Simple Homemade Buttermilk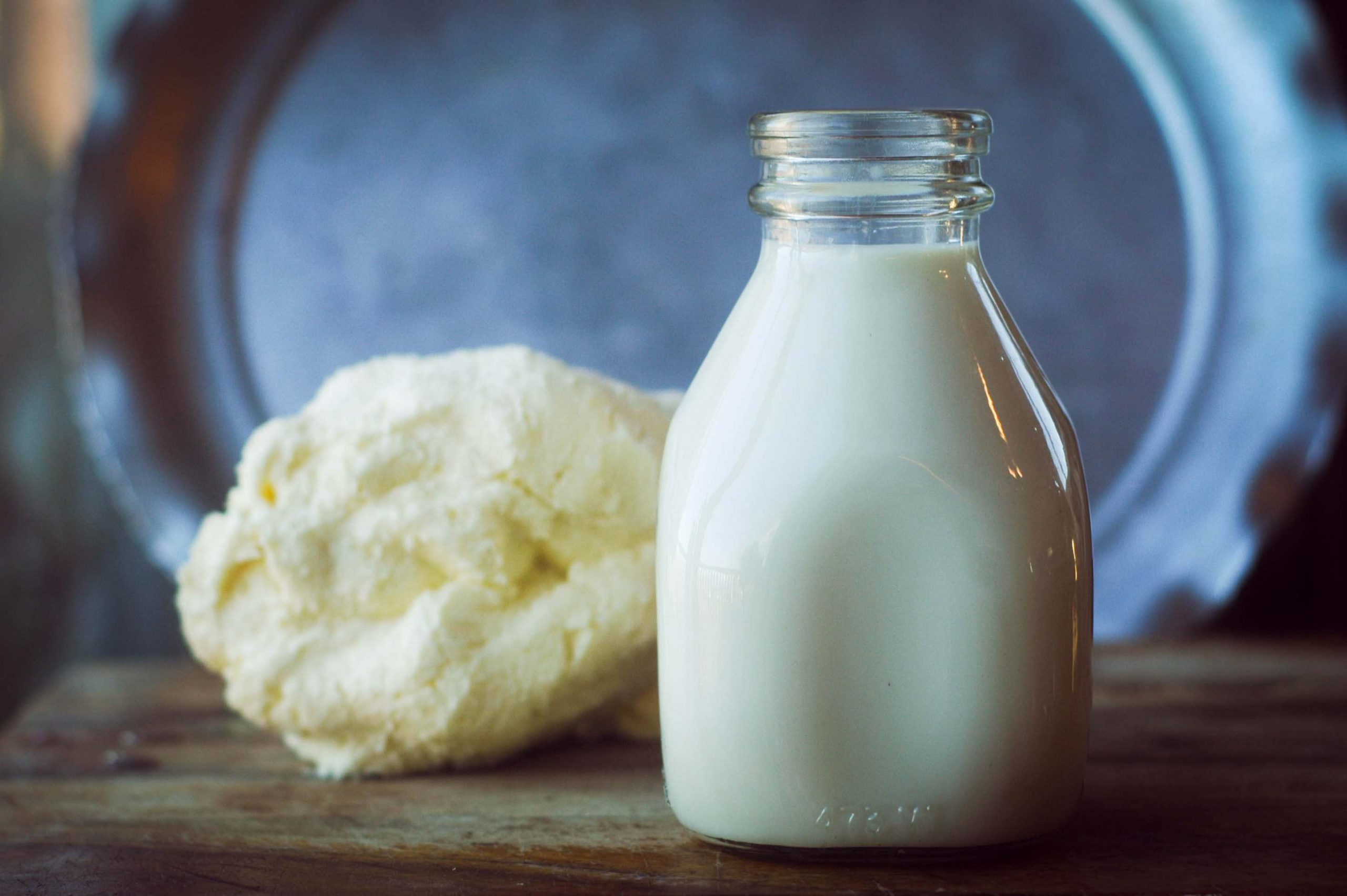 Homemade buttermilk is one of many easy-to-make pantry staples. If you ever find yourself fresh out of buttermilk but needing it urgently, this homemade buttermilk recipe will save the day.
It has been a while now since I decided to begin making different foods from scratch. My experiments have made me a self-declared expert in creating bread with honey, syrup, desserts, breakfast biscuits, caramel sauce, pizzas, fajita mix, salad dressings, chicken nuggets and different taco seasonings.
Homemade buttermilk, together with sweetened condensed milk are the most recent additions to my repertoire of homemade pantry staples.
How to go about Making Homemade Buttermilk
I must admit that before I began making homemade things, I was skeptical. I worried that it would take too much of my time. However, I have come to realize that there is enough time do whatever I set my mind to. I have also come to realize that doing it this way is more effective as I know what goes into my food. This sentiment is shared by other bloggers.
This recipe for homemade buttermilk only calls for milk and vinegar. Within ten minutes, your buttermilk is ready for use. It has simple ingredients and takes a short time to prepare.
When I'm making baked goods, I prefer using buttermilk for liquid. I find it best for marinating fried chicken. It gives your chicken a tender crumb and extra moisture.
Trips to the grocery store can become tedious, and many people prefer to skip it if it means going without one recipe ingredient.
When it comes down to it, you can choose fruit juice, vinegar or lemon that is freshly squeezed for this recipe. I prefer white vinegar, but there are other neutral kinds of vinegar that work as well.
The milk used to make the buttermilk will depend on your preferences. You can decide to go for 2%, whole milk, skimmed milk, or any other type. I like to go for the whole milk.
It's exciting how easy this recipe is. I don't have to buy a carton of buttermilk at the store anymore. I find it a total waste of money. Now all I need is milk and I can make the buttermilk I need.
Crazy and Effortless Delicious Breakfast: Huevos Al Nido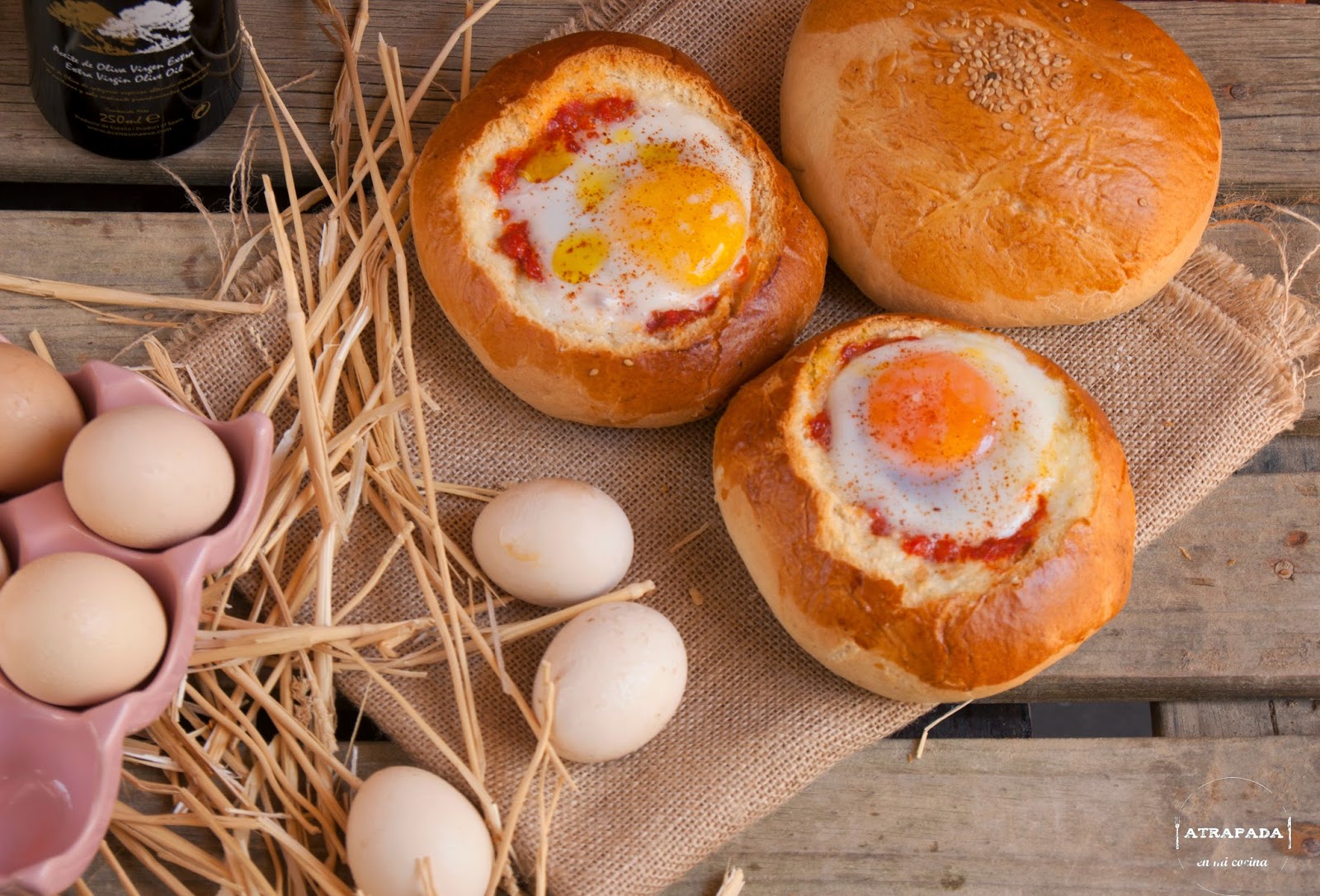 Living in a vacation town, I have naturally assumed the responsibility of finding great restaurants and activities for family when they come over.
My mother-in-law came to celebrate her birthday with us in San Diego.
Since she loves to brunch, we found a restaurant with some unique brunch offerings. We had already celebrated with sumptuous meals: breakfast, brunch, lunch, and dinner…. when I remembered a popular Spanish brunch meal: Huevos al Nido. Delicious, easy, and quick!
There are several ways of making this delicacy, but here is the most popular way, and one that I love.
You can include a variety of ingredients under the egg. Don't be afraid to apply some creativity here. Prosciutto, chorizo, tomato sauce, potatoes, parmesan cheese, sausage…. name them! Put whatever you want to put into it, and it will be fantastic.
So here goes:
Ingredients
4 diced bacon slices
1 cup packed spinach
¼ cup heavy cream
¼ cup shredded mozzarella cheese
2 eggs
Pepper and salt to taste
2 round bread Italian loafs
Directions
Preheat oven to 350 F.
Add bacon and water to a pan and cook in medium heat for 5 minutes.
Add mozzarella cheese, heavy cream, and spinach, and cook for 3 minutes.
At the center of the Italian bread, open a hole to create a ''nest.''
Inside the ''nest'' place the spinach mix.
On the top of the egg, add a spinach mixture.
Bake until the white of the egg turns white.
Add pepper and salt.
How to make a Kale Papaya Smoothie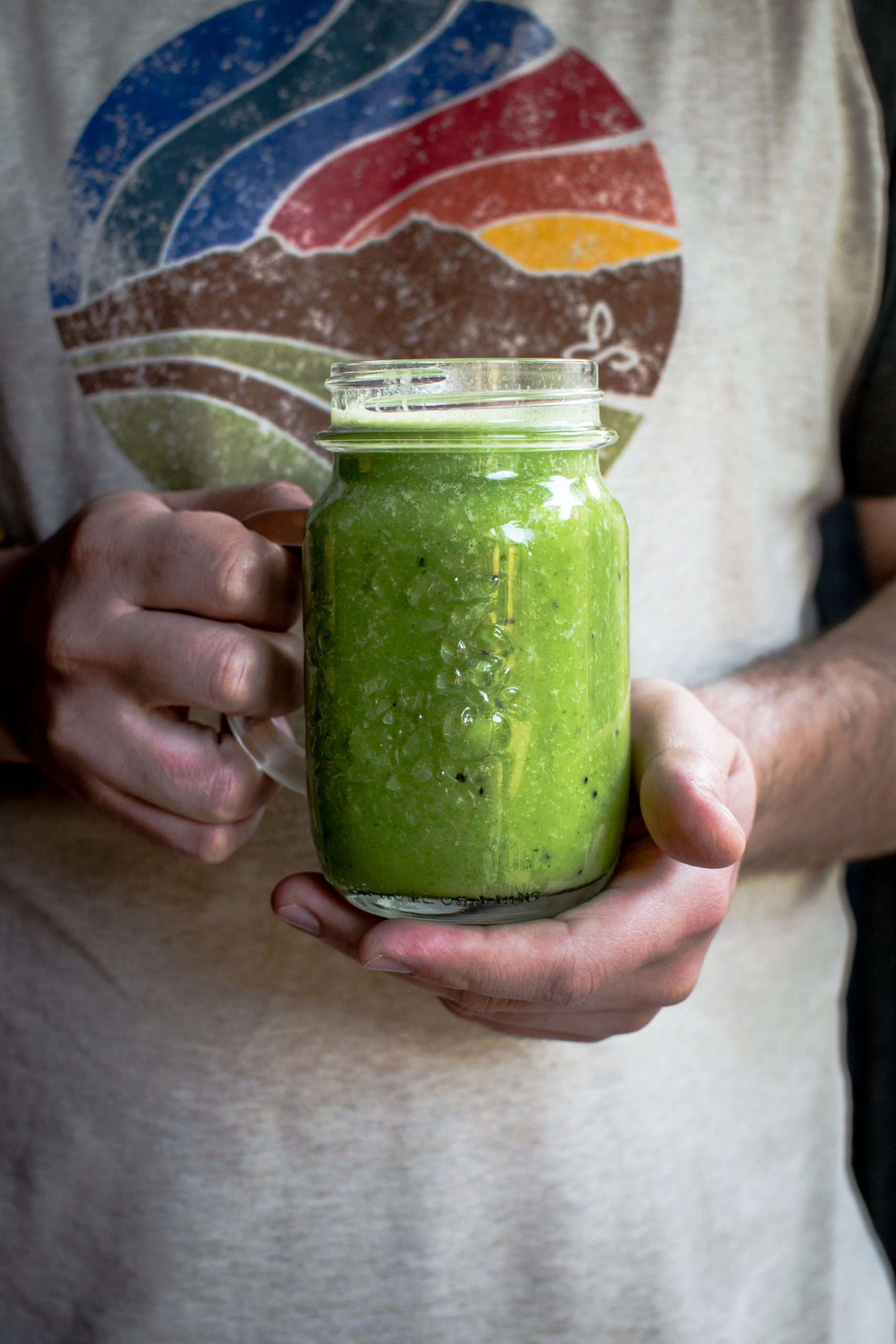 This smoothie can serve as a refreshing mid-morning snack or as a healthy breakfast when in a hurry. The best thing about it is how easy it is to prepare. The tropical flavors make you feel as if you are walking on the beach.
BABY KALE
You want to use baby kale for this smoothie because of its superior flavor. First, you need to wash it, remove the stems, and then blend the kale using milk or your favorite juice until the texture becomes homogeneous. The blending process is a lot easier when you work with baby kale because it is so tender.
Tip: If you buy a large bag of kale so you can make this smoothie every day, start by washing all the kale and draining it in a colander. You can then store 2oz servings in zip lock bags.
JUICE, MILK, OR YOGHURT?
This is a recipe you can easily alter to meet your personal taste. Papaya, baby kale and banana are the three staples for the smoothie. You can then add your favorite milk, Greek yoghurt or juice. Pineapple and orange work just fine. When I am making a big batch for the entire family, I use a bigger blender. I serve the kids first, then I then take what is left of the smoothie, add protein to it and re-blend it. The second batch is for my husband and me. When I'm making one serving, I use the Nutribullet.
PAPAYA
Papayas grow all over Central America, the Caribbean, and the southern states of California and Florida. We are in Miami, and we can get papayas in the local market throughout the year. Papayas are more abundant in some months than others. Papayas come in a wide range of sizes. They taste like melons and have black seeds and orange flesh. I slice my papaya in half and use one half to make the smoothie. I cut the other half into cubed pieces and give it to the kids for a snack. Since I always need to use half of the fruit, I tend to make about two or three servings instead of one.
INGREDIENTS
1x2x3x
3-4oz baby kale
0.5 papaya
1 banana
4 ice cubes
2 cups pineapple juice or orange juice
INSTRUCTIONS
Wash the kale, let it drain, and remove the stems. Peel the papaya, remove all its seeds and chop it into cubed shapes. Peel the banana as well.
First, blend the baby kale using pineapple juice until the mixture is smooth (If your blender has a pulse setting, use it). Add the papaya and the banana and blend again until smooth. Lastly, add ice cubes. Turn on the ice crushing setting and blend again.
Serve immediately!!
NOTES
I don't find it necessary to weigh or measure the ingredients because I try to prepare it as quickly as possible. When making 2 servings of the smoothie I use half a banana and 1 papaya. Remember that the sizes of papayas and bananas vary widely. Feel free to add more or less depending on the size of your fruits.
If you enjoy creamy smoothies, consider adding a bit of Greek yoghurt when blending. Adding protein makes you fuller. If you want a smoothie with less carbs, skip the pineapple juice and use almond instead.
Easy Edible Sugar Cookie Dough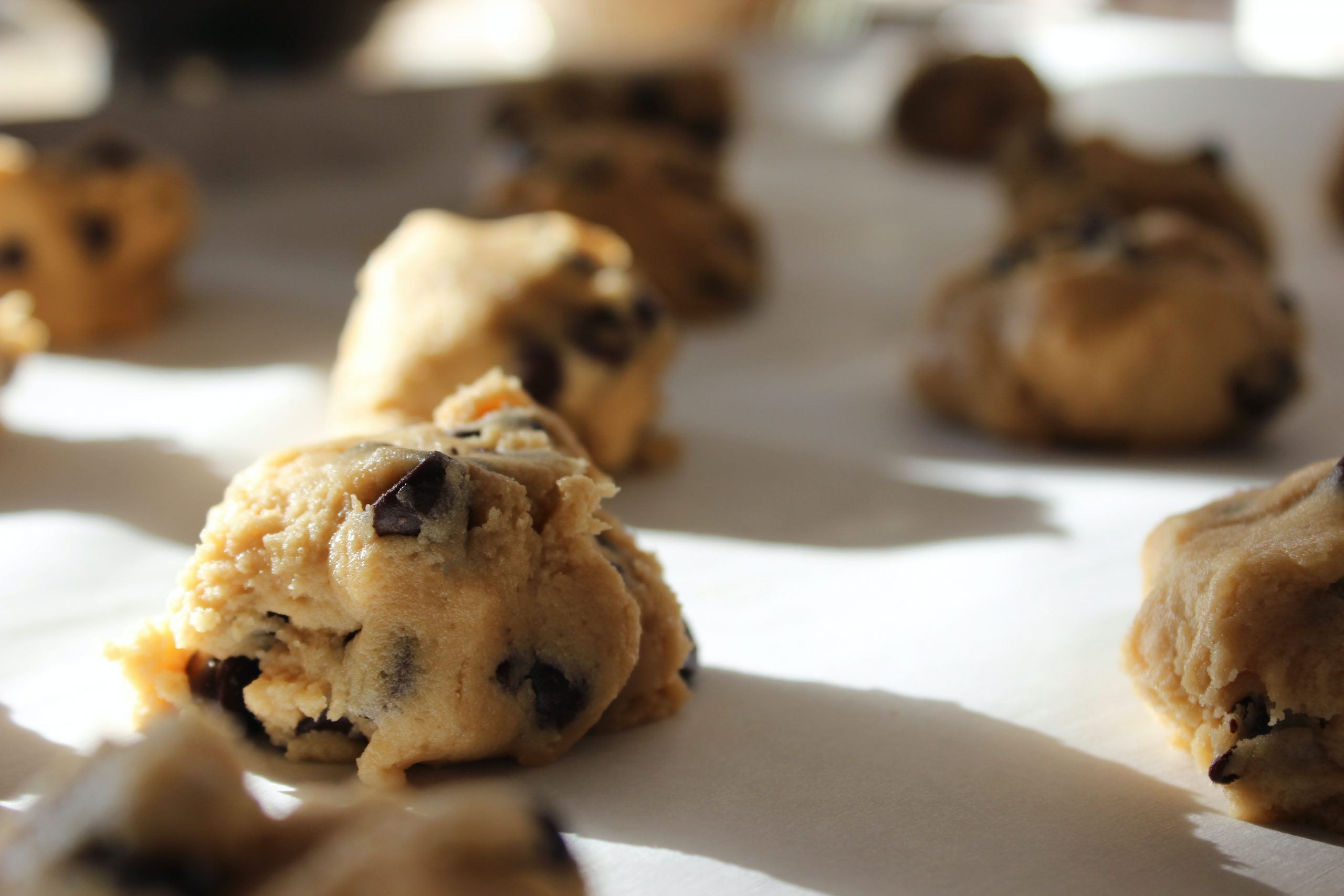 Because this sugar cookie dough does not contain eggs or uncooked flour, you can safely eat it out of your mixing bowl. Enjoy.
Not everyone likes chocolate cookies. For some people, sugar cookies are the real deal. And of course, one of the major benefits of making sugar cookies is being able to eat leftover cookie dough. Duh!
Instead of leaving chocolate chips out of a chocolate chip recipe, why not make these sugar cookies?
Here are the ingredients you need:
Butter. Butter makes it taste good. 
Granulated Sugar. Brown sugar will give the cookies a molasses sugar. WE are going with normal sugar so that we get a vanilla flavor.
All Purpose Flour. Heating the flour will kill bacteria and make it safe to eat.
Vanilla Extract. This will give the sugar-cookies flavor.
Milk. Milk will hold everything together. 
Killing Bacteria in the Flour
To kill all bacteria in the all-purpose-flour, raise its temperature to 160 degrees Fahrenheit which is hot enough to kill E.coli. Here is how to raise the temperature of the flour to 160 degrees Fahrenheit:
Microwave: Microwave the two cups of flour in a microwave safe bowl for two minutes on high. A pause in between should keep it from burning.
Oven: heat your oven to 350 degrees Fahrenheit and bake the flour for 5 minutes. The flour should be evenly spread on a rimmed baking sheet.
Give the flour time to cool before you toss it into the dough. If you add the flour while it is hot, it will change the consistency by slightly melting the butter and sugar. You want to enjoy the cookie dough at a nice, cool temperature.
You can now eat your cookie dough, or use it as pie crust, make cookie dough pretzel bites, mix it with ice cream, or use it to make cookie dough truffles (just dip it in chocolate).
Remember that this is not the recipe for baking cookie dough. Without eggs and leavening agents that bind the mixture together and give your cookie dough some much needed structure, your cookie will become a flat, melting mess.
Eggs and leavening agents trap air in your cookie, making it rise. They keep your cookie from becoming a puddle. If you are interested in baking sugar cookies, you will need to find another recipe for that.
Some store bought cookie dough brands are supposed to be safe to eat and bakeable. But not everyone is successful with them.
How Long is it Good for?
Once your sugar cookie dough is ready, you can store it in the fridge for up to a week. But you will probably have eaten it before then.
If you don't want to use it immediately, wrap it in a plastic film and place it in a freezer bag before storing it in the freezer. It should be good for three months in the freezer.
Edible Cookie Dough
Ingredients
Half a cup softened butter
Half a cup granulated sugar
One and a half cups all-purpose flour
3 tbsp milk
1tsp vanilla
Instructions
Fit a paddle attachment on your stand mixer and beat the butter and granulated sugar together. Add in the vanilla and beat it more.
Turn down the speed of the mixer to low. Add some milk, followed by flour and mix all ingredients. Add sprinkles and mix them in.
Your edible sugar cookie dough is ready to eat.