How to Care for Stainless Steel Cookware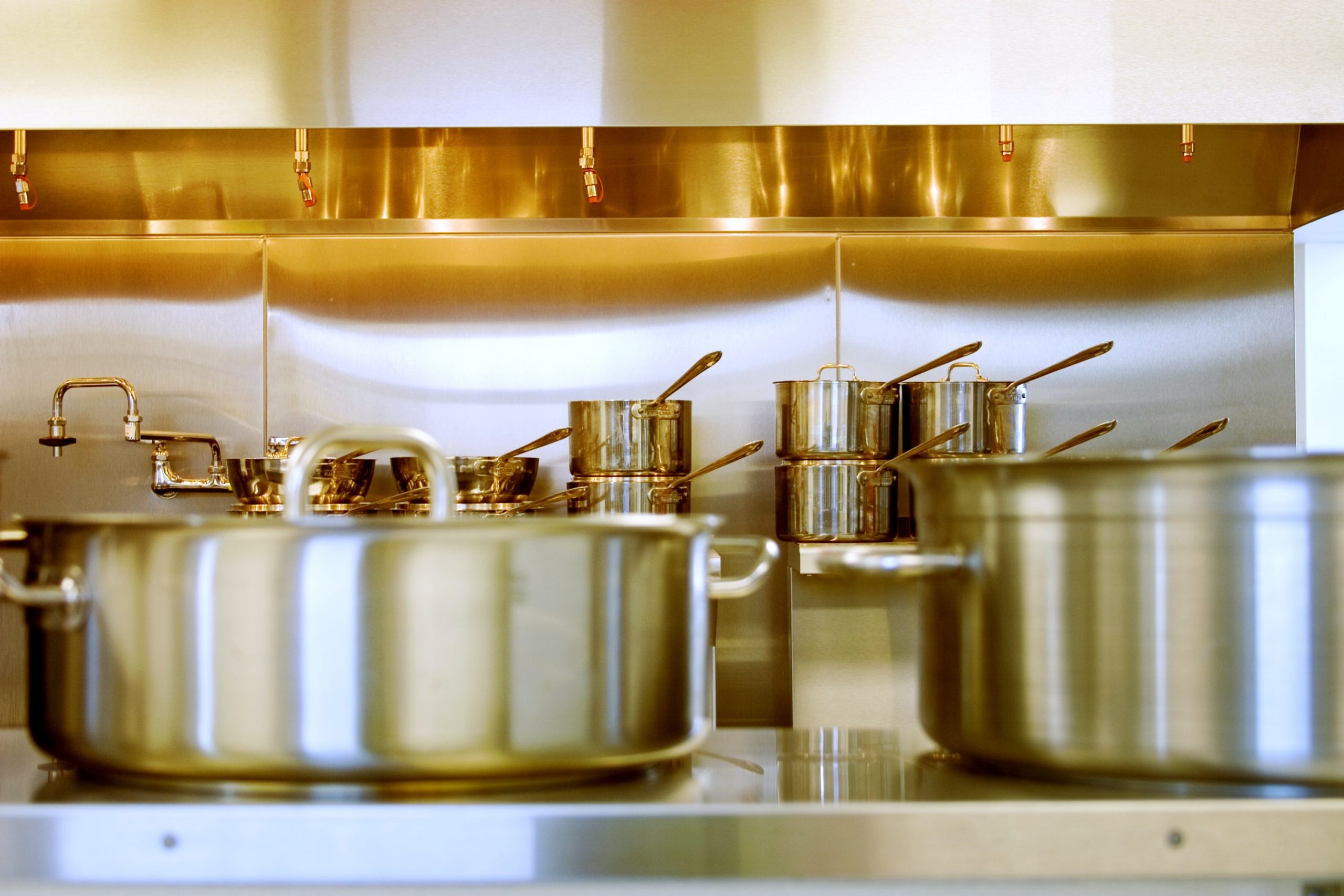 Stainless steel is one of the most ubiquitous kitchen staples that serve a variety of uses. Stainless steel pans get hot really fast because they have cores of aluminum or copper that respond quickly to heat.
Stainless steel pots and pans are also nice looking. So you can usually use them as serving dishes as well. Stainless steel is incredibly light when you compare it to cast-iron, and they are easy to clean with a dishwasher in addition.
Read on to find out more about stainless steel cookware. One of the best gifts you can receive is a gorgeous set of stainless steel cookware.
Cooking with Stainless Steel
Stainless steel heats up quickly, so you don't want to leave it sitting on a hot stove empty. Put some high quality oil on the pan first before you turn on the heat.
Remember that heating an empty stainless steel pan can warp it. Cheap cooking oils and fats are a no-no. Use a small amount of good quality fat. If want to go for nonstick stainless steel, choose one that is coated with silicone, wooden, or nylon stirring tools and avoid cooking sprays.
Because stainless steel heats up so fast, you don't want to set the temperature so high because the food might burn or stick to the pan.
If you use stainless steel in the oven or broiler, the temperature should be no higher than of 600°F. Nonstick stainless steel is not oven-safe for temperatures higher than 400°F.
Stainless steel works well with most cook tops as well as induction systems. Some are not. You want to see if your magnet attaches itself to the stainless steel pan base. If they stick together, it is a sign that you are good to go.
Stainless Steel Cookware Storage
If your stainless steel cookware is lined with nonstick, you might want to invest in a cookware protector to shield it from scratching. This cookware should last long as long as you take good care of it.
Invert the lids and stack the cooking pots and pans in order of size. You can hand the pretty ones – or the most often used ones – on a pegboard. Keep them somewhere within reach because you will be cooking with them on the regular.
Cleaning Stainless Steel Cookware
Stainless steel is dishwasher safe, but to get it to last decades, you want to wash it by hand and avoid using high heat.
Harsh chemicals and steel wool are bad for stainless steel. Soak it overnight using soapy water and some vinegar. Lemon and baking soda helps remove the toughest stains. Invest in a special cleaning product to help get rid of discoloration or to remove foods that get burnt on the pan and don't come out easily. One such product is the Bar Keeper's Friend.
Sharpen your Knives with these Amazing Tools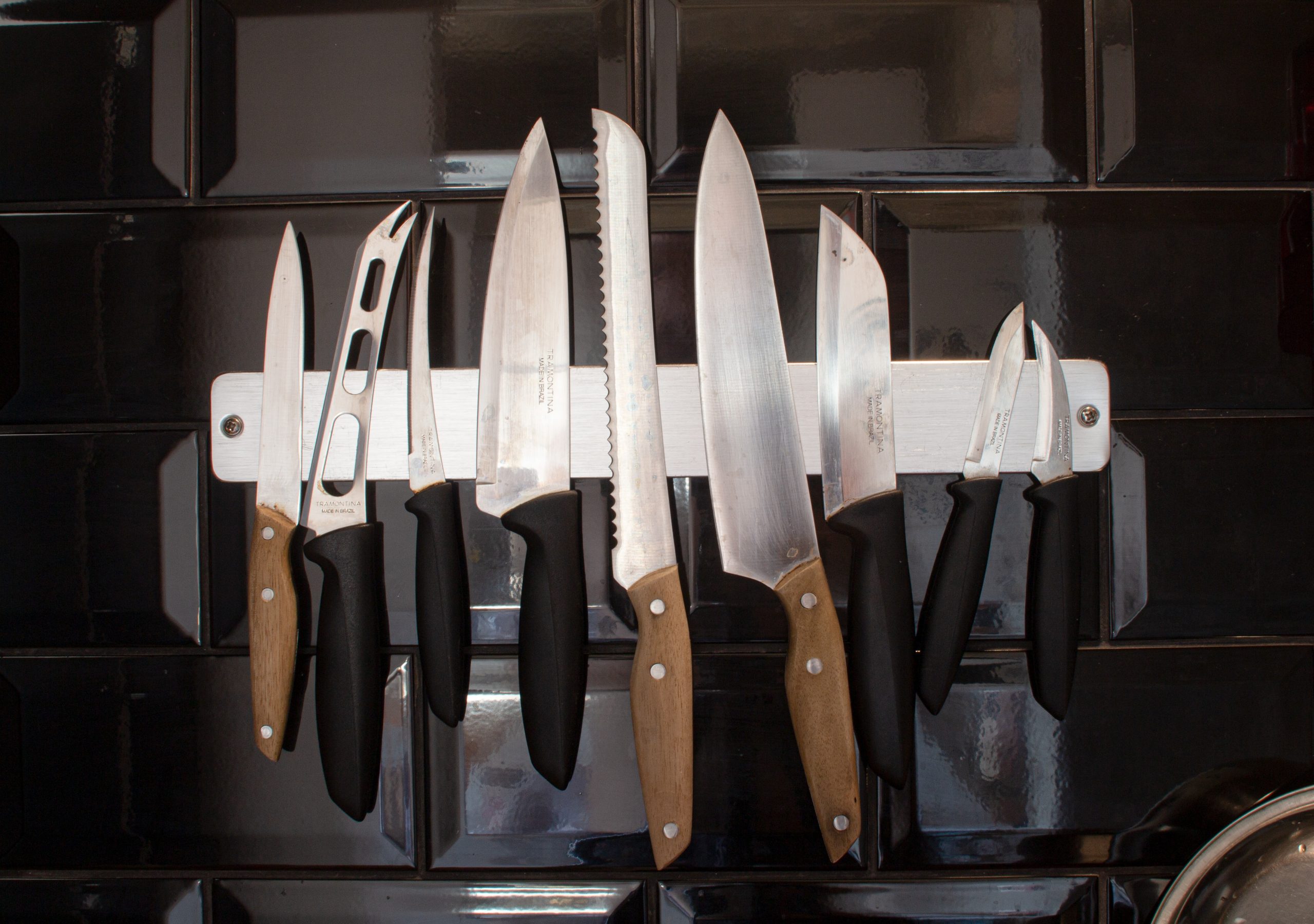 Knives are some of the most ubiquitous and valuable kitchen tools. We tested knives of different shapes and sizes as well as prices to find the best knives and to master how to use them correctly.
But even the best knife is as good as useless unless it is sharp. A dull sharp is not only difficult to use, it is also unsafe for use.
Here is a comprehensive breakdown of the most reliable tools we have come across for keeping our knives sharp and ready for use.
Some of these tools are simpler and others more complicated. But they are all effective for sharpening knives and making your work in the kitchen easier and safer.
Just before we get to the knife sharpeners, we just want to mention that you need to store your knives correctly to keep them sharp for as long as possible. Don't leave your knives in a busy drawer, rubbing against the rest of your kitchen equipment and getting blunt in the process.
The Ken Onion
Electric knife sharpeners are not the best because they cause your knives to lose too much metal. But there is one electric sharpener that we do recommend, and that is the Ken Onion Sharpener from Worksharp.
What makes the Ken Onion Sharpener so good is that it features a series of bands which run from very fine to coarse. This allows you to decide whether you want to just perform small finishes or carry out more extensive knife repairs.
With the Ken Onion, you can select the blade geometry that works best with your knife. It has angle guides that help you sharpen your edge at a correct angle.
It allows you to go with your preferred edge profile – symmetrical or not. This way you can be consistent even without the aid of muscle memory in the case of a whetstone. This makes it ideal for people who are just learning about knife sharpening.
Even better, the Ken Onion works on virtually all kinds of blades, thanks to the variety of angle options. You can use it on kitchen knives as well as ax heads, pocket knives, and mower blades.
Yes, the Ken Onion is a bit pricey, but you will save so much in sharpening fees that it will have paid for itself within a few years.
Whetstones
Whetstones are definitely one of the best, and most affordable knife sharpening solutions that do not involve using a professional sharpening service.
A whetstone will not shave off as much metal as an electrical sharpener, which makes it much superior but it does mean taking the time to learn to do it yourself.
Whetstones are not all the same. Their grit levels vary from coarse to fine. You may want to start with a medium one and a fine one. The two will be enough to meet all your needs.
Invest some time to master their use. Look up some online tutorials that will help you learn some techniques for using whetstones. The rest is a matter of practice.
You may also want to invest in a flattening stone which will help to maintain your whetstones. When you run a flattening stone over your whetstone, it removes the grooves.
Sink Bridge
Whetstones are amazing, but sometimes beginners find them stressful to work with. Not to mention messy. A sink bridge helps to secure the whetstone so that it does not move while you sharpen. The sink bridge holds it securely over you sink and contains any messes.
Angle Guides
The angle guide is tiny and cheap but it makes a huge difference in your knife sharpening experience. When you are working with an angle guide, it is a lot easier to stay at the same angle while you sharpen your kitchen knife using a whetstone.
Without an angle guide, you will need to develop muscle memory. This takes time and practice. It comes in a small package, but it gives you a range of options when it comes to angles.
Use a rubber band to attach an angle or two to your whetstone. The angle will guide the sharpening process, freeing you from having to keep a 20-degrees throughout the sharpening process.
Honing Heels
The next step after sharpening is honing. A sharpened blade is polished off tiny fibers to give it a new edge. A honed edge is made straight. For a well sharpened knife that is safe to use, be sure to do both.
Knife honing sounds complicated but it is simple to learn with a little research and practice. Do this again and again with your knives. But when honing does not make a difference, it is time to sharpen your knife.
There are three types of honing steels: stainless steel, diamond steel, and ceramic. Longer ones allow you more space to pull your knife and not hit your workstation. 12 inches long is good enough for most people. Don't buy one longer than this unless your knife measures 10 inches or less.
Stainless steel is easier to use and cheaper and it is the most common type of honing steel on the market.
Consider investing in Winware which is magnetic and therefore able to hang on to the tiny shards of metal that your knife will shed during honing process. It gives you a cleaner process overall. Plus, you don't want metal shards ending up inside your food. This makes it a lot safer to use, too.
As for diamond and ceramic steels, they are a lot more abrasive which means that your knife will probably lose a lot more metal while you hone them with these. They are better for people who wait longer in between honing and sharpening. But if you steel on a daily basis, you probably need to stick with the normal stainless steel honing steel.
9 AMAZING FEATURES OF CAST IRON SKILLET PANS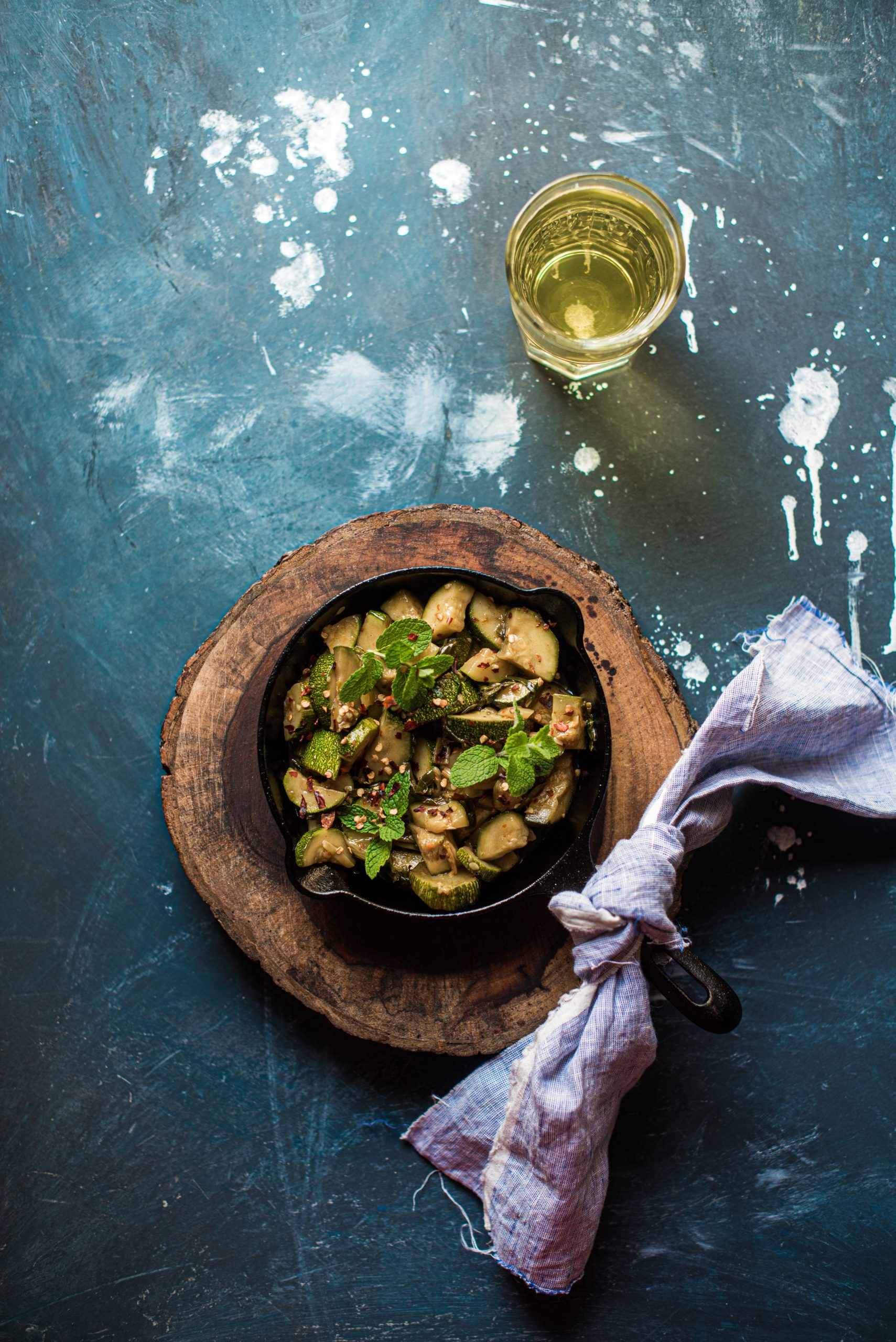 A cast-iron skillet pan is an essential piece of equipment in every kitchen. It is made from iron which is a natural material. Cast iron pans come in different sizes and shapes.
Cast iron skillet pans can last many years and go down from one generation to another. The pans can be used for baking and frying. The versatility of cast iron skillet pans makes them good for the oven, stovetops, and even open fires. These pans are ideal for recipes that work with any source of heat.
Here is a brief look at the amazing features of cast iron skillet pans
Cast iron skillet pans have a seasoning surface
Seasoning is a layer of oil on the pan's surface that helps keep it looking good. Seasoning also creates a natural nonstick surface that makes cooking a pleasant experience.
There are multiple types of oil you can use. Go for vegetable-based oil or any oil with a high smoke point. Always season your pan even if it comes preseasoned. Seasoning protects the pan from rusting.
Cast iron skillet pans have user-friendly handle covers
Cast iron skillet pans retain a lot of heat which makes the handles too hot to handle with bare hands. Silicone handle sleeve covers can protect you from burning yourself. The handle covers are in a range of sizes to fit every pan.
Cast iron skillet pans are easy to clean
You can use hot soapy water to clean your pan. This will help dislodge any food stuck on the pan. Use a bamboo dish brush to scrub the pan and rinse well. Avoid soaking the pan in the sink which can cause rust. Abrasive scrubbers will eliminate the seasoning so be careful with the type of scrubber you use. Cleaning the pan with soap will not damage it or ruin the seasoning.
Cast iron skillet pans can cook anything
Most people think that acidic foods will ruin your cast iron skillet. This should not be a problem because food cannot come into contact in a well-seasoned pan.
Cast iron skillet pans are the same as vintage iron skillet pans
Both pans are made of iron and the minor difference could be the smooth finishing. There is no great difference in both as a seasoning can be done to bring a new look. Do not be selective regarding which one to use as both have a nonstick surface.
Cast iron skillet pans are durable and heavy
Cast iron skillet pans are durable that's why there are old cast pans at home. It is very difficult to completely ruin these pans. They can remain hot for a longer duration thus saving on energy. Food can be kept hot for a length of time before it cools. Cast iron skillet pans can withstand high temperatures.
Cast iron skillet pans are colorful
Cast iron skillet pans come in beautiful cheerful blue enamel and inner lining. This is a special feature that brightens up your kitchen. You can easily hang them on the kitchen wall. The handles make it more efficient for storage. The pans can also be tucked away in a kitchen drawer.
You can use metal utensils on cast iron skillet pans
You can use metal utensils to stir food in cast iron skillet pans. It is not necessary to use plastic utensils. The seasoning in cast iron skillet pans is resilient and cannot easily flake out or chip off.
Cast iron skillet pans distribute heat evenly
Searing steaks and frying potatoes require even distribution of heat. Cast iron skillet pans are ideal to use when preparing these meals. If the recipe recommends even distribution of heat then cast iron skillets are the best choice.
Wrapping up
In conclusion, a good quality cast skillet pan is a solid and additional investment in your kitchen. From the above article, unique features of cast iron skillet pans have been outlined. Reviews of cast iron pans have been made thus eradicating any myths associated with them. It is advisable to use the pans more often to improve their quality. Seasoning the pan after use and proper storage will make the pans have a longer life span.
These Plates make my Boring Lunches look Exquisite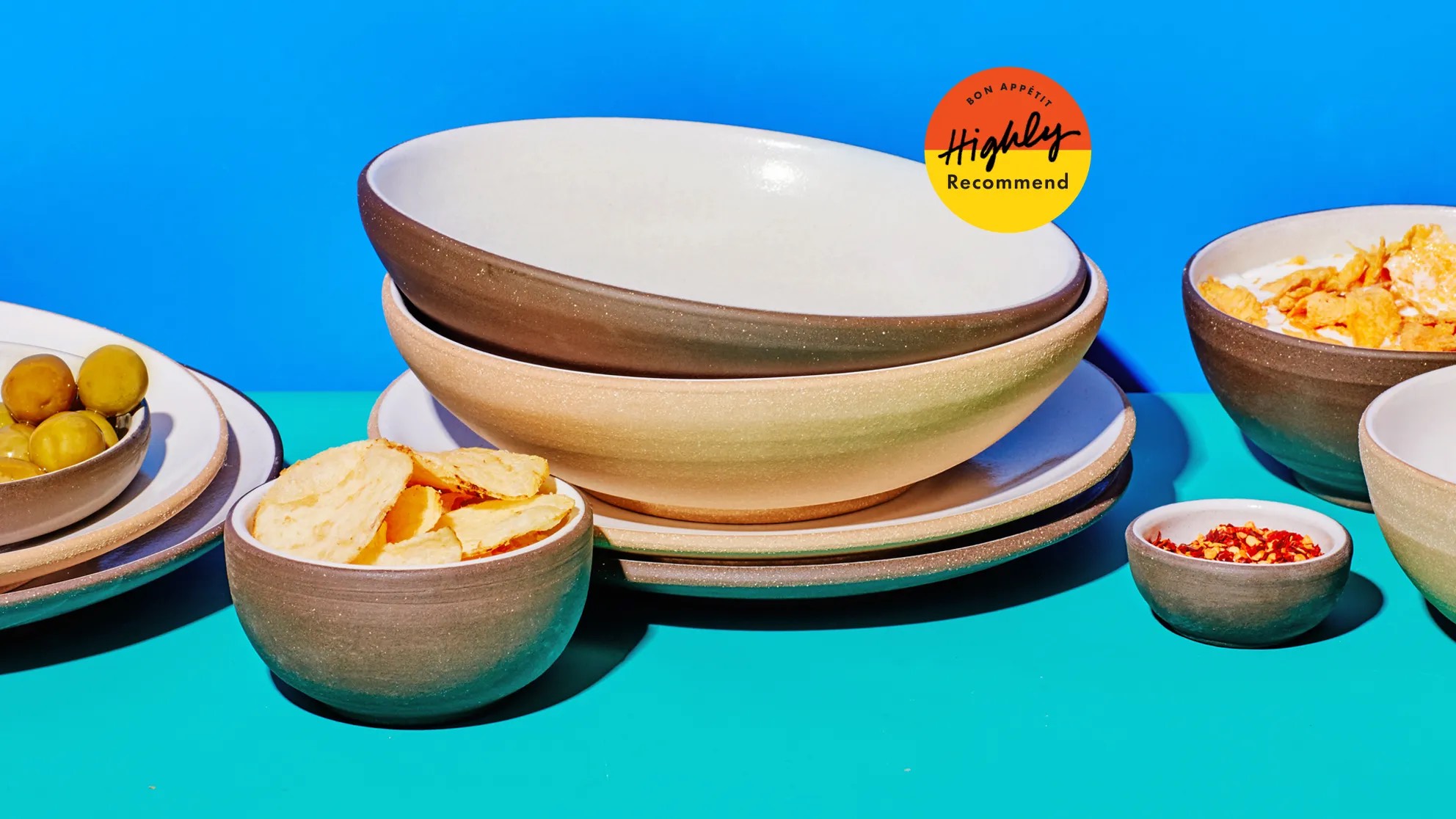 My neighbors probably find me weird. I might be the only one on the block who hangs out halfway out my front door (of course, masked), taking photos of my food in natural light.
I might not successfully re-create the outstanding marble surfaces and the bright light used to shoot food photos on Kitchen BA Test; however, it doesn't worry me, because something gives the images a great appearance, even at home: the Jono Pandolfi ceramics.
In my only visit since March to the Kitchen BA Test, I snagged some coupe bowls of Jono Pandolfi's, which we were using to shoot food.
At home, these wonderful ceramics transforms (often) my half-assed meals into food that appears to have belong on Instagram.
An avocado served with some old lentils? Put the food in Jono's turquoise-glazed bowl and top it up with olive oil and some herbs. All of a sudden, the meals seem like it took more than 3 minutes to throw it together.
Did I forget some rice on the stovetop while explaining the difference between subtraction and addition to my little one? Easy. Dump it in the understated clay-rimmed brown plate and add an egg with chile crisp. The singed rice looks pleasantly crunchy instead of burned. That is the magic of Pandolfi.
Jono's bowls and plates have a way of making whatever you put on them look great with their organic textures and shapes and the restrained use of color. Their hues don't take away from that food sitting on them. Yes, their presence makes your food look instantly better. More importantly, they make it appear like you put more effort than you did.
Don't get me wrong. I'm not one of those people who stack up beautiful ceramics all over my cabinets.
I hope one day post-pandemic, two friends come over for dinner, we might find ourselves eating dinner out of my old uninspired beige plates that I panic-bought before my first big dinner party around 17 years ago.
But you won't catch me taking photos with anything on them. I have my gorgeous Jono Pandolfi ceramics for that.