10 Cleaning Products that work Miracles for Under $10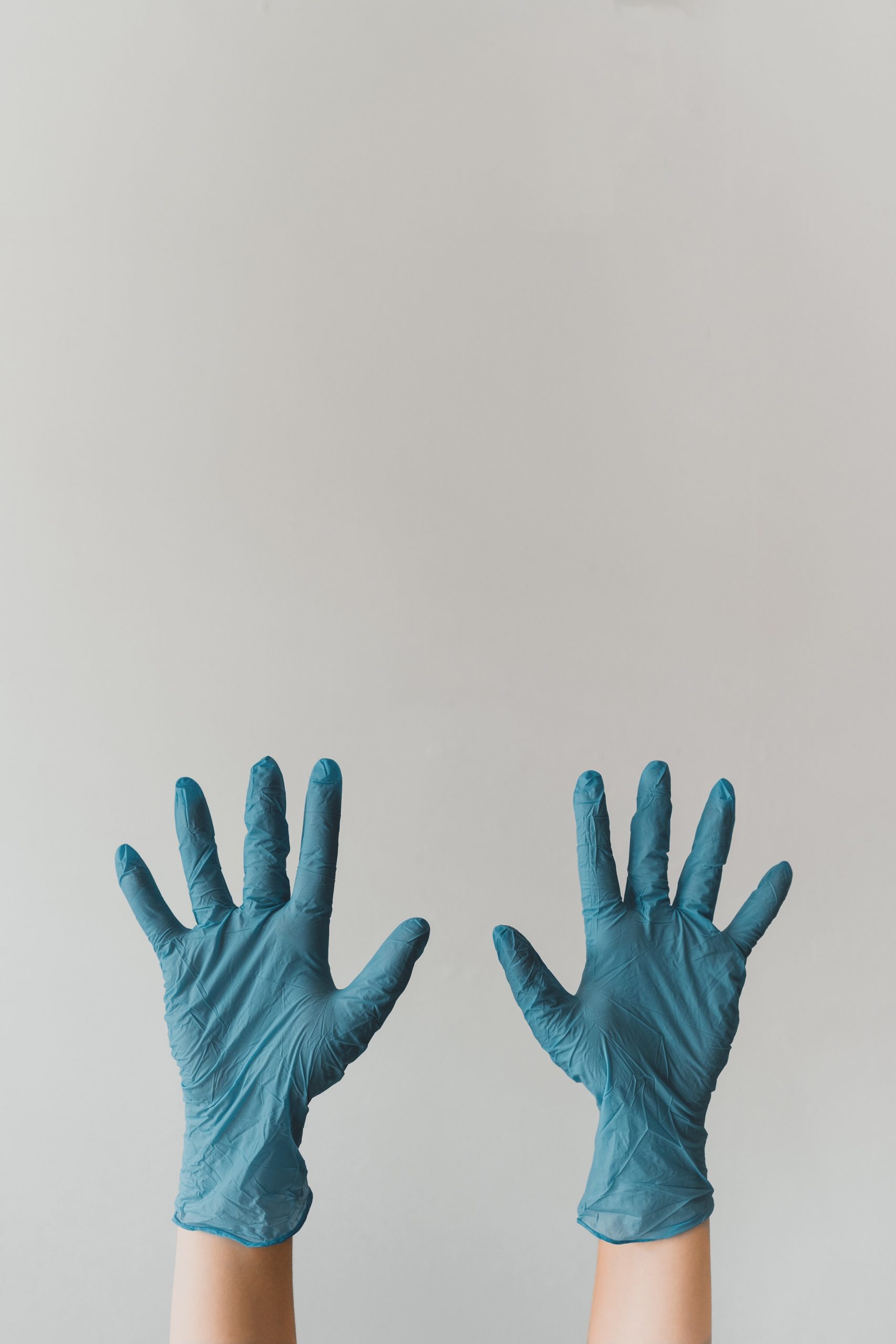 You can get your cleaning done thoroughly and cheaply.
Because we spend a good chunk of our time cleaning, it makes sense to spend money on things that make the process more pleasant and easier. There are many sensible cleaning investments you can make. From nice-looking brooms that make your home prettier as well as cleaner to Dyson stick vacuums, here are some of the purchases you can consider.
Scrub Daddy
I haven't always been a fan of the Scrub Daddy. The name sounded kind of weird and the toothless grin didn't exactly give me a pleasant feeling. But my grandma always has one at her sink. So sooner or later, I had to try it out.
I have to admit that Scrub Daddys are nothing short of amazing. They are better than sponges or scrub brushes. They do such a good job that I have finally made peace with the grin.
Scrub Daddies work well in hot or cold water and they never stink which is so nice. You don't have to get the orange or neon green versions. They also come in a milder gray color that won't interfere with your kitchen's color scheme.
Clean Magic Erasers
After using them for a while, the 'Magic' part of the name doesn't sound like a marketing gimmick anymore. These blocks clean wall scuffs, scum in the bathtub, grout, and even stains on stainless steel like a charm.
Shannon Muldoon, the Director of Studio52 loves Mr. Clean Magic Erasers for a good reason. Whenever you find that a rag and a spray do not quite do the job, reach for these Magic Erasers and you will get the job done.
Groove Cleaners
One of the worst things about shower doors is the filth that builds up in their tracks. The worst part about them is that they can be hard to get rid of without cramping your fingers and running through several paper towels. So when I came across these groove cleaners on Instagram (of all places) I had to try them out.
Not only do they remove the gunk effectively, but they are also easy on my hands and reusable. These groove cleaners are amazing for cleaning anything that has grooves, from baseboards and shower doors to window tracks.
Wash the sponge in your dishwasher and it is as good as new.
Rubber Gloves
Rubber gloves are probably your best defensive weapon when it comes to cleaning. Household cleaning products are amazing for your house but not-so-nice for your skin. You still want to have soft and supple hands when you are done cleaning.
Never take on deep cleaning without wearing rubber gloves. They are especially important in winter when skin dryness is such a huge problem. Invest in one of these and you will pinch yourself for taking so long to buy them.
Bar Keeper's Friend
There is a good reason why so many people love the Bar Keeper's Friend. It is a near-universal cleaner that polishes off stainless steel cookware and utensils as well as clears up rust, scum, grimy wheels, hard water stains, and cleans sports equipment.
Bar Keeper's Friend works for so many items that it would be difficult to list all of them. All you need to know is that you need to make the Bar Keeper's Friend your friend too.
Reusable Swiffer Pads
These eco-friendly pads have lasted so long in the market because they are so popular. The only downside of these Swiffer pads is that you can't refill the bottle of cleaning solution so you have to keep buying new plastic bottles which are wasteful.
But there are reusable microfiber pads that are just as good as the Swiffer and are even more robust. They can tolerate harder scrubbing. Afterward, you can wash the microfiber pads by hand or throw them into the laundry.
Deep Cleaning Brush Set from OXO
Remember using an old toothbrush to wash away grout and scrub sneakers clean? This set has amazing mini scrub brushes that work for all kinds of cleaning tasks.
What makes them even better than a toothbrush is the wiper blade made from rubber that effectively removes all the dirt hidden inside the crevices and corners.
Pink Stuff Cleaning Paste
Pink stuff Cleaning paste has an amazing power to remove grout from your home. So many people swear by vinegar and baking soda. But sometimes you need something stronger. And this is it.
Full Circle Coffee Machine Descaling Liquid
If you want nice tasting coffee, you want to clean your coffee maker. A lot of people use white vinegar for the job. But when you want to go all out, invest in a descaling product that will take out the grime that has built up within your coffee machine.
Drill Brush Attachments
I am obsessed with these brushes that go inside my drill and thoroughly clean it without leaving me exhausted. They work beautifully on grout, grease on hubcaps, bathtubs, as well as patio furniture when it is crunchy with dirt. Use these drill brushes to scrub all the filth away.If you are trying to cut down on your use of paper towels, you may want to consider using compostable sponge cloths instead. And work with blinds brushes to dust windows. Wipe the cloth over your couch to remove pills and leave it perfect.
Air Fryers: Revolutionizing Home Cooking or Just a Passing Fad?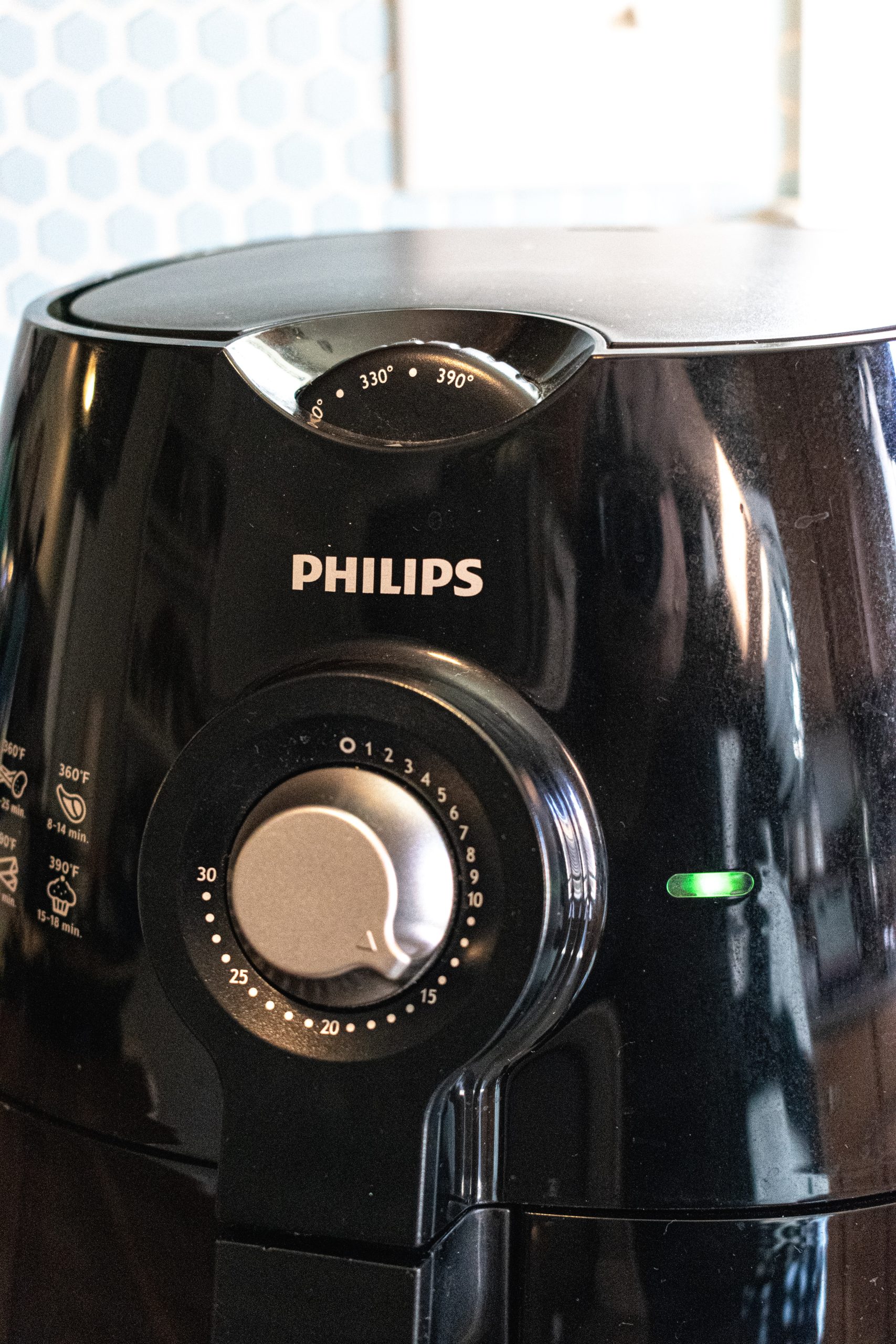 In the ever-evolving world of kitchen gadgets, the air fryer has emerged as a controversial yet fascinating player. This compact device, promising to deliver fried-food flavors without the guilt, has garnered both acclaim and skepticism. But is it truly a revolutionary tool or merely a countertop novelty?
The Rise of the Air Fryer
Originally introduced in 2010 by Philips, the air fryer has seen a meteoric rise in popularity. According to a report by MarketWatch, the global air fryer market is expected to reach $1.2 billion by 2026. This surge in demand reflects a growing consumer interest in healthier cooking methods and convenience.
How It Works
At its core, an air fryer is a compact convection oven. It circulates hot air around food, creating a crispy layer via the Maillard reaction – the same chemical process that browns your steak or toast. This method requires significantly less oil than traditional deep frying, making it a healthier option. A study published in the Journal of Food Science found that air frying reduces calorie intake by 70% to 80% and has less fat compared to deep frying.
The Practical Test
Gemima Cody, in her Sydney Morning Herald article, puts an air fryer to the test with impressive results. From reviving a chicken schnitzel to crisping up par-cooked lamb chops, the air fryer demonstrated its versatility and efficiency. It's not just about frying; it's about reinventing the way we cook various dishes.
The Restaurant Experience at Home
The pandemic has changed the way we dine, with more people turning to home-cooked meals. Air fryers have played a pivotal role in this shift. They offer a way to recreate restaurant-quality dishes with minimal effort. As Cody notes, dishes from fine-dining establishments, often tricky to replicate at home, found a new ally in the air fryer, delivering enhanced flavors and textures.
The Downsides
However, it's not all crispy perfection. There are ethical concerns regarding the affordability and potential environmental impact of these devices. Their low cost often implies a shorter lifespan and subsequent contribution to landfill waste. Moreover, they are not suitable for all cooking methods, particularly those involving wet batters like tempura.
The Verdict
So, are air fryers worth the hype? The answer largely depends on your cooking habits and preferences. For those seeking a healthier alternative to deep frying or a convenient way to cook a variety of dishes, the air fryer is a valuable addition to the kitchen. Its ability to deliver crispy, delicious food with less oil is a significant draw.
On the other hand, if you're a traditional cooking enthusiast or have limited kitchen space, it might not be the best fit. The air fryer is not a one-size-fits-all solution but rather a tool that complements certain cooking styles.
Looking Ahead
As we continue to navigate the balance between health, convenience, and environmental responsibility, the air fryer stands as a symbol of modern culinary innovation. Its future in our kitchens will be shaped by ongoing advancements in technology and our evolving relationship with food and cooking.
In conclusion, while the air fryer may not be the magic solution for all, it certainly has carved out its niche in the culinary world. Its ability to transform everyday cooking experiences into something a bit more special cannot be overlooked. Whether it's a passing trend or a mainstay in our kitchens, only time will tell. But for now, it continues to fry its way into the hearts (and stomachs) of many.
Where to Buy
Check out the most popular, energy efficient and environmentally friendly Air Fryers at Amazon
The Butter Mill: A Game-Changer in the Kitchen or Just Another Gadget?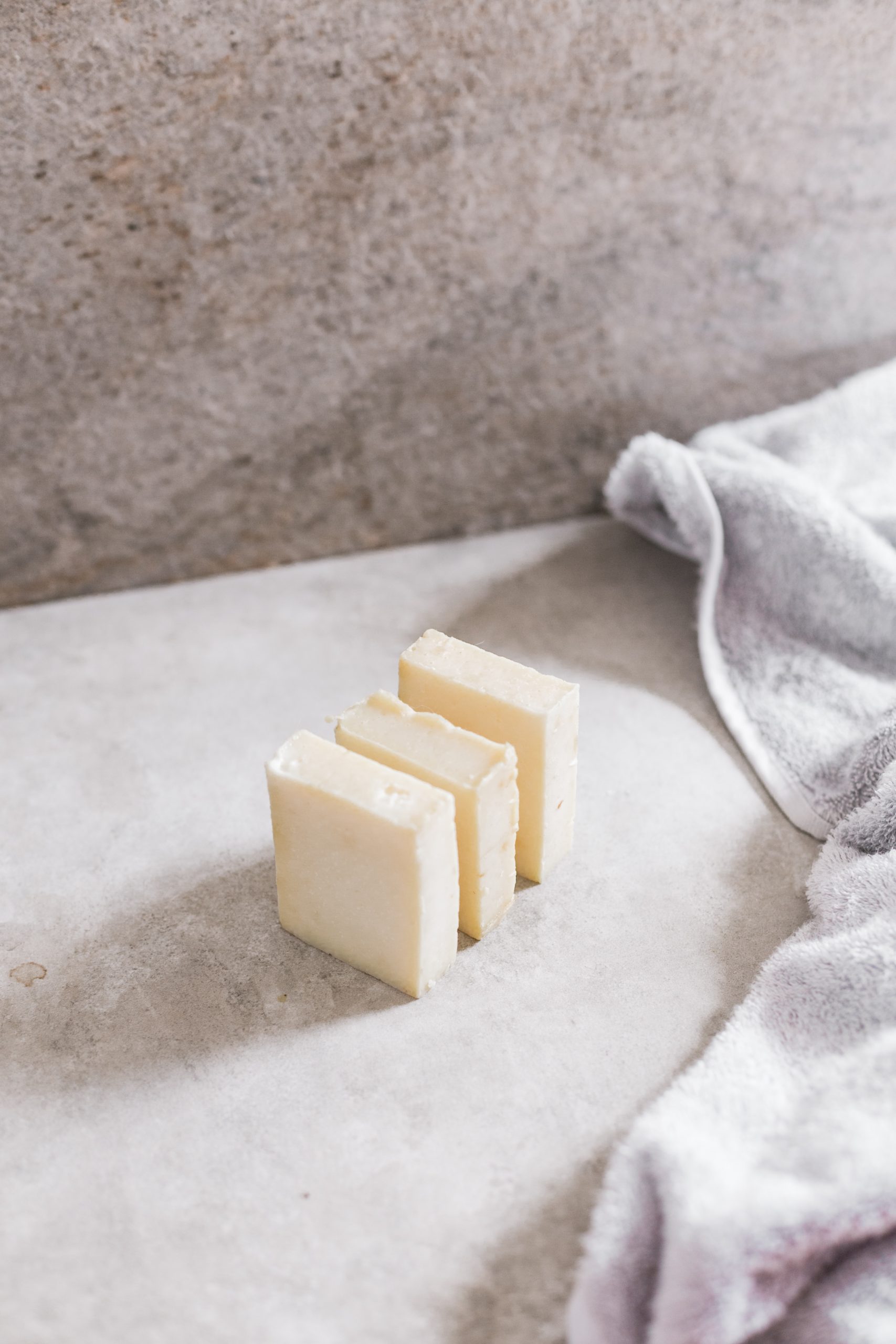 In an era where convenience is king, the kitchen has become a playground for gadgets promising to make our lives easier. From programmable coffee machines to personal blenders, these devices aim to streamline our mornings, which for many, can be a sluggish start to the day. One such gadget that has recently caught the attention of Amazon shoppers is the Butter Mill, a device designed to make the simple act of spreading butter on toast a delightful experience. But is it a must-have kitchen tool or just another gadget cluttering our countertops? Let's delve into the details.
What is the Butter Mill?
Proudly designed in the USA, the Butter Mill is an innovative kitchen gadget that promises to make spreading butter, margarine, or cream cheese on toast and bagels a breeze. The device features a chamber where you load room temperature or cold butter. Twist the knob, and out come ribbons of perfectly spreadable butter. The Butter Mill also has measurement markings on its side, allowing you to see exactly how much butter you're using. Constructed from polymer and stainless steel, the device is built to last.
The Pros and Cons
Pros:
Ease of Use: The Butter Mill is incredibly easy to use. Just load the butter, twist the knob, and you're good to go.
Quality Construction: Made from durable materials, it's designed to last.
Measurement Markings: Allows for portion control, which is a plus for those watching their caloric intake.
Cons:
Niche Utility: While delightful, it serves a very specific purpose and may not be essential for everyone.
Price: Retailing at $19.99, some may find it a bit pricey for what it does.
The Verdict
The Butter Mill is undoubtedly a fascinating piece of kitchenware. Its ease of use and quality construction make it a tempting purchase. However, its utility is specific, and not everyone may find it essential. For those who find joy in small conveniences or are looking for a unique gift idea, the Butter Mill could be a delightful addition to the kitchen. But if you're someone who prefers a minimalist kitchen, this gadget might just end up being another item collecting dust on your countertop.
In a world where we're constantly seeking ways to make our lives easier, gadgets like the Butter Mill offer a glimpse into how even the simplest tasks can be enhanced. Whether it's a game-changer or not is subjective, but one thing is clear: it has certainly sparked a conversation and brought smiles to those who have used it.
The Fullstar Vegetable Chopper: A Kitchen Gadget Worth Your Attention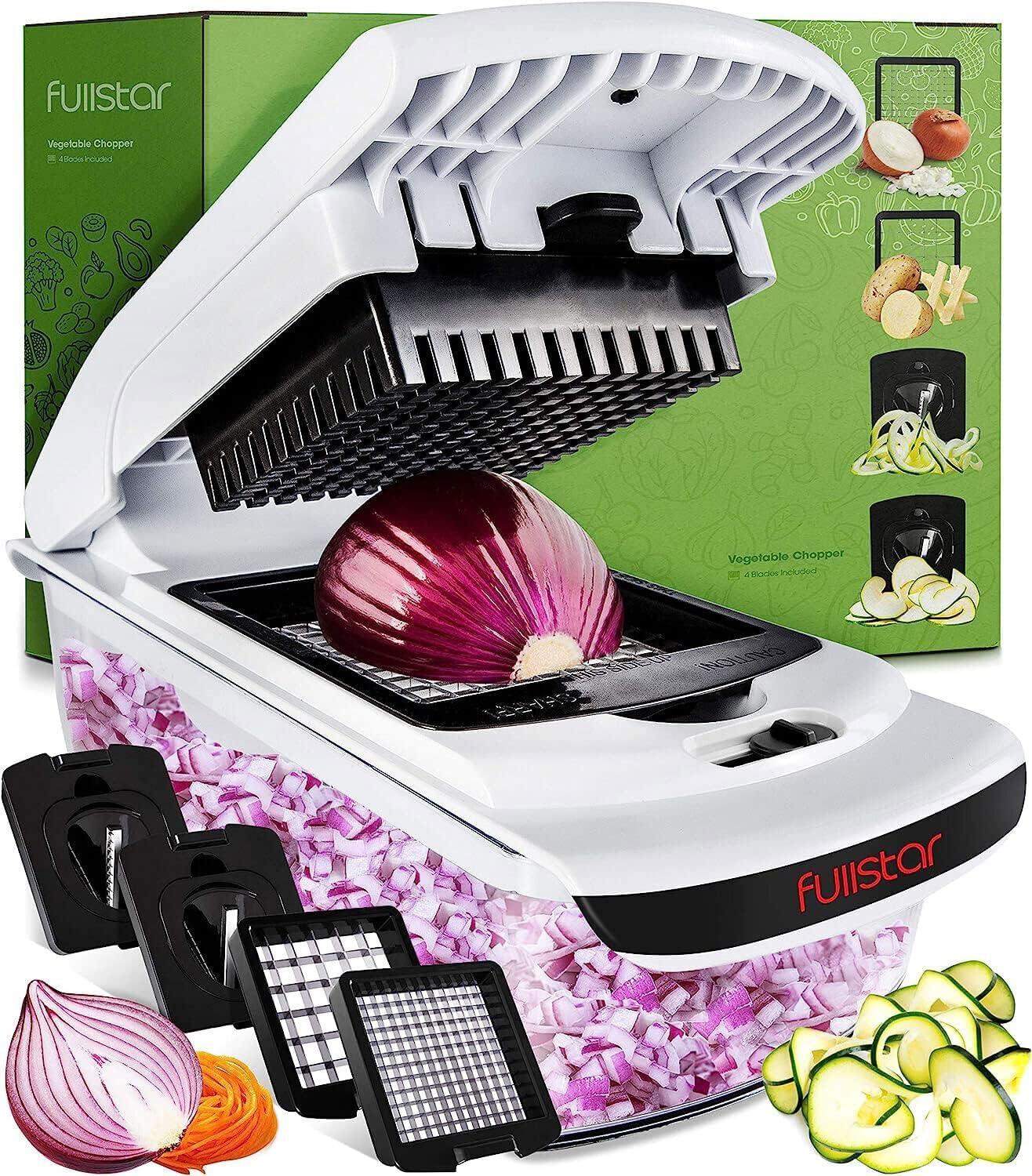 In the age of TikTok, where life hacks and kitchen gadgets go viral in a matter of hours, it's easy to be skeptical about the next "must-have" tool for your culinary arsenal. However, the Fullstar Vegetable Chopper is one kitchen gadget that lives up to its social media hype, and it's currently on sale at Amazon for $16 off its original price.
Why the Buzz?
The Fullstar Vegetable Chopper is not just another kitchen tool that you'll forget about in a week. It has garnered a 4.5-star rating on Amazon, proving that it's a necessary gadget for anyone who prefers a set of sharp blades to do the slicing and dicing. The chopper is versatile, capable of julienning, slicing, and chopping a variety of vegetables, from soft ones like tomatoes and cucumbers to harder ones like potatoes and carrots.
Functionality Meets Convenience
What sets this gadget apart is its built-in storage container located right underneath the blade. This feature allows you to collect all the little pieces of produce as you chop, making your kitchen tasks more efficient and less messy. It's a thoughtful design element that shows the creators have considered the user's experience.
A Tool for All
Whether you're a professional chef or a home cook, the Fullstar Vegetable Chopper is a valuable addition to your kitchen. Its versatility and convenience make it a tool that can benefit anyone who spends time preparing meals. And let's face it, who wouldn't want to make their kitchen tasks a bit easier?
Grab it While It's Hot
The Fullstar Vegetable Chopper is currently on sale, and given its popularity, it's likely to sell out fast. If you've been on the fence about adding a new gadget to your kitchen, now is the perfect time to make the move. Shop this handy kitchen appliance at Amazon while it's still on sale.
For those who are always on the lookout for ways to make their culinary endeavors more efficient and enjoyable, the Fullstar Vegetable Chopper is a gadget worth considering. Its current sale price makes it an even more attractive option for those looking to upgrade their kitchen toolkit.