Jamie Oliver's Culinary Wisdom: A Guide to Economical and Healthy Eating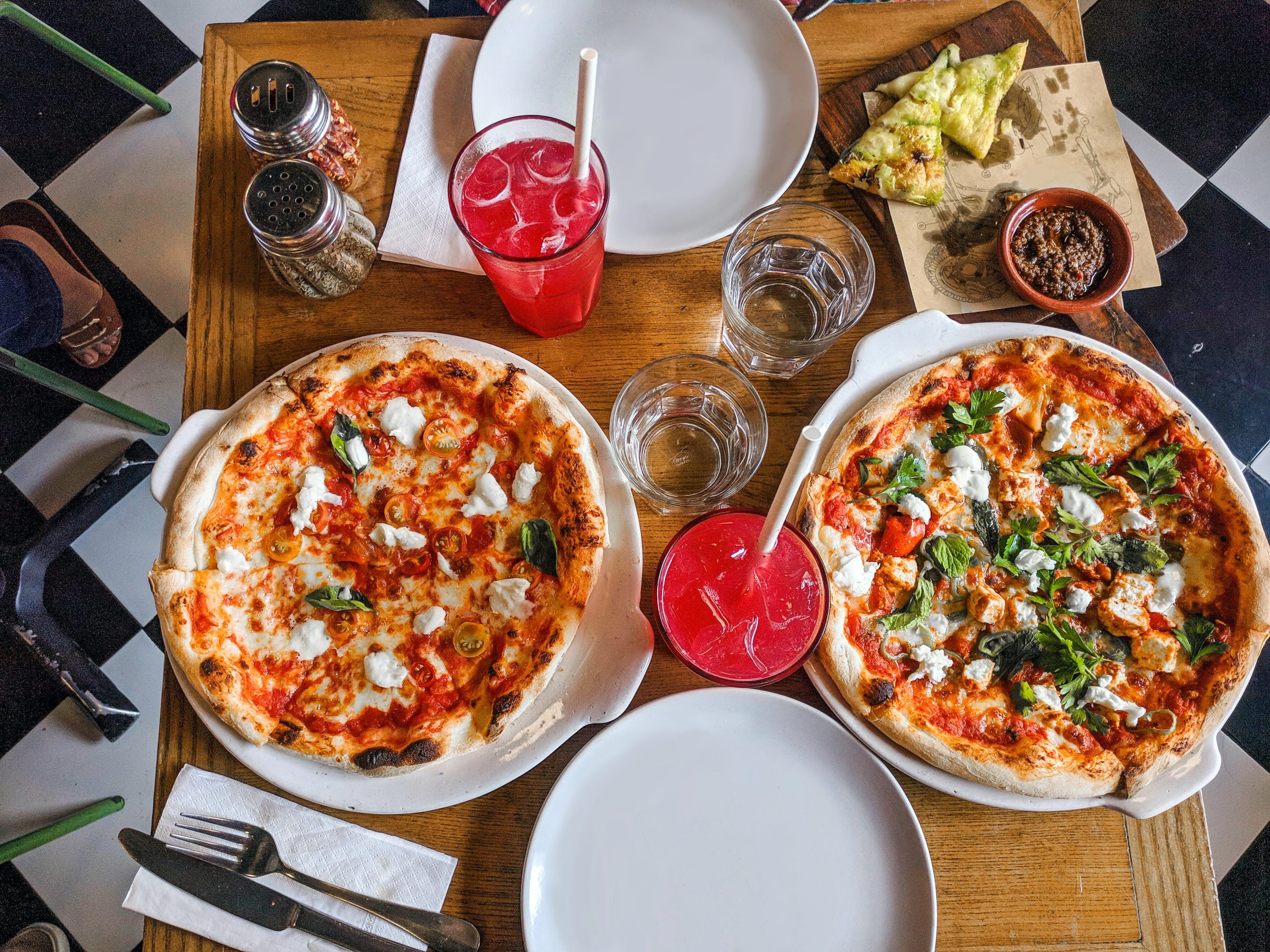 In an era where the cost of living is a pressing concern for many, celebrity chef Jamie Oliver offers a simple yet profound solution to reduce grocery bills: avoid processed foods. During his recent visit to Australia, Oliver, known for his practical and health-conscious approach to cooking, shared his insights with news.com.au, emphasizing the hidden costs of convenience foods.
The High Price of Processed Foods
Oliver's assertion challenges a common misconception: that processed foods are a cheaper alternative. While they may seem convenient and budget-friendly at first glance, Oliver argues that they are, in fact, a more expensive way to consume food. This perspective aligns with a study published in the Journal of the American Dietetic Association, which found that whole foods, despite their higher upfront cost, are more economical in the long run due to their higher nutritional value and satiety levels.
The Art of Batch Cooking
Oliver advocates for batch cooking as a cost-effective method. By preparing meals in large quantities, individuals can save money and time. A report by the Harvard School of Public Health supports this approach, noting that home-cooked meals are not only cheaper but also healthier, reducing the risk of chronic diseases associated with processed foods.
Jamie's Italian: A Testament to Simple Cooking
During his visit, Oliver celebrated his nearly decade-long partnership with Royal Caribbean cruises, where his restaurant, Jamie's Italian, showcases his philosophy of simple, wholesome cooking. The menu features classic pasta dishes, highlighting the affordability and versatility of this staple ingredient.
Pasta: The Ultimate Budget-Friendly Meal
When asked by news.com.au about his go-to meal for a tight budget, Oliver didn't hesitate to recommend pasta. Combining simple ingredients like tomatoes, herbs, chili, and olive oil, he demonstrates how a nutritious and delicious meal can be created with minimal expense. This approach is echoed by the Academy of Nutrition and Dietetics, which emphasizes the nutritional benefits of meals based on whole grains, vegetables, and healthy fats.
The Reality of Rising Food Costs
The article also touches on the increasing cost of living in Australia, a concern shared globally. A report by the Australian Bureau of Statistics indicates a significant rise in food prices, underscoring the importance of Oliver's advice in the current economic climate.
Social Media Reaction and the Reality Check
The article notes the mixed reactions on social media to Oliver's advice, particularly regarding the cost of ingredients like olive oil. This highlights the broader issue of food affordability and access, a topic extensively covered in a report by Foodbank Australia, which discusses the challenges faced by many Australians in accessing affordable, nutritious food.
Oliver's Encounter with an Aussie Icon
In a lighter moment, Oliver's unfamiliarity with the iconic Australian Tim Tam was revealed during his interview with The Today Show. His humorous and candid reaction to tasting the biscuit for the first time added a personal touch to his visit, showcasing his openness to new culinary experiences.
Conclusion
Jamie Oliver's advice resonates in a world grappling with rising food costs and health concerns. His emphasis on simple, home-cooked meals over processed foods offers a practical solution for those looking to economize while maintaining a healthy diet. As Oliver continues to influence the culinary world with his accessible approach to cooking, his insights serve as a valuable guide for households navigating the complexities of modern-day food consumption.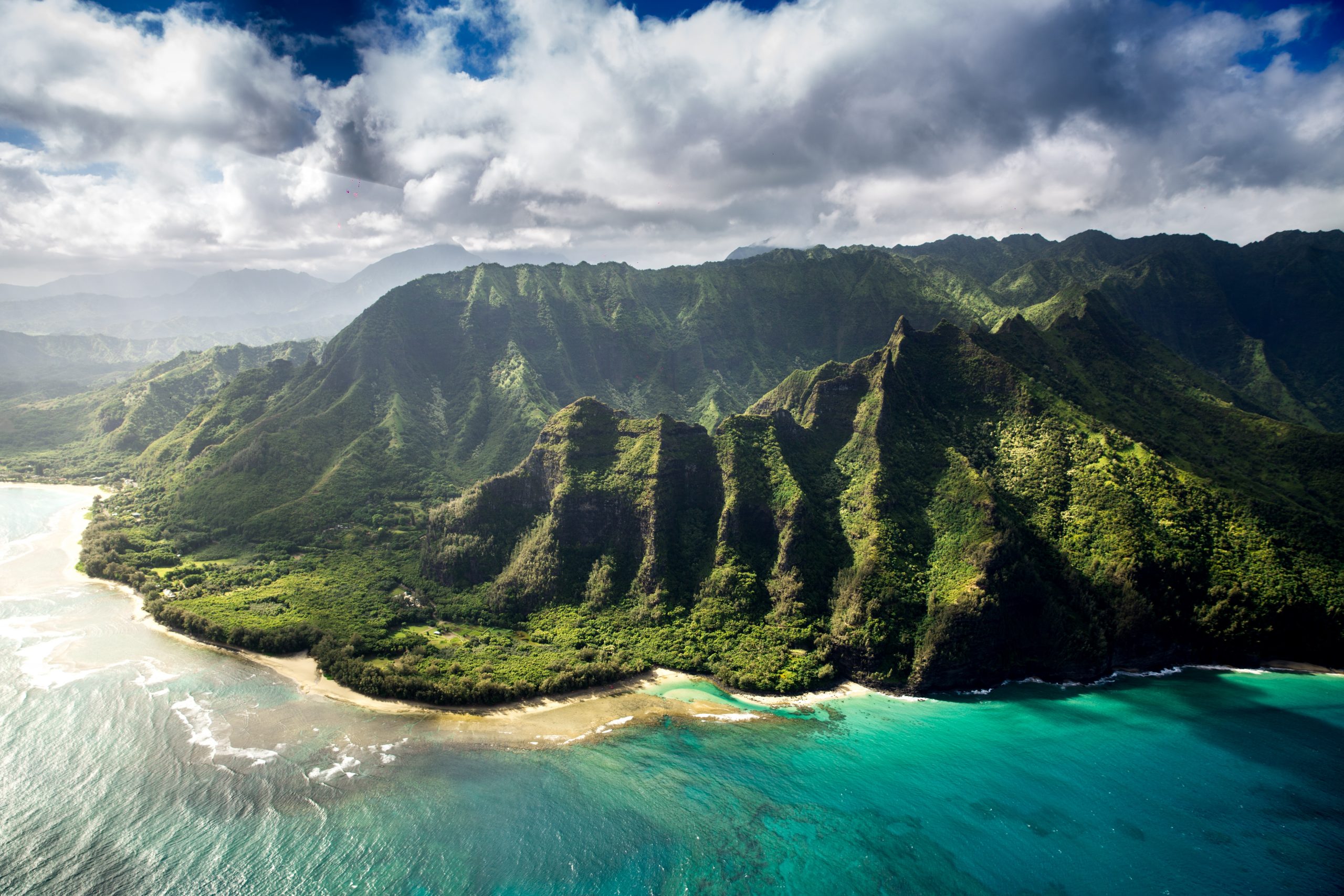 Call it a hana hou or encore. Twenty five years after a dozen Island chefs put the 50th State on the foodie map, Hawaii is in the midst of a modern revival led by farm-focused chefs bringing the locavore movement to the masses.
The new breed of chefs redefines Hawaii's culinary scene like Hawaii Regional Cuisine pioneers before them, with renewed focus on traditional Hawaiian food, sustainability, and locally sourced dishes. From the legends to the young guns, here's your guide to the hottest chefs shaping Modern Hawaii cuisine.
The Legends

Roy Yamaguchi
Roy's, Eating House 1849, Roy's Beach House
For many, Roy Yamaguchi represents Hawaii cuisine. He's been a fixture in the Hawaii culinary scene in the 28 years since opening his flagship Roy's Restaurant in Hawaii Kai. A menu staple that best reflects Roy's way is his Misoyaki butterfish. It starts with fresh fish caught in the Islands and incorporates a French-inspired wasabi-ginger butter sauce with Thai black rice.
Hawaii's first James Beard Award winner is as busy as ever with four new restaurants opening on Oahu, including his first beachfront space at Turtle Bay Resort, and role as co-founder of the Hawaii Food & Wine Festival.
Alan Wong
Alan Wong, Pineapple Room
Bon Appétit has recognized Alan Wong as the "Master of Hawaii Regional Cuisine." He excels marrying ethnic-cooking styles with island-grown ingredients to create local dishes with a contemporary twist.
The James Beard Award Winner and Hawaii Food & Wine Festival co-founder is inspired by flavors he tastes when traveling. Wong approaches signature dishes such as Ginger-crusted Onaga with the passion of a photographer and execution of an engineer.
George Mavrothalassitis
Chef Mavro
Rounding out the legendary trio is George Mavrothalassitis, a French born Hawaii transplant and HRC original with an awards list as long as his last name. Recently named one of the 40 Best U.S. restaurants by Gayot, "Chef Mavro" is worth the trip to Hawaii to experience the Chef's menu and wine pairings.
Just a sampling of the standouts- Island octopus poached in Burgundy wine and Keahole "lobster à la française." Ooh la la!
Young Guns
Ed Kenney
Town, Mud Hen Water, Kaimuki Superette, Mahina & Sun's
With a mantra of "local first, organic whenever possible, with aloha always," Ed Kenney is the tattoo-sleeved poster child for the farm to fork movement. The Oahu native's dishes hit the sweet spot with the right balance of Hawaiian and European influences.
Kenney showcases traditional Hawaiian canoe crops like kalo and 'ulu on his menus. All of his creations are served up with deceptively simple presentation that's simply ʻono, the Hawaiian word for delicious! Kenney's star is rising as he reaches new audiences as the host of the hit PBS series Family Ingredients.
Lee Anne Wong
Koko Head Café
Lee Anne Wong takes comfort food to new heights with unexpected flavor combinations at Koko Head Café. The Top Chef season one fan favorite turns ordinary fare into something extraordinary.
The native New Yorker's Island style brunch house features sweets worthy of " a cheat meal" like Elvis's Revenge. It's as decadent as it sounds. Or you can stick with "Dumplings All Day Wong." Either way, you can't go wrong.
Andrew Le
The Pig & The Lady
Andrew Le's pop-up became so popular at farmers markets that he opened a restaurant in Chinatown. The Pig & The Lady is a darling of fickle foodies and media, with contemporary food built on Vietnamese flavors inspired by his Mom, "The Lady."
Customers rave about the P & L Pho, a 12-hour roasted brisket, sirloin, marrow fat, fresh ginger, tokyo negi, sawtooth herb, chili vinegar, fresh rice noodles.
Mark Noguchi
MISSION Social Hall & Café
More than any other Hawaii Chef, Mark "Gooch" Noguchi pours his passion for Hawaii into the food he creates. It's a deep connection to the land and local ingredients that he credits to years of dancing hula.
Gooch makes throwback dishes that combine eating and education at Mission Social Hall & Café. A menu favorite is a luau stew that Noguchi learned how to make from an uncle.
Michelle Karr-Ueoka
MW Restaurant, Artizen by MW
When it comes to pastries, Michelle Karr-Ueoka is in a league of her own. This James Beard Outstanding Pastry Chef nominee honed her culinary skills in Thomas Keller's kitchens.
Karr-Ueoka enjoys using flavors of the Islands in innovative combinations like a Tropical Fruit Creamsicle "Brulée" or Kula Strawbery Shave Ice.
Chris Kajioka
Senia
Another Thomas Keller alum is on the rise shaping Modern Hawaii cuisine with his highly anticipated arrival Senia. Kajioka sources from local farmers and artisans to create a menu that ranges from casual and classic dishes to a 12-course experience with caviar or truffles.
With a deep pool of culinary talent, Hawaii is riding a wave as high as its famous North shore breaks.
Phat Eatery Chef-Owner Launches Ghost Concept: Phat Kitchen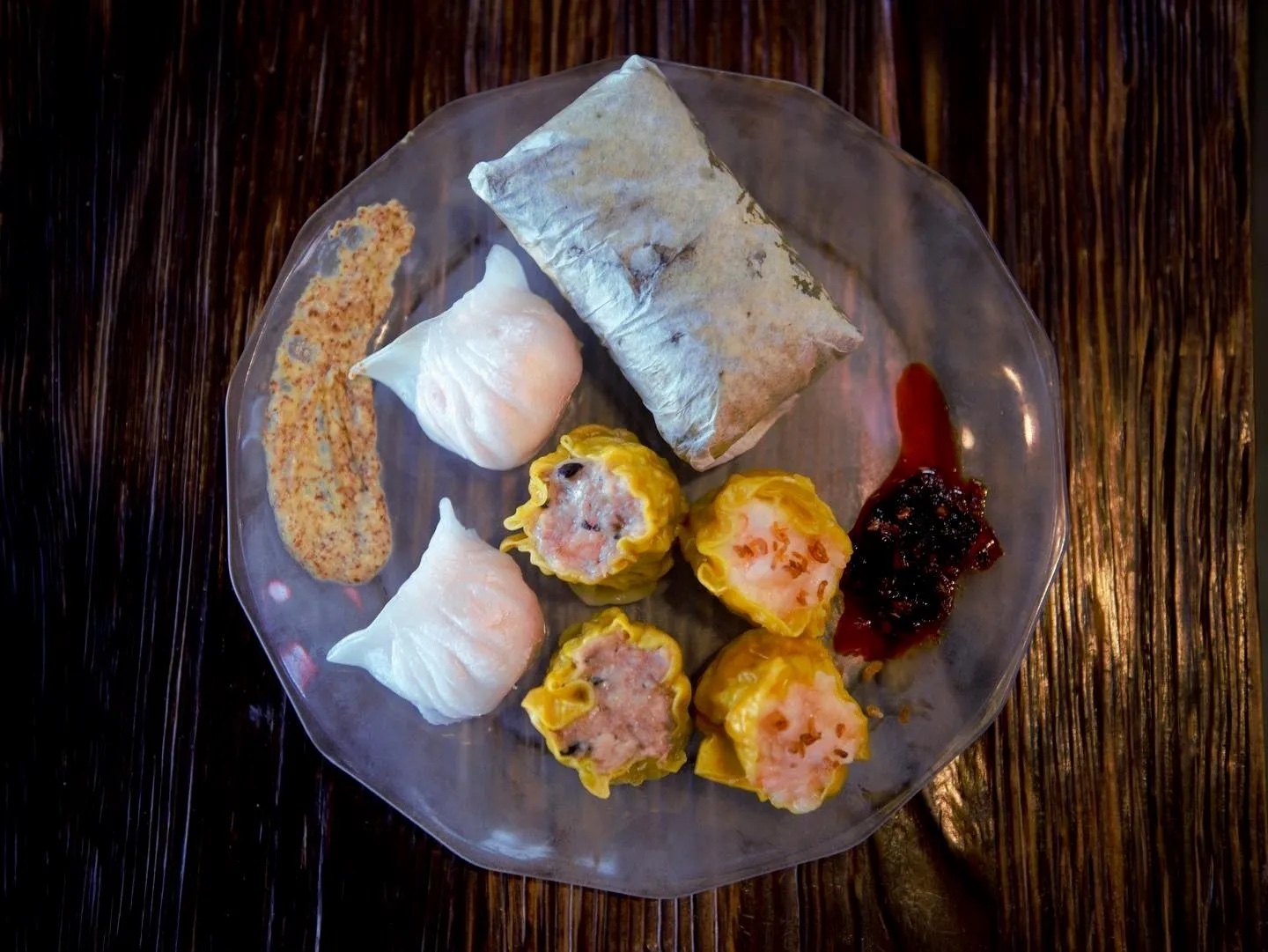 After building a fierce following for Phat Eatery, Alex Au-Yeung's Katy-based restaurant known for scratch-made Malaysian street food, the chef and restaurateur has officially expanded inside the Loop with this week's launch of new ghost concept Phat Kitchen. As the pandemic alters the way Houstonians eat, Au-Yeung is seizing the moment to double down on the growing preference for to-go service while introducing his cuisine to a broader audience. The Phat Eatery offshoot will operate as one of the many concepts renting commercial kitchen space at Cloud Kitchens' Blodgett Food Hall, located at 2616 Blodgett Street between Houston's Third Ward and the Museum District and designed specifically for producing food for off-premise dining. Alongside popular Phat Eatery menu items, Au-Yeung is also taking advantage of the ghost kitchen format to introduce additional Southeast Asian concepts under the Phat Kitchen umbrella.
"After the pandemic, a lot of things changed," says Au-Yeung, who watched to-go business at Phat Eatery evolve from 10 percent of sales to half of all orders and decided to adjust his plans for a second location. "I really liked the idea of Cloud Kitchen and decided to give it a shot, rather than spending more time and money to build out a brick-and-mortar. In the cloud kitchen space, we can also put multiple concepts in one kitchen."
Phat Kitchen will serve a selection of Phat Eatery's most popular menu items, particularly those proven to travel well, including flaky house roti canai, beef rendang, chicken curry, curry laksa and the restaurant's newest feature: dim sum. In addition to the Malaysian offerings, the 400-sq.ft. kitchen is also introducing menu items for Yelo, the up-and-coming artisan banh mi shop that Au-Yeung is opening next to Phat Eatery in Katy Asian Town, with Cuc Lam as executive chef. In light of construction delays, operating a pop-up version of Yelo inside the ghost kitchen allows the duo to tease palates with a mix of traditional and inspired Vietnamese sandwiches, spring rolls and rice bowls while training staff prior to opening the brick-and-mortar later this fall.
From the inspired side of the menu, Lam is excited to debut creative interpretations of classics, such as the Pho-rench Dip, a banh mi twist on a French Dip. Inspired by the Vietnamese soup, it is stuffed with star anise-scented brisket, hoisin and sriracha and served alongside a cup of aromatic pho broth for dipping. She's also drawn inspiration from the Phat Eatery menu, stuffing baguettes with chicken curry and beef rendang and creating a shrimp spring roll based on Au-Yeung's refreshing mango-papaya salad.
Lam has spent the past few months working with Au-Yeung at Phat Eatery while developing the Yelo menu. "I've really enjoyed this experience and using this time to learn Alex's operations and getting to know his staff," says Lam. "It's a fine-tuned machine. He knows what he's doing, which I'm benefiting from and appreciate a lot."
After the initial launch, Au-Yeung plans to roll out more offerings under the name Pig + Duck, a new concept in focused on Chinese barbecue. The cuisine has been a passion project for the chef since he first learned the craft while training in Cantonese kitchens in Hong Kong. Anticipate a simple, well-executed menu of barbecue roasted pork, char siu and crispy roast duck, all presented with a bit of modern flare.
Vietnamese coffee and pints of Au-Yeung's creative ice creams are also available on the menu.
Through Sunday, Nov. 8, Phat Kitchen is open daily for lunch and dinner for delivery and takeout. Starting Monday, Nov. 9, Phat Kitchen will be open for breakfast, lunch and dinner with hours as follows: Sunday through Thursday, 8 a.m. to 9 p.m. and Friday and Saturday, 8 a.m. to 10 p.m. To enable digital customers to place orders from any of the concepts in one order, all offerings are listed on one comprehensive Phat Kitchen menu. Orders may be placed at phat-kitchen.com.