Why Ove Gloves are the Best Oven Mitts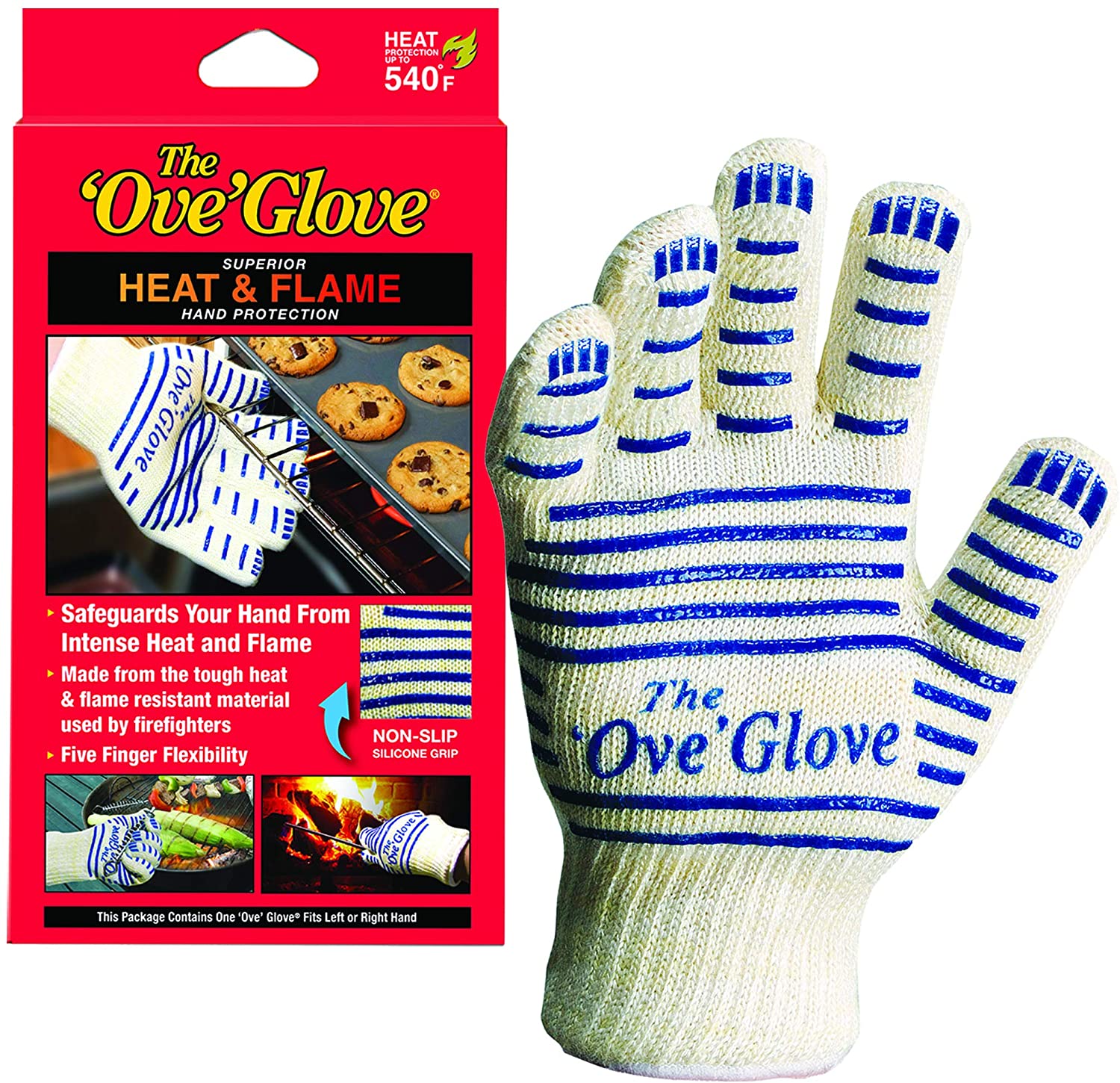 It might seem hard to believe, but the Ove Glove actually works.
It was not until I tested out oven mitts that I realized my old ones were giving me terrible service. Besides an awkward shape, the mitten wasn't very heat-proof, and it had poor grip.
The cotton pair simply wasn't doing its job right. The Ove Glove looks almost too good to be true, but it is not.
Just like its name, the glove has a shape that allows your fingers motion and full flexibility. This makes a great difference when you're handling heavier and hotter dishes. This is even more of an advantage when handling pots with tiny handles.
Another reason why the Ove Glove is so great is its non-slip silicone grip strategically placed on both sides of the glove. This ensures you a secure grasp, even with smaller pot handles. I have never felt so confident carrying a hot casserole dish past the kitchen to the table. I knew my grip was secure and the food was not going to slip and fall all over me – a scary thought considering the food was as hot as it gets
According to the manufacturers, the Ove Glove is made from the same stuff that makes fire-resistant attire for firefighters. The kind they wear to go and fight high degree fires. I have had to fight a fire, but I know these oven mitts can take very high kitchen temperatures.
It took 30 seconds of me holding a sheet of hot cookies before I started feeling its warmth. On another occasion, my oven was preheated, but I could still easily move the oven racks (I did this just to test the gloves.)
I tested other non-slip silicone mitts to see how well they held up to heat. They included All-Clad Textiles and Williams-Sonoma oven mitts. I wanted to see if the shape of the glove made any difference.
Each glove had similar heat protection powers. But despite the silicone grip, normal shaped mitts didn't give the same ease of control as Ove Gloves.
Even though the glove can withstand high temperatures upwards of 540 degrees, they are not entirely foolproof. Ove Gloves only cover past the wrist while other oven mitts cover most of the forearm.
This means that you cannot extend your whole arm into the oven to reach for something without exposing your hands to extreme heat. You have to be more cautious with the Ove gloves.
If you want oven mitts protect your hands from heat and keep you from dropping dishes, it is time to invest in some Ove Gloves.
These Plates make my Boring Lunches look Exquisite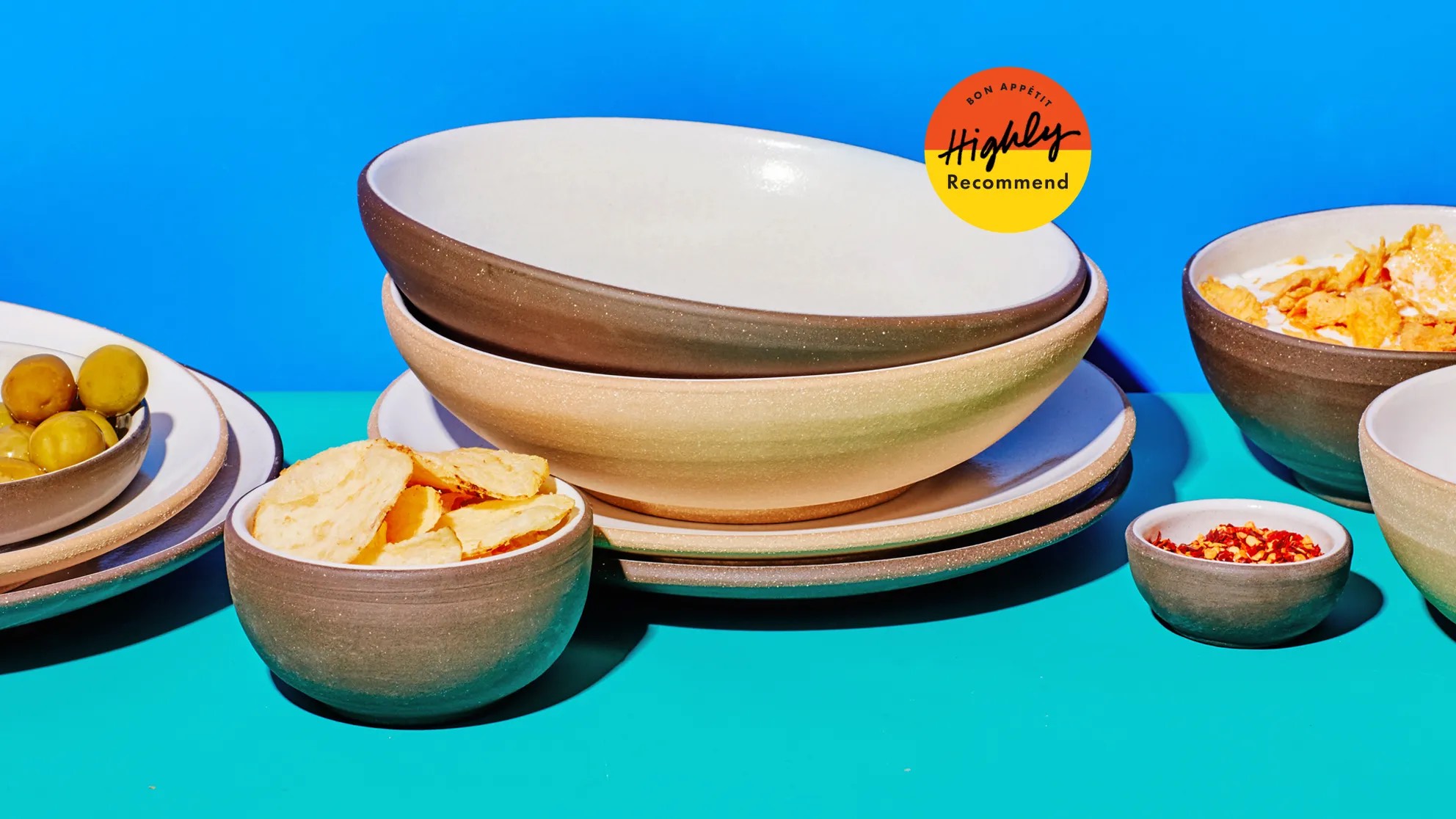 My neighbors probably find me weird. I might be the only one on the block who hangs out halfway out my front door (of course, masked), taking photos of my food in natural light.
I might not successfully re-create the outstanding marble surfaces and the bright light used to shoot food photos on Kitchen BA Test; however, it doesn't worry me, because something gives the images a great appearance, even at home: the Jono Pandolfi ceramics.
In my only visit since March to the Kitchen BA Test, I snagged some coupe bowls of Jono Pandolfi's, which we were using to shoot food.
At home, these wonderful ceramics transforms (often) my half-assed meals into food that appears to have belong on Instagram.
An avocado served with some old lentils? Put the food in Jono's turquoise-glazed bowl and top it up with olive oil and some herbs. All of a sudden, the meals seem like it took more than 3 minutes to throw it together.
Did I forget some rice on the stovetop while explaining the difference between subtraction and addition to my little one? Easy. Dump it in the understated clay-rimmed brown plate and add an egg with chile crisp. The singed rice looks pleasantly crunchy instead of burned. That is the magic of Pandolfi.
Jono's bowls and plates have a way of making whatever you put on them look great with their organic textures and shapes and the restrained use of color. Their hues don't take away from that food sitting on them. Yes, their presence makes your food look instantly better. More importantly, they make it appear like you put more effort than you did.
Don't get me wrong. I'm not one of those people who stack up beautiful ceramics all over my cabinets.
I hope one day post-pandemic, two friends come over for dinner, we might find ourselves eating dinner out of my old uninspired beige plates that I panic-bought before my first big dinner party around 17 years ago.
But you won't catch me taking photos with anything on them. I have my gorgeous Jono Pandolfi ceramics for that.
Made In's new Game Changing Carbon Steel Skillet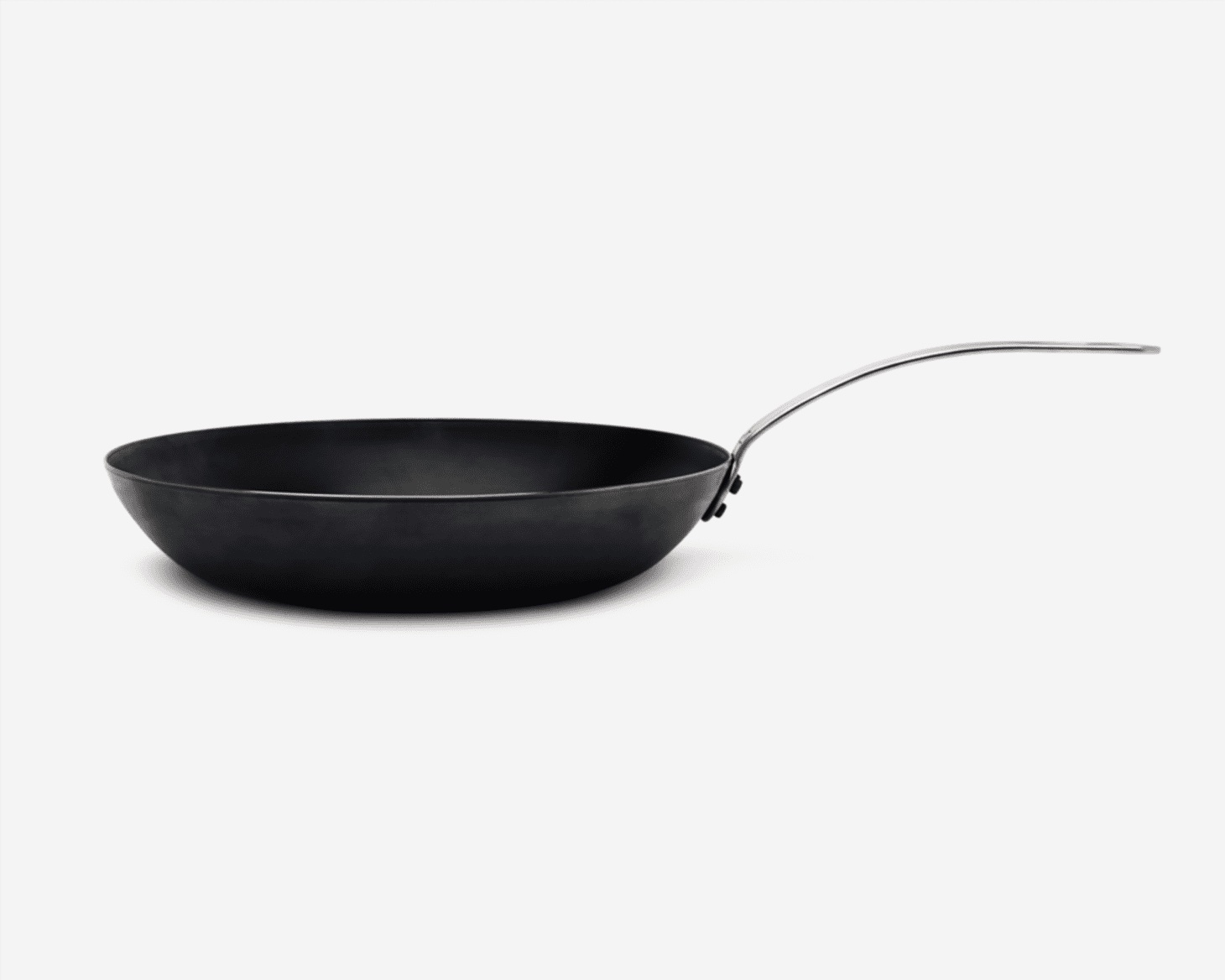 The Carbon steel skillet made by Made In is an incredible piece of cookware. The pan was launched in 2019. Since its entry into the market, it has become a favorite with many professionals.
Fans of the Carbon Steel Skillet include kitchen editors and professional chefs. This is thanks to its sturdy material. Even though it is sturdy, it is still lighter than cast iron. It is suitable for use with both stovetops and ovens. The skillet can withstand up to 1200 degrees of heat.
The only bad news is that it needs seasoning before the first use. This quality is similar to the cast iron version. The good news is that Made In designed it to make your work easier. They created a carbon steel skillet pan that can be used immediately you unbox it. The thing is; the new version of the pan is super limited.
You can breathe a sigh of relief as Made In will season the pan and deliver a ready to use item on your doorstep. There are various size options available which include the 8-inch, 10-inch and 12-inch pans. According to Chip Malt, who is both CEO and co-founder of the company, this will make the process easier for those confused or those who find it daunting to season the pan themselves. Additionally, seasoning of the pan by Made In saves the consumers' time.
When seasoning the pan, the first step recommended by Made In is layering the pan with seed oil (American Flax). The pan is then baked on high temperature for a short while to create a surface that is glass-like. The surface, in turn, becomes more resistant to sticking with time. Translation: What this means is that even after searing meat at incredibly high temperatures, you can expect it to slide off the seasoned pan with much ease.
If it's your first time working with skillets from Made In, you might need reassurance that it is worth the price.
Meghan Splawn praised the pan and added that it easily outperforms standard skillets. The Food Editor tested the pan for more than a year using it for various purposes which ranged from prepping vegetables and frittatas to roasting chicken in the oven.
Meghan observed that the pan made her feel like a professional chef without having to part with the price of a stainless steel pan. The deal is now even sweeter with pre seasoned pans on the market.
At the moment, Made In is only releasing limited number of pre seasoned pans. Depending on how well they do on the market, the company will decide whether to release more of them. If you have your eye on one of the company's carbon skillets, now is your chance to get one.
How Ceramic Cookware Compares to Old Fashioned Nonstick Cookware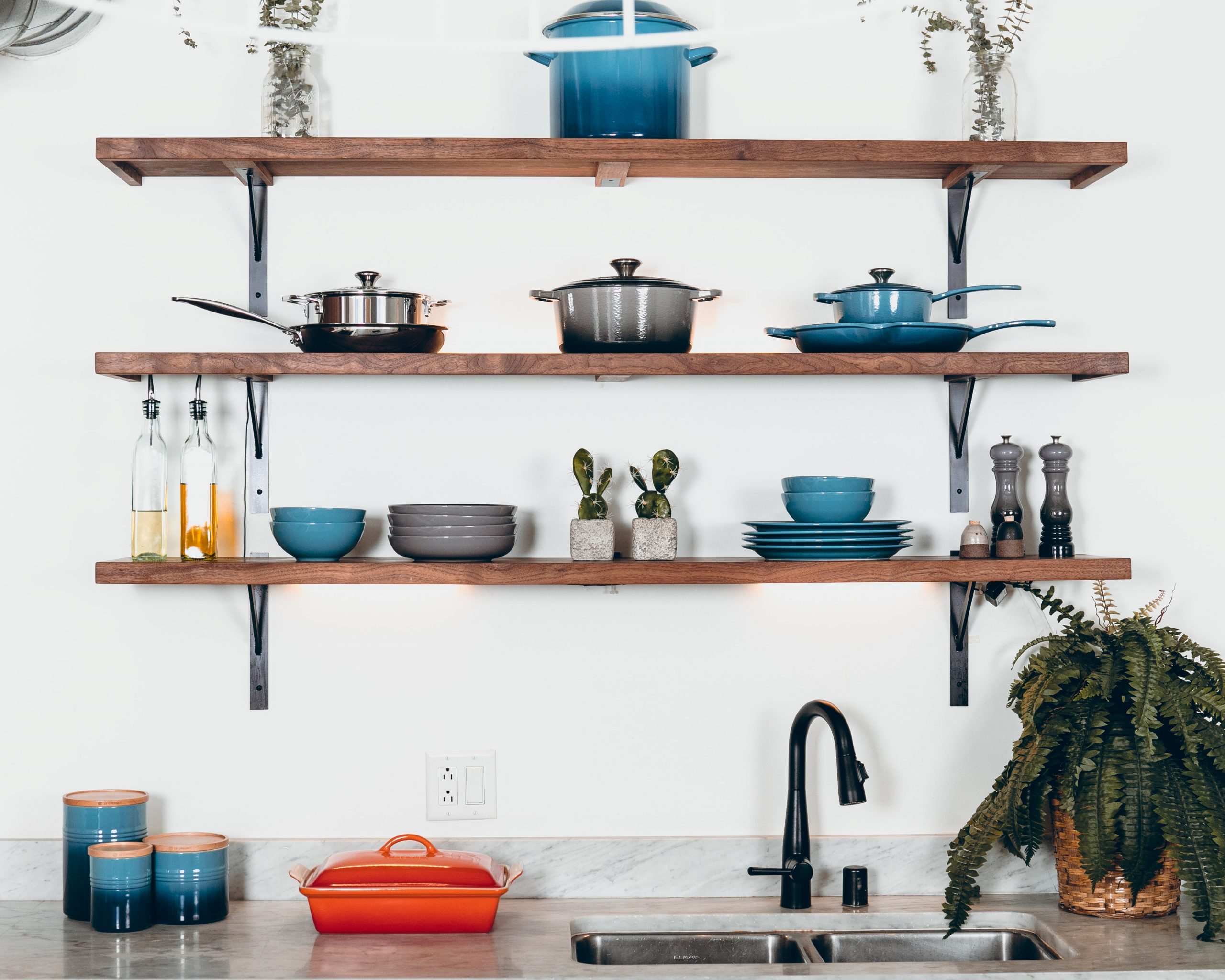 We are now in January 2021 and if you are like us, your entire 2020 was spent cooking – or that's how it feels.
One of your 2021 New Year resolutions might be to purchase a nonstick cookware set, maybe because you don't want to use so much oil to cook. That's great since Belle English, our director, can't be separated from her nonstick. It is also a necessary tool to have and to have in plenty.
When you survey the availability of cooking equipment, you realize the options to choose from are broad. They range from cast-iron, to nonstick, to stainless steel, and they have great primer. It's for that reason that we have this list of differences between 'regular' nonstick and ceramic nonstick.
This is thanks to the help from The Kitchn who were vital in preparing this topic. We also have a guide of nonstick pans we offer and their differences. At last, you will have nonstick pancakes and omelets at your disposal.
PFOA is for the Most Part Ancient History
It's understandable if nonstick hasn't stopped giving you chills. A common reaction by most people since the news of PFOA's ability to make birds dizzy when subjected to high heat. Luckily, nonstick is currently free of PFOA. However, traditional nonstick contains PTFE, also referred to as polytetrafluoroethylene.
Ceramic pans are PTFE-free
As much as there isn't much information on PTFE's it's good to note that the nonstick pans made of ceramic don't have them.
The Right Care Will Increase Pan Life
Ceramic nonstick is known for breaking down easily. This means that as much as it can be subjected to more heat, it has a shorter lifespan compared to 'regular' nonstick. To be on the safer side, hand wash it. Make use of a sponge(melamine) that won't scratch its interior. Be sure to hand wash the 'regular' nonstick as well for it to stay in good shape longer.
Ceramic Nonstick is Best for High-heat Cooking
As much as they are easy to clean and leave minimal messes when making scramble and sauces, nonstick are not the best when you want your pan extremely hot. Unlike traditional nonstick, ceramic nonstick have the ability to take more heat. However, more heat will increase the tear and wear of the pan. Some nonstick pans(regular) deal with heat limitation using a cooking surface that is textured. Regular nonstick breaks down at about 500 degrees with ceramic breaking down at 800. Be sure to check the label if you want a pan for the oven.
To ensure Even Cooking, Use Ceramic
If your recipe calls for cooking with medium heat, use a ceramic nonstick. It has an alumni body that gets hotter and heats evenly compared to the traditional nonstick.
Now it's time to sauté the mushrooms and fry the fish. With the right nonstick pan, you can explore endless possibilities in the kitchen.