New York's Eisenberg Sandwich Shop is Closed Indefinitely
'NOOOOOOOOOOOOOO!!!!!!!!' wrote editor Susan Chumsky under a photo of a desolate-looking Eisenberg's Sandwich shop with a "FOR LEASE" sign displayed on its window.
One of only a few surviving old fashioned New York diners is now closed indefinitely. News articles reported that even though the space is on the market, the landlord would still prefer to see the iconic restaurant reopened.
Warren Chiu who owns Eisenberg has been unable to pay rent since the beginning of the pandemic. The restaurant was already witnessing diminished revenues even before the pandemic, and things only became worse with the onset of the pandemic.
Chiu's father established the Warwick Hotels 41 years ago. He purchased the Eisenberg Sandwich shop 5 years ago hoping to maintain the tradition of Eisenberg. Last year, he even introduced the Eisenberg menu to the Warwick hotel in San Francisco. He was clearly committed to the menu.
Even before it became official, there had been rumors of its impending closure. Now, the chances of the restaurant surviving long term are slim to none.
Long-time customers of Eisenberg are disappointed. But in a development that might turn out to be a blessing in disguise, Chiu does not have intellectual property rights over the menu. This means that one of these days someone might offer the characteristic Eisenberg tuna melt.
How Birdie's of Austin is Redefining Dining and Workplace Culture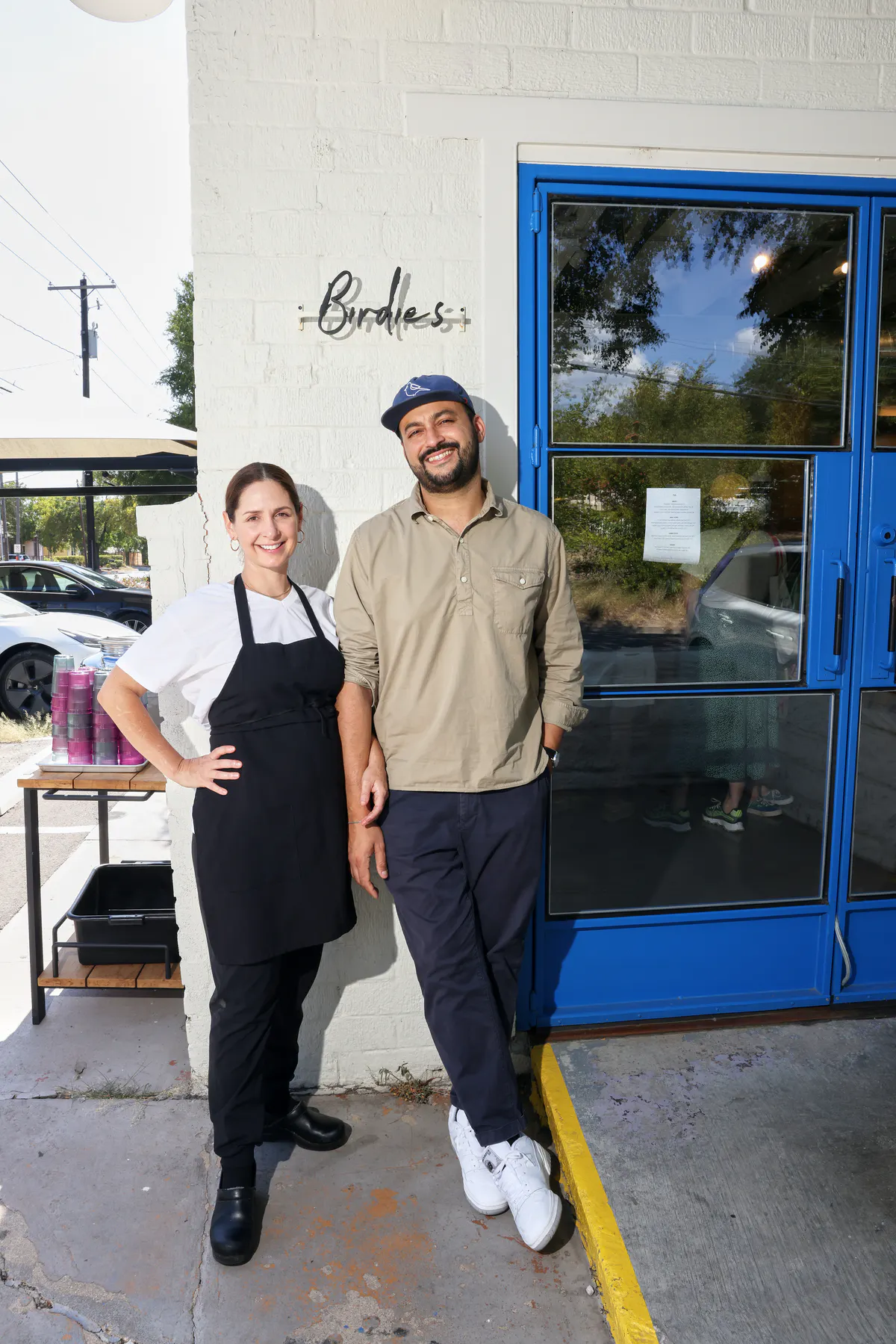 In the heart of Austin, Texas, a culinary gem named Birdie's is redefining the essence of neighborhood dining with its innovative approach to both cuisine and workplace culture. This establishment, recently crowned as the 2023 Restaurant of the Year, is not just a place where the community gathers for a meal but a beacon of sustainability and employee wellness in the hospitality industry.
Birdie's, the brainchild of chef Tracy Malechek-Ezekiel and her husband, beverage director Arjav Ezekiel, stands out for its exceptional fare and a business model that places the mental health and well-being of its staff at the forefront. The restaurant's fame has spread far beyond Austin's East 12th Street, drawing in both locals and travelers with its seasonal ingredients, unfussy yet refined dishes, and a wine program that is as approachable as it is intriguing.
The culinary prowess of Tracy Malechek-Ezekiel shines through in dishes like the beef tartare accompanied by carta di musica, a dramatic presentation that has become a signature of the restaurant. The Italian pop-up, Aiello's, brought forth a caper-laden chicken piccata that remains etched in the memories of patrons. The weekly pasta showcase, featuring delights such as gnocchi sardi bathed in tomato sauce with pecorino and breadcrumbs, is a testament to Tracy's skill in elevating simple ingredients to gastronomic heights. Vegetables, too, are given star treatment, with dishes like green beans tossed in an anchovy-garlic vinaigrette showcasing the chef's ability to dress produce with maximum flavor.
Arjav Ezekiel's wine program complements the culinary experience with a selection that encourages exploration. The 250-bottle list includes unique finds like the Christophe Mignon ADN de Meunier Brut Rosé, described by Arjav as having a "nose of buttered brioche with strawberry jam." The restaurant's selection of ports, sherries, and vermouths rounds out the dining experience, offering a sophisticated finish to any meal.
The couple's journey began in New York City, where they met in 2015 and discovered a shared philosophy on work-life balance. Determined to create a restaurant that would allow them to prioritize their family and personal well-being, they chose Austin for its vibrant community and the opportunity to return to Tracy's home state. Birdie's was born from a clear vision of sustainability, not just in terms of ingredients but also in the lifestyle it afforded both the owners and their employees.
Birdie's operates on a counter-service model, a rarity for establishments of its caliber, allowing for a lean team that can serve up to 200 people a night. This model also supports a flat tip pool, ensuring equitable compensation for all staff members, from dishwashers to cooks to front-of-house personnel. Education is a cornerstone of the Birdie's ethos, with wine classes held bi-weekly to enhance staff knowledge and appreciation of the beverages they serve.
The restaurant's commitment to staff welfare extends to its vacation policy, offering two weeks of paid time off in August and over the winter holidays. This approach is a stark contrast to the industry norm, where vacations are often a luxury afforded only between job transitions. Mental health is also a priority, with subsidized care provided through the Mike & Sherry Project, an Austin-based initiative supporting hospitality workers. In a move that underscores their dedication to their team's well-being, Tracy and Arjav have been known to close the restaurant for additional rest days when needed.
Birdie's also sets a benchmark in health benefits, offering insurance coverage after 60 days of employment and covering half of the premium. The introduction of paid family leave for two months is a groundbreaking step in the hospitality industry, reflecting the owners' desire to support their staff through significant life events.
Looking to the future, the couple is focused on growth and the replication of their successful model. They field calls from restaurants nationwide, all eager to learn how to balance exceptional hospitality with a healthy workplace. Birdie's stands as a testament to the fact that in the restaurant business, there are no shortcuts, only dedication and a commitment to breaking the rules to create a sustainable and fulfilling work environment.
As Birdie's continues to enchant diners with its culinary offerings and charm industry professionals with its revolutionary model, it serves as a shining example of what the future of dining could look like — where the nourishment of patrons and the nurturing of staff go hand in hand.
In an industry often characterized by its grueling demands, Birdie's stands as a beacon of hope, proving that a restaurant can indeed be a place of both gastronomic delight and genuine care for those who make it all happen. It's not just the food and wine that make Birdie's a destination; it's the heart and soul poured into every aspect of its operation.
Greenwich Village Enjoys Georgian Delicacies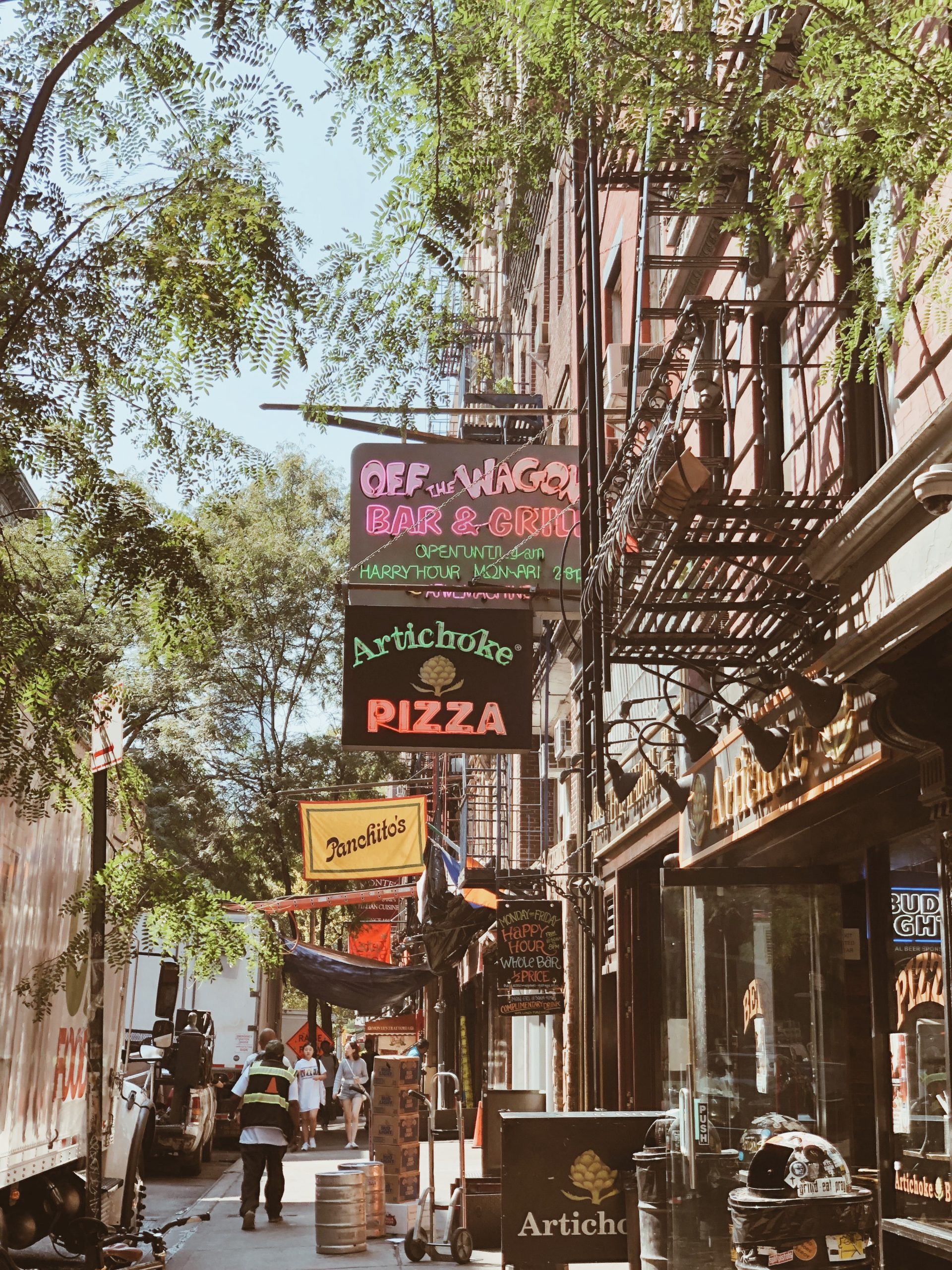 Sometimes we go down to Greenwich Village in search of something fresh and interesting to eat. More often than not, we will find ourselves on 8th Street,
Between Sixth Avenue and Broadway are a Chipotle, a Dunkin' Donuts', and a Domino's Pizza. While quite popular, these are not the only eateries there. There are a lot of decent Indie restaurants hidden in between.
The biggest problem with good indie restaurants is that they don't always stay open long term. As soon as you find a good Persian restaurant, they close up and you find a Japanese restaurant in its place. Or the nice bakery you just started frequenting is suddenly replaced by a Sushi place.
The Cafedelia is a deceptively simple Georgian restaurant with just 12 seats. Cafedelia just set up shop at the Sunshine Hummus kitchen.
The little café offers all the hearty meals and cheesy breads you would expect to find in a New York Georgian restaurant.
Owners Zurab Kikiani and Ramaz KIknadze partnered to create a fast-casual take on their traditional Georgian takeout shop Georgian Deli and Bakery, located in Bath Beach.
We were cognizant of the fact that Indie restaurants on 8th Street are transient, and we took the precaution of ordering everything on the menu of the Cafedelia. After all, tomorrow never comes.
We were not disappointed. Everything on the menu was either good or really good. We found the chicken meatball soup luxurious and skilfully enhanced with herbs.
We found their chashushuli (spicy beef soup) to die for. It was served with mashed potatoes, salad, and pickle sides.
We were particularly pleased with the adjaruli khachapuri which is a bread they bake on order. It is a canoe-shaped and stuffed with melted cheese and topped with egg yolk.
We also ordered khinkali – some juicy dumplings stuffed with meat and pleated. They definitely give xiao long bao soup dumplings some stiff competition.
Their honey-caramel cake was so good that it proved just how underrated Georgian sweets are. All in all, we were completely satisfied and impressed with everything. Cafedelia is now one of our favourite 8th Street indie restaurants. And we hope that it stays open for a long time to come so that we can remain happy patrons.
It's Over for the Hidden Gem that is Lhasa Fast Food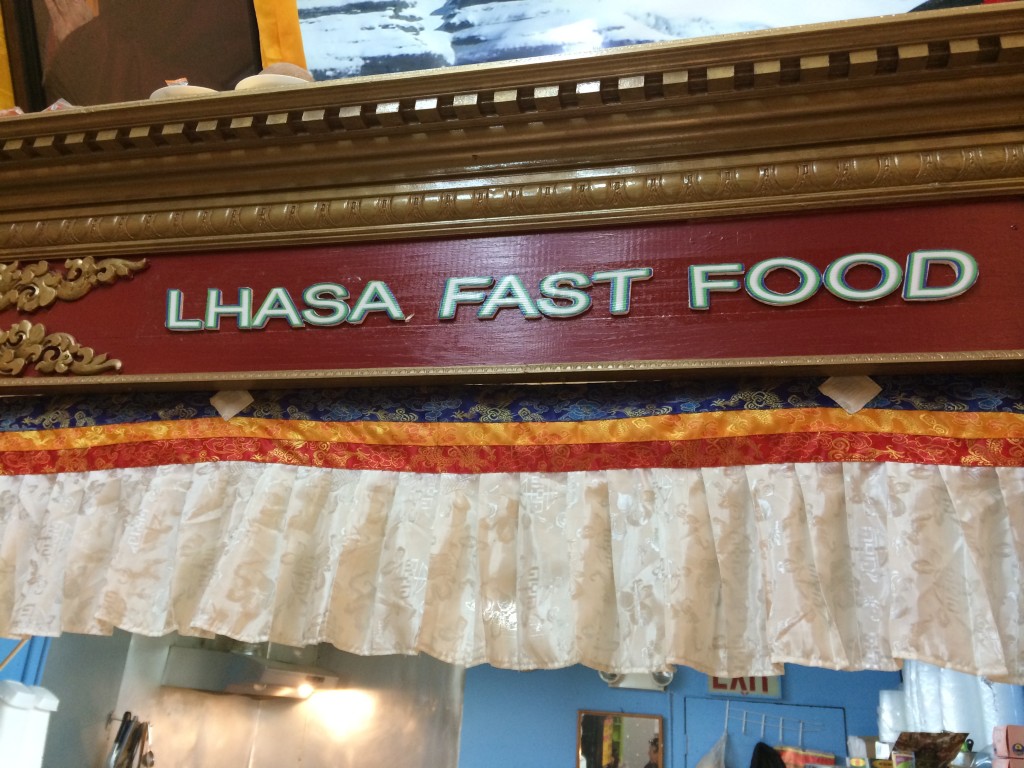 I have a ton of memories of time spent at Lhasa Fast Food. The friends I entertained at Lhasa, making my way to the backstreet restaurant hidden behind a cellphone repair workshop.
Located at Jackson Heights, the restaurant provided some of the juiciest momos for New Yorkers.
So I was shocked to find out that Lhasa was no more, thanks to a four-alarm fire tearing through the structure in March 2021.
Sang Jien Ben who owns the place wrote on a GoFundMe page that he was not hopeful of receiving an insurance payout to enable him to rebuild in Jackson Heights.
According to Eater, Lhasa Fast Food most likely won't reopen at the same place because that would require rebuilding.
The fact that the fire took place following one of the hardest years for restaurateurs makes the situation even more painful for the die-hard fans of Lhasa. Jackson Heights was particularly hard hit by the pandemic.
The disaster also came just after a long winter during which restaurant workers lost jobs and many businesses closed shop.
Lhasa was unique because you had to go out of your way to access it somewhere where you would not expect to find a restaurant. The owner writes on the restaurant's GoFundMe page that his success in carving out a place for a restaurant in an unexpected location secured his family's livelihood.
Lhasa is the type of place that naturally becomes an integral part of its community. People outside Jackson Heights don't know about it, and this makes it even more of a local treasure.
With time though, Lhasa built a name for itself and blew up when Anthony Bourdain showcased it on the program Parts Unknown. Ben originally launched it in 2012 but has since expanded the business to Elmhurst and East Village where it occupies storefront locations as opposed to its backdoor origins.
The original Lhasa has retained its charm through the years even with the subsequent growth and expansion.
In business, it does not pay to be a secret. You need people to know about you and buy from you. For Lhasa though, a small hint of secrecy has added to the appeal of the place. In a world where everything is online, a hint of secrecy can entice many adventurous customers.
Nano Billiards Café is a pool hall that I also loved. The café sits off the Bronx' Grand Concourse and serves the most delicious Dominican dishes. It is the place to go when you want some locrio depollo or some bacalao served with red sauce on it.
I could not help but miss Nano Billiards any time I passed near it. I wanted to stop and enjoy the meals whenever I was passing through Arthur Avenue or checking out restaurants in the neighborhood. Sometimes I would even alight the subway earlier than I wanted to.
The last year has seen me walk into these cafes repeatedly. Even when I was on my way somewhere else, I would end up making a detour. These places are part of the DNA of their communities, and newbies don't easily make their way there.
But one of the things that we have lost with the Coronavirus pandemic is being out and about, and the opportunity to stumble upon gems like the Lhasa or the Nano Billiards Café. Such hidden gems are places that are not that well known but that you pleasantly uncover when you get to know a place a little better.
They are the rewards of taking the trouble to get to know a place better and get acquainted with the local people.