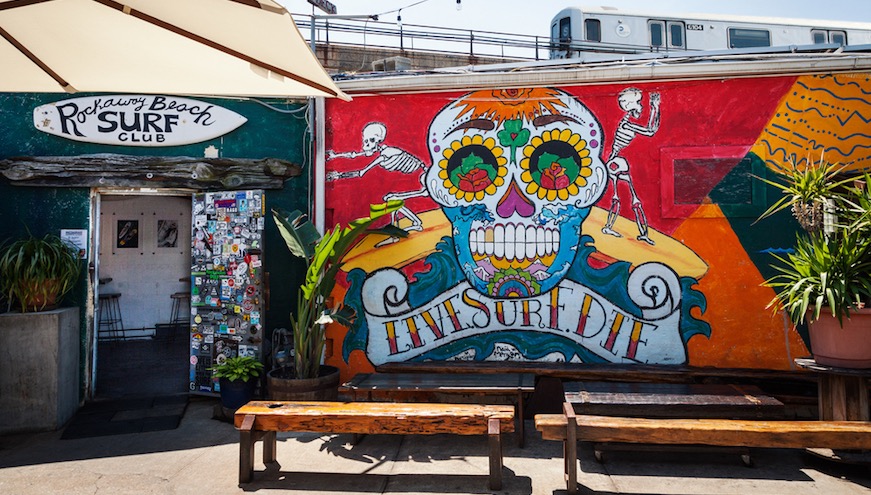 Rockaway's lease is finally up. Caracas Rockaway, Rippers and the Low Tide Bar have been operating the boardwalk concessions of the Rockaway Beach since 2011. But even after selflessly serving the community, the park department of NYC has denied their proposal for a new contract.
Let's keep in mind they have served the community through COVID19 and Hurricane Sandy. The department instead plans to award Rockaway Beach Bazaar, another group that bid for the fifteen-year contract.
The news of the bid has been received with skepticism and dismay by majority of fans of the current vendors. Aaron Broudo and Belvy Klein were the ones who submitted the Bazaar's proposal.
This year, the two were awarded the bid for McCarren Park House. They are also waiting to hear from Riis Park. The duo's offer for the Rockaway Beach is $300,000 for the first lease year. It is then expected to rise every year after that.
Members of the Rockaway Beach Club (Caracas Rockaway, Ripper and Low Tide Bar) are unsure of how the duo will bring in such an amount. As someone who has worked in Rippers before, I know the masses don't appreciate paying $5 to have a Modelo.
How much will the prices be if rent rises by 300 percent? The Low Tide Bar's general manager questions who will pay to have the Bazaar's vision come to life.
Since the call for proposals in December of 2019, the final decision has been awaited. However, it was only last month that the decision was made.
The announcement came right before Christmas. Critics viewed the timing as convenient for Parks as it limited the exposure of the news. Even so, New Yorkers began voices their disagreements once they heard.
Sarah Parachini quickly created SaveRockaway.com in support of the Rockaway Beach Club. She is both a resident of Rockaway and Chris Parachini's (Ripper's owner) wife. She urged other supporters to email the department before the public hearing. The Ripper's owner wife learned of the hearing from the Rockaway times Newspaper on Thursday.
Since it wasn't likely that many people saw the print, she decided to post on Instagram. She got popular accounts to reshare her posts which included Alison Roman, Brooklyn Grange, and Frank Prisinzane. She added that the contract was public and it was necessary that the people were heard.
The crowdsourcing tactic worked and more than a hundred callers made it to the public hearing. The committee also mentioned receiving more than a thousand emails in regards to the concession award. Support for the Rockaway club was overwhelming as many wanted them to continue operations.
For an hour, the Bazaar owners also gave their testimony. They mentioned everyone was free to make a bid as it was public. They added that bids varied bids varied between higher and lower than theirs. They defended the amount of their bid by saying they chose numbers they thought was appropriate for a lease that would last fifteen years.
While they were making their testimony, they were interrupted by a caller. This led to shouting by other callers. To avoid continued interruptions by callers, they were muted. Klein continued to mention that he was a great fan of RBC and their past work. He added they intended to retain most of the previous vendors. He made it clear they had no intentions to replace anyone. Once he finished there was another outburst from a caller mentioning they knew where he lived.
However, Bazaar's plans differ greatly with that of RBC. Both non-alcoholic and alcoholic drinks will be Bazaar's responsibility whereas before they were handled by vendors. This will leave many people without an income. Broudo defends the agreement by pointing out Rippers is well known for its fries and buggers. He argues the food concession has the potential to make tons of money during summer. If the current vendors are open to paying more rent minus alcohol sales is a question only they can answer.
Bureaucracy is inevitable when running a food business with your landlord being the Parks department. Menu prices and items have to be approved by the department. RBC's managing operator, Maribel Araujo, who is also the Caracas Arepa Bar had few sentiments to share. She mentioned that other than having to learn English after she moved to the city in 2001, she also had to learn a different language. She added that the experience with reshaping the Parks department view concerning concessions was intense.
After working together with Parks during trying times, Araujo feels disappointed that the dedication and flexibility of her team hasn't been recognized. These moments included beach closure, Hurricane Sandy, and COVID-19 pandemic. She was surprised at their attraction to the new money after their previous dedication in assisting small businesses be sustainable and survive.
Ever Hear Of Boo's? Well, If You're A Foodie You Have To Find Out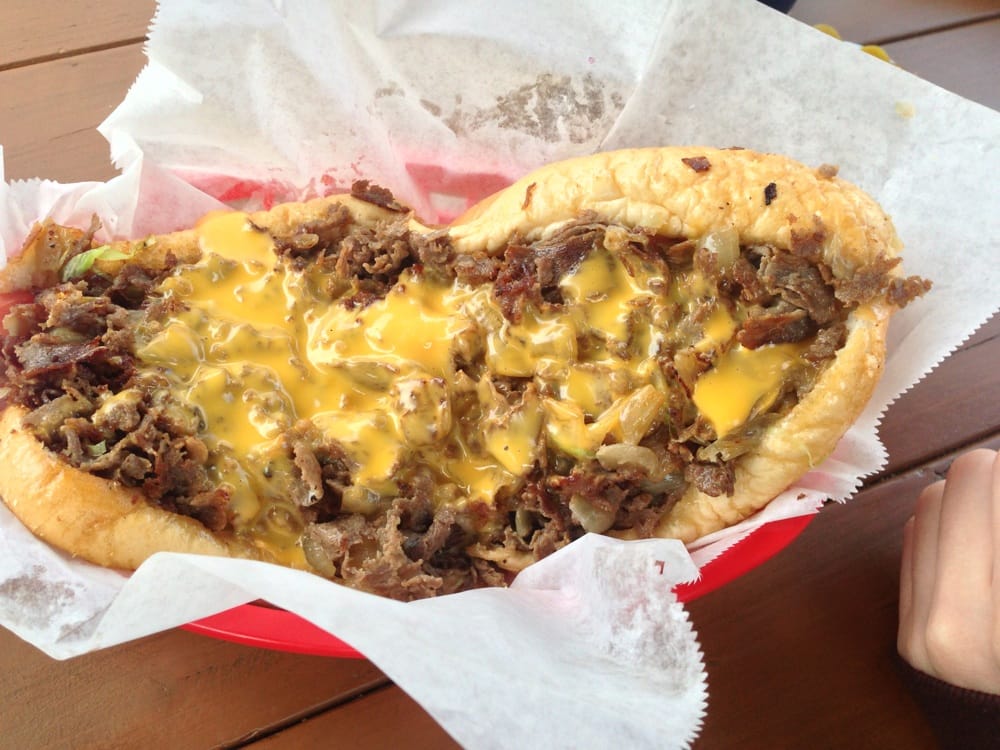 The cheesesteak has been around for almost 100 years now. It was first invented way back in 1930 in Philadelphia.
Since then, hundreds of establishments specializing in serving up cheesesteaks have opened up throughout the city. You can't take a trip to Philly and not try at least one or two of the cheesesteaks—if not five or ten of the cheesesteaks—made by one of the many restaurants in the area.
But these days, you don't have to go all the way to Philly to get a legit Philly cheesesteak anymore. Boo's, which is located in Los Angeles, is proof of this.
If you consider yourself a foodie and haven't had a chance to bite into a cheesesteak from Boo's just yet, do yourself a favor and do it soon. Here are some of the things that you'll love about Boo's and what it has to offer to those who love a good, er, make that a great cheesesteak.
The Owners of Boo's Know a Good Philly Cheesesteak When They See One
Boo's is situated more than 2,700 miles away from Philadelphia. This might lead you to believe that the owners of Boo's couldn't possibly know the first thing about authentic Philly cheesesteaks. But this couldn't be any further from the truth!
In reality, the family that started Boo's in 2011 has a long and storied history with the Philly cheesesteak. Shortly after immigrating to America in the 1970s, the patriarch of the family got his first job in the U.S. working at a cheesesteak place in—where else?—Philadelphia. From there, he teamed up with his wife to buy their very own cheesesteak place in nearby Collingswood, N.J.
The family eventually relocated to Los Angeles in the 2000s, though, and when they did, they realized that they couldn't find a good Philly cheesesteak in the area. So they decided to do when needed to be done—they opened Boo's and started slinging the same kind of cheesesteaks that they did back in Philly to people in L.A.
As a result, you don't have to worry about whether or not the cheesesteaks at Boo's are going to taste like the ones made in Philly. They do because they're made by those who know how to do it best.
They Offer Up a Large Selection of Cheesesteak Options
When you walk into Boo's for the first time to test out the Boo's food, you're obviously going to want to kick things off with a traditional Boo's Cheesesteak. It'll give you a feel for what Boo's is all about.
But that's far from the only option that you'll have when you eat at Boo's. There are also lots of other cheesesteak options for you to choose from. Some of your options will include:
Boo's Cheesesteak Hoagie
Boo's Pizza Steak
Boo's Mushroom Steak
Boo's Pepper Steak
Whether you want to keep it simple and go with a regular Boo's Cheesesteak or spice things up with one of their other cheesesteaks, you really can't go wrong.
They Offer Up a Variety of Hoagies, Too
Boo's has made a name for itself over the last decade by providing people in L.A. with some of the best cheesesteaks on the West Coast. But they've also worked hard to set people up with other things, too. This includes a variety of hoagies.
If you want something other than a cheesesteak while visiting Boo's, you can give one of their hoagies a try. You'll have a chance to order a:
Boo's Veggie Hoagie
Boo's Hot Veggie Hoagie
Boo's American Hoagie
Boo's Ham & Cheese Hoagie
Boo's Tuna Hoagie
Boo's Turkey Hoagie
Boo's Italian Hoagie
Take one of these hoagies for a test drive to see why people have started to stop by Boo's for more than cheesesteaks in recent years.
They've Opened Three Locations in the Los Angeles Area
When Boo's first opened almost ten years ago, some people were skeptical about ordering a Philly cheesesteak in L.A. But Boo's has earned a reputation for providing the tastiest cheesesteaks in town, and because of it, they've expanded quickly.
There are now three Boo's locations in the L.A. area. You can find Boo's in:
Silver Lake (4501 Fountain Ave., Los Angeles, CA 90029)
Koreatown (3377 Wilshire Blvd. #103, Los Angeles, CA 90010)
The Forum (3900 W Manchester Blvd., Inglewood, CA 90305)
They Provide People With More Than Just Great Food
If you've ever had an opportunity to order a cheesesteak in Philly, you know that it can be a little bit of an intimidating experience. But you won't have to worry about this when you visit Boo's for a cheesesteak.
Outside of providing people with the best Philly cheesesteaks around, Boo's also understands the importance of setting people up with excellent customer service. They strive to make customers feel like they're at home from the second they walk through the front door.
For this reason—and really, for all the reasons listed here—you should make Boo's one of your many destinations the next time you're in L.A. You won't be disappointed by the cheesesteak or the service that you receive when you stop by for something to eat.
Take a Trip to Boo's the Next Time You're in Los Angeles
Generally speaking, most of the "Philly cheesesteaks" that are sold outside of Philadelphia don't taste anything like the real thing. That's because they're often made by people who have never set foot in Philly and don't know the first thing about the city's cheesesteaks.
You won't have to worry about this when you order a cheesesteak from Boo's restaurant in Los Angeles. You'll get an authentic Philly cheesesteak each and every time you place an order at Boo's. You might even forget that you're in L.A. for a few seconds when you take your first bite.
Want to find out about some of the other places to grab a great Philly cheesesteak? Check out the articles on our blog for suggestions.
History of California Pizza Kitchen

California Pizza Kitchen is a restaurant chain that originated in Beverly Hills, California in 1985 by attorneys Larry Flax and Rick Rosenfield. They are widely known for their innovative and non-traditional pizzas like BLT, Original BBQ Chicken pizza, Jamaican Jerk Chicken pizza, and Thai Chicken pizza. Aside from their not so usual pizza flavor choices, California Pizza Kitchen also serve different kinds of sandwiches, soups, salads, and desserts. They also have a widerange of menu for children ages ten and below which includes salads, pasta, chicken, and of course, pasta.
California Pizza Kitchen has about 200 locations in 32 states and 13 other countries. They have 17 California Pizza Kitchen non-traditional branches and franchise concepts which are specially designed for stadiums, universities, and airports. The company's brand also has a license to a line of crispy, gluten-free, and hand-tossed style frozen pizzas in supermarkets. But how did giant casual dining pizza chain started?
History of California Pizza Kitchen
In 1985, attorneys Larry Flax and Rick Rosenfield founded California Pizza Kitchen by collecting 200,000 dollars in savings and bank loans together with 350,000 dollars invested from friends for them to lease space on Beverly Drive in Beverly Hills, California. Their approach behind California Pizza Kitchen was simple because both Flax and Rosenfield wanted was to provide an upscale, casual, family restaurant that offers good food. Most of CPK's kitchens are out in the openso that their customers can see the cooks prepare their pizzas. They baked their pizza in wood-burning ovens that were imported all the way from Italy and they cook the pizza to 800 degrees Fahrenheit for three minutes in order for the ingredients to sear into the pizza dough. Their cooking preparation results in a tastier and healthier pizza. Their first ever menu, which featured the famous BBQ Chicken Pizza, was created by Ed LaDou a pizza chef at Wolfgang's Puck Spago restaurant. Flax and Rosenfield then decided to add soft drinks, pasta, salads, liquor, and dessert on their menu. And since then, California Pizza Kitchen became a success and the next thing they knew, CPK expanded throughout Southern California. Seven years later after their opening, CPK had about 26 branches.
In 1992, PepsiCo bought almost 67 percent of the pizza chain for nearly 100 million dollars where Flax and Rosenfield both received 17.5 million dollars each. However, the PepsiCo management wanted to gain more experience on operating casual-dining, and moderately priced restaurants that's why they finalized their deal for 97 million dollars with both Rosenfield and Flax receiving 20 million dollars each. After their agreement, PepsiCo took two seats out of four on CPK's board of directors while Flax and Rosenfield remained co-chairmen of the board of directors in which they have 50 percent voting control and direct day-to-day operations of California Pizza Kitchen. PepsiCo and California Pizza Kitchen's partnership flourished from the very beginning and by the latter part of 1993, Rosenfield and Flax were operating about 35 CPK restaurants across the United States. However, the rapid expansion of the restaurant turned out to be a disaster that's why PepsiCo's executives decided to cut corners by replacing their fresh ingredients with frozen cheese and vegetables, a change Rosenfield and Flax did not agree to that's why they decided to reverse it after.
1994 was CPK's best year because it was when they marked the opening of their 70th restaurant operating in 15 different states and in the District of Columbia. Their sales also skyrocketed to 120 million dollars which is a dramatic 60 percent increase compared to the previous year. And in 1995, California Pizza Kitchen had a total of 78 restaurants in 18 states and in the District of Columbia. They also added new food combinations and toppings to their pizza menu. They also introduced new items such as Tuscan bean soup and tequila fettuccine.
In 1997, Sherrill & Company, Rosser, and Bruckmann, all private equity firms, bought PepsiCo's two-thirds stake along with their intention of taking California Pizza Kitchen public in 2000. They also pushed the company's expansion to resume that's why they decided to hire a veteran executive named Fred Hipp to run the company. Although Rosenfield and Flax remained on the board of directors, they no longer had control of the day-to-day operations.
To this date, California Pizza Kitchen is operating in different countries such as Pakistan, Philippines, Thailand, Saudi Arabia, Australia, Hong Kong, Chile, Taiwan, Japan, Mexico, South Korea, India, Singapore, United Arab Emirates, and Malaysia.
Phat Eatery Chef-Owner Launches Ghost Concept: Phat Kitchen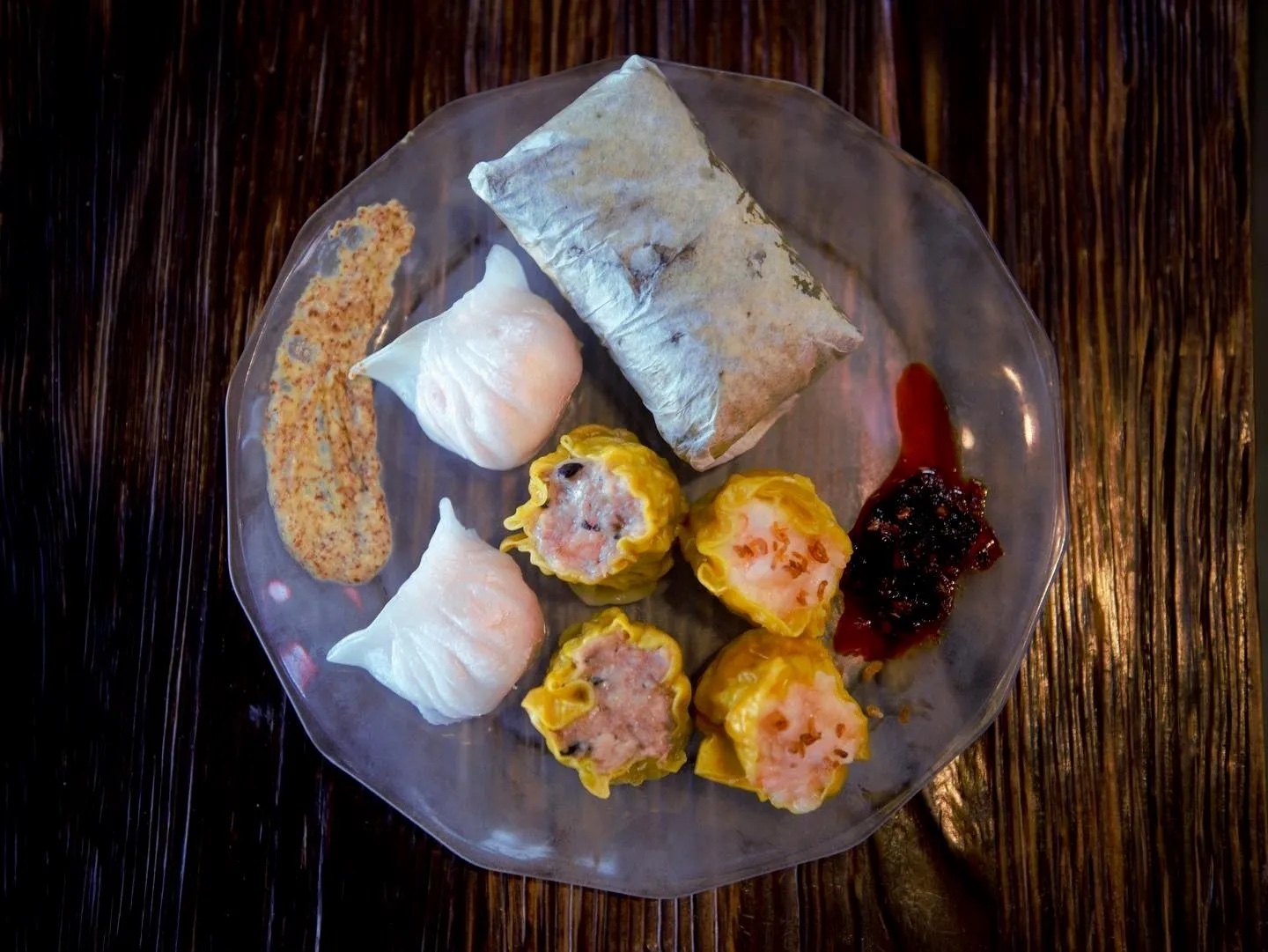 After building a fierce following for Phat Eatery, Alex Au-Yeung's Katy-based restaurant known for scratch-made Malaysian street food, the chef and restaurateur has officially expanded inside the Loop with this week's launch of new ghost concept Phat Kitchen. As the pandemic alters the way Houstonians eat, Au-Yeung is seizing the moment to double down on the growing preference for to-go service while introducing his cuisine to a broader audience. The Phat Eatery offshoot will operate as one of the many concepts renting commercial kitchen space at Cloud Kitchens' Blodgett Food Hall, located at 2616 Blodgett Street between Houston's Third Ward and the Museum District and designed specifically for producing food for off-premise dining. Alongside popular Phat Eatery menu items, Au-Yeung is also taking advantage of the ghost kitchen format to introduce additional Southeast Asian concepts under the Phat Kitchen umbrella.
"After the pandemic, a lot of things changed," says Au-Yeung, who watched to-go business at Phat Eatery evolve from 10 percent of sales to half of all orders and decided to adjust his plans for a second location. "I really liked the idea of Cloud Kitchen and decided to give it a shot, rather than spending more time and money to build out a brick-and-mortar. In the cloud kitchen space, we can also put multiple concepts in one kitchen."
Phat Kitchen will serve a selection of Phat Eatery's most popular menu items, particularly those proven to travel well, including flaky house roti canai, beef rendang, chicken curry, curry laksa and the restaurant's newest feature: dim sum. In addition to the Malaysian offerings, the 400-sq.ft. kitchen is also introducing menu items for Yelo, the up-and-coming artisan banh mi shop that Au-Yeung is opening next to Phat Eatery in Katy Asian Town, with Cuc Lam as executive chef. In light of construction delays, operating a pop-up version of Yelo inside the ghost kitchen allows the duo to tease palates with a mix of traditional and inspired Vietnamese sandwiches, spring rolls and rice bowls while training staff prior to opening the brick-and-mortar later this fall.
From the inspired side of the menu, Lam is excited to debut creative interpretations of classics, such as the Pho-rench Dip, a banh mi twist on a French Dip. Inspired by the Vietnamese soup, it is stuffed with star anise-scented brisket, hoisin and sriracha and served alongside a cup of aromatic pho broth for dipping. She's also drawn inspiration from the Phat Eatery menu, stuffing baguettes with chicken curry and beef rendang and creating a shrimp spring roll based on Au-Yeung's refreshing mango-papaya salad.
Lam has spent the past few months working with Au-Yeung at Phat Eatery while developing the Yelo menu. "I've really enjoyed this experience and using this time to learn Alex's operations and getting to know his staff," says Lam. "It's a fine-tuned machine. He knows what he's doing, which I'm benefiting from and appreciate a lot."
After the initial launch, Au-Yeung plans to roll out more offerings under the name Pig + Duck, a new concept in focused on Chinese barbecue. The cuisine has been a passion project for the chef since he first learned the craft while training in Cantonese kitchens in Hong Kong. Anticipate a simple, well-executed menu of barbecue roasted pork, char siu and crispy roast duck, all presented with a bit of modern flare.
Vietnamese coffee and pints of Au-Yeung's creative ice creams are also available on the menu.
Through Sunday, Nov. 8, Phat Kitchen is open daily for lunch and dinner for delivery and takeout. Starting Monday, Nov. 9, Phat Kitchen will be open for breakfast, lunch and dinner with hours as follows: Sunday through Thursday, 8 a.m. to 9 p.m. and Friday and Saturday, 8 a.m. to 10 p.m. To enable digital customers to place orders from any of the concepts in one order, all offerings are listed on one comprehensive Phat Kitchen menu. Orders may be placed at phat-kitchen.com.