Ever Hear Of Boo's? Well, If You're A Foodie You Have To Find Out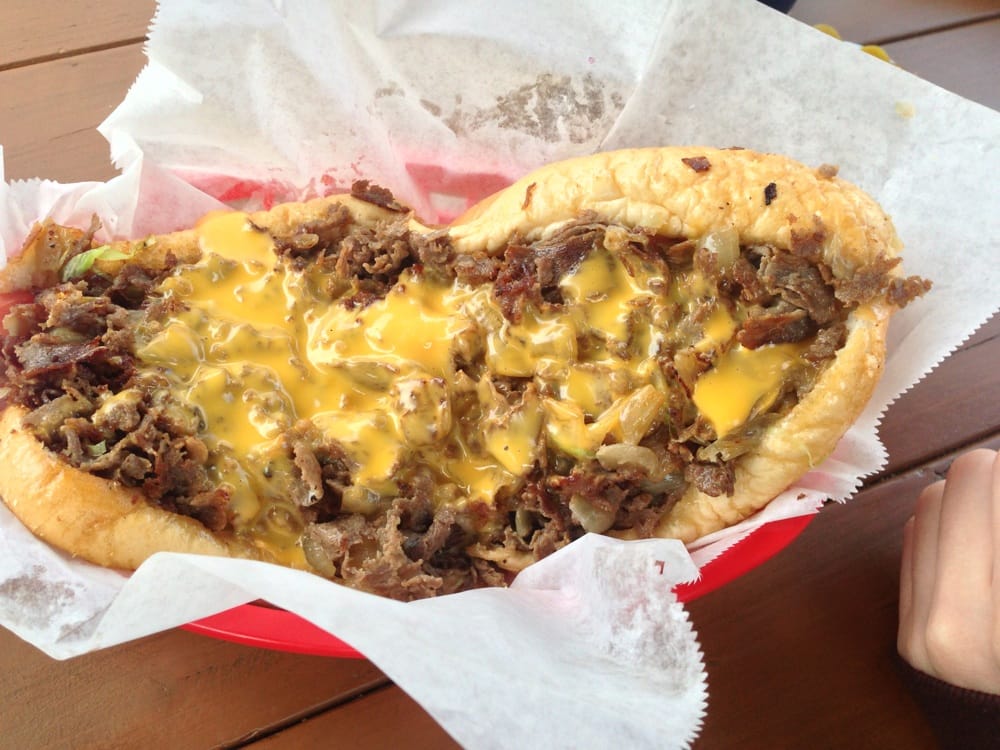 The cheesesteak has been around for almost 100 years now. It was first invented way back in 1930 in Philadelphia.
Since then, hundreds of establishments specializing in serving up cheesesteaks have opened up throughout the city. You can't take a trip to Philly and not try at least one or two of the cheesesteaks—if not five or ten of the cheesesteaks—made by one of the many restaurants in the area.
But these days, you don't have to go all the way to Philly to get a legit Philly cheesesteak anymore. Boo's, which is located in Los Angeles, is proof of this.
If you consider yourself a foodie and haven't had a chance to bite into a cheesesteak from Boo's just yet, do yourself a favor and do it soon. Here are some of the things that you'll love about Boo's and what it has to offer to those who love a good, er, make that a great cheesesteak.
The Owners of Boo's Know a Good Philly Cheesesteak When They See One
Boo's is situated more than 2,700 miles away from Philadelphia. This might lead you to believe that the owners of Boo's couldn't possibly know the first thing about authentic Philly cheesesteaks. But this couldn't be any further from the truth!
In reality, the family that started Boo's in 2011 has a long and storied history with the Philly cheesesteak. Shortly after immigrating to America in the 1970s, the patriarch of the family got his first job in the U.S. working at a cheesesteak place in—where else?—Philadelphia. From there, he teamed up with his wife to buy their very own cheesesteak place in nearby Collingswood, N.J.
The family eventually relocated to Los Angeles in the 2000s, though, and when they did, they realized that they couldn't find a good Philly cheesesteak in the area. So they decided to do when needed to be done—they opened Boo's and started slinging the same kind of cheesesteaks that they did back in Philly to people in L.A.
As a result, you don't have to worry about whether or not the cheesesteaks at Boo's are going to taste like the ones made in Philly. They do because they're made by those who know how to do it best.
They Offer Up a Large Selection of Cheesesteak Options
When you walk into Boo's for the first time to test out the Boo's food, you're obviously going to want to kick things off with a traditional Boo's Cheesesteak. It'll give you a feel for what Boo's is all about.
But that's far from the only option that you'll have when you eat at Boo's. There are also lots of other cheesesteak options for you to choose from. Some of your options will include:
Boo's Cheesesteak Hoagie
Boo's Pizza Steak
Boo's Mushroom Steak
Boo's Pepper Steak
Whether you want to keep it simple and go with a regular Boo's Cheesesteak or spice things up with one of their other cheesesteaks, you really can't go wrong.
They Offer Up a Variety of Hoagies, Too
Boo's has made a name for itself over the last decade by providing people in L.A. with some of the best cheesesteaks on the West Coast. But they've also worked hard to set people up with other things, too. This includes a variety of hoagies.
If you want something other than a cheesesteak while visiting Boo's, you can give one of their hoagies a try. You'll have a chance to order a:
Boo's Veggie Hoagie
Boo's Hot Veggie Hoagie
Boo's American Hoagie
Boo's Ham & Cheese Hoagie
Boo's Tuna Hoagie
Boo's Turkey Hoagie
Boo's Italian Hoagie
Take one of these hoagies for a test drive to see why people have started to stop by Boo's for more than cheesesteaks in recent years.
They've Opened Three Locations in the Los Angeles Area
When Boo's first opened almost ten years ago, some people were skeptical about ordering a Philly cheesesteak in L.A. But Boo's has earned a reputation for providing the tastiest cheesesteaks in town, and because of it, they've expanded quickly.
There are now three Boo's locations in the L.A. area. You can find Boo's in:
Silver Lake (4501 Fountain Ave., Los Angeles, CA 90029)
Koreatown (3377 Wilshire Blvd. #103, Los Angeles, CA 90010)
The Forum (3900 W Manchester Blvd., Inglewood, CA 90305)
They Provide People With More Than Just Great Food
If you've ever had an opportunity to order a cheesesteak in Philly, you know that it can be a little bit of an intimidating experience. But you won't have to worry about this when you visit Boo's for a cheesesteak.
Outside of providing people with the best Philly cheesesteaks around, Boo's also understands the importance of setting people up with excellent customer service. They strive to make customers feel like they're at home from the second they walk through the front door.
For this reason—and really, for all the reasons listed here—you should make Boo's one of your many destinations the next time you're in L.A. You won't be disappointed by the cheesesteak or the service that you receive when you stop by for something to eat.
Take a Trip to Boo's the Next Time You're in Los Angeles
Generally speaking, most of the "Philly cheesesteaks" that are sold outside of Philadelphia don't taste anything like the real thing. That's because they're often made by people who have never set foot in Philly and don't know the first thing about the city's cheesesteaks.
You won't have to worry about this when you order a cheesesteak from Boo's restaurant in Los Angeles. You'll get an authentic Philly cheesesteak each and every time you place an order at Boo's. You might even forget that you're in L.A. for a few seconds when you take your first bite.
Want to find out about some of the other places to grab a great Philly cheesesteak? Check out the articles on our blog for suggestions.
Greenwich Village Enjoys Georgian Delicacies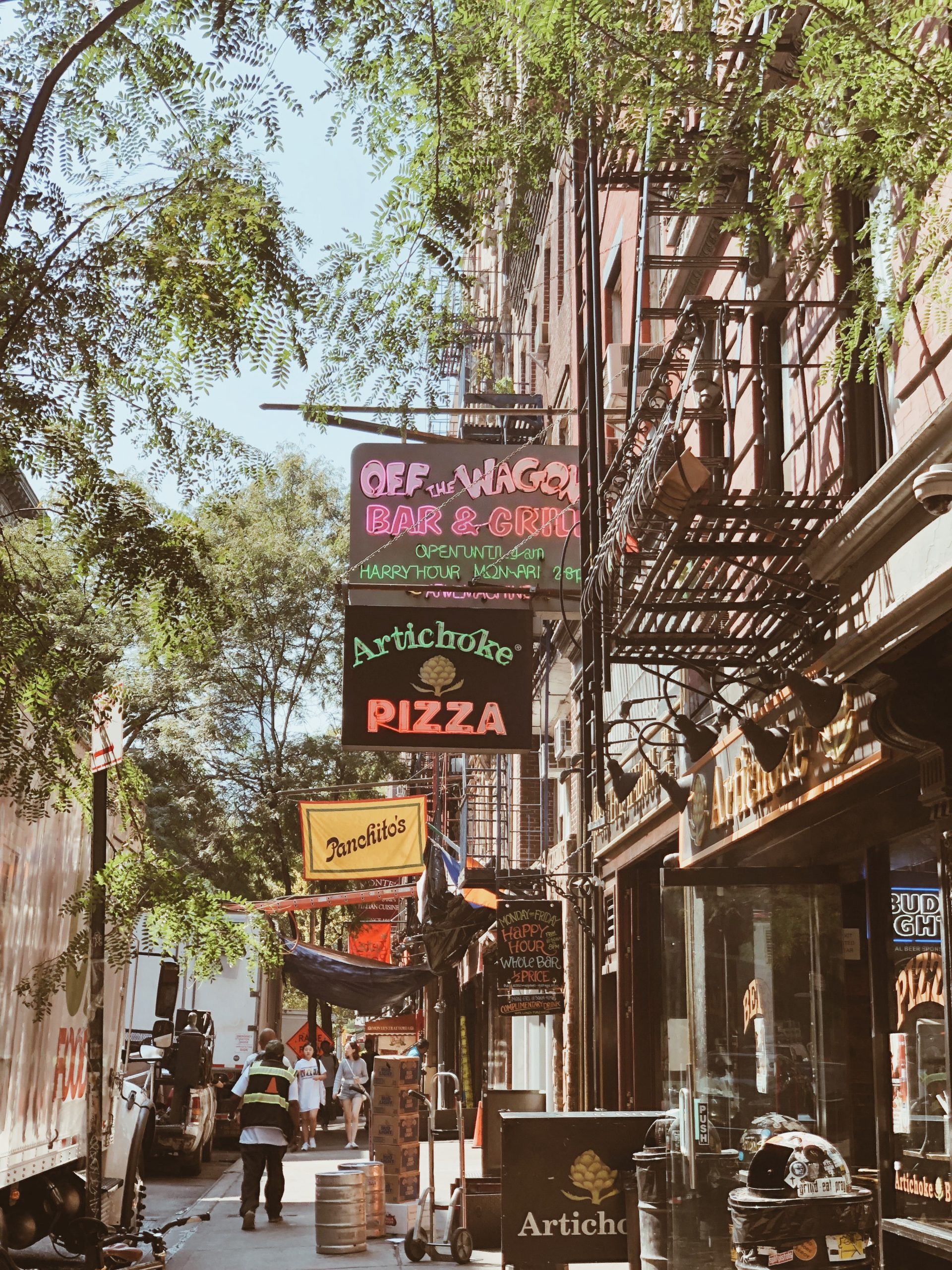 Sometimes we go down to Greenwich Village in search of something fresh and interesting to eat. More often than not, we will find ourselves on 8th Street,
Between Sixth Avenue and Broadway are a Chipotle, a Dunkin' Donuts', and a Domino's Pizza. While quite popular, these are not the only eateries there. There are a lot of decent Indie restaurants hidden in between.
The biggest problem with good indie restaurants is that they don't always stay open long term. As soon as you find a good Persian restaurant, they close up and you find a Japanese restaurant in its place. Or the nice bakery you just started frequenting is suddenly replaced by a Sushi place.
The Cafedelia is a deceptively simple Georgian restaurant with just 12 seats. Cafedelia just set up shop at the Sunshine Hummus kitchen.
The little café offers all the hearty meals and cheesy breads you would expect to find in a New York Georgian restaurant.
Owners Zurab Kikiani and Ramaz KIknadze partnered to create a fast-casual take on their traditional Georgian takeout shop Georgian Deli and Bakery, located in Bath Beach.
We were cognizant of the fact that Indie restaurants on 8th Street are transient, and we took the precaution of ordering everything on the menu of the Cafedelia. After all, tomorrow never comes.
We were not disappointed. Everything on the menu was either good or really good. We found the chicken meatball soup luxurious and skilfully enhanced with herbs.
We found their chashushuli (spicy beef soup) to die for. It was served with mashed potatoes, salad, and pickle sides.
We were particularly pleased with the adjaruli khachapuri which is a bread they bake on order. It is a canoe-shaped and stuffed with melted cheese and topped with egg yolk.
We also ordered khinkali – some juicy dumplings stuffed with meat and pleated. They definitely give xiao long bao soup dumplings some stiff competition.
Their honey-caramel cake was so good that it proved just how underrated Georgian sweets are. All in all, we were completely satisfied and impressed with everything. Cafedelia is now one of our favourite 8th Street indie restaurants. And we hope that it stays open for a long time to come so that we can remain happy patrons.
It's Over for the Hidden Gem that is Lhasa Fast Food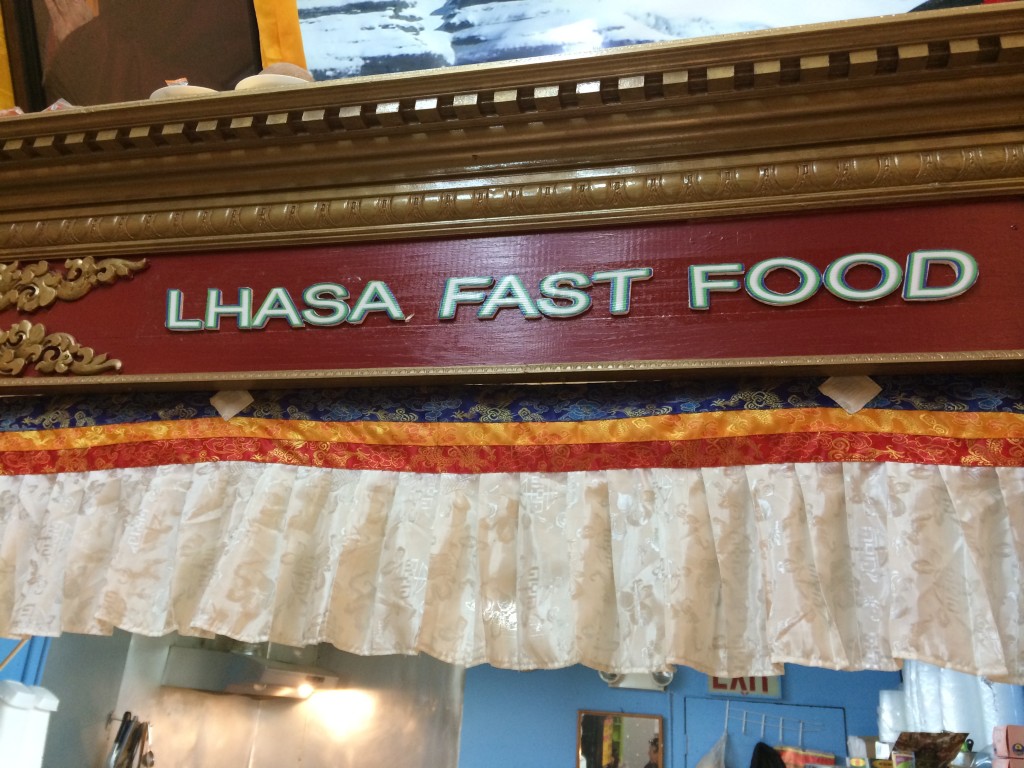 I have a ton of memories of time spent at Lhasa Fast Food. The friends I entertained at Lhasa, making my way to the backstreet restaurant hidden behind a cellphone repair workshop.
Located at Jackson Heights, the restaurant provided some of the juiciest momos for New Yorkers.
So I was shocked to find out that Lhasa was no more, thanks to a four-alarm fire tearing through the structure in March 2021.
Sang Jien Ben who owns the place wrote on a GoFundMe page that he was not hopeful of receiving an insurance payout to enable him to rebuild in Jackson Heights.
According to Eater, Lhasa Fast Food most likely won't reopen at the same place because that would require rebuilding.
The fact that the fire took place following one of the hardest years for restaurateurs makes the situation even more painful for the die-hard fans of Lhasa. Jackson Heights was particularly hard hit by the pandemic.
The disaster also came just after a long winter during which restaurant workers lost jobs and many businesses closed shop.
Lhasa was unique because you had to go out of your way to access it somewhere where you would not expect to find a restaurant. The owner writes on the restaurant's GoFundMe page that his success in carving out a place for a restaurant in an unexpected location secured his family's livelihood.
Lhasa is the type of place that naturally becomes an integral part of its community. People outside Jackson Heights don't know about it, and this makes it even more of a local treasure.
With time though, Lhasa built a name for itself and blew up when Anthony Bourdain showcased it on the program Parts Unknown. Ben originally launched it in 2012 but has since expanded the business to Elmhurst and East Village where it occupies storefront locations as opposed to its backdoor origins.
The original Lhasa has retained its charm through the years even with the subsequent growth and expansion.
In business, it does not pay to be a secret. You need people to know about you and buy from you. For Lhasa though, a small hint of secrecy has added to the appeal of the place. In a world where everything is online, a hint of secrecy can entice many adventurous customers.
Nano Billiards Café is a pool hall that I also loved. The café sits off the Bronx' Grand Concourse and serves the most delicious Dominican dishes. It is the place to go when you want some locrio depollo or some bacalao served with red sauce on it.
I could not help but miss Nano Billiards any time I passed near it. I wanted to stop and enjoy the meals whenever I was passing through Arthur Avenue or checking out restaurants in the neighborhood. Sometimes I would even alight the subway earlier than I wanted to.
The last year has seen me walk into these cafes repeatedly. Even when I was on my way somewhere else, I would end up making a detour. These places are part of the DNA of their communities, and newbies don't easily make their way there.
But one of the things that we have lost with the Coronavirus pandemic is being out and about, and the opportunity to stumble upon gems like the Lhasa or the Nano Billiards Café. Such hidden gems are places that are not that well known but that you pleasantly uncover when you get to know a place a little better.
They are the rewards of taking the trouble to get to know a place better and get acquainted with the local people.
Two Hanoi House Vets Are Bringing Vietnamese Classics to the Upper West Side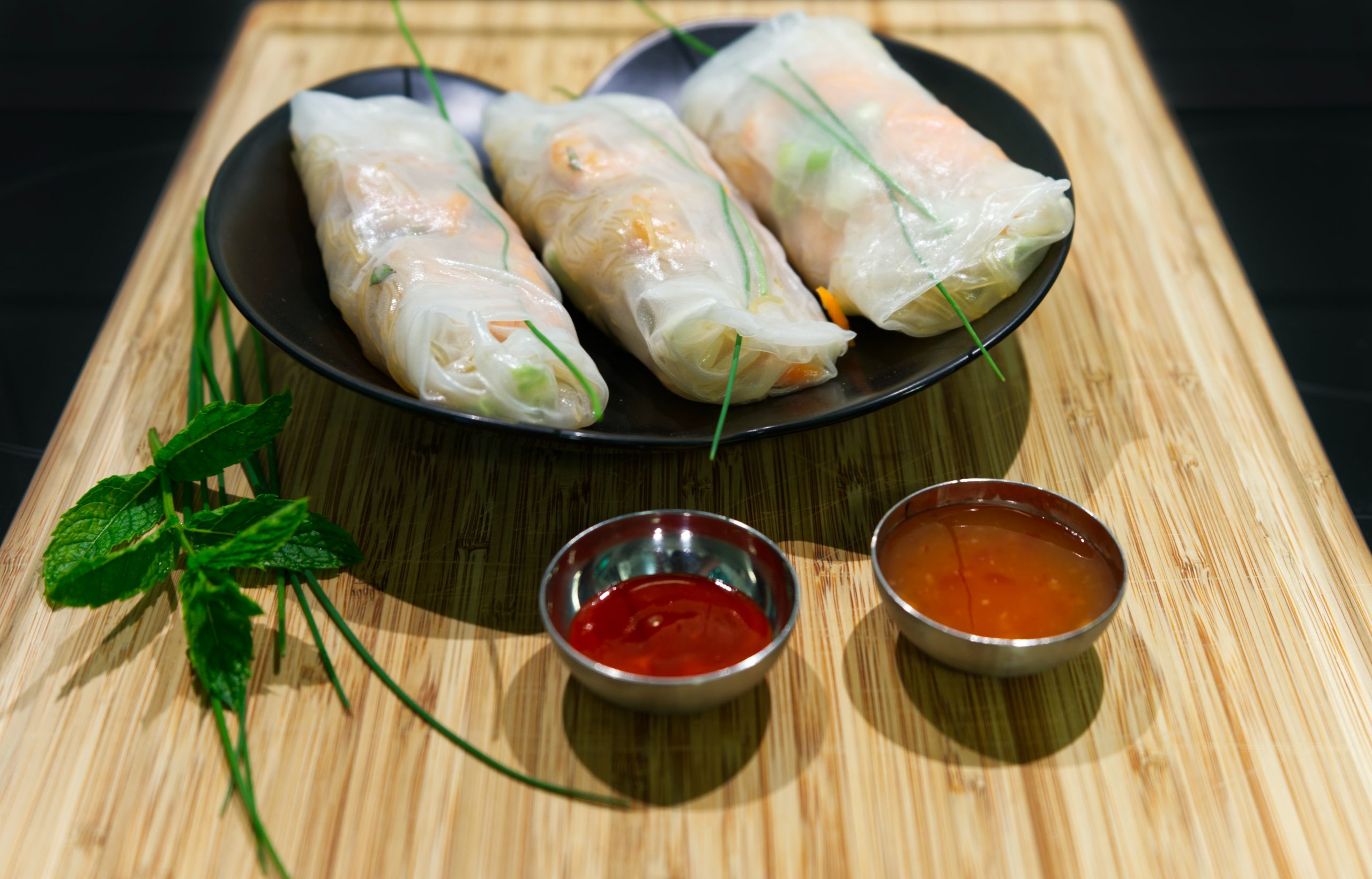 The Upper West Side is not exactly well known for Vietnamese food. Now, the Banh Vietnamese Shop House is working to change that.
Most tables at the restaurant are busy, and diners wait patiently outside to order carryout meals. The soups, fresh cha gio spring rolls, sandwiches, summer rolls, grilled beef, pho, rice and noodle dishes, and pork dishes are just what you would find at a Hanoi street banquet. Toppings include rolled rice, bánh mì, and sesame crackers.
Parking spaces can be hard to find on a busy night.
Any lover of Vietnamese cuisine will instantly recognize these classics. And people who want to familiarize themselves with Vietnamese food will do well to pay the restaurant a visit.
Owners Nhu Ton and John Nguyen first began their venture as a pop-up restaurant. But when the response from customers was too overwhelming, they realized they just had to open up a restaurant.
Banh opened its doors in mid-January, and has been busy ever since. Ton and Nguyen are not new to the restaurant business. They are the owners of Com Tam Ninh-Kieu and worked at Hanoi House in the East village.
Their specialty is a more traditional take on Vietnamese food. More like what you would find in a traditional kitchen in Vietnam.
Think pork belly delicately caramelized, rice, beef pho, and bone broth with clove and cinnamon.
Banh offers a true taste of Vietnam. Their bánh mì comes with barbecue pork – char-fired of course – or sometimes stuffed with ham wheels and pâté.
Guests should be warned that the grilled pork runs out quickly. The grilled steak sandwich is exquisite. Marinated in soy and lemongrass and sizzled in butter.
The pho dac biet is also immensely popular and runs out quickly. Even the dessert screams Vietnam: the restaurant serves Vietnamese cassava cake garnished with a scoop of yoghurt.
Typical Vietnamese fare consists of noodles, spring rolls, and bread rolls. As well as wholesome soups. Every dish comes with fresh herbs and vegetables that make Vietnamese food so healthy and delicious. You will find coriander, mint, and other herbs and spices in your meal at the Banh Vietnamese restaurant.