Ever Hear Of Boo's? Well, If You're A Foodie You Have To Find Out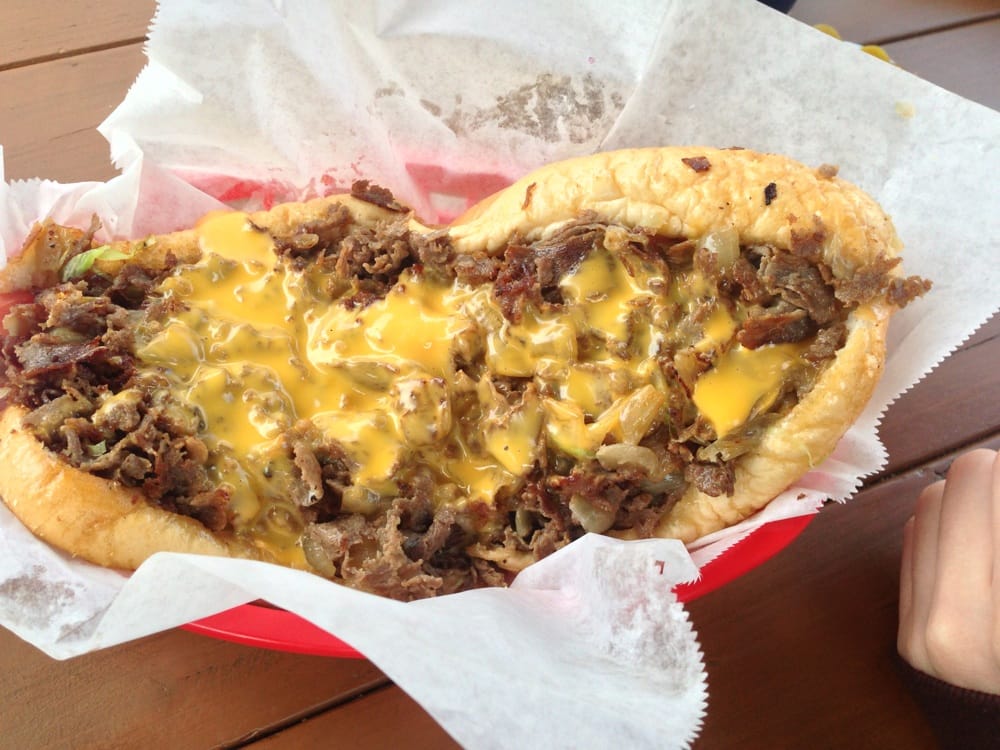 The cheesesteak has been around for almost 100 years now. It was first invented way back in 1930 in Philadelphia.
Since then, hundreds of establishments specializing in serving up cheesesteaks have opened up throughout the city. You can't take a trip to Philly and not try at least one or two of the cheesesteaks—if not five or ten of the cheesesteaks—made by one of the many restaurants in the area.
But these days, you don't have to go all the way to Philly to get a legit Philly cheesesteak anymore. Boo's, which is located in Los Angeles, is proof of this.
If you consider yourself a foodie and haven't had a chance to bite into a cheesesteak from Boo's just yet, do yourself a favor and do it soon. Here are some of the things that you'll love about Boo's and what it has to offer to those who love a good, er, make that a great cheesesteak.
The Owners of Boo's Know a Good Philly Cheesesteak When They See One
Boo's is situated more than 2,700 miles away from Philadelphia. This might lead you to believe that the owners of Boo's couldn't possibly know the first thing about authentic Philly cheesesteaks. But this couldn't be any further from the truth!
In reality, the family that started Boo's in 2011 has a long and storied history with the Philly cheesesteak. Shortly after immigrating to America in the 1970s, the patriarch of the family got his first job in the U.S. working at a cheesesteak place in—where else?—Philadelphia. From there, he teamed up with his wife to buy their very own cheesesteak place in nearby Collingswood, N.J.
The family eventually relocated to Los Angeles in the 2000s, though, and when they did, they realized that they couldn't find a good Philly cheesesteak in the area. So they decided to do when needed to be done—they opened Boo's and started slinging the same kind of cheesesteaks that they did back in Philly to people in L.A.
As a result, you don't have to worry about whether or not the cheesesteaks at Boo's are going to taste like the ones made in Philly. They do because they're made by those who know how to do it best.
They Offer Up a Large Selection of Cheesesteak Options
When you walk into Boo's for the first time to test out the Boo's food, you're obviously going to want to kick things off with a traditional Boo's Cheesesteak. It'll give you a feel for what Boo's is all about.
But that's far from the only option that you'll have when you eat at Boo's. There are also lots of other cheesesteak options for you to choose from. Some of your options will include:
Boo's Cheesesteak Hoagie
Boo's Pizza Steak
Boo's Mushroom Steak
Boo's Pepper Steak
Whether you want to keep it simple and go with a regular Boo's Cheesesteak or spice things up with one of their other cheesesteaks, you really can't go wrong.
They Offer Up a Variety of Hoagies, Too
Boo's has made a name for itself over the last decade by providing people in L.A. with some of the best cheesesteaks on the West Coast. But they've also worked hard to set people up with other things, too. This includes a variety of hoagies.
If you want something other than a cheesesteak while visiting Boo's, you can give one of their hoagies a try. You'll have a chance to order a:
Boo's Veggie Hoagie
Boo's Hot Veggie Hoagie
Boo's American Hoagie
Boo's Ham & Cheese Hoagie
Boo's Tuna Hoagie
Boo's Turkey Hoagie
Boo's Italian Hoagie
Take one of these hoagies for a test drive to see why people have started to stop by Boo's for more than cheesesteaks in recent years.
They've Opened Three Locations in the Los Angeles Area
When Boo's first opened almost ten years ago, some people were skeptical about ordering a Philly cheesesteak in L.A. But Boo's has earned a reputation for providing the tastiest cheesesteaks in town, and because of it, they've expanded quickly.
There are now three Boo's locations in the L.A. area. You can find Boo's in:
Silver Lake (4501 Fountain Ave., Los Angeles, CA 90029)
Koreatown (3377 Wilshire Blvd. #103, Los Angeles, CA 90010)
The Forum (3900 W Manchester Blvd., Inglewood, CA 90305)
They Provide People With More Than Just Great Food
If you've ever had an opportunity to order a cheesesteak in Philly, you know that it can be a little bit of an intimidating experience. But you won't have to worry about this when you visit Boo's for a cheesesteak.
Outside of providing people with the best Philly cheesesteaks around, Boo's also understands the importance of setting people up with excellent customer service. They strive to make customers feel like they're at home from the second they walk through the front door.
For this reason—and really, for all the reasons listed here—you should make Boo's one of your many destinations the next time you're in L.A. You won't be disappointed by the cheesesteak or the service that you receive when you stop by for something to eat.
Take a Trip to Boo's the Next Time You're in Los Angeles
Generally speaking, most of the "Philly cheesesteaks" that are sold outside of Philadelphia don't taste anything like the real thing. That's because they're often made by people who have never set foot in Philly and don't know the first thing about the city's cheesesteaks.
You won't have to worry about this when you order a cheesesteak from Boo's restaurant in Los Angeles. You'll get an authentic Philly cheesesteak each and every time you place an order at Boo's. You might even forget that you're in L.A. for a few seconds when you take your first bite.
Want to find out about some of the other places to grab a great Philly cheesesteak? Check out the articles on our blog for suggestions.
Two Hanoi House Vets Are Bringing Vietnamese Classics to the Upper West Side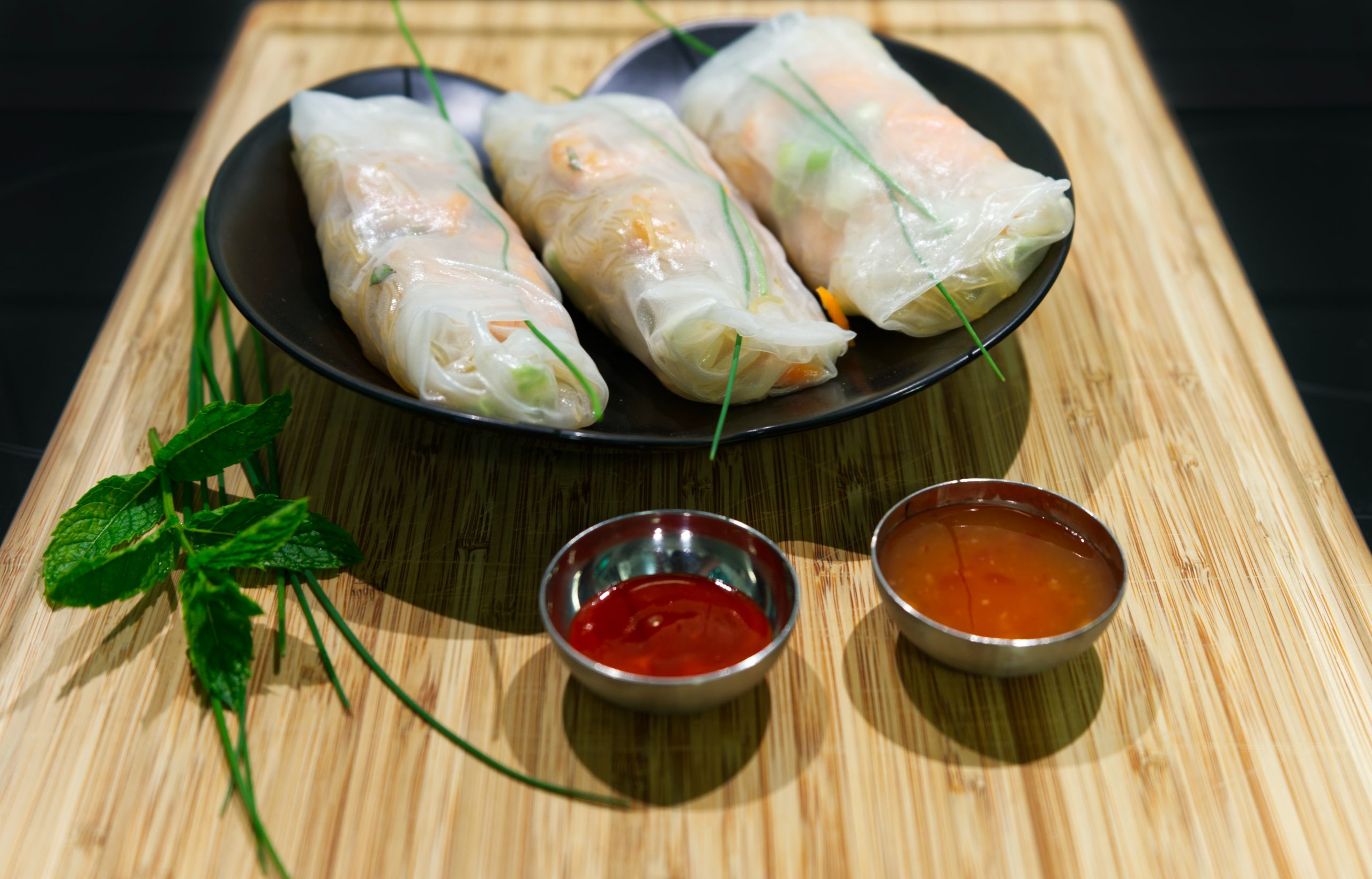 The Upper West Side is not exactly well known for Vietnamese food. Now, the Banh Vietnamese Shop House is working to change that.
Most tables at the restaurant are busy, and diners wait patiently outside to order carryout meals. The soups, fresh cha gio spring rolls, sandwiches, summer rolls, grilled beef, pho, rice and noodle dishes, and pork dishes are just what you would find at a Hanoi street banquet. Toppings include rolled rice, bánh mì, and sesame crackers.
Parking spaces can be hard to find on a busy night.
Any lover of Vietnamese cuisine will instantly recognize these classics. And people who want to familiarize themselves with Vietnamese food will do well to pay the restaurant a visit.
Owners Nhu Ton and John Nguyen first began their venture as a pop-up restaurant. But when the response from customers was too overwhelming, they realized they just had to open up a restaurant.
Banh opened its doors in mid-January, and has been busy ever since. Ton and Nguyen are not new to the restaurant business. They are the owners of Com Tam Ninh-Kieu and worked at Hanoi House in the East village.
Their specialty is a more traditional take on Vietnamese food. More like what you would find in a traditional kitchen in Vietnam.
Think pork belly delicately caramelized, rice, beef pho, and bone broth with clove and cinnamon.
Banh offers a true taste of Vietnam. Their bánh mì comes with barbecue pork – char-fired of course – or sometimes stuffed with ham wheels and pâté.
Guests should be warned that the grilled pork runs out quickly. The grilled steak sandwich is exquisite. Marinated in soy and lemongrass and sizzled in butter.
The pho dac biet is also immensely popular and runs out quickly. Even the dessert screams Vietnam: the restaurant serves Vietnamese cassava cake garnished with a scoop of yoghurt.
Typical Vietnamese fare consists of noodles, spring rolls, and bread rolls. As well as wholesome soups. Every dish comes with fresh herbs and vegetables that make Vietnamese food so healthy and delicious. You will find coriander, mint, and other herbs and spices in your meal at the Banh Vietnamese restaurant.
New York's Eisenberg Sandwich Shop is Closed Indefinitely
'NOOOOOOOOOOOOOO!!!!!!!!' wrote editor Susan Chumsky under a photo of a desolate-looking Eisenberg's Sandwich shop with a "FOR LEASE" sign displayed on its window.
One of only a few surviving old fashioned New York diners is now closed indefinitely. News articles reported that even though the space is on the market, the landlord would still prefer to see the iconic restaurant reopened.
Warren Chiu who owns Eisenberg has been unable to pay rent since the beginning of the pandemic. The restaurant was already witnessing diminished revenues even before the pandemic, and things only became worse with the onset of the pandemic.
Chiu's father established the Warwick Hotels 41 years ago. He purchased the Eisenberg Sandwich shop 5 years ago hoping to maintain the tradition of Eisenberg. Last year, he even introduced the Eisenberg menu to the Warwick hotel in San Francisco. He was clearly committed to the menu.
Even before it became official, there had been rumors of its impending closure. Now, the chances of the restaurant surviving long term are slim to none.
Long-time customers of Eisenberg are disappointed. But in a development that might turn out to be a blessing in disguise, Chiu does not have intellectual property rights over the menu. This means that one of these days someone might offer the characteristic Eisenberg tuna melt.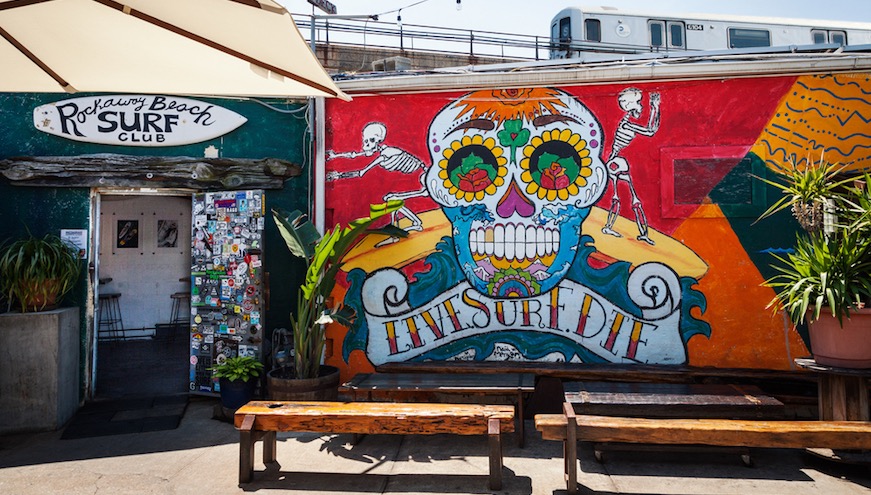 Rockaway's lease is finally up. Caracas Rockaway, Rippers and the Low Tide Bar have been operating the boardwalk concessions of the Rockaway Beach since 2011. But even after selflessly serving the community, the park department of NYC has denied their proposal for a new contract.
Let's keep in mind they have served the community through COVID19 and Hurricane Sandy. The department instead plans to award Rockaway Beach Bazaar, another group that bid for the fifteen-year contract.
The news of the bid has been received with skepticism and dismay by majority of fans of the current vendors. Aaron Broudo and Belvy Klein were the ones who submitted the Bazaar's proposal.
This year, the two were awarded the bid for McCarren Park House. They are also waiting to hear from Riis Park. The duo's offer for the Rockaway Beach is $300,000 for the first lease year. It is then expected to rise every year after that.
Members of the Rockaway Beach Club (Caracas Rockaway, Ripper and Low Tide Bar) are unsure of how the duo will bring in such an amount. As someone who has worked in Rippers before, I know the masses don't appreciate paying $5 to have a Modelo.
How much will the prices be if rent rises by 300 percent? The Low Tide Bar's general manager questions who will pay to have the Bazaar's vision come to life.
Since the call for proposals in December of 2019, the final decision has been awaited. However, it was only last month that the decision was made.
The announcement came right before Christmas. Critics viewed the timing as convenient for Parks as it limited the exposure of the news. Even so, New Yorkers began voices their disagreements once they heard.
Sarah Parachini quickly created SaveRockaway.com in support of the Rockaway Beach Club. She is both a resident of Rockaway and Chris Parachini's (Ripper's owner) wife. She urged other supporters to email the department before the public hearing. The Ripper's owner wife learned of the hearing from the Rockaway times Newspaper on Thursday.
Since it wasn't likely that many people saw the print, she decided to post on Instagram. She got popular accounts to reshare her posts which included Alison Roman, Brooklyn Grange, and Frank Prisinzane. She added that the contract was public and it was necessary that the people were heard.
The crowdsourcing tactic worked and more than a hundred callers made it to the public hearing. The committee also mentioned receiving more than a thousand emails in regards to the concession award. Support for the Rockaway club was overwhelming as many wanted them to continue operations.
For an hour, the Bazaar owners also gave their testimony. They mentioned everyone was free to make a bid as it was public. They added that bids varied bids varied between higher and lower than theirs. They defended the amount of their bid by saying they chose numbers they thought was appropriate for a lease that would last fifteen years.
While they were making their testimony, they were interrupted by a caller. This led to shouting by other callers. To avoid continued interruptions by callers, they were muted. Klein continued to mention that he was a great fan of RBC and their past work. He added they intended to retain most of the previous vendors. He made it clear they had no intentions to replace anyone. Once he finished there was another outburst from a caller mentioning they knew where he lived.
However, Bazaar's plans differ greatly with that of RBC. Both non-alcoholic and alcoholic drinks will be Bazaar's responsibility whereas before they were handled by vendors. This will leave many people without an income. Broudo defends the agreement by pointing out Rippers is well known for its fries and buggers. He argues the food concession has the potential to make tons of money during summer. If the current vendors are open to paying more rent minus alcohol sales is a question only they can answer.
Bureaucracy is inevitable when running a food business with your landlord being the Parks department. Menu prices and items have to be approved by the department. RBC's managing operator, Maribel Araujo, who is also the Caracas Arepa Bar had few sentiments to share. She mentioned that other than having to learn English after she moved to the city in 2001, she also had to learn a different language. She added that the experience with reshaping the Parks department view concerning concessions was intense.
After working together with Parks during trying times, Araujo feels disappointed that the dedication and flexibility of her team hasn't been recognized. These moments included beach closure, Hurricane Sandy, and COVID-19 pandemic. She was surprised at their attraction to the new money after their previous dedication in assisting small businesses be sustainable and survive.