History of California Pizza Kitchen

California Pizza Kitchen is a restaurant chain that originated in Beverly Hills, California in 1985 by attorneys Larry Flax and Rick Rosenfield. They are widely known for their innovative and non-traditional pizzas like BLT, Original BBQ Chicken pizza, Jamaican Jerk Chicken pizza, and Thai Chicken pizza. Aside from their not so usual pizza flavor choices, California Pizza Kitchen also serve different kinds of sandwiches, soups, salads, and desserts. They also have a widerange of menu for children ages ten and below which includes salads, pasta, chicken, and of course, pasta.
California Pizza Kitchen has about 200 locations in 32 states and 13 other countries. They have 17 California Pizza Kitchen non-traditional branches and franchise concepts which are specially designed for stadiums, universities, and airports. The company's brand also has a license to a line of crispy, gluten-free, and hand-tossed style frozen pizzas in supermarkets. But how did giant casual dining pizza chain started?
History of California Pizza Kitchen
In 1985, attorneys Larry Flax and Rick Rosenfield founded California Pizza Kitchen by collecting 200,000 dollars in savings and bank loans together with 350,000 dollars invested from friends for them to lease space on Beverly Drive in Beverly Hills, California. Their approach behind California Pizza Kitchen was simple because both Flax and Rosenfield wanted was to provide an upscale, casual, family restaurant that offers good food. Most of CPK's kitchens are out in the openso that their customers can see the cooks prepare their pizzas. They baked their pizza in wood-burning ovens that were imported all the way from Italy and they cook the pizza to 800 degrees Fahrenheit for three minutes in order for the ingredients to sear into the pizza dough. Their cooking preparation results in a tastier and healthier pizza. Their first ever menu, which featured the famous BBQ Chicken Pizza, was created by Ed LaDou a pizza chef at Wolfgang's Puck Spago restaurant. Flax and Rosenfield then decided to add soft drinks, pasta, salads, liquor, and dessert on their menu. And since then, California Pizza Kitchen became a success and the next thing they knew, CPK expanded throughout Southern California. Seven years later after their opening, CPK had about 26 branches.
In 1992, PepsiCo bought almost 67 percent of the pizza chain for nearly 100 million dollars where Flax and Rosenfield both received 17.5 million dollars each. However, the PepsiCo management wanted to gain more experience on operating casual-dining, and moderately priced restaurants that's why they finalized their deal for 97 million dollars with both Rosenfield and Flax receiving 20 million dollars each. After their agreement, PepsiCo took two seats out of four on CPK's board of directors while Flax and Rosenfield remained co-chairmen of the board of directors in which they have 50 percent voting control and direct day-to-day operations of California Pizza Kitchen. PepsiCo and California Pizza Kitchen's partnership flourished from the very beginning and by the latter part of 1993, Rosenfield and Flax were operating about 35 CPK restaurants across the United States. However, the rapid expansion of the restaurant turned out to be a disaster that's why PepsiCo's executives decided to cut corners by replacing their fresh ingredients with frozen cheese and vegetables, a change Rosenfield and Flax did not agree to that's why they decided to reverse it after.
1994 was CPK's best year because it was when they marked the opening of their 70th restaurant operating in 15 different states and in the District of Columbia. Their sales also skyrocketed to 120 million dollars which is a dramatic 60 percent increase compared to the previous year. And in 1995, California Pizza Kitchen had a total of 78 restaurants in 18 states and in the District of Columbia. They also added new food combinations and toppings to their pizza menu. They also introduced new items such as Tuscan bean soup and tequila fettuccine.
In 1997, Sherrill & Company, Rosser, and Bruckmann, all private equity firms, bought PepsiCo's two-thirds stake along with their intention of taking California Pizza Kitchen public in 2000. They also pushed the company's expansion to resume that's why they decided to hire a veteran executive named Fred Hipp to run the company. Although Rosenfield and Flax remained on the board of directors, they no longer had control of the day-to-day operations.
To this date, California Pizza Kitchen is operating in different countries such as Pakistan, Philippines, Thailand, Saudi Arabia, Australia, Hong Kong, Chile, Taiwan, Japan, Mexico, South Korea, India, Singapore, United Arab Emirates, and Malaysia.
Two Hanoi House Vets Are Bringing Vietnamese Classics to the Upper West Side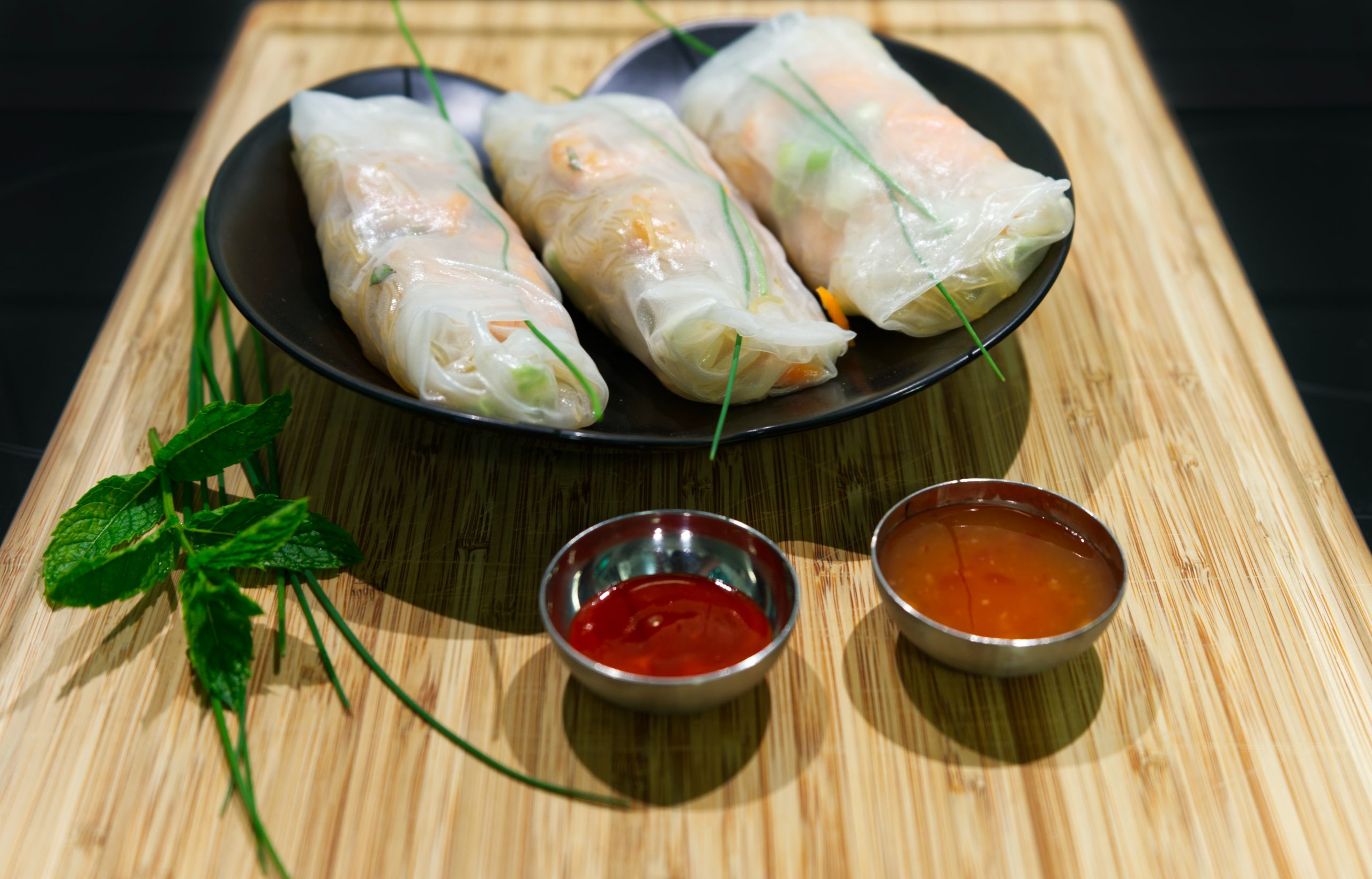 The Upper West Side is not exactly well known for Vietnamese food. Now, the Banh Vietnamese Shop House is working to change that.
Most tables at the restaurant are busy, and diners wait patiently outside to order carryout meals. The soups, fresh cha gio spring rolls, sandwiches, summer rolls, grilled beef, pho, rice and noodle dishes, and pork dishes are just what you would find at a Hanoi street banquet. Toppings include rolled rice, bánh mì, and sesame crackers.
Parking spaces can be hard to find on a busy night.
Any lover of Vietnamese cuisine will instantly recognize these classics. And people who want to familiarize themselves with Vietnamese food will do well to pay the restaurant a visit.
Owners Nhu Ton and John Nguyen first began their venture as a pop-up restaurant. But when the response from customers was too overwhelming, they realized they just had to open up a restaurant.
Banh opened its doors in mid-January, and has been busy ever since. Ton and Nguyen are not new to the restaurant business. They are the owners of Com Tam Ninh-Kieu and worked at Hanoi House in the East village.
Their specialty is a more traditional take on Vietnamese food. More like what you would find in a traditional kitchen in Vietnam.
Think pork belly delicately caramelized, rice, beef pho, and bone broth with clove and cinnamon.
Banh offers a true taste of Vietnam. Their bánh mì comes with barbecue pork – char-fired of course – or sometimes stuffed with ham wheels and pâté.
Guests should be warned that the grilled pork runs out quickly. The grilled steak sandwich is exquisite. Marinated in soy and lemongrass and sizzled in butter.
The pho dac biet is also immensely popular and runs out quickly. Even the dessert screams Vietnam: the restaurant serves Vietnamese cassava cake garnished with a scoop of yoghurt.
Typical Vietnamese fare consists of noodles, spring rolls, and bread rolls. As well as wholesome soups. Every dish comes with fresh herbs and vegetables that make Vietnamese food so healthy and delicious. You will find coriander, mint, and other herbs and spices in your meal at the Banh Vietnamese restaurant.
New York's Eisenberg Sandwich Shop is Closed Indefinitely
'NOOOOOOOOOOOOOO!!!!!!!!' wrote editor Susan Chumsky under a photo of a desolate-looking Eisenberg's Sandwich shop with a "FOR LEASE" sign displayed on its window.
One of only a few surviving old fashioned New York diners is now closed indefinitely. News articles reported that even though the space is on the market, the landlord would still prefer to see the iconic restaurant reopened.
Warren Chiu who owns Eisenberg has been unable to pay rent since the beginning of the pandemic. The restaurant was already witnessing diminished revenues even before the pandemic, and things only became worse with the onset of the pandemic.
Chiu's father established the Warwick Hotels 41 years ago. He purchased the Eisenberg Sandwich shop 5 years ago hoping to maintain the tradition of Eisenberg. Last year, he even introduced the Eisenberg menu to the Warwick hotel in San Francisco. He was clearly committed to the menu.
Even before it became official, there had been rumors of its impending closure. Now, the chances of the restaurant surviving long term are slim to none.
Long-time customers of Eisenberg are disappointed. But in a development that might turn out to be a blessing in disguise, Chiu does not have intellectual property rights over the menu. This means that one of these days someone might offer the characteristic Eisenberg tuna melt.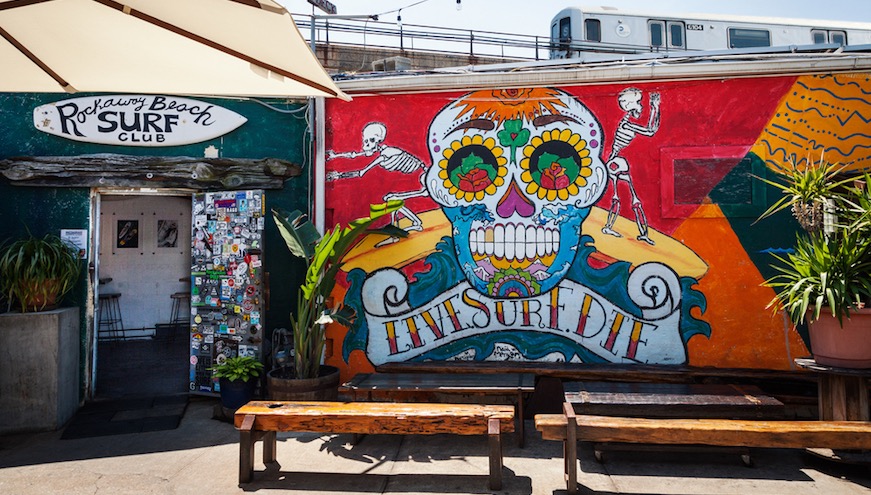 Rockaway's lease is finally up. Caracas Rockaway, Rippers and the Low Tide Bar have been operating the boardwalk concessions of the Rockaway Beach since 2011. But even after selflessly serving the community, the park department of NYC has denied their proposal for a new contract.
Let's keep in mind they have served the community through COVID19 and Hurricane Sandy. The department instead plans to award Rockaway Beach Bazaar, another group that bid for the fifteen-year contract.
The news of the bid has been received with skepticism and dismay by majority of fans of the current vendors. Aaron Broudo and Belvy Klein were the ones who submitted the Bazaar's proposal.
This year, the two were awarded the bid for McCarren Park House. They are also waiting to hear from Riis Park. The duo's offer for the Rockaway Beach is $300,000 for the first lease year. It is then expected to rise every year after that.
Members of the Rockaway Beach Club (Caracas Rockaway, Ripper and Low Tide Bar) are unsure of how the duo will bring in such an amount. As someone who has worked in Rippers before, I know the masses don't appreciate paying $5 to have a Modelo.
How much will the prices be if rent rises by 300 percent? The Low Tide Bar's general manager questions who will pay to have the Bazaar's vision come to life.
Since the call for proposals in December of 2019, the final decision has been awaited. However, it was only last month that the decision was made.
The announcement came right before Christmas. Critics viewed the timing as convenient for Parks as it limited the exposure of the news. Even so, New Yorkers began voices their disagreements once they heard.
Sarah Parachini quickly created SaveRockaway.com in support of the Rockaway Beach Club. She is both a resident of Rockaway and Chris Parachini's (Ripper's owner) wife. She urged other supporters to email the department before the public hearing. The Ripper's owner wife learned of the hearing from the Rockaway times Newspaper on Thursday.
Since it wasn't likely that many people saw the print, she decided to post on Instagram. She got popular accounts to reshare her posts which included Alison Roman, Brooklyn Grange, and Frank Prisinzane. She added that the contract was public and it was necessary that the people were heard.
The crowdsourcing tactic worked and more than a hundred callers made it to the public hearing. The committee also mentioned receiving more than a thousand emails in regards to the concession award. Support for the Rockaway club was overwhelming as many wanted them to continue operations.
For an hour, the Bazaar owners also gave their testimony. They mentioned everyone was free to make a bid as it was public. They added that bids varied bids varied between higher and lower than theirs. They defended the amount of their bid by saying they chose numbers they thought was appropriate for a lease that would last fifteen years.
While they were making their testimony, they were interrupted by a caller. This led to shouting by other callers. To avoid continued interruptions by callers, they were muted. Klein continued to mention that he was a great fan of RBC and their past work. He added they intended to retain most of the previous vendors. He made it clear they had no intentions to replace anyone. Once he finished there was another outburst from a caller mentioning they knew where he lived.
However, Bazaar's plans differ greatly with that of RBC. Both non-alcoholic and alcoholic drinks will be Bazaar's responsibility whereas before they were handled by vendors. This will leave many people without an income. Broudo defends the agreement by pointing out Rippers is well known for its fries and buggers. He argues the food concession has the potential to make tons of money during summer. If the current vendors are open to paying more rent minus alcohol sales is a question only they can answer.
Bureaucracy is inevitable when running a food business with your landlord being the Parks department. Menu prices and items have to be approved by the department. RBC's managing operator, Maribel Araujo, who is also the Caracas Arepa Bar had few sentiments to share. She mentioned that other than having to learn English after she moved to the city in 2001, she also had to learn a different language. She added that the experience with reshaping the Parks department view concerning concessions was intense.
After working together with Parks during trying times, Araujo feels disappointed that the dedication and flexibility of her team hasn't been recognized. These moments included beach closure, Hurricane Sandy, and COVID-19 pandemic. She was surprised at their attraction to the new money after their previous dedication in assisting small businesses be sustainable and survive.