5 Ways to get Busy as your Oven Preheats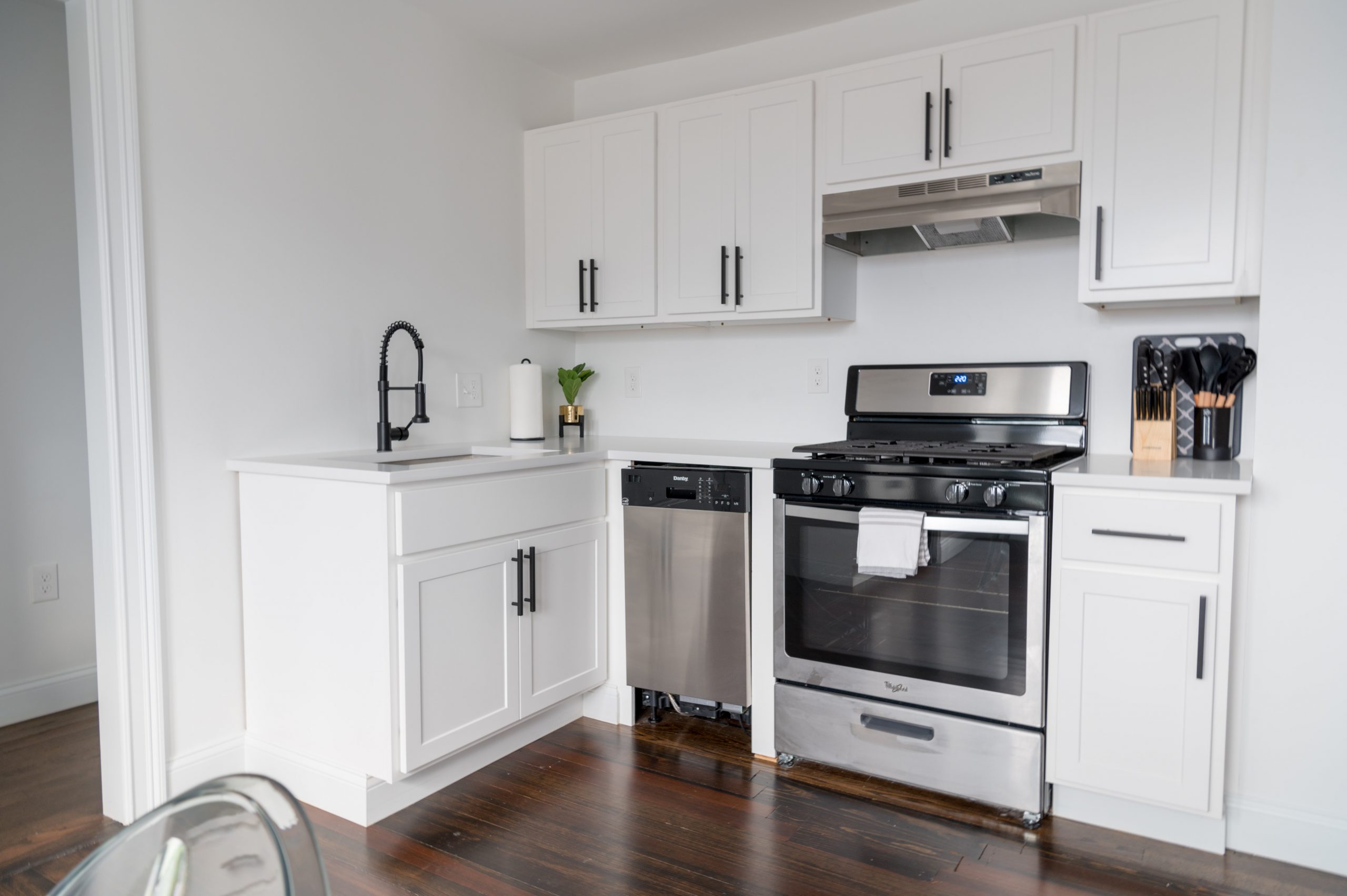 Preheating the oven before cooking a meal may seem like a waste of time but it is not something you can skip. Most recipes will recommend 375 degrees which will mean preheating your oven for around 15 minutes.
Here is why you have to heat your oven to the temperature recommended in the recipe:
When you don't preheat your oven, your food will take longer to cook and it might overcook. The food may start to lose flavor.
Overcooked meat might turn out tough and dry instead of nice and juicy when it cooks too long. Getting the temperature right from the get-go is the surest way to cook your food the way you want it.
Dust the top of the fridge and remove any smudges
You can use these precious minutes to clean your fridge. Wipe any dust on top of the fridge. Soak a sponge in hot soapy water and wring it then remove any smudges on the fridge. You can also apply a few drops of vinegar on a soft microfiber cloth. This will bring back the shiny look of your fridge again. Clean all the shelves and remove any leftovers.
Wipe down your kitchen countertops.
Clean the countertops and remove any dirty dishes. Use a sponge with textured fiber to wipe any spills from the countertops. Wipe all the small appliances like toasters and blenders that are placed on the countertops. This will produce an appealing and conducive environment when taking meals. Utilize these minutes to make your kitchen clean after cooking.
Clean the outside part of the oven
Use these minutes to clean the exterior part of the oven before it gets too hot to handle. Clean any spills as this may cause discoloration on the oven. You can glass cleaner or an improvised homemade solution of vinegar and baking soda to clean outside the glass. One can pour few drops of olive oil on a clean cloth to clean a stainless steel oven then buff it with a clean dry cloth to bring out the shiny look.
Empty the trash cans in the kitchen
Dispose of all the waste in the trash cans during this time. This will create efficiency in the kitchen because there will be no awful smell.
Wash dishes and wipe out the sink
Utilize these minutes to clean the dishes. If you are the person who tends to pile up dishes in the sink this is the perfect time to clean. After washing the dishes clean the sink to remove any food scraps which may cause clogging. Use an all-purpose cleaner to clean the faucet to keep away any bacteria.
Wrapping up
In conclusion, without a doubt, preheating the oven before baking comes out with many benefits. From this article, you can clearly see some of the tasks you can do in the kitchen during the preheating period. Everyone needs to know these secrets to make the preheating period more effective and useful.
French Grannies let us in on their best Cleaning Secrets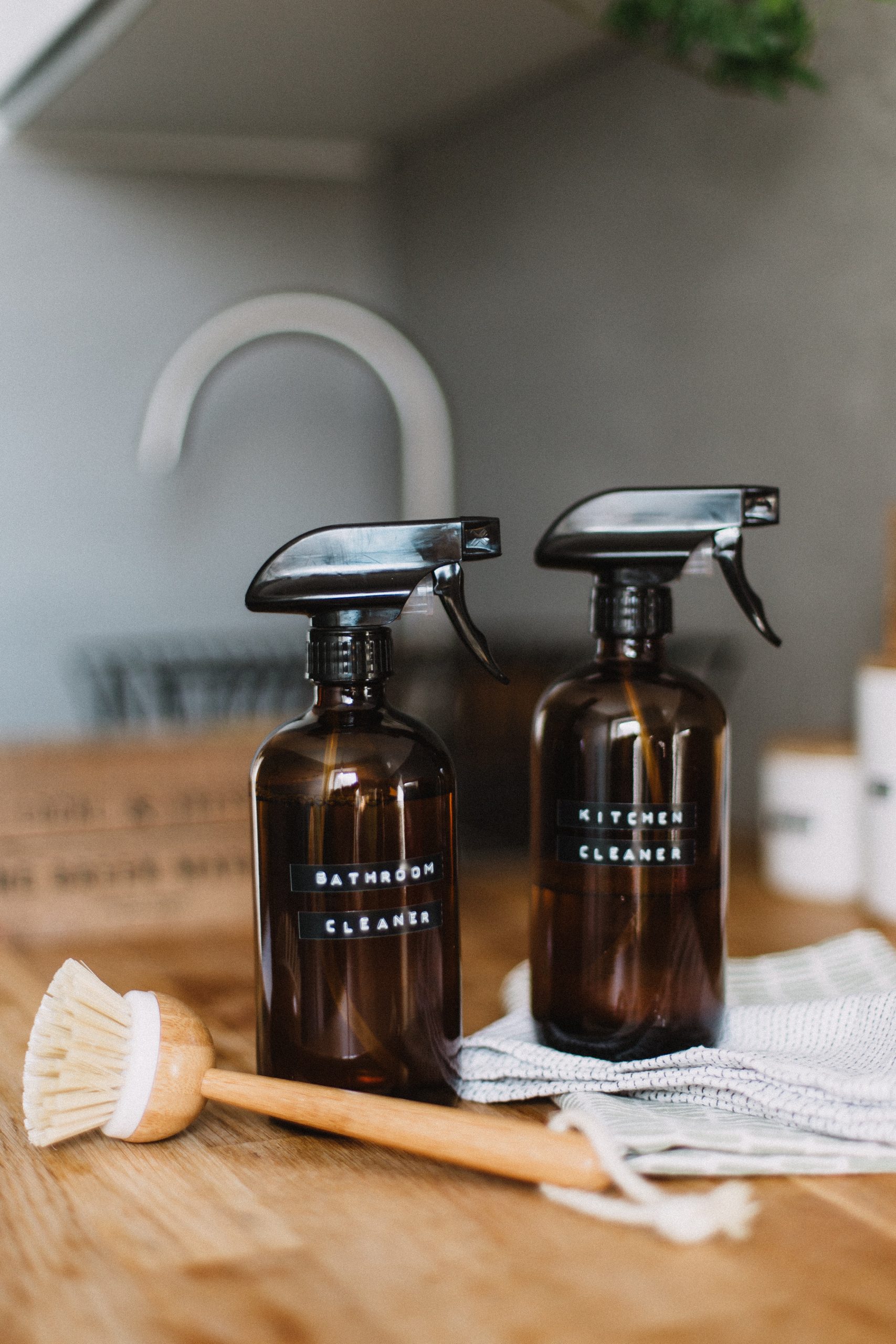 French cooking and fashion inspires millions across the world. The French have a way of bringing style to everyday activities. I wondered if maybe we learn something from the French about things like sweeping floors and scrubbing sinks.
So I turned to French grandmothers for cleaning trips have worked to give them clean and fresh homes. And I was not disappointed. Here are 10 of the best cleaning tips. As shared by French grandmothers.
Delegate
French grandmothers often have a femme de ménage. They delegate at least some of their cleaning work to a domestic help. Most people cannot afford maids. But you can identify your most unpleasant or tedious tasks and delegate them. Hire someone at least once a year to do some spring cleaning. Work is a lot easier when you get the whole family to chip in with the cleaning.
Use Black Soap to make a Floor Cleaner
Black soap is a natural cleaning product which is also biodegradable. Made using olive oil, black soap works for everything, and it is no surprise that French grandmothers love it on floors. Black soap is too strong and needs to be diluted first before you can use it for cleaning. You can also use black soap for refreshing leather, cleaning paint brushes, doing laundry, and spraying garden plants to get rid of aphids.
Use Lemon Juice to make an Old White Shirt Brighter
Make your lemon juice solution using juice from three lemons mixed into a liter of cold water. Submerge an old white shirt that may be dull or graying inside the mixture to brighten it. Soak it for a few hours before rinsing the shirt and washing it the usual way. It will come out brighter.
Clean Windows with Cut Onions
A French food blogger leaned into her Normandy mamie network for this one. When your windows are really dirty and you want them squeaky clean, scrub the outside of your windows with half an onion before you apply your window cleaner or a weak ammonia solution. The onion helps to take out the tough grime when your windows are really dirty. Use this trick after a long winter to give you the best windows.
Use Salt and Aluminum Foil to Polish Metal
To give your silverware and copper dishes a strong clean and shine, mix boiling water, salt and aluminum foil. Stir the mixture inside the water for around ten minutes with the silverware insider. Remove the silverware and rinse it then dry with a cloth. This treatment will turn dull and grey silverware clean and shiny. The results are magical.
Remove Wine Stains with Salt
If your tablecloth is 'ruined' with wine stains after a dinner party, do not worry. Simply rub the stain with coarse salt soon after it has been stained. The coarse salt lifts out the color of the wine and keeps it from setting. Wash immediately for best results.
Use Spinach Water to improve Fading Dark Colored Clothes
If your black jeans are starting to look less black and greyer, the solution could be right in your kitchen. Soak the garment in spinach water to enhance its color before you wash it. The spinach water should not have any seasoning, oil, or butter inside it. If you have no spinach water, try black tea or coffee.
Use an Old Sweater to Shine Floors
An old woolen sweater and some beeswax is all you need to give your wooden furniture and floors some conditioning and make them smooth and glossy. Woolen sweaters are perfect for the job. The gentle material is also absorbent enough to remove stains from wood.
Use Vinegar for Kitchen Odors
I had to try this tip on my own mildew infested sink to see if it really worked. I was amazed to find that the smell disappeared after a few days. Keep a small bowl of vinegar at any kitchen spot that is plagued by bad odors. It works.
Use Coffee Grounds to make Smelly Hands Fresh and Clean
Once you are finished with your chores, you want your hands to look and smell fabulous. You do not want to leave the kitchen smelling of garlic or fish. Grab some used coffee ground and some soap and clean your hands with them. The soap will make your hands clean and the coffee grounds will absorb any nasty smells.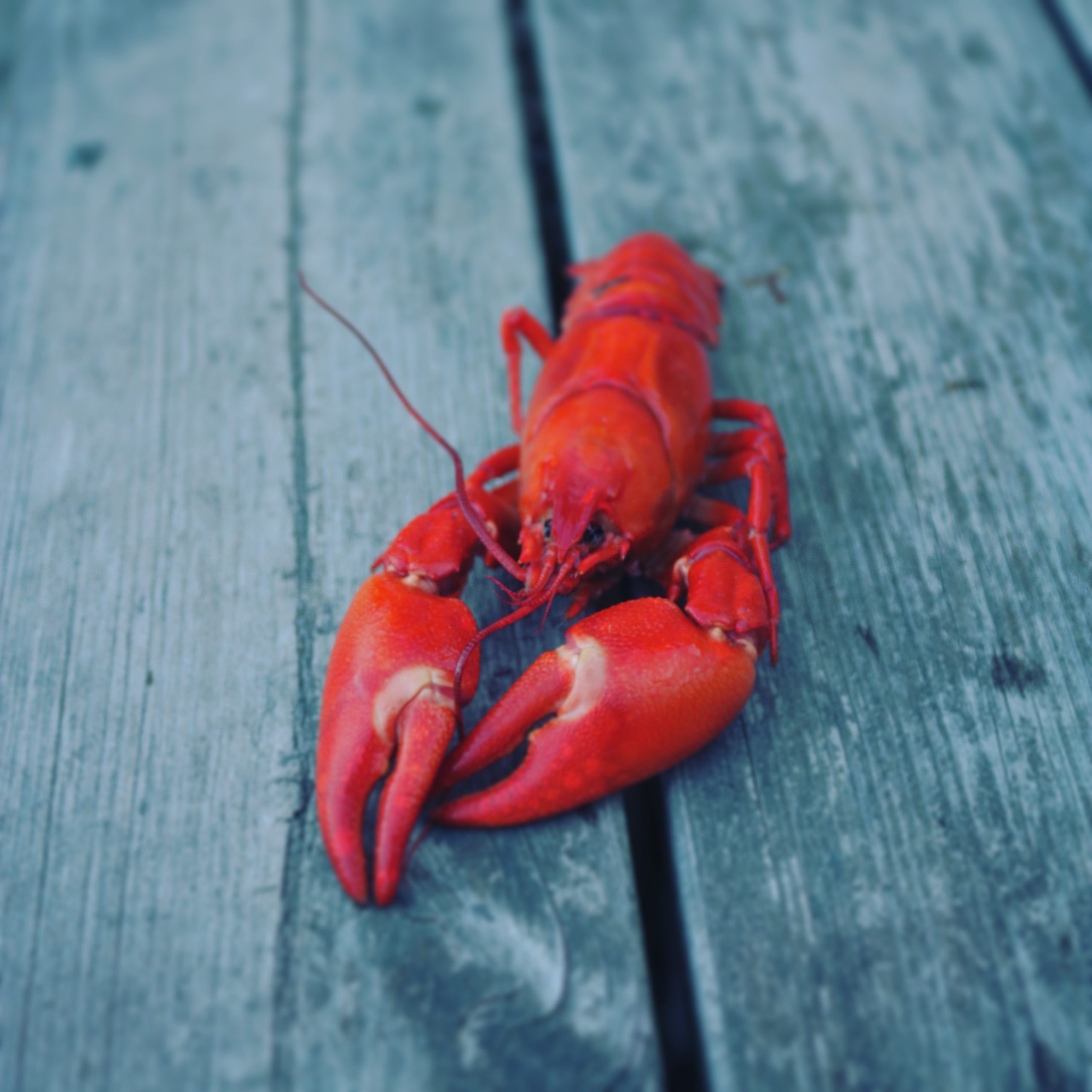 Lobster is huge this spring. We are into everything about lobster. We are looking at recipes, cracking equipment, napkins, and plates. So to indulge our near fanatical love for lobster, we decided to delve deep into everything lobster.
Here is everything you need to do for a lobster-full season:
The Equipment
There is nothing worse than cracking a lobster with a rock and scattering the shell all over the kitchen. It is disrespectful. You want to have a pick to pry tasty meat from the lobster legs. Curved seafood scissors will help you to remove the meat in one piece because of its curved blades.
Here is where you can find the best equipment for your lobster dinner.
The Tableware
Lobsters are not exactly simple dining fare. Lobster meat is a treat. When you are having a lobster dinner, you are allowed to go all out and invest in a lobster platter, special dinner plates, and even these lovely appetizer plates. This is a set of simple yet refined tableware that is just right for lobster.
The Lobster Dinner Preparation and Dining
Once you have your lobster pot, your well-chosen lobster, some melted butter, and lemon, it is time to get to cooking and eating.
It takes some courage to do this. You have to choose a nice and meaty one. You could give the lobster a few minutes in the freezer before putting it to a boil. But don't get to 10 minutes because after that the meat will be frozen. Or you could use a sharp knife to stupefy it before cooking. Boiling a lobster is not that hard once you get used to it.
Learn the proper way to boil it, halve it, carve it, crack it, serve it, and eat it. With some tips and practice, you will be able to properly fold its claws down and remove the whole tail at once.
The Cooking Instructions
If you are nervous about preparing your first lobster, you don't have to be. We have a range of fool-proof recipes to choose from. Everything is covered – the rolls, salad, chowder, sliders, paella, and risotto. You can go for the recipe that seems best and which features the ingredients you prefer.Lobster does not have to be boiled. Grilled lobster is oh so yummy. You can start planning your ideal lobster dinner with your favorite wine.
Rodney Scott the Fire Pit Expert on why Backyard BBQs are about more than just Food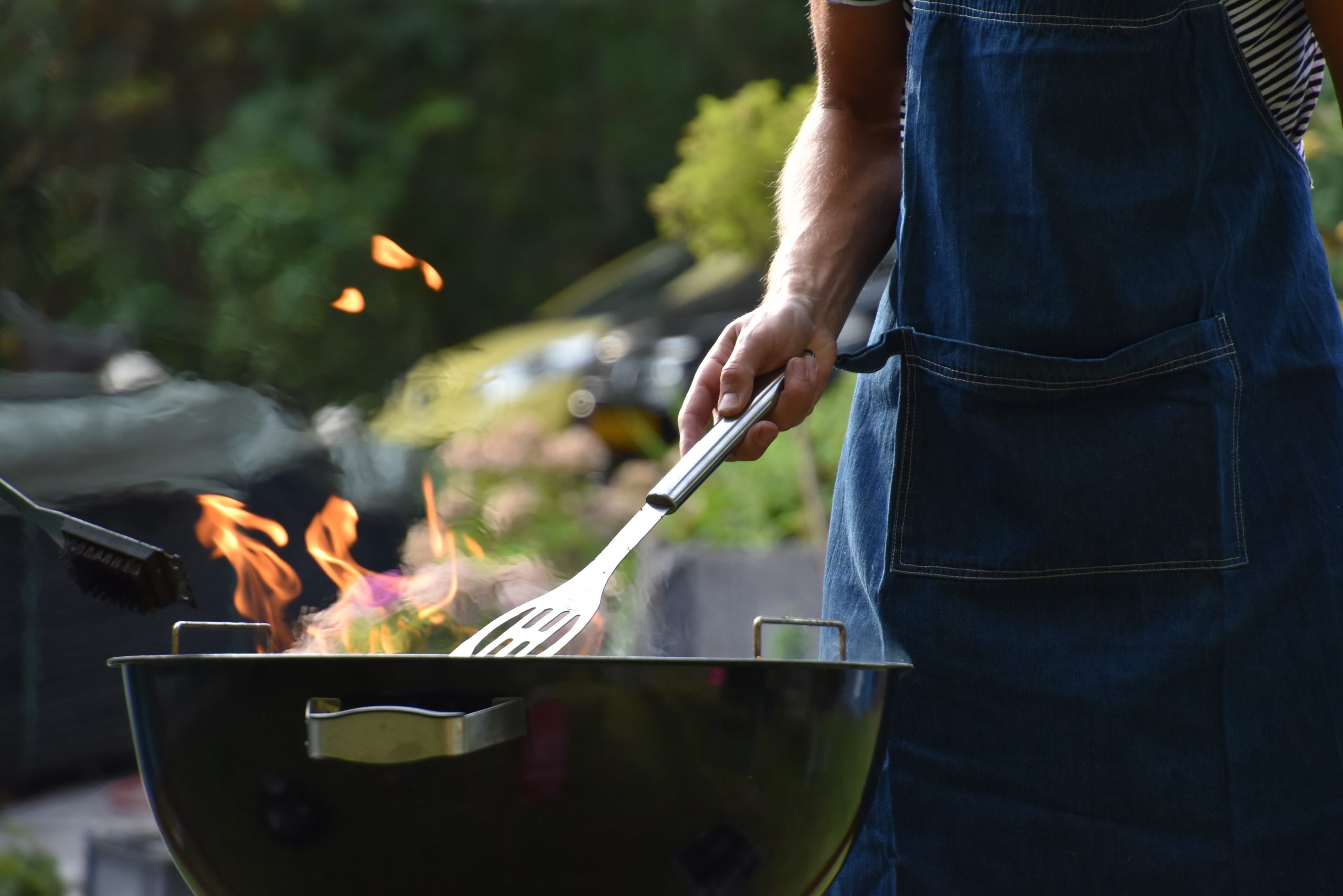 If you happen to pass by Rodney Scott's BBQ in Charleston in the mornings, you will be treated to the exciting aroma of a whole hog slow cooking in their in-house smokehouse. The hog starts cooking at sunrise.
Scott's mark of quality is their penchant for giving each pig at least 12 cooking hours in the smokehouse. They pull off the pork as it cooks ensuring a perpetual supply of freshly cooked barbecue pork to dinner time.
Their signature barbecue has been so successful that Scott now has a second restaurant and a third on the way. In addition to the Charleston one, he has outlets in Birmingham and an Atlanta outlet coming up.
Scott has already appeared on the Parts Unknown show by Anthony Bourdain as well as Chef's table. He has also won the 2018 James Beard Award for being the Best Chef Southeast.
Now Rodney Scott is taking up a new challenge. He is creating a cookbook to share what he knows about barbecuing: Rodney Scott's World of BBQ: Recipes & Perspectives from the Legendary Pitmaster.
Scott has been cooking whole hogs since he was only 11 years old. His family had a smokehouse at their Hemmingway, South Carolina hometown. So, he is perfectly comfortable cooking pigs.
Creating a cookbook has been a whole new experience for the barbecue expert. "It's a whole new learning curve," said Scott. He must translate his restaurant recipes to suit family-sized meals. His average reader probably will not be looking to make an 18-gallon batch of Rodney's pepper-flecked vinegar-based Rod sauce. The barbecue whisperer will have to put together simple directions and recipes that are easier for people to replicate at home.
The cookbook contains many of Scott's most famous recipes – all adapted for home cooking. He has adapted his recipe for roasting the whole hog by modifying it to fit backyards and substituting his smokehouse for some chicken wire, a steel drum, and cinder blocks. Perhaps the only thing you won't recreate from the recipe is the warm atmosphere at Rodney Scott's barbecue.
"Hospitality is the first flavor that goes into your meal or your event, so of course you want to make it good," Scott opines. "I believe you have to give people an experience as well as a tasteful dish."
A classmate of Scott from Hemmingway in South Carolina once told him that it was his personality that made his food great. Scott brings warmth and a confident attitude that has made his restaurants popular in a region that has plenty of barbecue restaurants.
Rodney Scott shares some excellent tips for anyone who wants to throw a successful home barbecue party:
Invite a whole Bunch of People
When you roast a whole hog, you can be sure that the aroma will reach your neighbors' noses. The best thing about a whole hog is that it is big enough to feed a mob. Deliver an invite to all your neighbors. It is better to have people at your barbecue than in their houses, hot and bothered by the sounds and smells emanating from your home. That way you are part of their day and not a disruption.
Create an Ambiance
One of the things that make Rodney Scott's barbecue so special is the unique ambiance that makes guests feel like they are in a whole different place. Scott does that with a disco ball. "I saw a disco ball for the first time at a nightclub in 1985 and I was just mesmerized," says Scott. "Now I put one in all my restaurants. It's a little thing, but it creates a moment, it indicates that you are stepping into a different place for a little bit."
You may decide to introduce color with a floral arrangement, an impressive appetizer, or a unique centerpiece. Choose something that creates a different energy.
Be the Life of the Party
Rodney Scott has learned many lessons about being a good host while running a barbecue restaurant. One of the most important lessons he has learned is that people came to see the host just as much as they came to eat the food.
For this reason, he no longer spends hours scooping hot coals to keep his slow-roasting pork going. You are more likely to find him out front. He greets guests and welcomes diners.
When you are hosting a barbecue, you want to avoid toiling behind the scenes leaving your guests neglected. Set everything out in advance. Once people start showing up, you should be available to greet them and direct them to the bathroom.
Talk about your Food
People love to talk about food. Don't be shy about going into detail about what you made, why you chose the dishes you chose, how you prepared the food, and how the cooking went.
This would be a good opportunity to whip out your cookbook or tell your story. If you tried a recipe for the first time, share your experience and as for their opinion.
This will not only spark conversations but also help expose people to different techniques of cooking.