Make Lemon Juice with No Knife and No Mess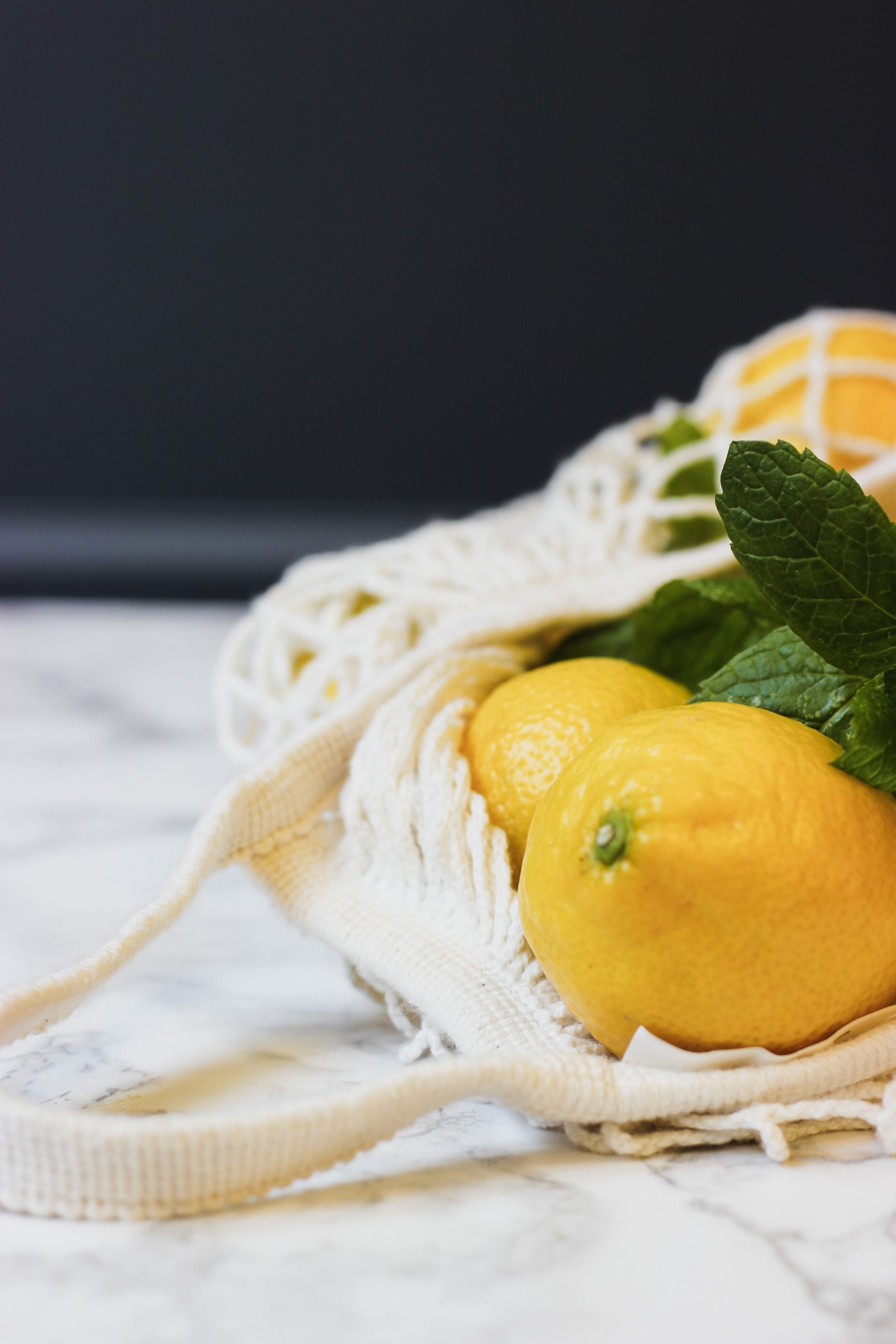 Making lemon juice is a messy affair. You have to cut the lemon in half and squeeze out the juice. Then you have to deal with what is left of the lemon and the seeds that inevitably end up in the juice.
If you could add some lemon juice to your food or water without having to go through all that, you would probably jump at the chance. At least I know I would.
So you can imagine my excitement when I came across this simple but clever trick for juicing lemons. I saw idea on TikTok, naturally.
I had already come across this video before but didn't pay much attention to it. The kitchen hack found its way on to my newsfeed for a second time, and I was not about to let it slide without trying it. So here is how things went:
My No Mess Lemon Juice from TikTok
The first step is to prepare your lemon by softening it and making the membranes more pliable. This makes the process of extracting juice easier. Roll the lemon until it is soft enough.
For the next step, you will need a skewer. Prick your lemon with the sharp side of the wooden skewer and push it two inches in.
The final step is to remove the skewer and squeeze out the juice.
It is that simple. You will be left with no mess and no seeds – just juice.
My first Attempt at No Mess Lemon Juice
I spent half a minute at my kitchen counter rolling the lemon. My palms pressed down decisively on the fruit. I couldn't wait for step two.
I took out a wooden skewer and stuck the sharp side into the lemon to make a small hole. Pulling out the wood skewer, I held the lemon over my water and squeezed it in my hand.
If you are still here, you should be happy to hear that the experiment was a complete success.
This trick worked so well for me because it gave me lemon juice and I didn't have to deal with the pesky seeds which I hate.
This method is so much better for me than slicing a lemon to squeeze the juice because it is less messy. After only a couple of squeezes, my water tasted just right. I was happy I had tried out the new trick.
The other thing that is so cool about this method of making lemon juice is that I could squeeze some of the juice and still keep the lemon so that I can squeeze it again later if there is still some juice left.
I concluded that this method is ideal for a situation where you need only a touch of lemon juice. It is quick and easy especially because you don't have to do as much cleaning up after. Use it when you have company for an interesting party trick.
Nonstick Cookware: How you Use it, Store it, and Care for it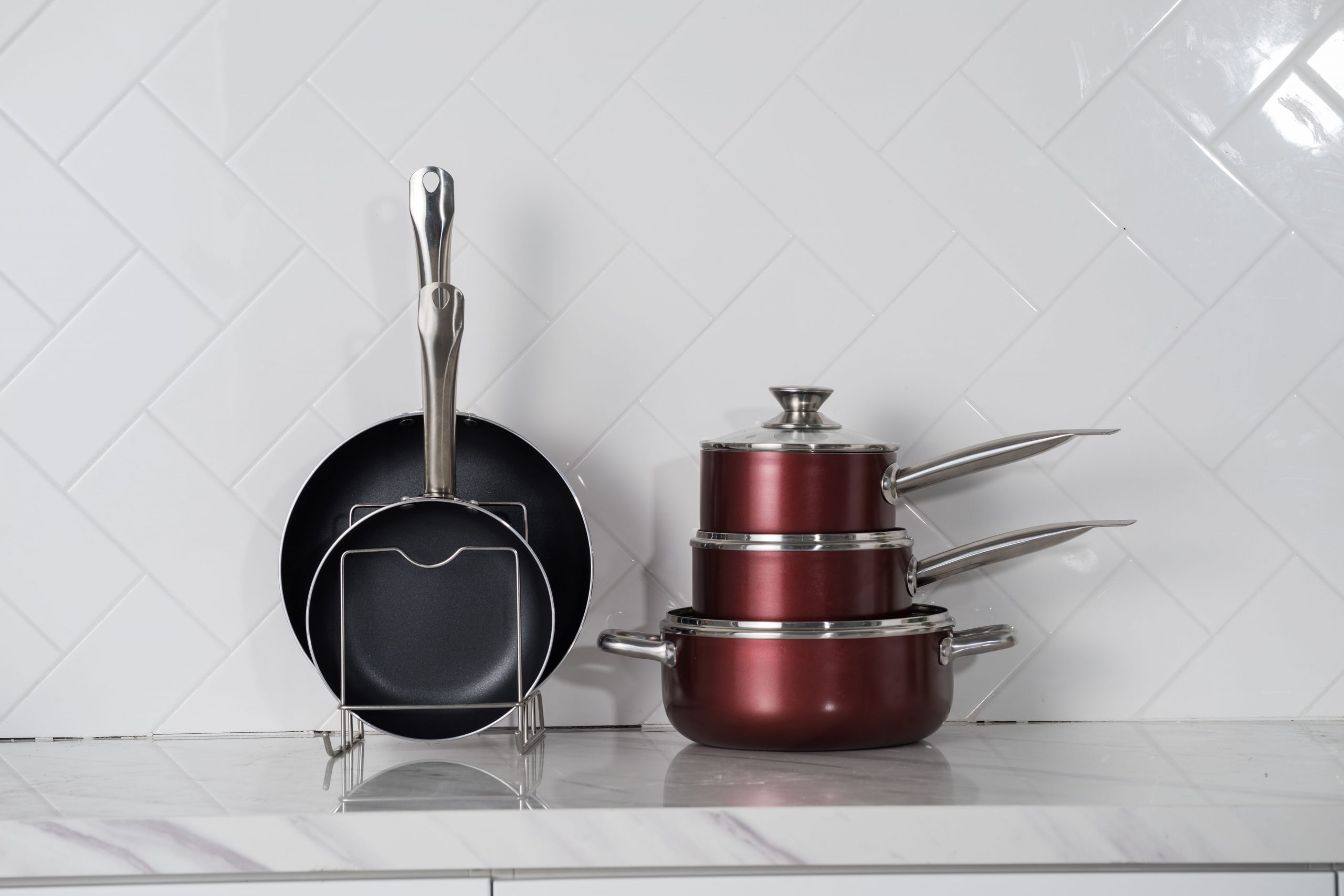 There are some dishes that call for nonstick pots and pans. Omelets, pancakes, and even fish are all easier to cook on nonstick pans.
We have already covered how ceramic nonstick cookware works differently from traditional nonstick cookware.
Because nonstick cookware is so handy, you might find yourself using it every day. This is why it is so important to understand the differences between them, and how to use each.
Nonstick cookware can be carbon steel, standard PTFE-coated, or ceramic. In time, cast-iron pans functions much the same way as nonstick pans, but they are not necessarily the best for searing tender fish.
Using Nonstick Cookware
The first step to using Nonstick Cookware properly is to consider your cooking methods. Some people need something dish washer safe that is easy to maintain and will serve you for a long time to come.
Some people need a pan that is just as home in the broiler as on the stovetop. Not many nonstick pans can do this, by the way.
Standard nonstick pans no longer come with harmful PFOAs. They now use synthetic PTFE nonstick coating instead. Ceramic nonstick pans have a nonstick coating made from a derivative of sand. Carbon steel has no chemical coating. It builds up its nonstick patina in the course of time. This is why it needs seasoning.
Carbon steel is good for people who like high heat. Carbon steel works well with a large flame on a stove top, as well as a broiler.
Ceramic as well as traditional nonstick pans don't do well with extremely high heat. It tends to ruin pans with time.
Nonstick pans are perfect for eggs, delicate sauces, as well as fish.
Standard nonstick pans get hot at a slower pace than ceramic nonstick pans, but the ceramic-lined pans stay hot for longer. Both types of nonstick should not be used with metal utensils or oil sprays.
Choose a nonstick pan with an oven-safe handle. The handle determines whether the pan can go in the oven safely. Ceramic-lined nonstick pans work safely with higher heat but standard nonstick pans have a higher nonstick ability than ceramic. So there is a tradeoff. As always, you get better service out of your pans when you care for them well.
Traditional nonstick pans are better for people who like to use medium to low heat and prefer that food never sticks to the pan.
Ceramic nonstick pans are perfect for people who like to work with a wider range of cooking temperatures, (low to high), and prefer working with a derivative of sand for a pan lining.
Carbon steel pans are excellent for cooks who want to be able to move their cookware nimbly between their ovens and stovetops.
Maintaining your Nonstick Cookware
Using your dishwasher to clean your nonstick pan is a lot easier and more convenient. We understand why you want to do that. But washing it by hand will make it last longer. Also, carbon steel pans should never go into a dishwasher at all.
Never add cold water to a hot pan. This will warp the pan.
Use soap and water to clean each pan after use.
Cook with low to moderate heat. Only carbon steel works well with high heat. High heat causes ceramic-lined nonstick pans to carbonize.
Use a melamine sponge to scrub gently with warm water. This should be enough to clean your nonstick pan.
Consider working with a soft-bristle brush specially made for nonstick pans to clean.
Under no circumstances should you clean a nonstick pan with steel wool.
A well maintained carbon steel pan should last you a lifetime as long as you season it. Old-fashioned and ceramic nonstick pans need replacements after five years. Replace your traditional nonstick pan immediately after a scratch.
Buy silicone spatula and wooden spoon to use with your nonstick pans. Never use metal utensils with nonstick pans.
Storing Nonstick Cookware
Put your pans away only after cleaning and drying them. Do not store rougher items – like metal utensils – between nonstick cookware. The metal utensils may leave scratches or scuffs on your nonstick pans.
Invest in a pegboard, hooks, open shelves, or pan organizers. Cloth napkins or pan protectors in between the pans will help to protect the precious nonstick coating on your cookware from damage.
Your cabinets and kitchen drawers should be fitted with an organizer for the lids of your pans and pots.
Boiled Eggs without Water or a Pot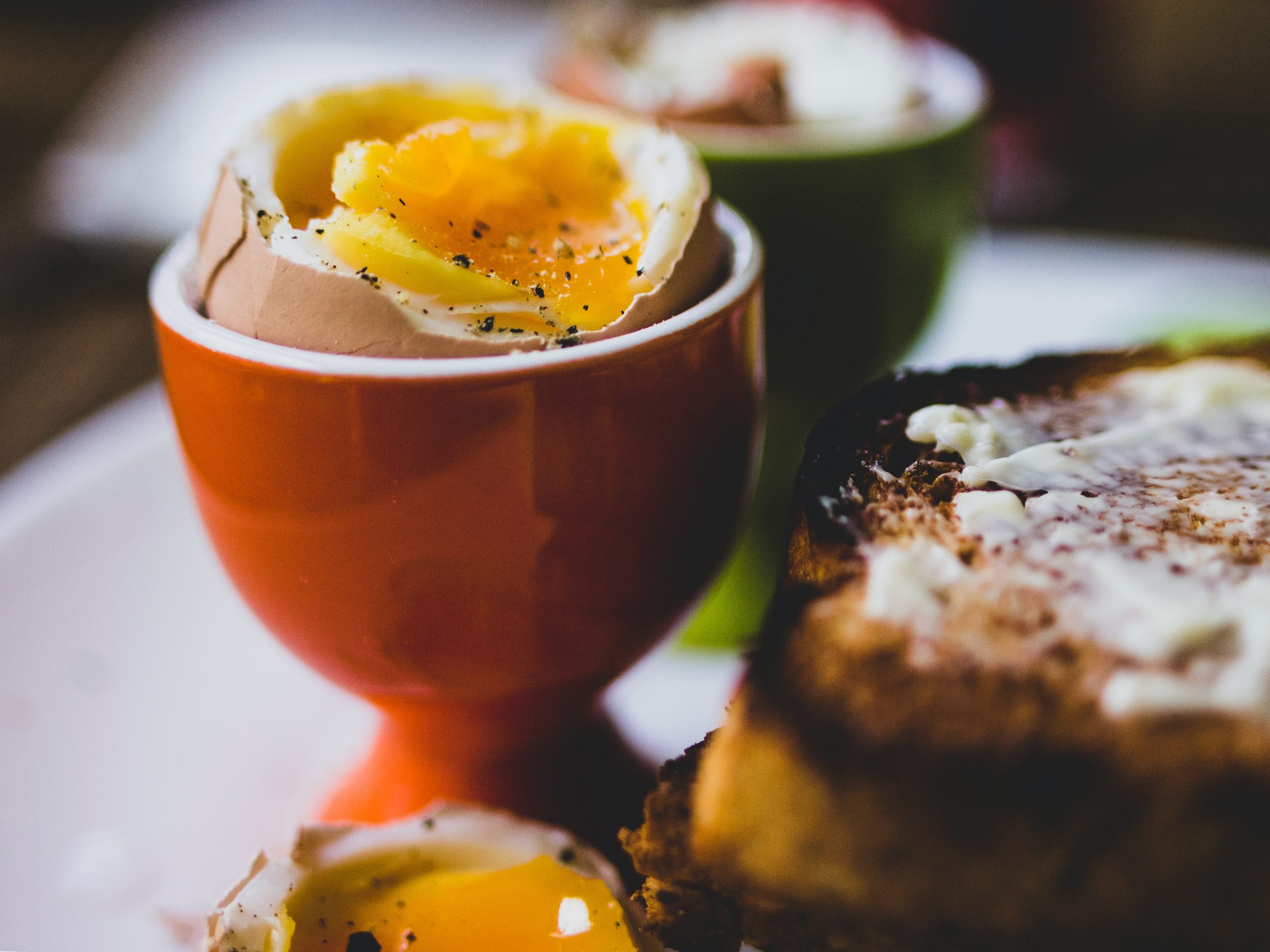 Most people prepare hard-boiled eggs using hot water. It is the standard way to make them. But it is not the only way to make hard-boiled eggs.
Not too many people know that you can cook hard-boiled eggs with no water and no pot. That's right. You can enjoy hard-boiled eggs prepared using hot air.
If it sounds too good to be true, the best way to prove it is to see for yourself by turning to your oven. Your oven is all you need to give you perfect hard-boiled eggs for your egg salad, Easter eggs, egg curry, or deviled eggs. Your oven will do an amazing job.
Read on to find out just how to do it.
Get your Temperature Right
Setting the oven temperature is the first step to preparing hard boiled eggs in the oven. Set your temperature to 325°F and your eggs will cook perfectly with their shells on.
The next question on your mind probably has to do with how long you should cook the eggs. We are going to break down just how long to time the oven depending on how well you want your eggs to cook:
If you want your eggs to come out somewhat runny, you want to cook them for 20-24 minutes. The whites will be set, but the york will be just turning to a jam like consistency.
If you want your yolk to come out firm but still not solid, you want to set your oven for 25-27 minutes. The york will have acquired a nice dark golden yellow. It is easy to spread but can almost start to crumble.
If you want your egg to come out nice and firm, you want to cook them for 28-30 minutes. The eggs will come out firm enough to make a good egg salad or deviled egg salad.
Some ovens are not correctly calibrated. So if you find that your oven boiled eggs don't come out as promised, that is probably the reason why. Or it may be that your eggs are cooler than normal or really fresh.
If it happens to you, you can adjust the temperature accordingly and use the timings specified. You will soon have it properly mastered down to a T.
Cooking the Eggs
You could simply place the eggs on your oven rack, but you could also do it in a better way. A muffin pan is even better than a normal oven rack. A typical muffin pan can accommodate a dozen eggs because it has a dozen cups.
Laying out the eggs on a muffin pan allows you to put the eggs in and out easily, because they cannot roll off in any direction.
In the absence of a muffin pan, you can still work with any pan that is safe to use in the oven.
Why do the Eggs Come out with Brown Spots
Oven-baked eggs often come out with brown spots on their shell exterior. When you wash the eggs, the spots may rinse off. But sometimes they don't rinse off. Sometimes the brown spots show on the egg whites.
This usually happens at the spot where the egg shell touched the hot metal. Paper muffin liners on your muffin pan can prevent these brown spots from occurring by forming a barrier between the egg and the hot metal.
The eggs with brown spots are just as good to eat as those without. They are mere blemishes.
Giving the Eggs a Cooling Off in an Ice Bath
When your eggs are ready, cool them quickly with an ice water bath. An ice water bath not only cools the eggs, but it stops them from cooking any further and preserves the texture of the eggs as it is.
One added benefit of the ice water bath is that it makes it a lot easier to peel the eggs. A large water bowl with at least a dozen ice cubes inside the water works best for cooling the eggs. Transfer the eggs to the ice bath immediately and allow them to rest for 10 minutes. You can now peel the eggs.
Four Easter Basket Ideas for Adults
An Easter treat basket is a great idea for yourself, your SO, sibling, or a friend who is too old for an Easter egg hunt but still in for an Easter treat.
An adult Easter basket is a lot better than the potentially traumatizing alternative of a surprise guest in a bunny costume.
When you are putting together any gift basket, you have to work with a theme in mind. For an adult, you want to play around with Easter-appropriate ideas like fancy candy, or nostalgia. Focus on home accessories, or maybe combine an assortment of condiments. The adult will be just as excited to receive the Easter basket as any child on Easter.
Fancy Candy
Peeps and Crème Eggs are nice, but sweet treats and elegant chocolates are a more adult treat.  Daily Dose Chocolate Pack has four different flavors of chocolate. Each bite-sized bar is manufactured using unroasted cocoa beans. 
Some sour gummies provide balance to the sweet tasting treat. Danish liquorice is a more daring take on it.
A Basket of Nostalgia
This Easter basket contains an egg coloring kit as well as a grass growing set that both adults and children will enjoy.
It is an eco-friendly gift, with non-toxic dyes in pastel colors; derived from plants. Painting is a fun activity for all ages and an Easter favorite.
The set contains a mason jar indoor herb garden that will make a welcome addition to any home, even a tiny apartment where it will add a touch of spring. You can grow zinnias, chamomile, or pansies in the mason jar. The only missing ingredients are water and sunshine. Everything else is inbuilt. Some chocolate from Peter Rabbit will make an excellent final touch.
Tabletop Accessories
Some people mark Easter with a celebratory Easter meal. If you are planning an Easter gift for such a person, they might already have a recipe in mind. So you probably want to gift them some decorative items to adorn their Easter table.
Neutral colored cotton napkins or seer sucker napkins are fantastic. Whether you go for neutral colors or green and yellow associated with Easter, you want to go for high quality, soft texture.
Consider some ceramic egg cups, spicy Bloody Mary salt jars or some coffee to go with the meal.
Condiments
Some people just love condiments: sauces, dips, jams, butters, and more. If you are trying to gift someone who loves condiments, you want to invest in a combination of condiments including things like salted honey, batch of mustards, ACVs, or spicy maple syrup.
A range of flavors will delight someone who loves to enjoy different flavors.