Rodney Scott the Fire Pit Expert on why Backyard BBQs are about more than just Food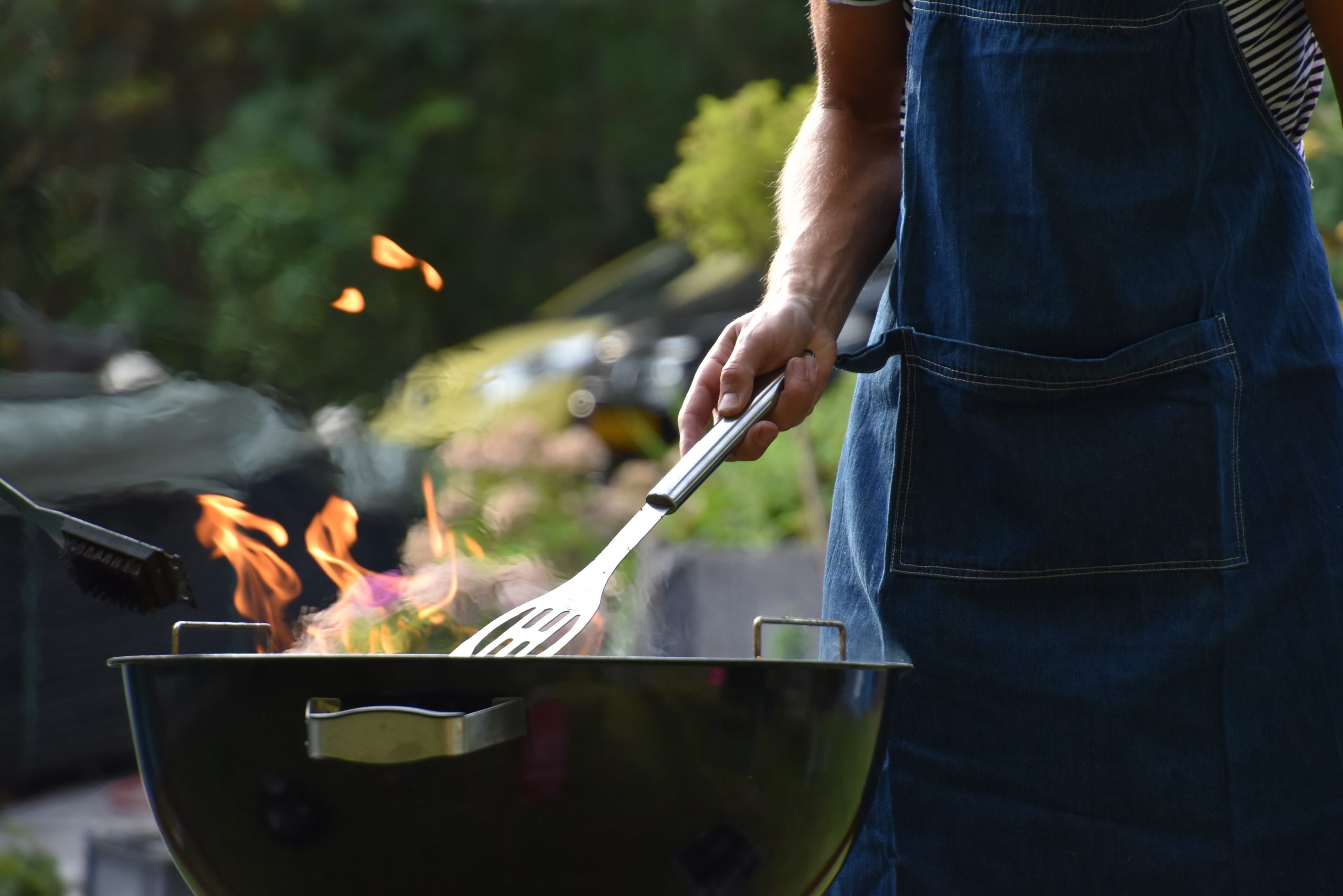 If you happen to pass by Rodney Scott's BBQ in Charleston in the mornings, you will be treated to the exciting aroma of a whole hog slow cooking in their in-house smokehouse. The hog starts cooking at sunrise.
Scott's mark of quality is their penchant for giving each pig at least 12 cooking hours in the smokehouse. They pull off the pork as it cooks ensuring a perpetual supply of freshly cooked barbecue pork to dinner time.
Their signature barbecue has been so successful that Scott now has a second restaurant and a third on the way. In addition to the Charleston one, he has outlets in Birmingham and an Atlanta outlet coming up.
Scott has already appeared on the Parts Unknown show by Anthony Bourdain as well as Chef's table. He has also won the 2018 James Beard Award for being the Best Chef Southeast.
Now Rodney Scott is taking up a new challenge. He is creating a cookbook to share what he knows about barbecuing: Rodney Scott's World of BBQ: Recipes & Perspectives from the Legendary Pitmaster.
Scott has been cooking whole hogs since he was only 11 years old. His family had a smokehouse at their Hemmingway, South Carolina hometown. So, he is perfectly comfortable cooking pigs.
Creating a cookbook has been a whole new experience for the barbecue expert. "It's a whole new learning curve," said Scott. He must translate his restaurant recipes to suit family-sized meals. His average reader probably will not be looking to make an 18-gallon batch of Rodney's pepper-flecked vinegar-based Rod sauce. The barbecue whisperer will have to put together simple directions and recipes that are easier for people to replicate at home.
The cookbook contains many of Scott's most famous recipes – all adapted for home cooking. He has adapted his recipe for roasting the whole hog by modifying it to fit backyards and substituting his smokehouse for some chicken wire, a steel drum, and cinder blocks. Perhaps the only thing you won't recreate from the recipe is the warm atmosphere at Rodney Scott's barbecue.
"Hospitality is the first flavor that goes into your meal or your event, so of course you want to make it good," Scott opines. "I believe you have to give people an experience as well as a tasteful dish."
A classmate of Scott from Hemmingway in South Carolina once told him that it was his personality that made his food great. Scott brings warmth and a confident attitude that has made his restaurants popular in a region that has plenty of barbecue restaurants.
Rodney Scott shares some excellent tips for anyone who wants to throw a successful home barbecue party:
Invite a whole Bunch of People
When you roast a whole hog, you can be sure that the aroma will reach your neighbors' noses. The best thing about a whole hog is that it is big enough to feed a mob. Deliver an invite to all your neighbors. It is better to have people at your barbecue than in their houses, hot and bothered by the sounds and smells emanating from your home. That way you are part of their day and not a disruption.
Create an Ambiance
One of the things that make Rodney Scott's barbecue so special is the unique ambiance that makes guests feel like they are in a whole different place. Scott does that with a disco ball. "I saw a disco ball for the first time at a nightclub in 1985 and I was just mesmerized," says Scott. "Now I put one in all my restaurants. It's a little thing, but it creates a moment, it indicates that you are stepping into a different place for a little bit."
You may decide to introduce color with a floral arrangement, an impressive appetizer, or a unique centerpiece. Choose something that creates a different energy.
Be the Life of the Party
Rodney Scott has learned many lessons about being a good host while running a barbecue restaurant. One of the most important lessons he has learned is that people came to see the host just as much as they came to eat the food.
For this reason, he no longer spends hours scooping hot coals to keep his slow-roasting pork going. You are more likely to find him out front. He greets guests and welcomes diners.
When you are hosting a barbecue, you want to avoid toiling behind the scenes leaving your guests neglected. Set everything out in advance. Once people start showing up, you should be available to greet them and direct them to the bathroom.
Talk about your Food
People love to talk about food. Don't be shy about going into detail about what you made, why you chose the dishes you chose, how you prepared the food, and how the cooking went.
This would be a good opportunity to whip out your cookbook or tell your story. If you tried a recipe for the first time, share your experience and as for their opinion.
This will not only spark conversations but also help expose people to different techniques of cooking.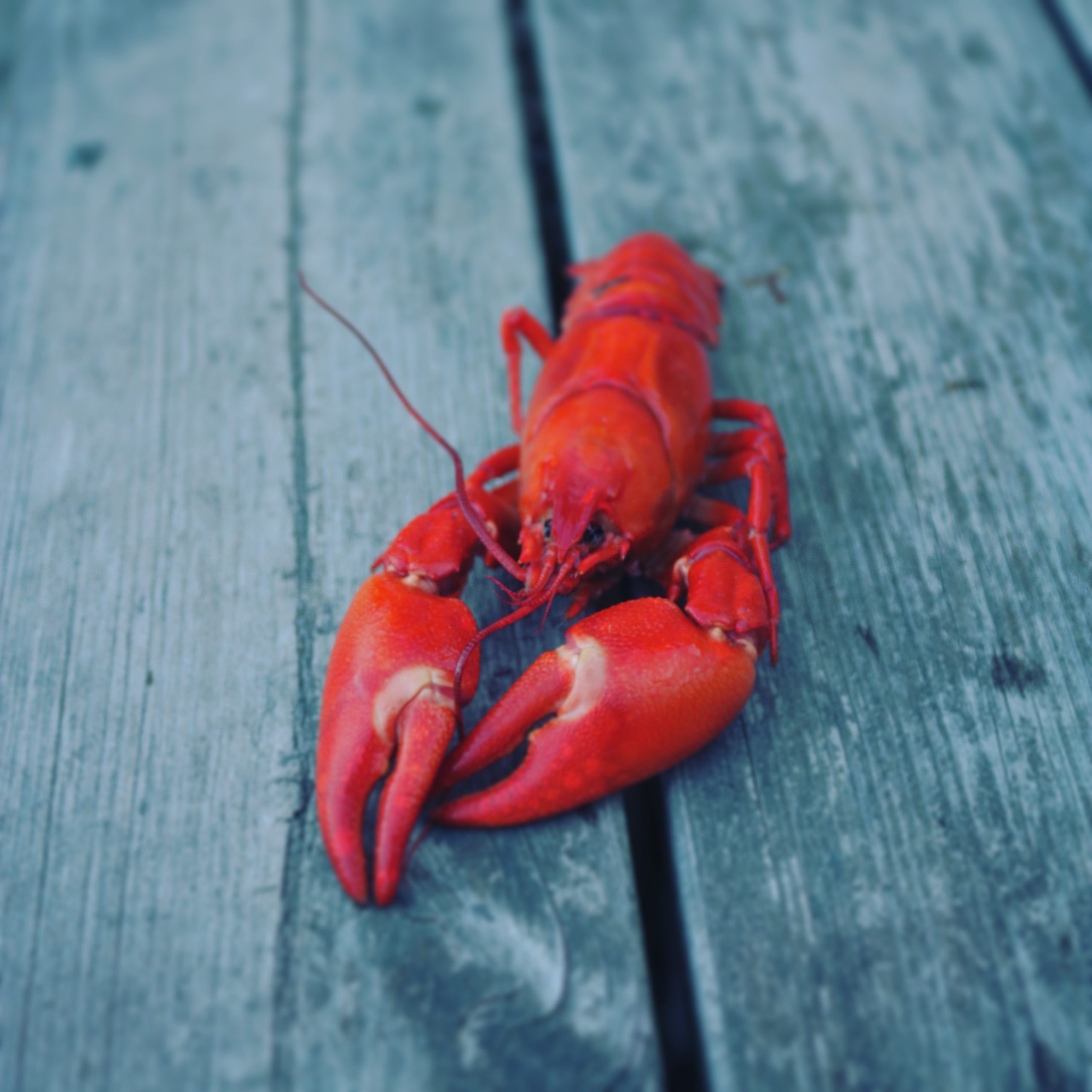 Lobster is huge this spring. We are into everything about lobster. We are looking at recipes, cracking equipment, napkins, and plates. So to indulge our near fanatical love for lobster, we decided to delve deep into everything lobster.
Here is everything you need to do for a lobster-full season:
The Equipment
There is nothing worse than cracking a lobster with a rock and scattering the shell all over the kitchen. It is disrespectful. You want to have a pick to pry tasty meat from the lobster legs. Curved seafood scissors will help you to remove the meat in one piece because of its curved blades.
Here is where you can find the best equipment for your lobster dinner.
The Tableware
Lobsters are not exactly simple dining fare. Lobster meat is a treat. When you are having a lobster dinner, you are allowed to go all out and invest in a lobster platter, special dinner plates, and even these lovely appetizer plates. This is a set of simple yet refined tableware that is just right for lobster.
The Lobster Dinner Preparation and Dining
Once you have your lobster pot, your well-chosen lobster, some melted butter, and lemon, it is time to get to cooking and eating.
It takes some courage to do this. You have to choose a nice and meaty one. You could give the lobster a few minutes in the freezer before putting it to a boil. But don't get to 10 minutes because after that the meat will be frozen. Or you could use a sharp knife to stupefy it before cooking. Boiling a lobster is not that hard once you get used to it.
Learn the proper way to boil it, halve it, carve it, crack it, serve it, and eat it. With some tips and practice, you will be able to properly fold its claws down and remove the whole tail at once.
The Cooking Instructions
If you are nervous about preparing your first lobster, you don't have to be. We have a range of fool-proof recipes to choose from. Everything is covered – the rolls, salad, chowder, sliders, paella, and risotto. You can go for the recipe that seems best and which features the ingredients you prefer.Lobster does not have to be boiled. Grilled lobster is oh so yummy. You can start planning your ideal lobster dinner with your favorite wine.
Why your Cutting Board Belongs in your Fridge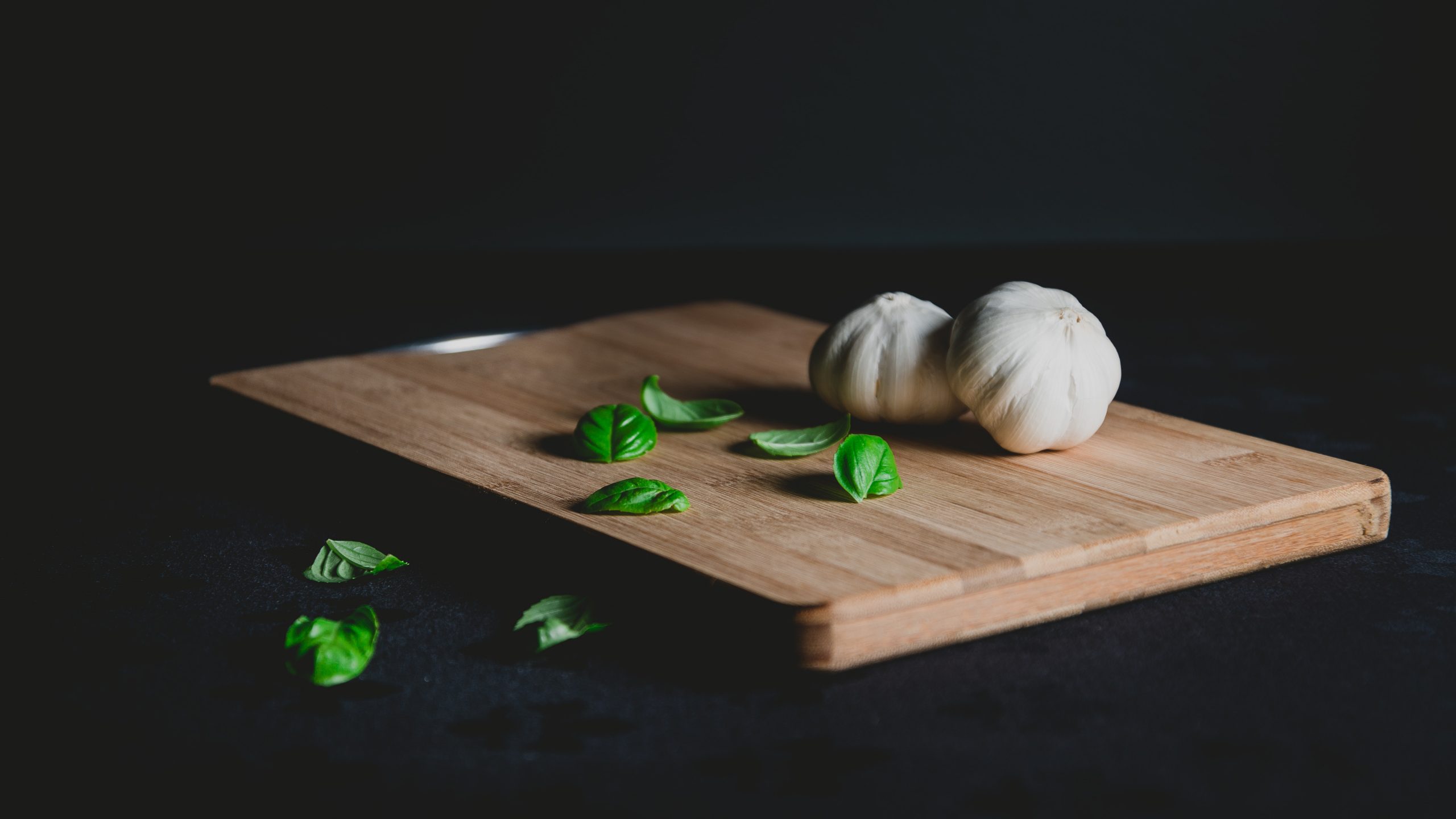 My food shopping has never been the same since the coronavirus pandemic started. The first thing that happened is that I started visiting the store less frequently. Individual grocery shopping errand now involved taking home a lot more food than previously.
This created a new problem – my fridge seemed a lot more congested. To adapt to my new situation, I had to discover new, better ways of organizing my fridge to avoid chaos.
In the end it was simple really. And it turns out I already had the tools I needed to add one more shelf to my fridge in one simple step.
I slid my cutting board into the fridge and instantly I had a new shelf. This gave me more storage space and still gave me a clear view of the contents of my fridge. I didn't experience any resultant food wastage after this.
I minimize food waste by shopping for food I know I am going to eat. Things like organic milk (grass-fed), organic kefir, and plenty of yogurt. Most of my meals are rich in salad greens, fruits, and more and more vegies. These are food items that tend to occupy a lot of fridge space.
I strategically placed my cutting board somewhere towards the fridge and on top of tall things like milk, which gave me a new makeshift shelf instantly.
In case you want to do this without a cutting board, half a baking sheet or a pretty kitchen tray can do instead.
I made this new shelf work for me better by only putting stuff I am going to use quickly. In my case, I use it to store soon-to-be-expired yogurt, or fresh vegies and fruits that are ready to eat now. I also use it for leftovers that need to be eaten soon.
Even if you don't buy a lot of milk bottles, you can still turn a cutting board into a fridge shelf by stacking a bunch of similarly shaped items in your fridge and placing it on top. Use a casserole dish, yogurts, or leftover containers for this.
This tip has worked for me over the past one year and I don't think I am about to stop using it. I suspect that even if I were to go back to my pre-Covid shopping habits, I'd still keep my extra 'fridge shelf.'
Make Lemon Juice with No Knife and No Mess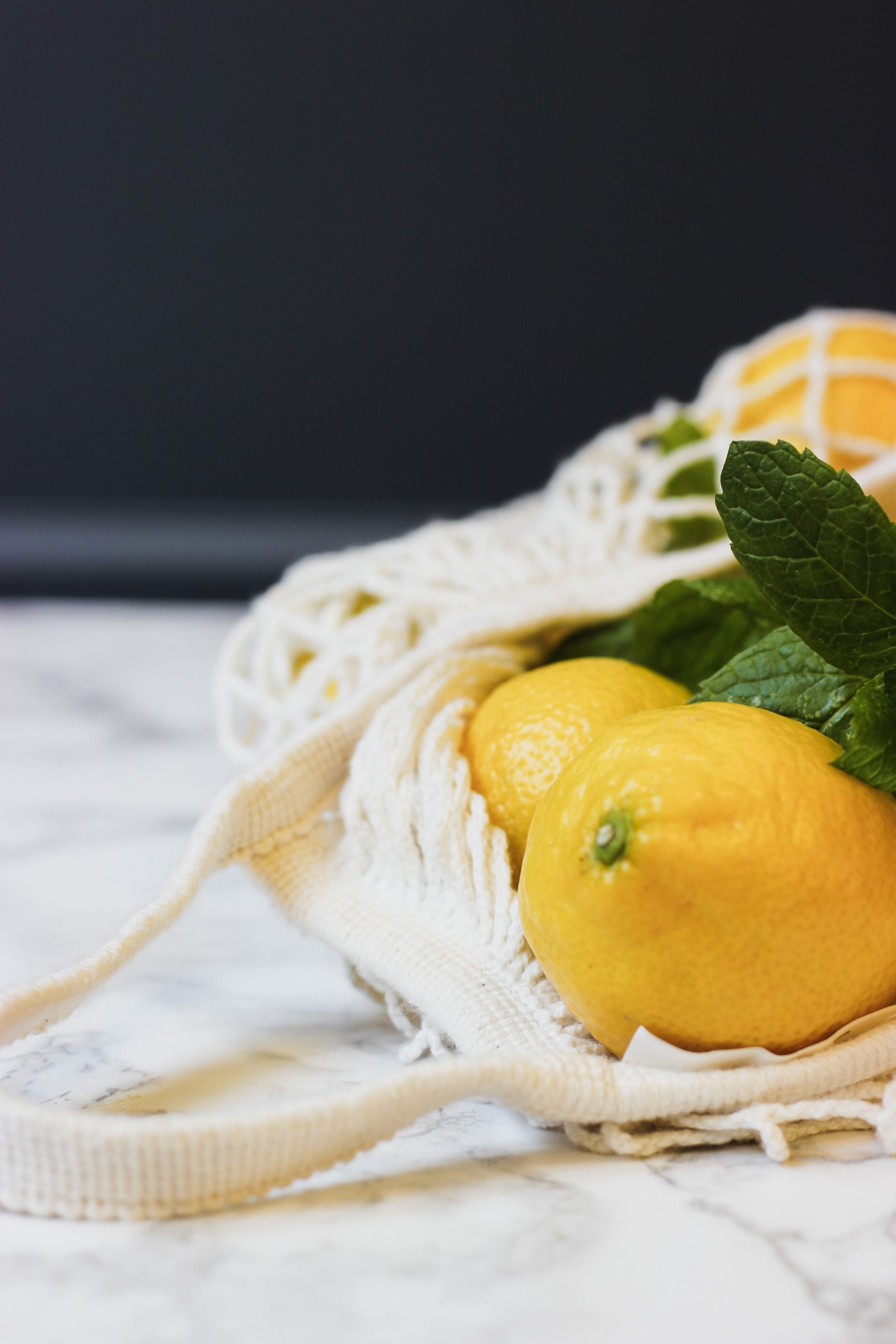 Making lemon juice is a messy affair. You have to cut the lemon in half and squeeze out the juice. Then you have to deal with what is left of the lemon and the seeds that inevitably end up in the juice.
If you could add some lemon juice to your food or water without having to go through all that, you would probably jump at the chance. At least I know I would.
So you can imagine my excitement when I came across this simple but clever trick for juicing lemons. I saw idea on TikTok, naturally.
I had already come across this video before but didn't pay much attention to it. The kitchen hack found its way on to my newsfeed for a second time, and I was not about to let it slide without trying it. So here is how things went:
My No Mess Lemon Juice from TikTok
The first step is to prepare your lemon by softening it and making the membranes more pliable. This makes the process of extracting juice easier. Roll the lemon until it is soft enough.
For the next step, you will need a skewer. Prick your lemon with the sharp side of the wooden skewer and push it two inches in.
The final step is to remove the skewer and squeeze out the juice.
It is that simple. You will be left with no mess and no seeds – just juice.
My first Attempt at No Mess Lemon Juice
I spent half a minute at my kitchen counter rolling the lemon. My palms pressed down decisively on the fruit. I couldn't wait for step two.
I took out a wooden skewer and stuck the sharp side into the lemon to make a small hole. Pulling out the wood skewer, I held the lemon over my water and squeezed it in my hand.
If you are still here, you should be happy to hear that the experiment was a complete success.
This trick worked so well for me because it gave me lemon juice and I didn't have to deal with the pesky seeds which I hate.
This method is so much better for me than slicing a lemon to squeeze the juice because it is less messy. After only a couple of squeezes, my water tasted just right. I was happy I had tried out the new trick.
The other thing that is so cool about this method of making lemon juice is that I could squeeze some of the juice and still keep the lemon so that I can squeeze it again later if there is still some juice left.
I concluded that this method is ideal for a situation where you need only a touch of lemon juice. It is quick and easy especially because you don't have to do as much cleaning up after. Use it when you have company for an interesting party trick.