The Great Australian Booze Shift: Beer Takes a Backseat as Spirits Soar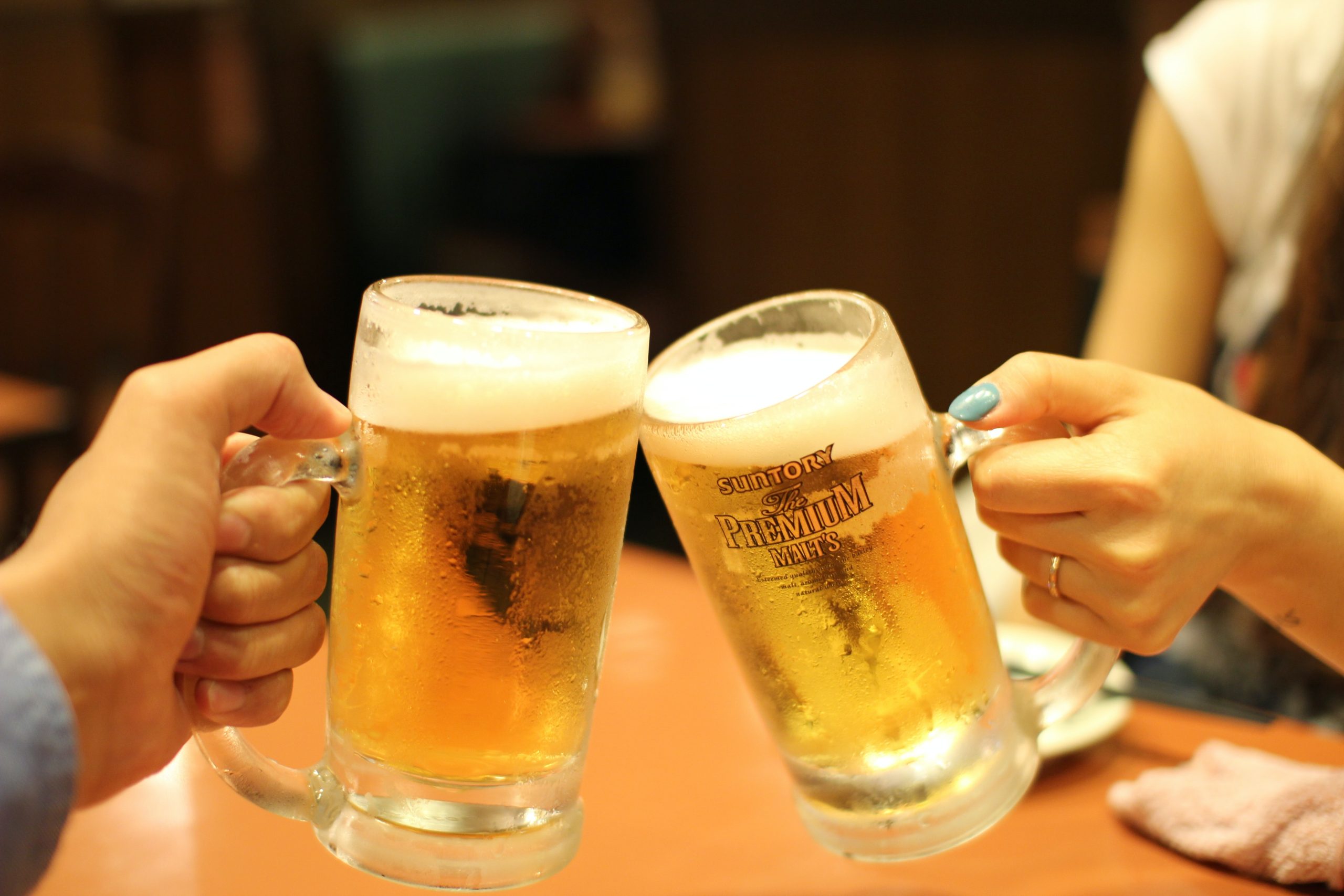 In a nation where the beer has long been a cultural staple, a seismic shift is occurring. According to new data from the Australian government, beer consumption in Australia has plummeted to its lowest point in nearly 80 years. The figures are staggering: Australians consumed just 82 liters of beer per capita in 2019-20, a sharp decline from the 190 liters per capita recorded between 1974-75. So, what's filling the void? Spirits, and not just any spirits—high-alcohol spirits like vodka, gin, and tequila are seeing a significant uptick.
The Rise of Spirits
The data reveals that spirits recorded a 10% increase between 2019-20, with Australians consuming 19% more high-alcohol spirits per capita over the year than in 2016-17. According to the government report, "This is the highest level seen since the peak of spirits consumption in 2007–08 of 2.3 liters per capita."
But it's not just the quantity; it's also the quality and type of spirits that are changing. In 2007-08, spirits mixed with soft drinks made up 48% of spirits consumption. Fast forward to 2019-20, and that number has dropped to 28%. This suggests that Australians are becoming more discerning drinkers, opting for purer forms of spirits over pre-mixed beverages.
The Tax Factor
Researchers attribute this shift, in part, to changes in tax on ready-to-drink beverages implemented in 2008. This tax change led to a spike in the consumption of certain spirits. Unmixed spirits like vodka, whiskey, and liqueurs are now at their highest level, with people drinking an average of 1.5 liters of alcohol from these drinks in 2019-20.
This aligns with global trends where premiumization in the spirits sector is evident. According to a report by Grand View Research, the global spirits market size was valued at USD 378.0 billion in 2020 and is expected to grow at a compound annual growth rate (CAGR) of 3.5% from 2021 to 2028.
Wine Still Reigns, But Not By Much
Despite the decline in beer and the rise in spirits, wine remains the most popular alcoholic beverage in Australia, accounting for 42% of all apparent alcohol consumption. While wine recorded its lowest rate of consumption since 2015-16, it remains at one of its highest levels over the past 60 years.
The Bigger Picture
Interestingly, the report found that the total amount of "pure alcohol" available in Australia fell by less than 1% in 2019-20 but was still significantly higher than five years earlier. This change did not reflect "per capita consumption" and instead came about as Australia's population continues to grow.
What Does This Mean for the Beverage Industry?
For the beverage industry, these trends signal a need for adaptation. Brands that have traditionally focused on beer might need to diversify their portfolios. The craft spirits movement, already a significant trend in countries like the United States as reported by Forbes, could find fertile ground in Australia.
Conclusion
The Australian drinking landscape is undergoing a transformation. While beer has been dethroned from its longstanding reign, spirits, particularly high-alcohol ones, are ascending the throne. Factors like tax changes and a more discerning consumer base are contributing to this shift. As Australia's population continues to grow, it will be interesting to see how these trends evolve and what new preferences emerge. One thing is for sure: the Australian liquor cabinet is getting a makeover, and it's looking more sophisticated than ever.
An Alcohol-Free Version of Our Best-Loved Cocktail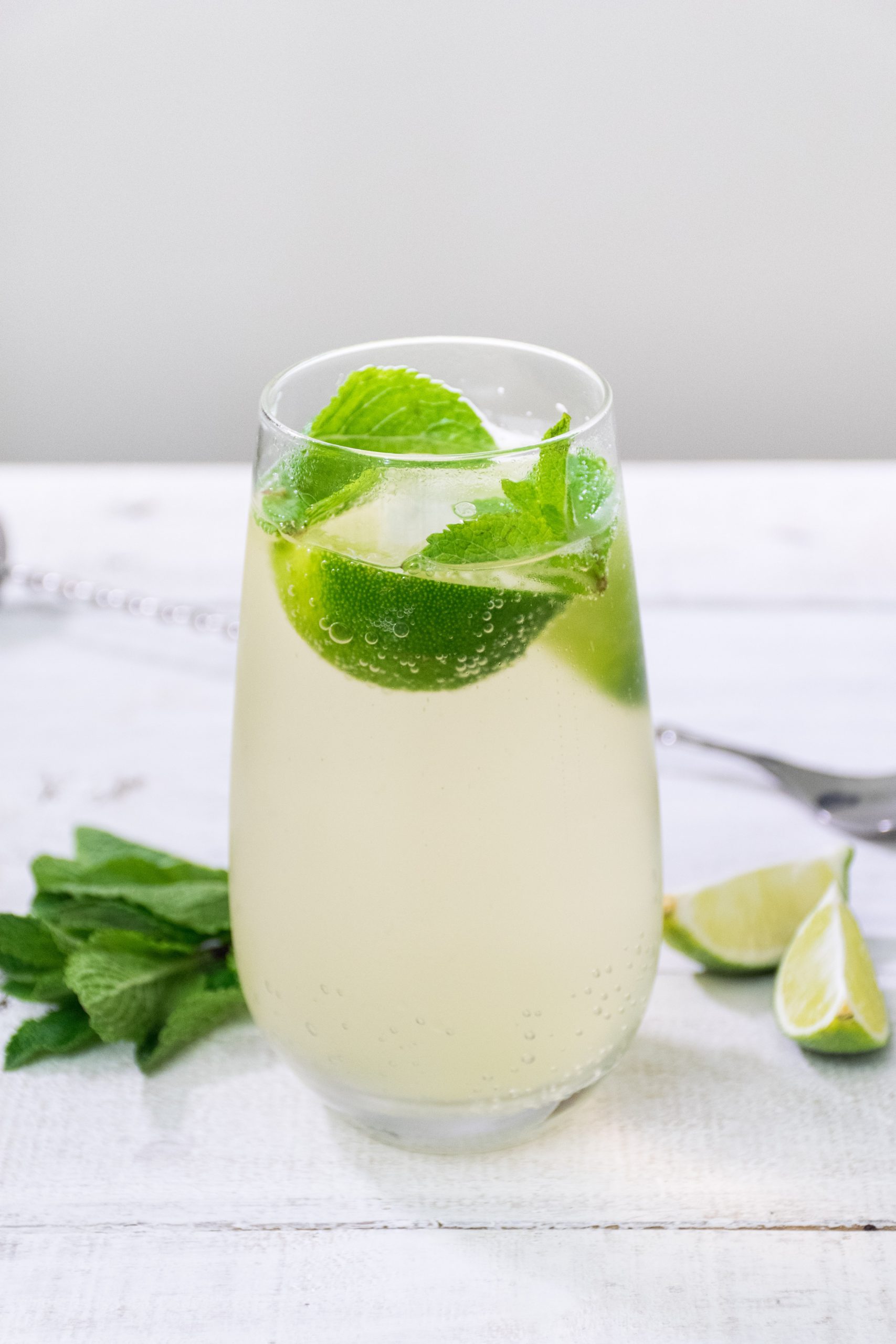 So many people want to know how they can enjoy Coconut cream and lime margarita without the drowsiness that comes after an alcoholic drink. Alcohol is a commitment that you are not always prepared to make. Few things are as pleasant as a margarita enjoyed at a poolside.
Devon Francis is a test kitchen cook who has solved your dilemma with her recipe for a non-alcoholic margarita that offers the same refreshing tropical flavors with none of the alcohol. She uses honey, ginger, maca root powder, Tajin, and orange juice instead of tequila and Cointreau. Believe it or not, her margarita is just as good as the original – if not better.
Devon specifically chose maca powder for its mood-boosting properties and ginger as an adaptogen. According to her, the drink combines coconut flavor with tart and heat. "The overall flavor profile is tart, coconutty, with a hint of heat from the ginger and Tajín."
Tajin is a popular Mexican seasoning composed of dehydrated lime, chiles, and salt. You can find Tajin in grocery stores, liquor stores, online food stores, and Latin American food stores and markets.
If you buy cut mango in Brooklyn or Mexico City, you may have come across Tajin. It is sprinkled in with the fruit and adds an invigorating salty, bright, and spicy flavor to the mango.
Devon designed her recipe to be flexible and quick to make.
Here is her recipe for a fabulous non-alcoholic margarita:
Non-Alcoholic Coconut-Lime Margarita
To rim the glass:
1lime wedge
1 tbsp. pink Himalayan salt
½ tsp. Tajin Clasico Seasoning
For rimming the glass:
To make the drink:
3 oz. coconut milk
1 Tbs. local wildflower honey
2 oz. freshly squeezed orange juice
1 tsp. peeled and grated fresh ginger
1/4 tsp. maca root powder
2 oz. freshly squeezed lime juice
1/8 tsp. Tajín Clásico Seasoning, plus more for garnish
1 lime wedge
Combine the Tajin and salt in a small bowl and stir them together. Spread them evenly in one layer. A small bowl will help you to coat the rim of your glass with a thicker mixture.
Use the lime wedge to moisten the rock's glass rim and dip it into the salt mixture in the bowl. Shake off any extra and store the glass in the fridge until you are ready to use it.
Before you serve the margarita, pour ice cubes into your rimmed glass. Combine the orange juice, coconut milk, honey, lime juice, ginger, honey, maca root powder, and Tajin in a cocktail shaker. Cover the cocktail shaker and shake the mixture hard until it is well chilled. Strain the mixture into your glass that is rimmed and filled with ice. Use the lime wedge as garnish and sprinkle Tajin lightly on your drink just before serving.
Serves 1
Champagne Pivots with the Pandemic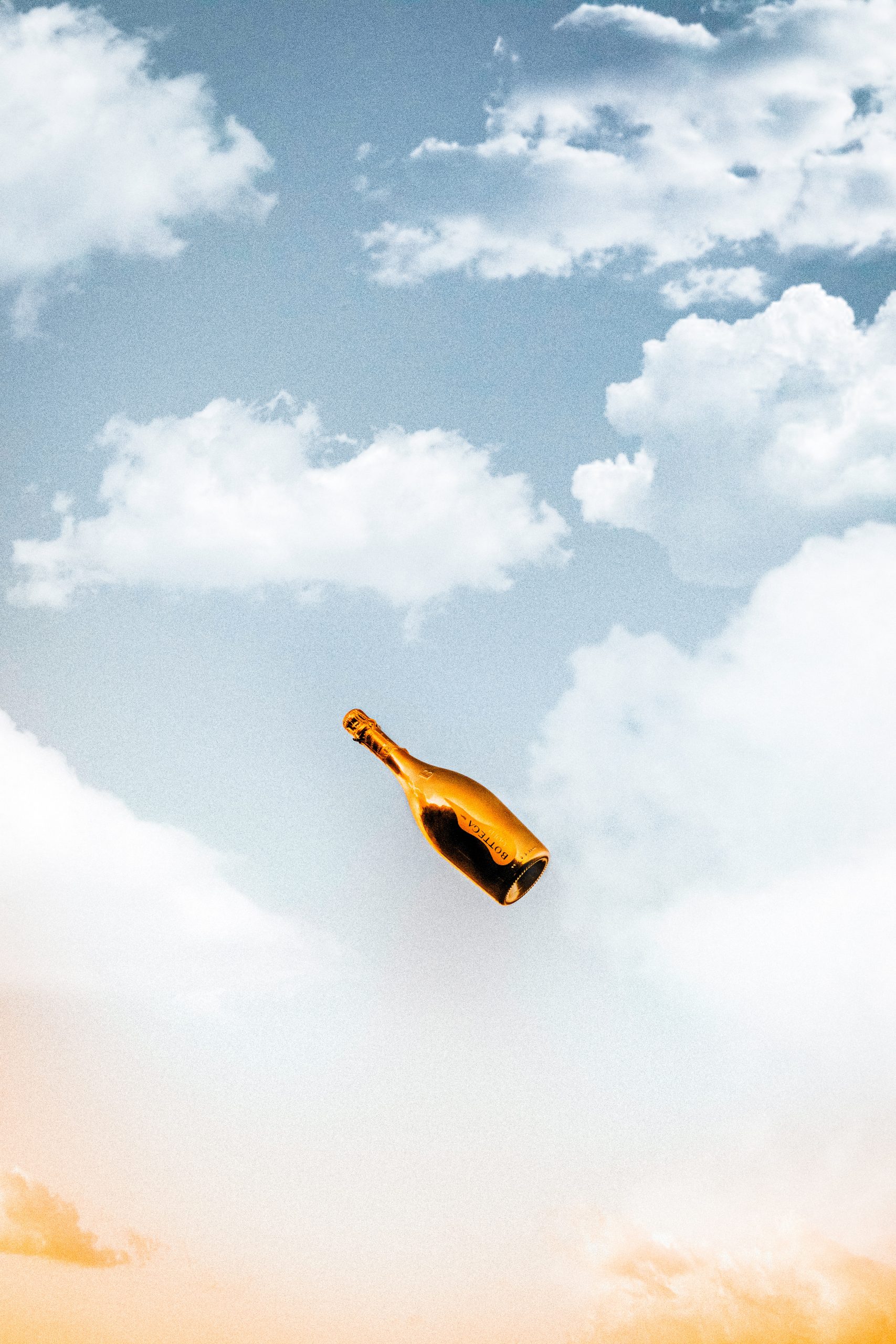 Hamptons restaurateur Ian Duke is decking the front yard of his establishment with tons of bright and cheerful orange umbrellas that symbolize Veuve Clicquot champagne.
Duke owns Union Sushi and Steak, a Southampton restaurant that is working to jump-start champagne consumption after what has been a difficult year for the champagne industry.
"When you open a restaurant, you have to decide who you are going to cater to," explains Duke, who is catering to the kind of diner who is determined not to let the pandemic ruin their summer.
In 2020, French winemakers and grape farmers under the Comité Champagne cut production down to the lowest levels since the Great Depression. That is how hard the year was for the champagne industry. There wasn't much celebration going on in 2020. An 18% slump in global champagne sales cost the industry above $1 billion.
The festivals and celebrations, duty-free airport promotions, and bottomless brunches that had champagne as a mainstay could not be relied on anymore.
Champagne brands are now zeroing in on resort sites like Berkshires and the Hamptons to keep themselves going.
They are partnering with restaurants, nightclubs, party planners, bars, and fundraisers to quickly make sales and turn around their fortunes.
High-end resorts all over the Northeast are witnessing alliances between champagne makers and the hospitality industry to push sales of the bubbly drink.
At the Southampton Inn, proprietor Dede Gotthelf says that after they set up a fridge by the front desk, guests started asking for sparkling wines and champagnes. Gotthelf has seen an estimated 10% increase in grab-and-go drinks supplied to rooms directly.
Meanwhile, Daniel Boulud who runs Blantyre Resort in Massachusets has put up a Dom Perignon-inspired champagne salon. The salon is fitted with a caviar menu and a Baccarat chandelier.
A few Champagne makers are offering restaurants and bars more incentives. Chef and restaurant owner Salvatore Biundo has taken advantage of the incentives to create a successful Mother's Day menu. He says Champagne offerings go up to ten from as low as four at his Hamptons Bay' Centro Trattoria.
Biundo has found that by making Champagne more visible, sales have gone up. He has introduced a piazza deck complete with a piano and fountain. Customers are indulging in champagne as they wait for a table. "They're getting a $37 Blanc instead of a $13 prosecco. Hey, I'm not complaining," says Biundo.
These higher Champagne sales are evident on weekdays as well as weekends, as one Montauk restaurant has witnessed. La Fin is a waterside restaurant that boasts among its offerings a daily 'recovery brunch' and stocks a wide range of champagne brands. Prices are set at $68 for the cheapest to $488 for the most expensive.
The Southern Glazer is the second leading distributor of liquor in the US. According to the Southern Glazer SVP Lee Schrager, exactly one year ago, the company had seen 160,000 of their nightclub, bar, and restaurant accounts vanish.
Now the company is preparing for the Bubble Q hosted by Guy Fieri – one of the most important Champagne events in the US. The Bubble Q was part of the Miami South Beach Wine and Food Festival, and Schrager is one of the festival founders.
Moët & Chandon will be the event sponsors, something they have not done for 10 years. The brand will donate 360 cases of champagne. Even better, most of the 160,000 accounts that the Southern Glazer lost are back to working with them.
Champagne is an ageless drink. Now that more and more people are drinking at home thanks to the pandemic, the hospitality industry is hoping that these at-home drinkers will go for something lighter and more festive … something like Champagne.
Lawrence Scott, an event planner says that champagne lends elegance to an event: "Drop two raspberries into a Champagne flute, and the guy holding it sticks out his pinkie and thinks he's elegant."
This summer, champagne producers are particularly keen to see their Champagne brand crowned the drink. There are still many venues that work without a complete bar.
Cocktail hours often involve patrons sitting down, with servers circulating a tray with one kind of drink Sometimes rolling carts are serving up just a couple of liquor brands.
According to La Caravelle wines 'chief bubble officer' Rita Jammet, there has been a clear and strong buying pattern from female customers. Jammet who heads the boutique champagne variety sold at Le Pavillon, a new eatery.
La Caravelle engaged female customers during the pandemic with Zoom cooking lessons as well as Goldbely promotions featuring Laurent Tourondel, Marcus Samuelsson, and Gabriel Kreuther, all top chefs.
La Caravelle's splits and champagne have won the hearts of many female customers. The champagne rose has already achieved half of last year's sales between January and April alone.
Jammet says that customers resonate with the optimism and joy that the brand evokes. "The color brings joy and optimism, which we have badly needed throughout the pandemic," she adds.
Restaurant owners are more than ready to welcome a champagne comeback. Abraham Merchant who owns Upper East Side establishment Phillippe says it best: "Once [diners] start their meal with a glass of Champagne, they move on to a glass of wine, and then they'll be drinking all night long."
5 Non-Alcoholic Beers you want to Try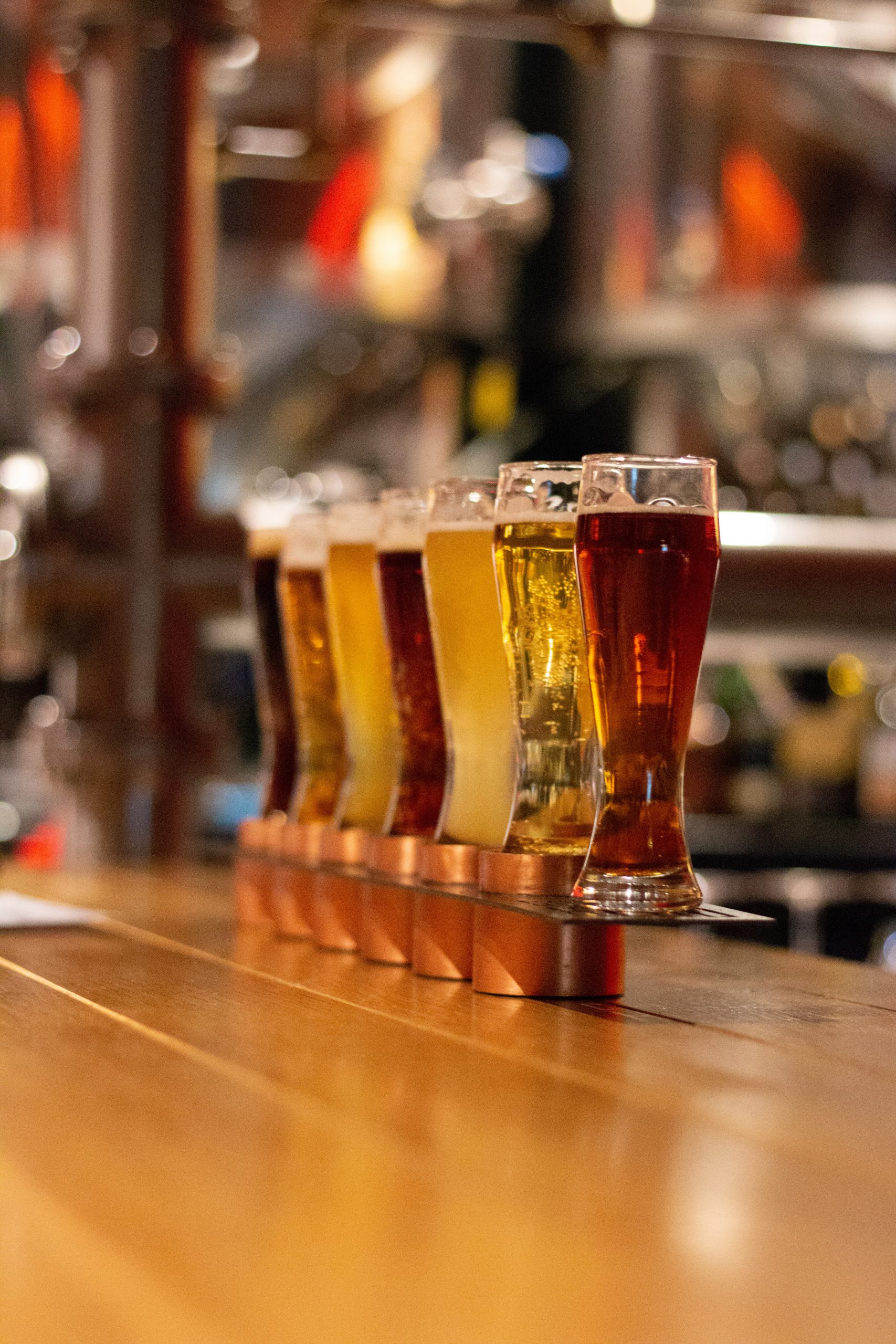 Non-alcoholic beer has never received the same attention that 'real' beer received. It was treated as an afterthought. Its most respectable position would be at the bottom of a beer list, or unreachable spots on a liquor store shelf.
To be honest, non-alcoholic beer was the last thing that came to mind for beer lovers. Once there was an increase of craft beer quality and availability, the sober-curious and those who don't take alcohol were disappointed to find a watery product that wasn't exactly beer.
Things have changed now and for the better. Now that more people are interested in nonalcoholic drinks, we are seeing nonalcoholic beers getting more attention and effort. You could very easily find the non-alcoholic beers appearing on a list of alcoholic drinks.
Breweries are bringing forth fruity and unfiltered crisp lagers, IPAs, and sour ales using different proprietary methods that eliminate alcohol from the brews.
Most of these companies also produce regular sought craft beer. However, most of the brewing companies were once traditional brewers who decided to focus on non-alcoholic beers after shifting to the low alcohol level lifestyle. Most of their beers have an extremely low alcohol percentage (0.5% ABV).
It doesn't matter whether you're marathon training, finally deciding to become sober, or you simply want to experiment on IPA's count while at home, you have various options. Below are some of our best non-alcoholic cans at the moment.
Helles Lager by Two Roots Brewing
This beer is good with French fries. Not only is it light-bodied, but it is also clean with the right amount of malt flower that allows it to be consumed with fatty foods. It can also go well with snacks or crispy-skinned fish. Once you hive Helles a try, you can then give other types of Two Roots a try.
Golden Ale by Athletic Brewing
This drink has notes of fresh-cut grass, toasty baguette, lemon peels and black tea. It bears similarities with a Belgian ale only it would be its lowercase version.
Amber Lager from Bauhaus Brew Labs
This drink is smooth with the flavor of toasted malt. It's darker than most light lagers and its body is slightly heavier. Lovers of Modelo Negra and Newcastle will enjoy it. If you wish to switch from regular to non-alcoholic beer occasionally, the Bauhaus Brewers have alcoholic beers as well.
Raspberry Gose from Bravus Brewing
The gose is always a must-have for us. Whether it has booze or not, its salty, perfectly tat (and in this drink) it's filled with a raspberry flavor. You can pair it with any salty snack, cream or dessert.
Creatives IPA from Surreal Brewing
This drink has notes of grapefruit, resiny pine trees and mango. All you need to do is relax with your eyes closed and let it transport you to a tropical beach.