Cooking Locusts – A Recipe From Moshe Basson's Kitchen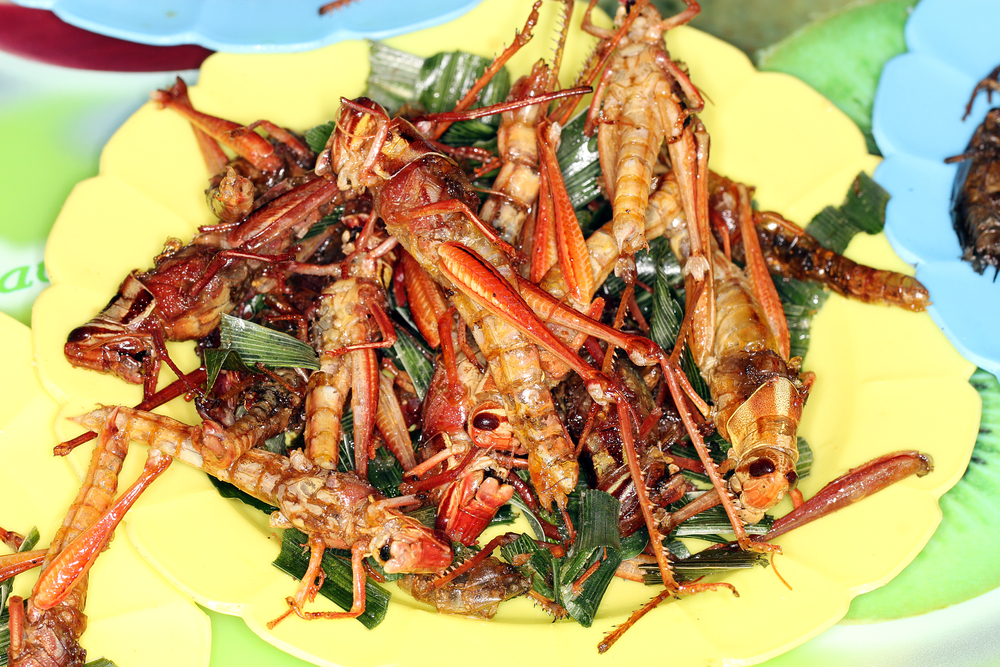 When does a plague of insects become a healthy snack? When locusts descend on earth. Free food!
When Egyptian skies darkened with tiny whirring creatures bound for tender field crops, Israeli farmers went on high alert to ward off the cloud of locusts heading north.
How to cook locusts?
Foodies, on the other hand, recalled that chef Moshe Basson served locust several years ago at Eucalyptus, his high-end Jerusalem restaurant, as part of a special Biblical feast. Why not exploit the food falling from the sky? Especially as these locusts are kosher and halal.
Old-time bars used to serve pretzels and hard-boiled eggs to encourage drinkers to order more beer. With the sudden abundance of free, high-protein food, it seems logical that Middle Eastern eateries should offer the locust as a crunchy, salty snack. At home, instead of offering the family junk food  poured out of an obnoxious plastic bag,  consider a bowlful of yummy fried locust.
More good reasons to eating locust:
You can season them any way you like.
Locusts are an ecologically-logical. There are no greenhouse emissions involved in raising them, because they're not raised, they're foraged.
They're much healthier alternative to industrially produced junk snacks.
No packaging to fill up landfills, and it comes in a convenient bite size.
Not to mention how much cheaper a kilo of locusts is, compared to the same weight of, say, potato chips. Can't get cheaper than free.
We asked Moshe Basson for advice. How does one cook locusts? Fried, stewed, cooked into soup? And what taste do they have?
Locusts taste like quail
"Locust has a taste reminiscent of quail, somehow," said Basson thoughtfully. "And sunflower seeds. Those familiar with the taste of shrimp will recognize that flavor, also."
Basson added, "Poor people have always eaten insects in India, the Far East and Africa. They're an excellent source of protein, but they're poor people's food – people are ashamed to say they eat them. Now insects are much more than a culinary curiosity. There's even talk of an upcoming congress in London where influential chefs will meet to discuss, and cook them. I'd like to present the kosher side of this food."
We asked how to lower the, well, the ew factor.
Here's how you eat locusts
"They're more appetizing if you pull off the head, the short legs, and wings. The long legs are relatively plump, like chicken legs," said Basson.
Recipe for Moshe Basson's Crisp Grasshoppers
Ingredients:
About 25 locusts
Have ready about 2 liters of vegetable stock (or 10 cups) with a little turmeric added to it.
Throw the locusts in the boiling stock, whole. Cook for about 3 minutes.
Drain the locusts and let them cool somewhat.
Twist off their heads: this will also pull out the black, threadlike viscera.
Remove the wings and small legs.
Make a seasoned flour with 4 tablespoons any flour, 3/4 teaspoon salt, a little pepper and chili powder, a shake of ground coriander, and dried garlic granules.
Roll the pre-cooked locusts in a beaten whole egg, then roll them in the seasoned flour. Shake excess flour off.
Fry in olive oil for 1 1/2-2 minutes, till color turns golden brown.
Make locust schnitzel
Alternately, use prepared "schnitzel" crumbs, or fry in tempura batter. Clean locusts, dip in flour, then egg, then seasoned bread crumbs.
Serve with a lemony tahini sauce, or a za'atar pesto made more lemony than usual.
Crunch! Enjoy!
Convinced? Good. But we are obliged to report two problems with serving locusts.
First, you'll probably have to tell your family a fat lie and claim it's something else, or they probably won't eat it.
Second, if you are eating them in Israel, the Israeli agriculture ministry has sprayed insecticides on the little creatures. So by this time, the cloud of edible visitors has succumbed to a cloud of toxins. So check what's going on with pest control in your region.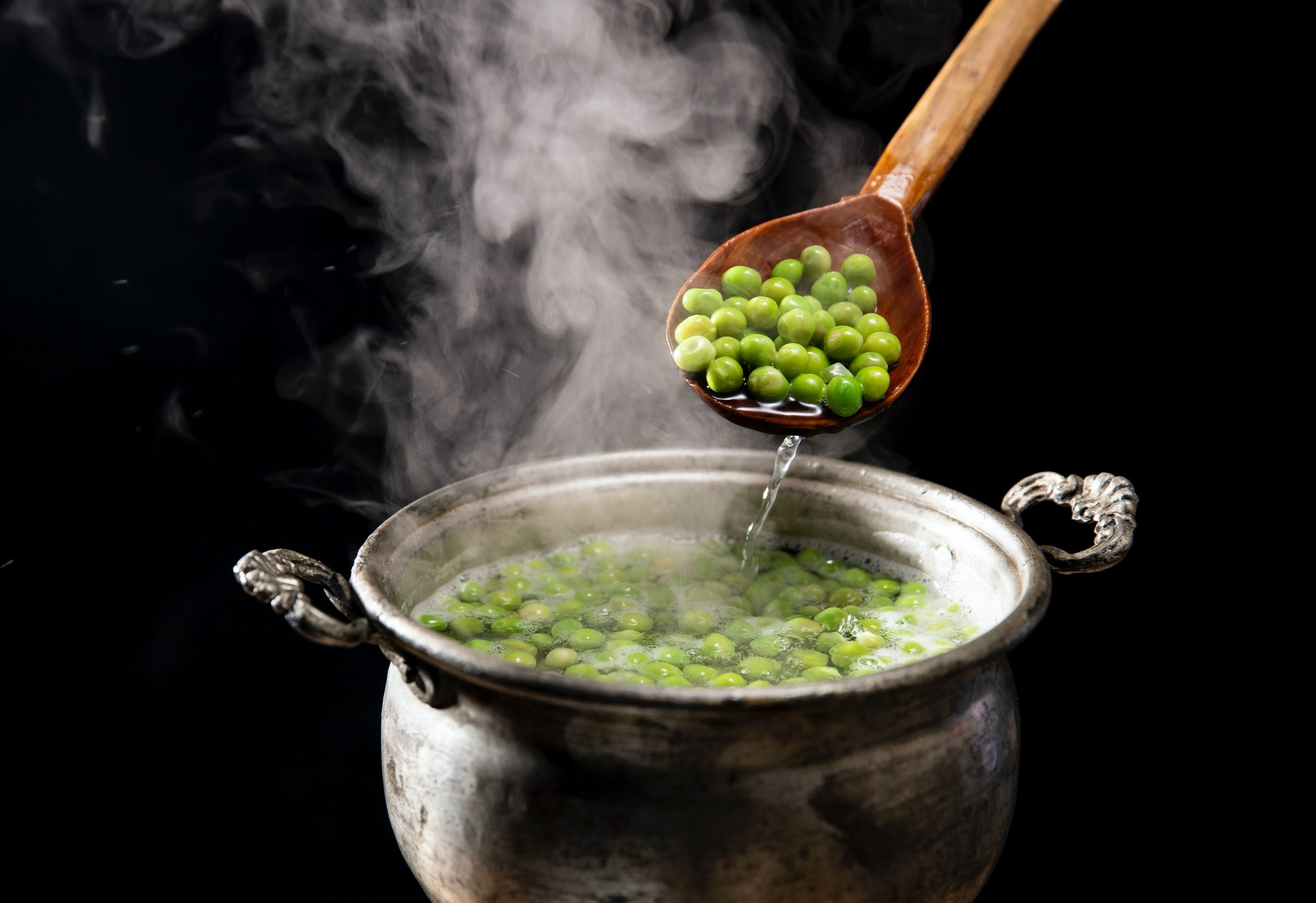 We specifically chose frozen peas because they are easy to work with.
I had one of those moments in the kitchen. I had just taken a bag of frozen peas out of my freezer. Before I warmed it on the stove the way I always do, I stopped myself. I suddenly realized that I wanted my peas to taste better.
So I carried out a Google search before cooking the peas. I needed something more. And I came out with something so delicious that my whole family loved it.
The recipe is deceptively simple but exceptionally good. It is amazing that something so easy can be so tasty.
The recipe I found involved just warming the frozen peas gently using butter and seasoning it with pepper and salt.
The ingredient list is short:
4 Cups frozen peas
2 tbsp. (salted) butter
Salt, to taste
Pepper, to taste
Cook for five minutes, and serve the peas immediately.
Crazy and Effortless Delicious Breakfast: Huevos Al Nido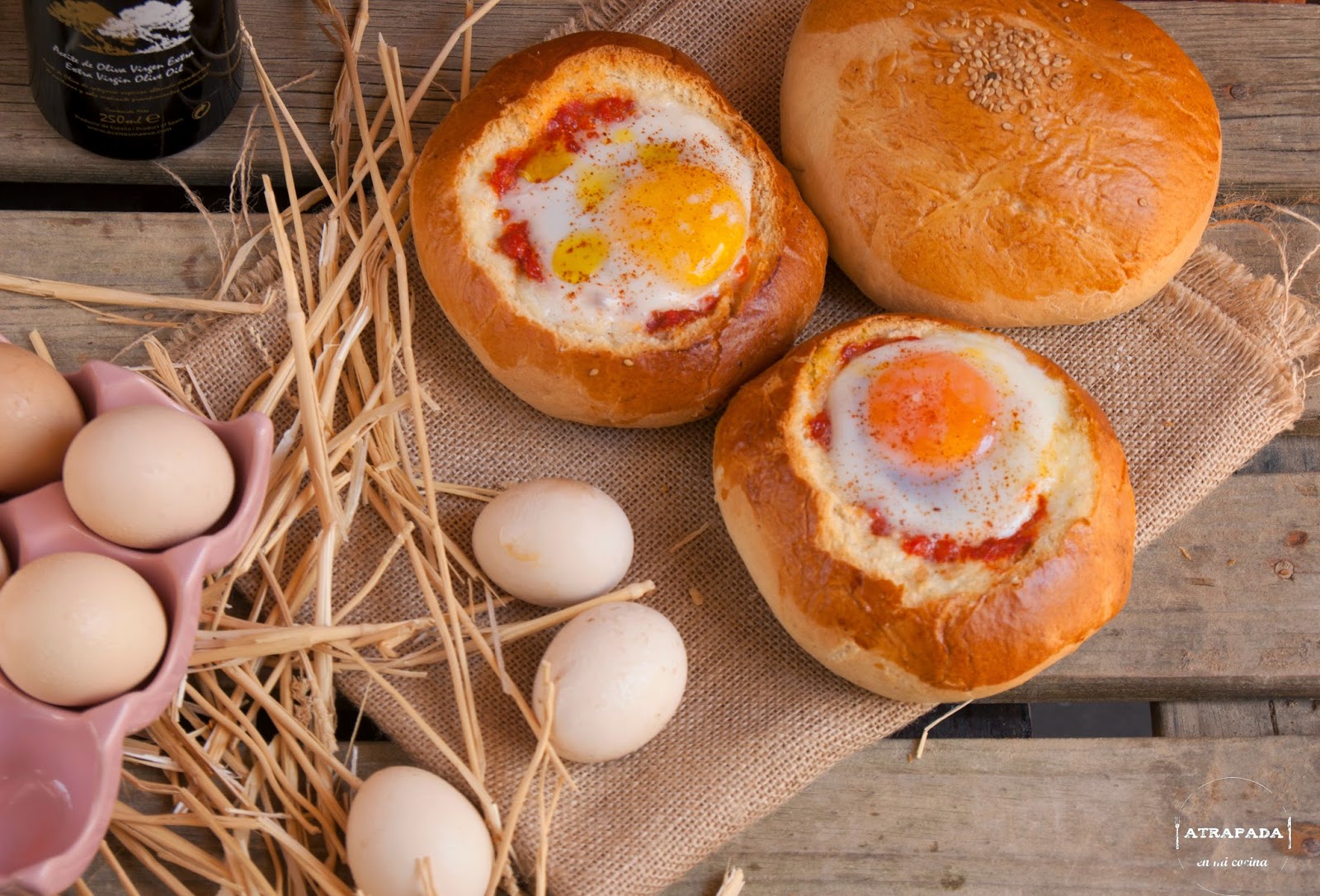 Living in a vacation town, I have naturally assumed the responsibility of finding great restaurants and activities for family when they come over.
My mother-in-law came to celebrate her birthday with us in San Diego.
Since she loves to brunch, we found a restaurant with some unique brunch offerings. We had already celebrated with sumptuous meals: breakfast, brunch, lunch, and dinner…. when I remembered a popular Spanish brunch meal: Huevos al Nido. Delicious, easy, and quick!
There are several ways of making this delicacy, but here is the most popular way, and one that I love.
You can include a variety of ingredients under the egg. Don't be afraid to apply some creativity here. Prosciutto, chorizo, tomato sauce, potatoes, parmesan cheese, sausage…. name them! Put whatever you want to put into it, and it will be fantastic.
So here goes:
Ingredients
4 diced bacon slices
1 cup packed spinach
¼ cup heavy cream
¼ cup shredded mozzarella cheese
2 eggs
Pepper and salt to taste
2 round bread Italian loafs
Directions
Preheat oven to 350 F.
Add bacon and water to a pan and cook in medium heat for 5 minutes.
Add mozzarella cheese, heavy cream, and spinach, and cook for 3 minutes.
At the center of the Italian bread, open a hole to create a ''nest.''
Inside the ''nest'' place the spinach mix.
On the top of the egg, add a spinach mixture.
Bake until the white of the egg turns white.
Add pepper and salt.
How to make a Kale Papaya Smoothie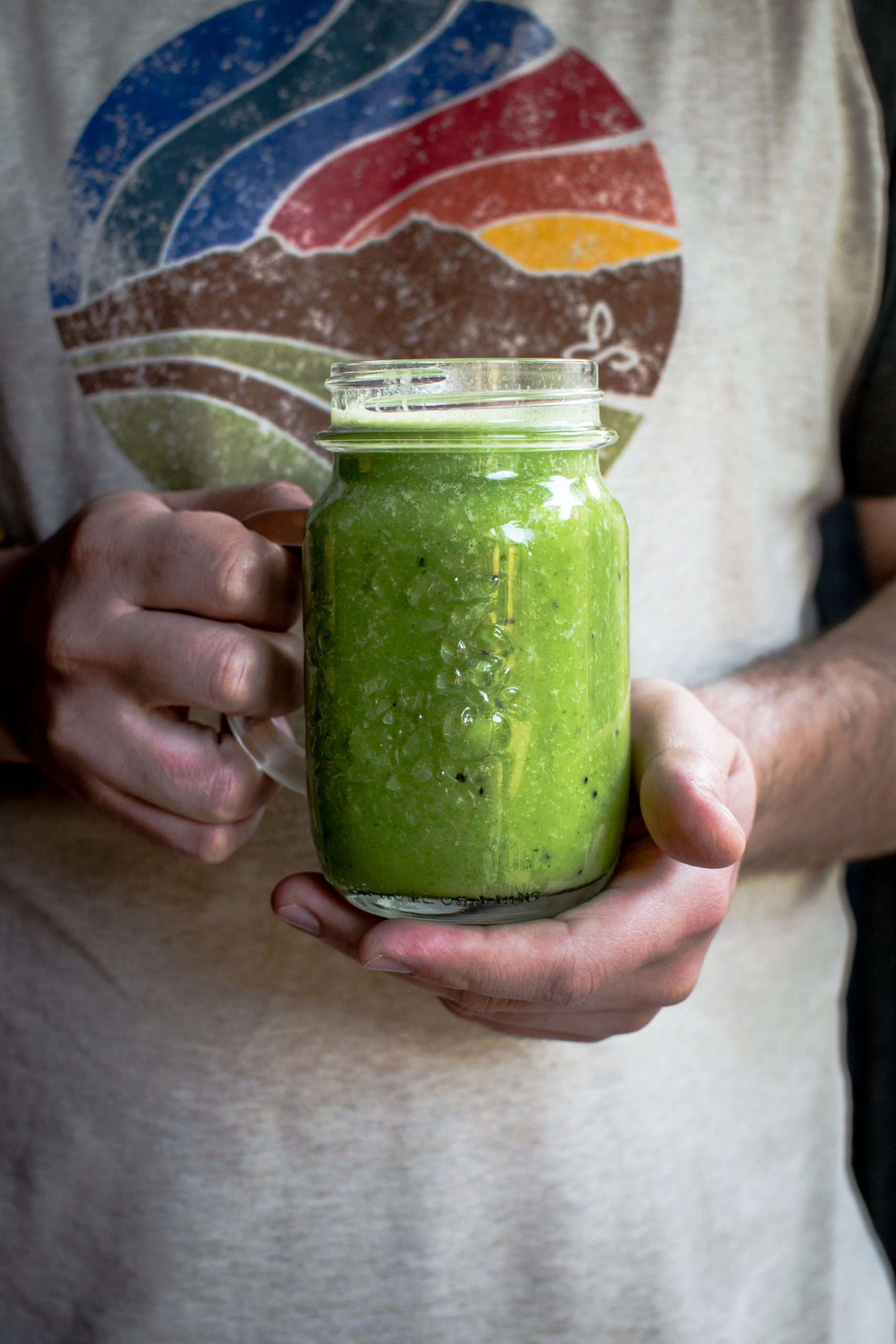 This smoothie can serve as a refreshing mid-morning snack or as a healthy breakfast when in a hurry. The best thing about it is how easy it is to prepare. The tropical flavors make you feel as if you are walking on the beach.
BABY KALE
You want to use baby kale for this smoothie because of its superior flavor. First, you need to wash it, remove the stems, and then blend the kale using milk or your favorite juice until the texture becomes homogeneous. The blending process is a lot easier when you work with baby kale because it is so tender.
Tip: If you buy a large bag of kale so you can make this smoothie every day, start by washing all the kale and draining it in a colander. You can then store 2oz servings in zip lock bags.
JUICE, MILK, OR YOGHURT?
This is a recipe you can easily alter to meet your personal taste. Papaya, baby kale and banana are the three staples for the smoothie. You can then add your favorite milk, Greek yoghurt or juice. Pineapple and orange work just fine. When I am making a big batch for the entire family, I use a bigger blender. I serve the kids first, then I then take what is left of the smoothie, add protein to it and re-blend it. The second batch is for my husband and me. When I'm making one serving, I use the Nutribullet.
PAPAYA
Papayas grow all over Central America, the Caribbean, and the southern states of California and Florida. We are in Miami, and we can get papayas in the local market throughout the year. Papayas are more abundant in some months than others. Papayas come in a wide range of sizes. They taste like melons and have black seeds and orange flesh. I slice my papaya in half and use one half to make the smoothie. I cut the other half into cubed pieces and give it to the kids for a snack. Since I always need to use half of the fruit, I tend to make about two or three servings instead of one.
INGREDIENTS
1x2x3x
3-4oz baby kale
0.5 papaya
1 banana
4 ice cubes
2 cups pineapple juice or orange juice
INSTRUCTIONS
Wash the kale, let it drain, and remove the stems. Peel the papaya, remove all its seeds and chop it into cubed shapes. Peel the banana as well.
First, blend the baby kale using pineapple juice until the mixture is smooth (If your blender has a pulse setting, use it). Add the papaya and the banana and blend again until smooth. Lastly, add ice cubes. Turn on the ice crushing setting and blend again.
Serve immediately!!
NOTES
I don't find it necessary to weigh or measure the ingredients because I try to prepare it as quickly as possible. When making 2 servings of the smoothie I use half a banana and 1 papaya. Remember that the sizes of papayas and bananas vary widely. Feel free to add more or less depending on the size of your fruits.
If you enjoy creamy smoothies, consider adding a bit of Greek yoghurt when blending. Adding protein makes you fuller. If you want a smoothie with less carbs, skip the pineapple juice and use almond instead.