More Zucchini?!?! – Try This Sweet Zucchini Relish Recipe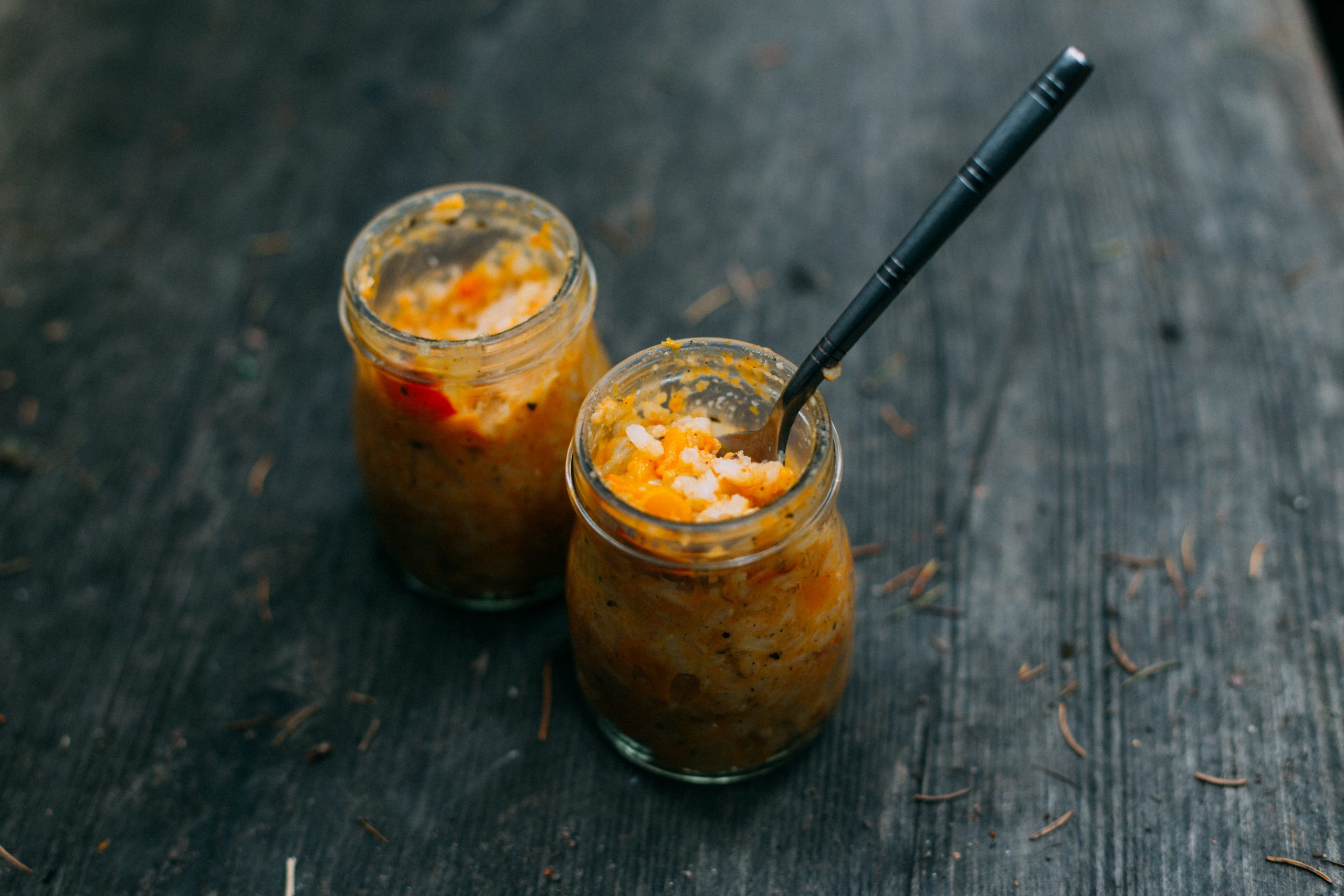 You know that you've reached your threshold with zucchini when you resort to making zucchini bread. There is only so much of this prolific garden wonder that one family or person can eat.
When doing some research on ways to preserve this flavor of summer I found a yummy recipe. It is simply delicious, and is beautiful to boot. If you like the flavor of bread and butter pickles then this one is for you — you'll never buy sweet pickle relish again!
This Sweet Zucchini Relish is a fabulous accompaniment to any cookout, or you can dress up your cheese and charcuterie plate with a heap of this on the side. It would also make wonderful homemade gifts for the holidays — but it likely won't last that long!
Sweet Zucchini Relish
Yield 7 pints
This recipe takes 2 days to make, so plan ahead
10 cups zucchini or summer squash (I used a combination)
3 cups onions
5 tablespoons salt (I use Celtic sea salt)
4 red bell peppers, chopped
3 cups organic sugar
1 teaspoon turmeric
3 cups vinegar (I used Bragg's Organic Apple Cider Vinegar)
1 teaspoon dry mustard
1 teaspoon nutmeg (I like freshly grated)
1 teaspoon celery seeds
1 teaspoon chili flakes or chopped hot peepper of your choice (optional)
SOAK.
Grate zucchini in food processor, along with onion.
Mix salt in with zucchini and place in a non-metallic bowl.
Let stand overnight.
Next morning, rinse thoroughly with cool water in a large strainer, drain well, and pat dry.
MIX.
Place remaining ingredients in large heavy pot.
Sir to combine and then add the shredded vegetables.
Mix well and boil for 30 minutes.
Pack and seal in hot sterilized jars.
ENJOY!
Eggless Peanut Butter Cup Ice Cream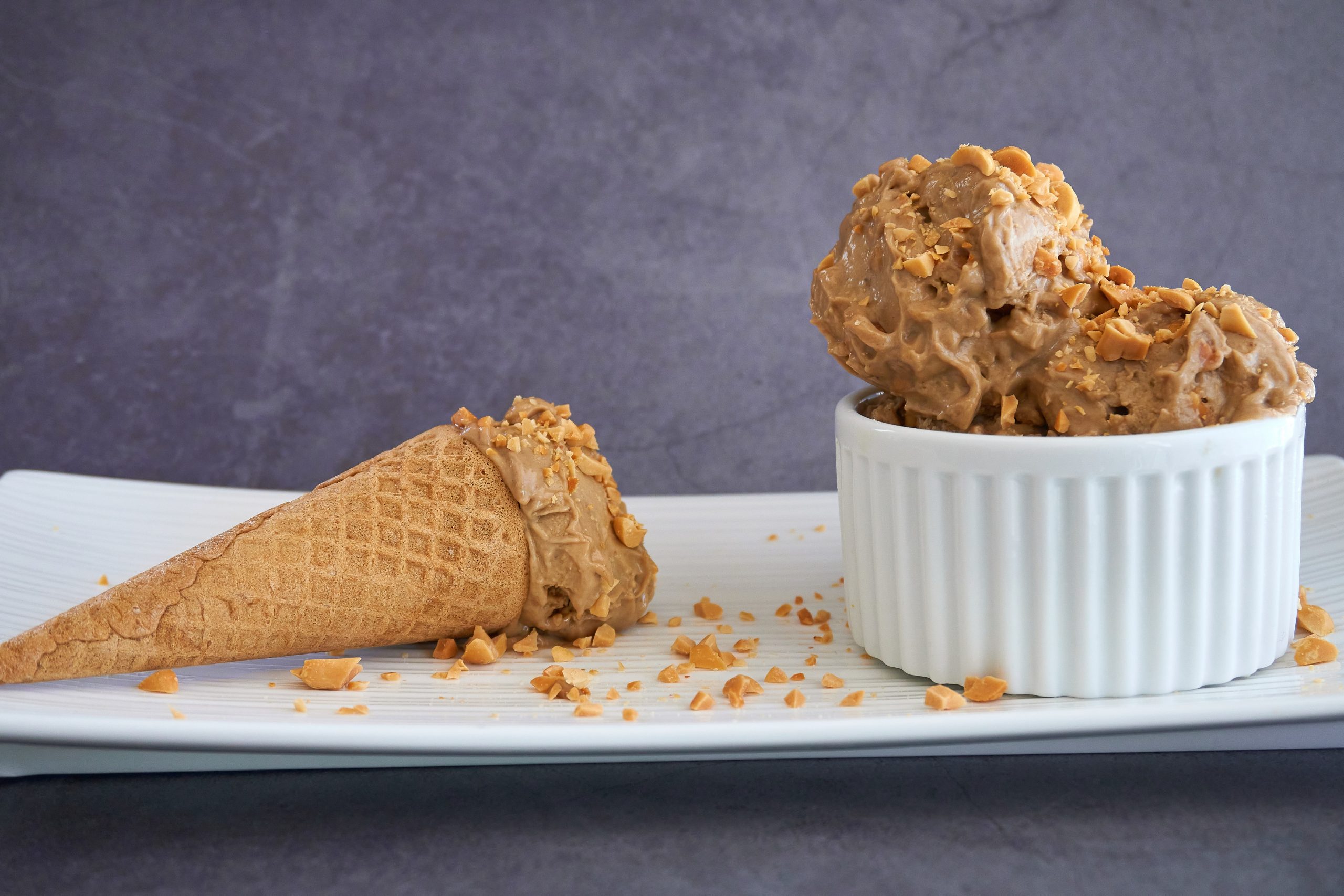 Peanut butter cup ice cream is a creamy dessert made from the most simple of ingredients. It is excellent for a hot day.
I have been making ice cream constantly ever since I received an ice cream maker a year ago. It was a birthday gift and a very welcome one at that.
Before I stumbled on Peanut Butter Cup Ice Cream, my favorite ice cream was Biscoff Ice Cream. I was making Biscoff ice cream most frequently. Now I am making Peanut butter cup ice cream the most.
One of the best things about peanut butter ice cup ice cream is that not everyone likes peanut-flavored ice cream. And that just means more for me.
This is an easy recipe to try and the ingredient list is short. You probably have all, if not most of the ingredients sitting in your kitchen right now.
If you have been looking for a new eggless ice cream recipe, you are in luck. There are no eggs in this ice cream. For some people, the taste of raw eggs is too much. No matter how faint. Hopefully everyone in your home loves it. And if someone doesn't like it, you can eat their share.
Ingredients
Peanut butter
Sugar
Milk
Heavy Cream
Vanilla Extract
Peanut Butter Chocolate Cups
Once you try this recipe, come back with some feedback. We would love to know how it turned out for you. We are always keen on knowing what is going on in your kitchen.
Ingredients
1 and 1/4 cups peanut butter (creamy)
3/4 cup white sugar
1/4 cup milk (whole)
3 cups heavy whipping cream
1 1/2 teaspoons clear vanilla extract
1 1/2 cups chopped peanut butter cups
Instructions
Pour the peanut butter and sugar into a stand mixer's mixing bowl. Beat the peanut butter and sugar together until it has a smooth consistency. Add milk, vanilla, and heavy whipping cream. Mix them in until the sugar has completely dissolved.
Pour the resultant mixture into an ice cream maker. Process the ice cream according to the instructions provided by the manufacturer.
Add peanut butter cups into the ice cream five minutes before the ice cream maker is done making the ice cream.
Wait until the ice cream is ready and transfer the ready ice cream into an airtight vessel. Leave the ice cream in a freezer for 2 hours or more. It will be ready to serve.
An Alcohol-Free Version of Our Best-Loved Cocktail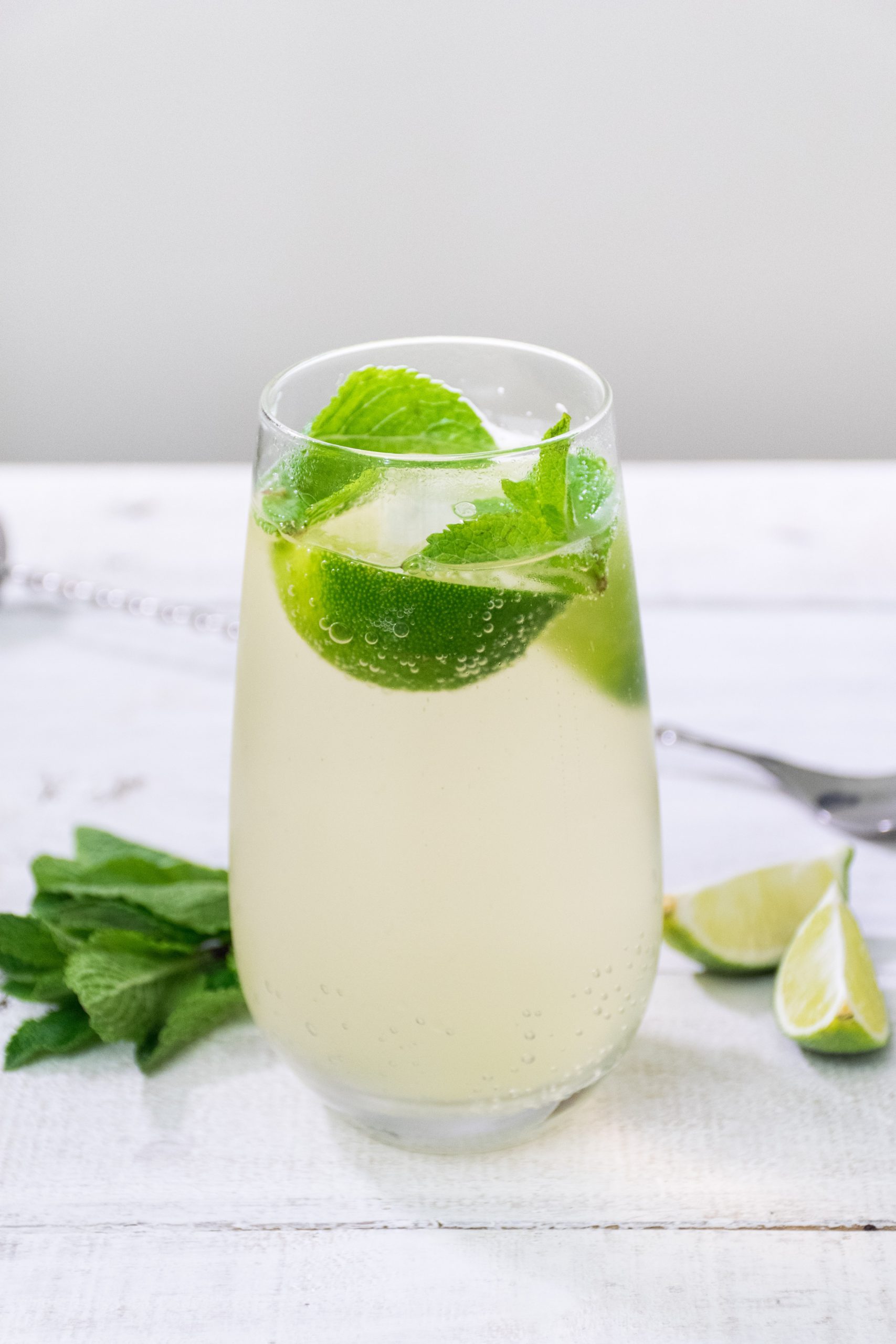 So many people want to know how they can enjoy Coconut cream and lime margarita without the drowsiness that comes after an alcoholic drink. Alcohol is a commitment that you are not always prepared to make. Few things are as pleasant as a margarita enjoyed at a poolside.
Devon Francis is a test kitchen cook who has solved your dilemma with her recipe for a non-alcoholic margarita that offers the same refreshing tropical flavors with none of the alcohol. She uses honey, ginger, maca root powder, Tajin, and orange juice instead of tequila and Cointreau. Believe it or not, her margarita is just as good as the original – if not better.
Devon specifically chose maca powder for its mood-boosting properties and ginger as an adaptogen. According to her, the drink combines coconut flavor with tart and heat. "The overall flavor profile is tart, coconutty, with a hint of heat from the ginger and Tajín."
Tajin is a popular Mexican seasoning composed of dehydrated lime, chiles, and salt. You can find Tajin in grocery stores, liquor stores, online food stores, and Latin American food stores and markets.
If you buy cut mango in Brooklyn or Mexico City, you may have come across Tajin. It is sprinkled in with the fruit and adds an invigorating salty, bright, and spicy flavor to the mango.
Devon designed her recipe to be flexible and quick to make.
Here is her recipe for a fabulous non-alcoholic margarita:
Non-Alcoholic Coconut-Lime Margarita
To rim the glass:
1lime wedge
1 tbsp. pink Himalayan salt
½ tsp. Tajin Clasico Seasoning
For rimming the glass:
To make the drink:
3 oz. coconut milk
1 Tbs. local wildflower honey
2 oz. freshly squeezed orange juice
1 tsp. peeled and grated fresh ginger
1/4 tsp. maca root powder
2 oz. freshly squeezed lime juice
1/8 tsp. Tajín Clásico Seasoning, plus more for garnish
1 lime wedge
Combine the Tajin and salt in a small bowl and stir them together. Spread them evenly in one layer. A small bowl will help you to coat the rim of your glass with a thicker mixture.
Use the lime wedge to moisten the rock's glass rim and dip it into the salt mixture in the bowl. Shake off any extra and store the glass in the fridge until you are ready to use it.
Before you serve the margarita, pour ice cubes into your rimmed glass. Combine the orange juice, coconut milk, honey, lime juice, ginger, honey, maca root powder, and Tajin in a cocktail shaker. Cover the cocktail shaker and shake the mixture hard until it is well chilled. Strain the mixture into your glass that is rimmed and filled with ice. Use the lime wedge as garnish and sprinkle Tajin lightly on your drink just before serving.
Serves 1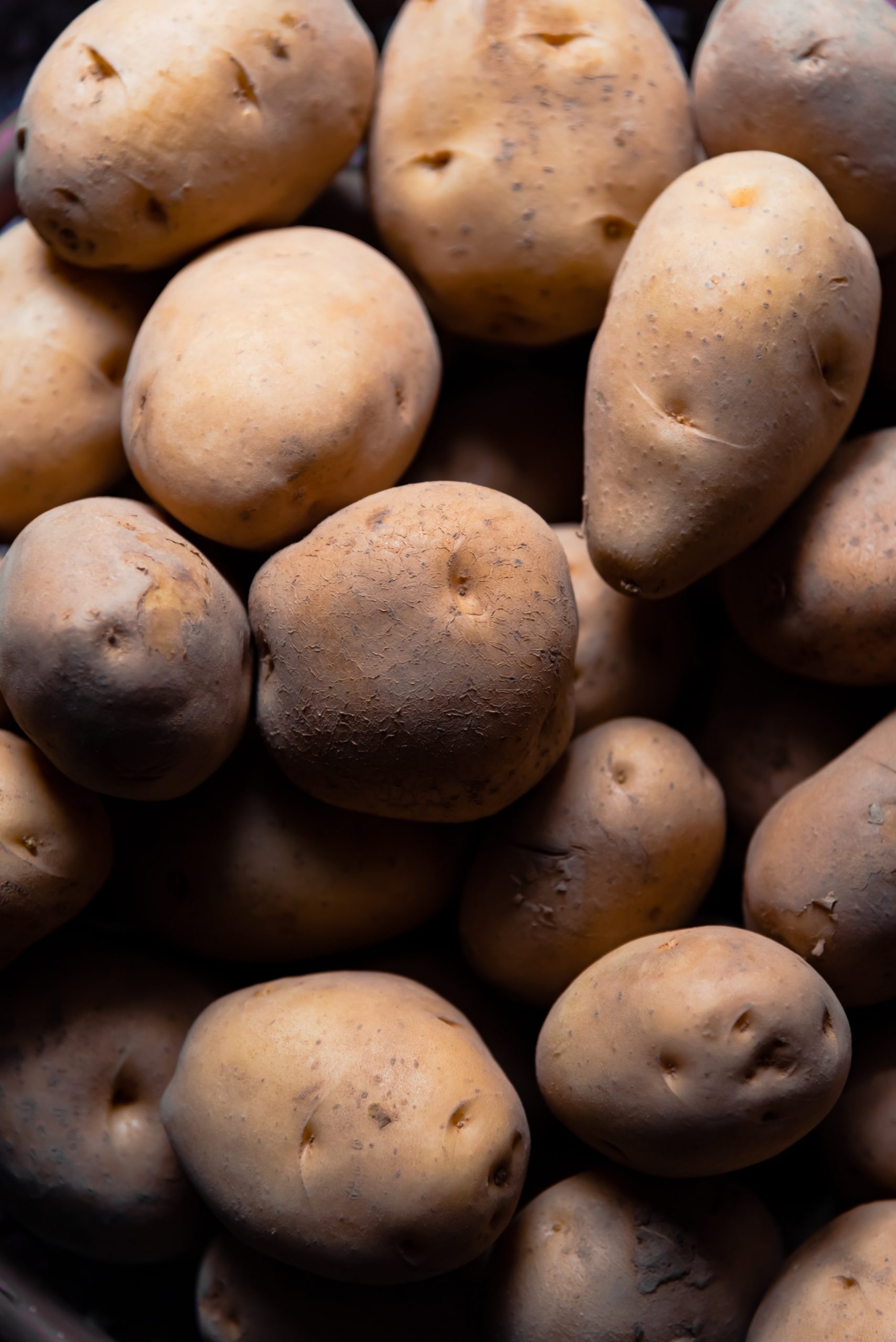 One of the most important life skills is how to make baked potato just right. Thankfully, it is easy to learn how to do this.
It starts with choosing the right potatoes. Only firm and starchy potatoes without bruises will do. Look out for the ones labeled Idaho or Russet.
Scrub the potatoes clean. Do this well to avoid dirty surprises later on when you are eating them.
After cleaning them thoroughly, use a fork to prick the potatoes on every side. When you prick the potatoes, it prevents steam from escaping through spuds and you won't have nasty eruptions as you cook.
Besides the potatoes, you only need salt and pepper and olive oil and they will be ready to bake.
What you will get is pretty much a blank slate. A potato that is perfect for pairing with a savory accompaniment. The exterior will be crisp and the inside of the potato will be soft like a pillow.
Slice the potato along its length to serve it. Add your favorite toppings. Olive oil, labneh, za'atar, or anything else you like.
While the potato is still hot, add some butter and chives.
Ingredients
4 SERVINGS
4 Russet potatoes (about 2½ pounds), scrubbed
Olive oil (for rubbing)
Flaky sea salt
Freshly ground black pepper
Unsalted butter, finely grated Parmesan cheese (or your favorite cheese), and/or chopped fresh chives (for serving)
Preparation
Step 1
Set the temperature of the oven at 350. After preheating, use a fork to prick the potatoes on every side. Rub the potatoes with oil and add salt and pepper for seasoning.
Step 2
Arrange the potatoes on an oven rack and let them cook until they feel soft to the touch and have crispy skin. This should take an hour or more.
Step 3
Use salt and pepper to cut open each potato and add salt and pepper for seasoning. Use chives, butter, and parmesan for topping as desired.