"I'll Have What She's Having" – Best Foodie Moments from Our Favorite Movies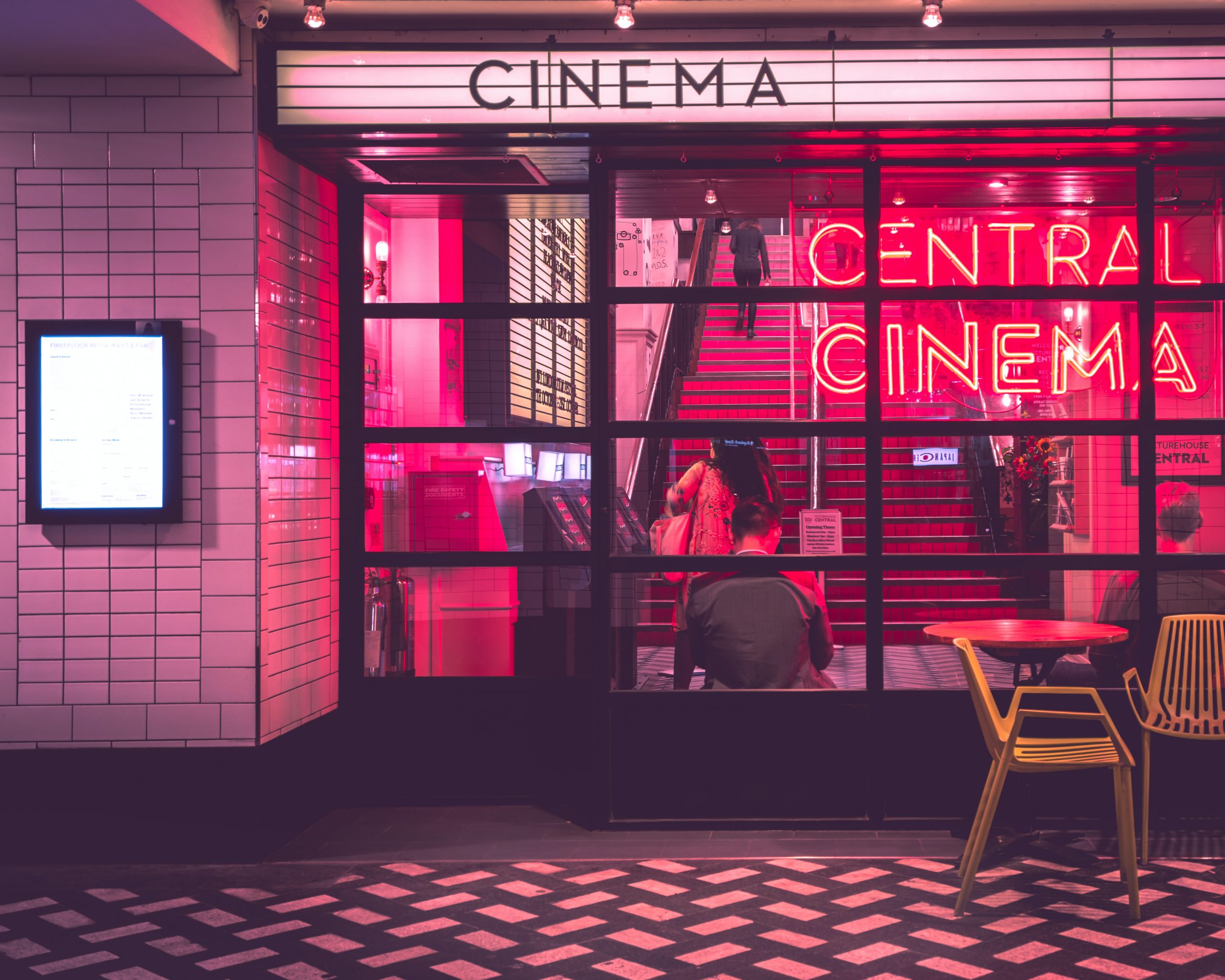 Do you consider yourself something of a foodie? Are you the type that can really appreciate not just great tasting food, but the presentation, ingredients, and even the preparation of the dish? If you've answered yes to all of these questions then there is no doubt that you probably also enjoy classic foodie moments on the big screen. Movies have long-since been the perfect vessel for showcasing fabulous foods, and have helped to birth a whole new generation of foodies.
So, in the spirit of the classic line "I'll have what she's having", here's a look at some of the best foodie moments from our favorite movies.
Burnt
Sometimes the "classics" are ones that didn't necessarily do well in the box office and Burnt is a great example. While this one didn't score high by the critics, for foodies the movie is a real journey through your taste buds. The movie is all about Adam Jones, played by Bradley Cooper, who was once an incredible chef but who has since fallen far from his peak. Jones decides to move to London in an effort to re-start his once-great career.
Be prepared for plenty of mouth-watering dishes that may just prompt you to get in the kitchen yourself and whip up something fabulous. In fact, you may want to think ahead and do a little research on the best meal kit delivery services so you can sign up for the ideal one and have those ingredients on-hand to cook alongside Bradley Cooper.
Eat, Pray, Love
Eat, Pray, Love isn't just a foodie's perfect movie, although you do get plenty of incredible food moments, it has much more. The movie stars Julia Roberts who has recently been divorced and decides it's time to eat, pray, and love her way through Italy, India, and Bali. Roberts' self-discovery journey is filled with poignant and lovely moments, capped off with some absolutely incredible food.
Chef
Here's a great example of a movie that wasn't really a mainstream hit but has certainly found an audience with foodies. Chef stars Jon Favreau as chef Carl who has been working at a very upscale restaurant. The problem is that he feels it is stifling his creativity as a chef. He ends up fighting with his boss and losing his job.
Suddenly jobless, Carl decides this is the perfect time to tap into his background and start a food truck business serving up Cuban sandwiches. Not only does Carl get his inspiration back, but he also becomes much closer to his family.
Julie & Julia
Every foodie out there is familiar with Julia Child's work, which is exactly why the movie Julie & Julia is so fun and special. The movie stars Amy Adams. She plays cookery blogger Julie Powell, who has decided to challenge herself and cook each of the recipes in Julia Child's first book. The movie actually jumps between the present with cooking blogger Julie, and the past with Julia Childs played by Oscar award winner Meryl Streep.
Chocolat
Get ready to infuse your foodie journey with love in Chocolat, which stars such big names as Judi Dench, Juliette Binoche, Johnny Depp, Lena Olin, and Carrie-Anne Moss to name a few. The movie takes place in 1959 when a woman moves into a small French village, along with her young daughter. Vianne, played by Juliette Binoche, almost instantly opens up her own confectionery shop in the village, right across from the Catholic church.
The shop opens right after Lent, and Vianne goes on to tempt them to break with what they have given up and give in to the tasty treats. It's another movie that takes you on a beautiful journey and the cast of characters is memorable, to say the least.
Willy Wonka and the Chocolate Factory (1971 version)
While Willy Wonka and the Chocolate Factory may not be the first thing that comes to mind when thinking of foodie movies, but in reality, it is the perfect definition of one. Each scene of the plot is capped off by some fabulous cinematography that centers on food, tasty sweet food, of course. This one is great for the whole family no matter their age and is the very definition of a "classic".
In this movie, you will follow Charlie, a boy from a very poor family who has won one of five golden tickets to tour the mysterious chocolate factory owned by Willy Wonka. It fits into the genres of musical, fantasy, and family, really managing to round itself out as one of the all-time greatest movies – not just for foodies.
Binge Watch Them All
If you're a foodie looking for that next great movie to watch, you may want to check out one of these fabulous titles or go ahead and binge-watch them all.
Food Trends to Watch out for in 2021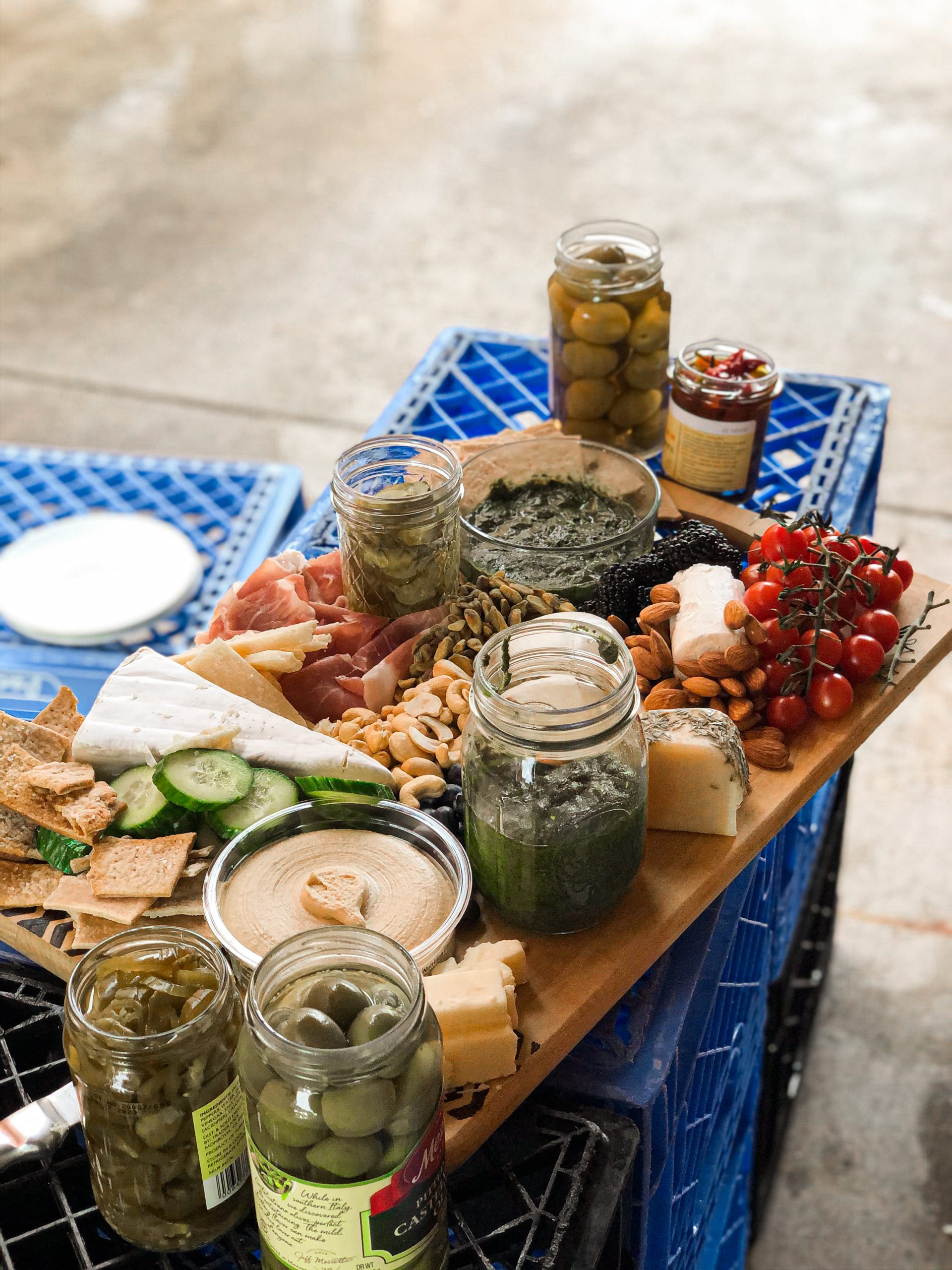 I was certainly anxious to put 2020 behind me, and after going through Pinterest's 2021 trend report certainly gave me a clearer picture of what 2021 might look like. So what is food going to look like in 2021?
"Pinners will experiment with new flavors, techniques, and cuisines at home," says Aya Kanai, the head of Content and Editorial Partnerships at Pinterest. Here is what that means:
Flavor Rules
Pinterest predicts that people will be using spices more generously in 2021. More Pinners are searching for terms like 'tomatillo enchilada sauce,' 'cajun chicken pasta recipes,' and other search terms that betray a hunger for more spicy dishes.
This coincides with Instacart's prediction that people will be preparing more heavily spiced food in 2021.
More Varied Charcuterie
People will be creating charcuterie boards for more than just meat and cheese. Dessert spreads, breakfast spreads, and other unique charcuterie board trends will be used in 2021.
We've already seen varied charcuterie boards in 2020 as people created hot cocoa boards and Halloween inspired boards.
Top Chef Inspiration
Many people are no longer able to visit restaurants, but that does not mean that they don't want to enjoy a restaurant experience.
More people are going to be trying to hone their cooking skills in 2020 to prepare meals that look more like what they would find in a restaurant.
A surge in Pinners searching for garnishes, gourmet food plating among other terms shows that more people are looking to recreate the experience of eating in a restaurant even as they dine at home.
What has 2020 done to your Grocery Shopping?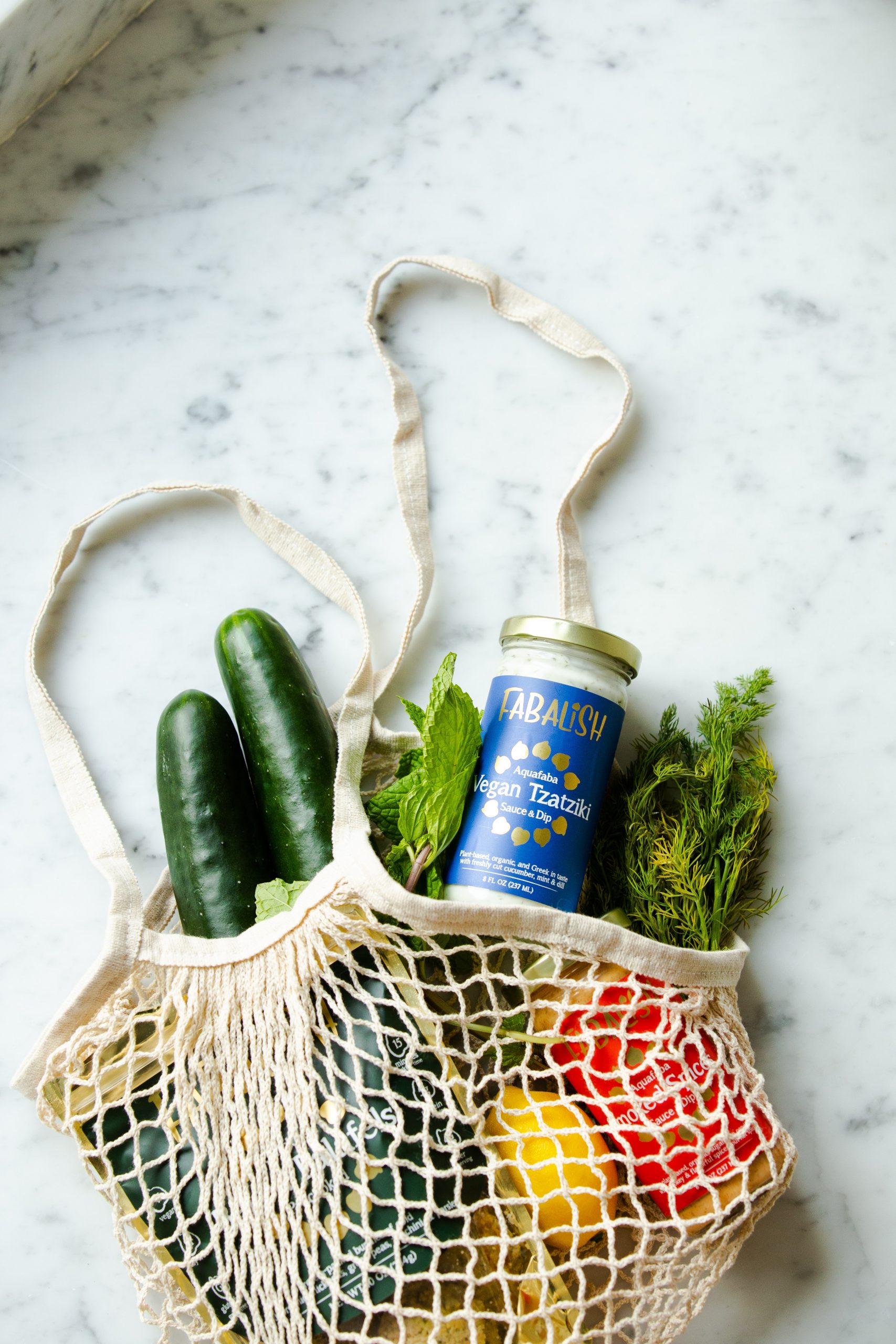 2020 has been unlike any other year in recent times.
Once in a while, I enjoy the pleasure of testing new recipes to see if they work just as well for normal people like me who are not trained chefs.
The first time I tested a new recipe from a chef, I was totally nervous about it. I did not know whether I could pull it off, or whether I was going to waste my ingredients and disappoint the people who were going to taste it.
Now, I test a new recipe every month. I choose a recipe that sounds delicious and will get me to do something I don't usually do. The challenge is exciting.
Testing new recipes has given me a chance to really think about the accessibility of different ingredients during this time of Covid. I used to go out of my way to find things like unique types of chile or fresh herb. Now I am more likely to order it online or Google substitute ingredients instead of going out in search of a hard-to-find ingredient.
Even when you have the money to order unique ingredients and have them delivered to your house, you will find that the pandemic has made us all more conscious of what we are eating and how it gets to us.
I find ways to incorporate any leftover ingredients in the next meal, to avoid wasting it. Pumpkin left over from a pumpkin-tahini mousse pie, will probably find itself in a spiced chocolate pumpkin cake. The leftover tahini will probably end up in brownies or swirly loaf cakes.
I wonder how other people do about recipe ingredients they haven't worked with before. What happens when it is not stocked in your local grocery store? What if you don't want to end up with unused portions that you can't afford to waste?
Even as we think about food ingredients, we need to remember how our purchasing decisions affect farmers in far off places like India, where farmers are marching to protest against harmful agriculture policies and unfair markets. Diaspora Co is a spice company that works with farmers in India to address this problem.
Some restaurants within the US are doing anything they can to adapt to the realities of the pandemic; from selling groceries, to laying off workers (which 17% of restaurants have done). Restaurants are expected to continue laying off workers in the days to come.
The Umami-Synergy in and Nutritional Resource that is Yeast, Marmite & Vegemite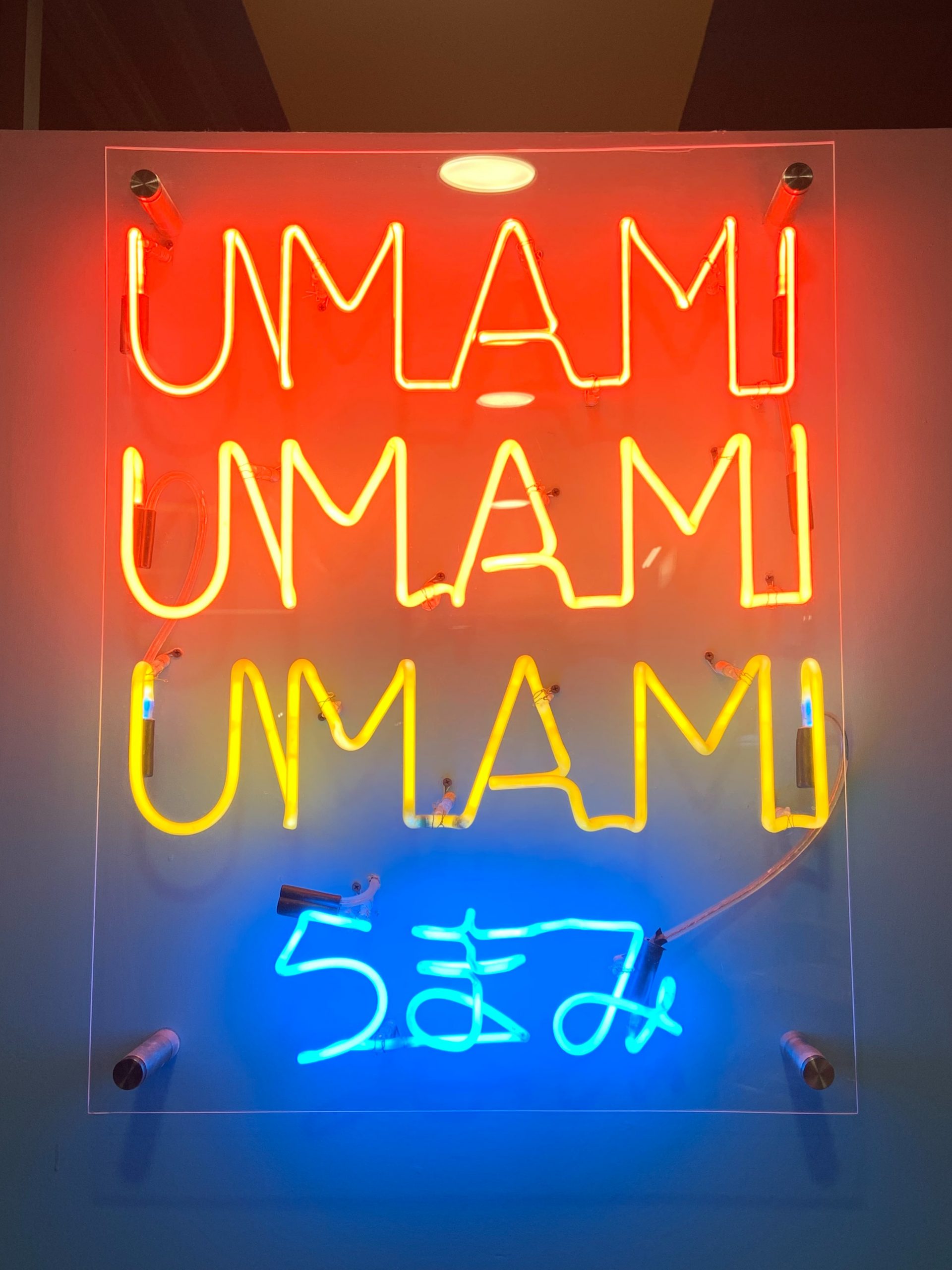 Yeasts are some of the most versatile cooking ingredients in the food industry. This single-cell fungus with a round shape serves a wide variety of uses.
Some of the earliest documented scientific research into the nutritional value of yeast was published in Volume 88 of the American Journal of Pharmacy in 1916.
The researcher, Atherton Seidell who was based at the Hygienic Laboratory found that he could alleviate malnourishment in pigeons by administering spent yeast that he got from breweries. The Hygienic Laboratory is now the National Institute of Health.
In contrast, when the pigeons were feeding exclusively on polished rice, they were malnourished to the point of paralysis. The yeast provided the missing vitamins and minerals.
The remarkable results showed how a cheap waste product could be repurposed as a source of valuable nutrients.
Tove Danovich published an excellent article on NPR that explores the history of yeast as a nutritional powerhouse.
Food products that contain yeast come in two varieties. Nutritional yeast is a dry, yellow powder made up of dead brewer's yeast. This is yeast that has been killed using heat.
Nutritional yeast is great for adding a cheesy taste to your dairy free food recipes like crackers, cheese dips, savory cookies, and lasagna. You can make a cheese free cheese dip with the addition of a tablespoon of nutritional yeast and a little corn starch to some nut milk.
Yeast extract is used in commercial food products like Vegemite and Marmite yeast paste. Yeast extract is a dark and thick liquid or it may be dehydrated so that it is sold as a powder.
The yeast cells are shrunk by adding salt or broken by steaming to make yeast extract. Yeast extracts are nutrient rich: containing B complex vitamins as well as iron. When Australia's supply of British yeast extract Marmite was interrupted during WWI, Australians created their own Vegemite which also includes celery, onion, and other vegetables.
Whether you opt for yeast extracts or nutritional yeast, you will end up with a meal enriched with umami substances like glutamates and ribonucleotides that make for a rich savory experience. The synergy between the two is known as umami synergism.
The combination of both enhances the umami taste. The condiment also has a bitter note that might come off as intense or bitter, depending on your sensitivity. Yeast pastes add flavor to toast, pastas, soups, savory pastries, and meat marinades. Use them any time you want to make a savory dish more intense.