"I'll Have What She's Having" – Best Foodie Moments from Our Favorite Movies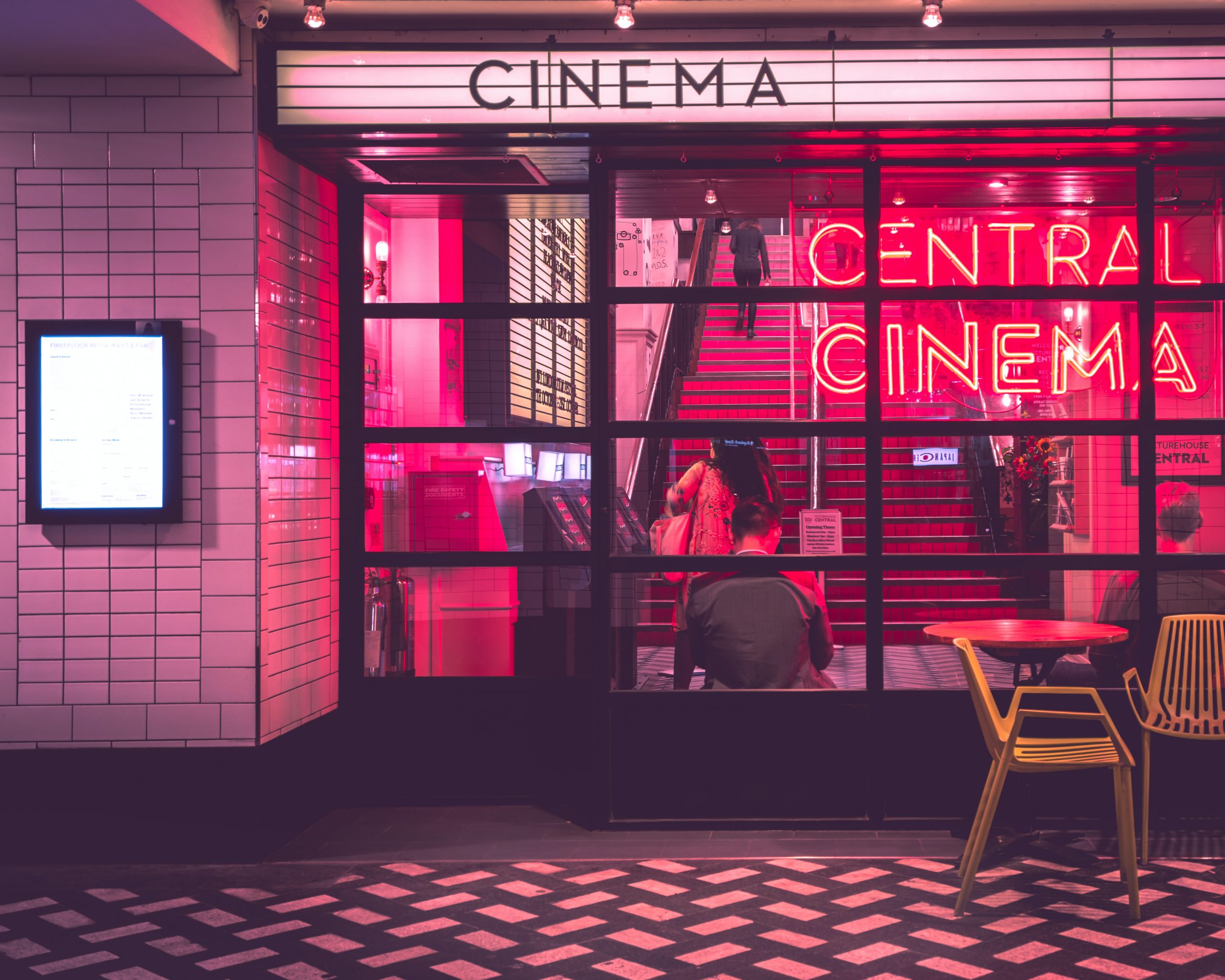 Do you consider yourself something of a foodie? Are you the type that can really appreciate not just great tasting food, but the presentation, ingredients, and even the preparation of the dish? If you've answered yes to all of these questions then there is no doubt that you probably also enjoy classic foodie moments on the big screen. Movies have long-since been the perfect vessel for showcasing fabulous foods, and have helped to birth a whole new generation of foodies.
So, in the spirit of the classic line "I'll have what she's having", here's a look at some of the best foodie moments from our favorite movies.
Burnt
Sometimes the "classics" are ones that didn't necessarily do well in the box office and Burnt is a great example. While this one didn't score high by the critics, for foodies the movie is a real journey through your taste buds. The movie is all about Adam Jones, played by Bradley Cooper, who was once an incredible chef but who has since fallen far from his peak. Jones decides to move to London in an effort to re-start his once-great career.
Be prepared for plenty of mouth-watering dishes that may just prompt you to get in the kitchen yourself and whip up something fabulous. In fact, you may want to think ahead and do a little research on the best meal kit delivery services so you can sign up for the ideal one and have those ingredients on-hand to cook alongside Bradley Cooper.
Eat, Pray, Love
Eat, Pray, Love isn't just a foodie's perfect movie, although you do get plenty of incredible food moments, it has much more. The movie stars Julia Roberts who has recently been divorced and decides it's time to eat, pray, and love her way through Italy, India, and Bali. Roberts' self-discovery journey is filled with poignant and lovely moments, capped off with some absolutely incredible food.
Chef
Here's a great example of a movie that wasn't really a mainstream hit but has certainly found an audience with foodies. Chef stars Jon Favreau as chef Carl who has been working at a very upscale restaurant. The problem is that he feels it is stifling his creativity as a chef. He ends up fighting with his boss and losing his job.
Suddenly jobless, Carl decides this is the perfect time to tap into his background and start a food truck business serving up Cuban sandwiches. Not only does Carl get his inspiration back, but he also becomes much closer to his family.
Julie & Julia
Every foodie out there is familiar with Julia Child's work, which is exactly why the movie Julie & Julia is so fun and special. The movie stars Amy Adams. She plays cookery blogger Julie Powell, who has decided to challenge herself and cook each of the recipes in Julia Child's first book. The movie actually jumps between the present with cooking blogger Julie, and the past with Julia Childs played by Oscar award winner Meryl Streep.
Chocolat
Get ready to infuse your foodie journey with love in Chocolat, which stars such big names as Judi Dench, Juliette Binoche, Johnny Depp, Lena Olin, and Carrie-Anne Moss to name a few. The movie takes place in 1959 when a woman moves into a small French village, along with her young daughter. Vianne, played by Juliette Binoche, almost instantly opens up her own confectionery shop in the village, right across from the Catholic church.
The shop opens right after Lent, and Vianne goes on to tempt them to break with what they have given up and give in to the tasty treats. It's another movie that takes you on a beautiful journey and the cast of characters is memorable, to say the least.
Willy Wonka and the Chocolate Factory (1971 version)
While Willy Wonka and the Chocolate Factory may not be the first thing that comes to mind when thinking of foodie movies, but in reality, it is the perfect definition of one. Each scene of the plot is capped off by some fabulous cinematography that centers on food, tasty sweet food, of course. This one is great for the whole family no matter their age and is the very definition of a "classic".
In this movie, you will follow Charlie, a boy from a very poor family who has won one of five golden tickets to tour the mysterious chocolate factory owned by Willy Wonka. It fits into the genres of musical, fantasy, and family, really managing to round itself out as one of the all-time greatest movies – not just for foodies.
Binge Watch Them All
If you're a foodie looking for that next great movie to watch, you may want to check out one of these fabulous titles or go ahead and binge-watch them all.
A Culinary Odyssey: The Palm Beach Food & Wine Festival Unveiled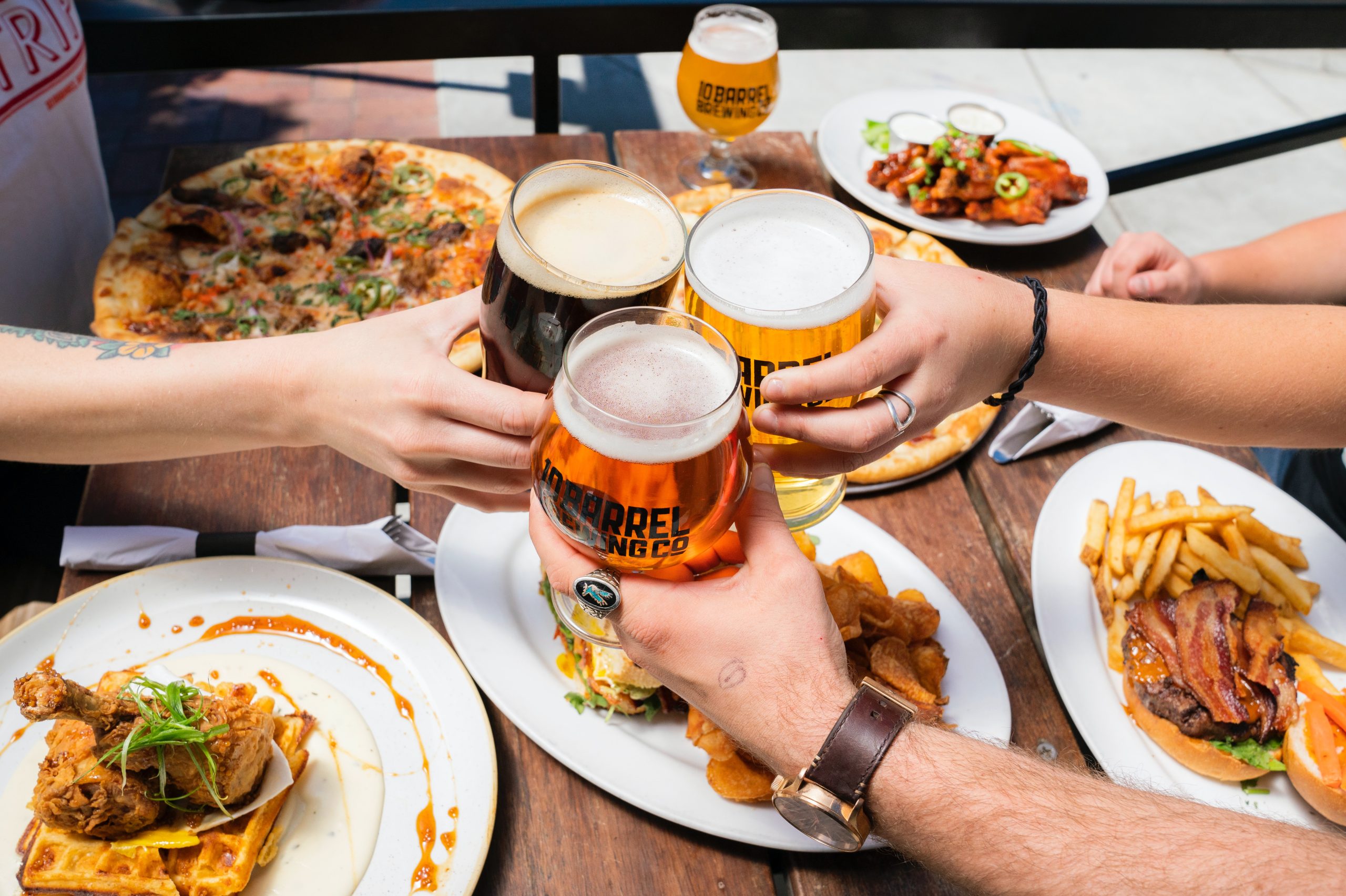 The Palm Beach Food & Wine Festival, now in its 16th year, is a gastronomic extravaganza that promises to be a feast for the senses. Scheduled to run from December 7-10, the festival is a four-day culinary journey that brings together a star-studded lineup of renowned chefs, live cooking demonstrations, wine tastings, and much more. This year, the festival has partnered with Wine Spectator to elevate the experience, offering an array of fine wines and spirits. A portion of the festival's proceeds will benefit the Els for Autism Foundation, a nonprofit organization serving individuals with autism spectrum disorder (ASD) and their families globally.
A Star-Studded Affair
The festival kicks off on December 7 with six multi-course sit-down dinners across Palm Beach County, all starting at 7 p.m. One such event, "Sustain," focuses on sustainable seafood and will be held at PB Catch Seafood & Raw Bar. The event will feature dishes from guest chefs Valerie Chang, Ashley Christensen, and Sarah Grueneberg and is hosted by Kevin Sawyer. Another highlight is "An Evening with Robert Irvine," where guests can enjoy cocktails crafted with Irvine's Spirits at Okeechobee Prime Event Hall. The dinner costs $275 per person, and $100 from each ticket will go to the Robert Irvine Foundation.
A Feast for the Palate
Day two of the festival, December 8, will feature three signature lunch events followed by three dinner events. "Lunch with Friends" at Meat Market will offer a four-course seated lunch with wine pairings from Paul Hobbs Wines. The event will feature guest chefs Maneet Chauhan, Antonia Lofaso, and Ken Oringer, and host chef Sean Brasel. Another intriguing event is "Sunset & Swirls, A Progressive Wine Tasting" at Eau Palm Beach Resort & Spa. Here, guests can enjoy a tour of four distinctive wines by Banfi Wines, guided by a distinguished wine expert.
A Learning Experience
The third day, December 9, is all about fun, food, and learning. "Kids Kitchen," presented by Kroger Delivery, will invite young cooks for two 60-minute cooking sessions at the Four Seasons Resort. The event will be hosted by chefs Robert Irvine and Duff Goldman. Another event to look forward to is "Master Taste," where Master Sommelier Virginia Philip will offer insights into select wines' color, aromas, flavors, and acidity.
The Grand Finale
The festival will conclude on December 10 with its most anticipated annual events, including two unforgettable brunch experiences and the always popular Grand Tasting. The Grand Tasting will be held at the Palm Beach County Convention Center from 2 to 6 p.m. Guests will sample dishes and dessert samplings from dozens of South Florida's best restaurants, as well as wine and spirit tastings from various distributors and vineyards. The afternoon will culminate in the Grand Chef Throwdown, where three local chefs will compete for a $10,000 local charity prize.
The Takeaway
The Palm Beach Food & Wine Festival is not just a food event; it's a celebration of culinary artistry, a gathering of like-minded food enthusiasts, and a platform for chefs to showcase their talents. With its diverse range of events, from intimate dinners to grand tastings, the festival offers something for everyone. Whether you're a foodie, a wine connoisseur, or someone looking to explore the culinary world, this festival is a must-visit.
For more details about individual events, participating chefs, or to purchase tickets, you can visit the official website or call 800-210-0689.
Why the Clash over 'Plant-Based' Food is Silly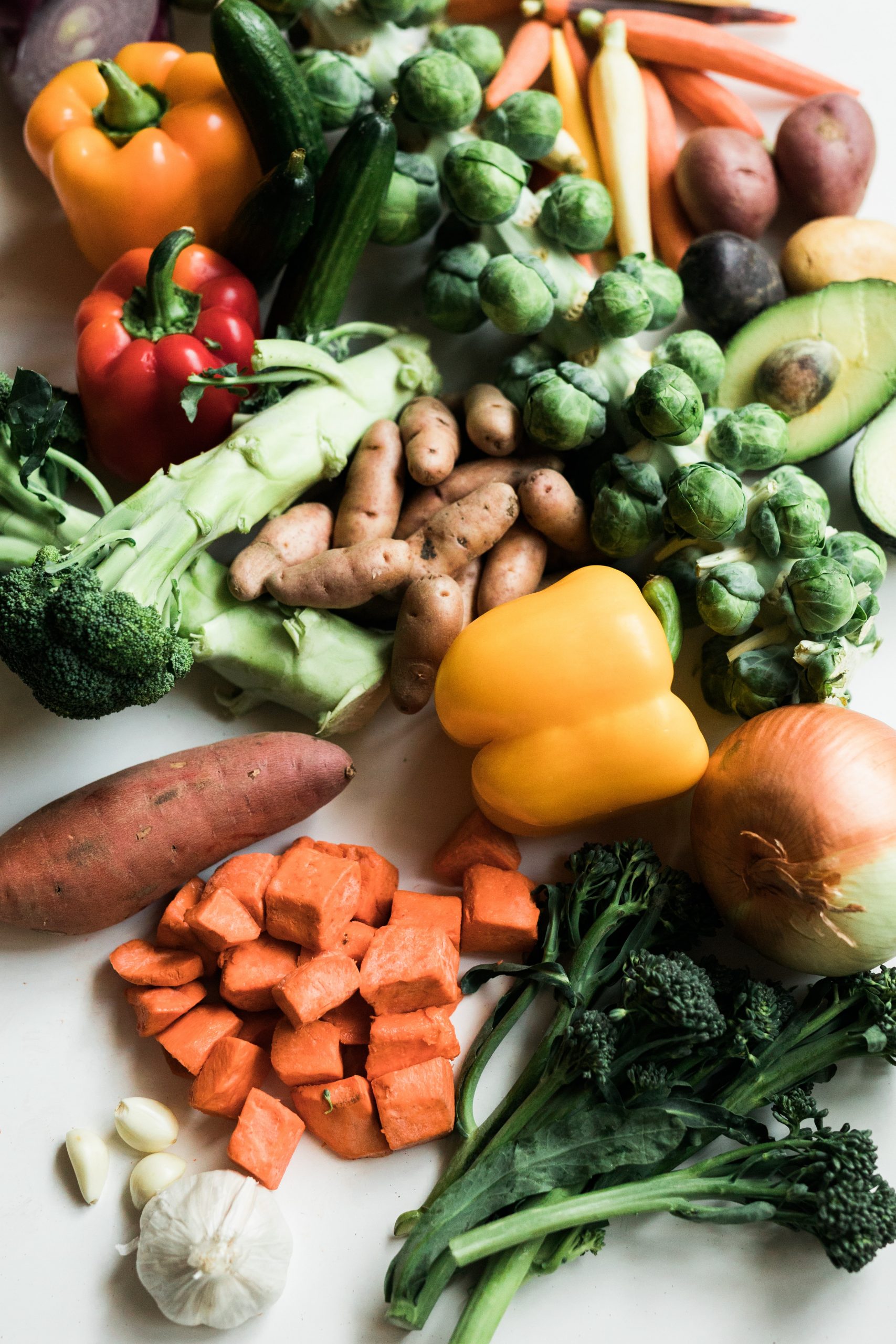 Larry Kudlow is an ex-economic advisor to Donald Trump who has warned that President Biden's new climate policy is a threat to meat consumption in America.
The Fox News host says that in the end, it will be difficult for Americans to celebrate July 4th with a steak or a burger because of the new policy.
"Get this, America has to stop eating meat, stop eating poultry and fish, seafood, eggs, dairy, and animal-based fats. Ok, got that? No burger on July 4," Kudlow warns.
Everyone knows that July 4 is the kind of holiday that has lots of people eating meat – especially grilled meat.
But are you going to find yourself "throwing back a plant-based beer with your grilled Brussels sprouts" on July 4 a few years to come?
This debate is raging among consumers of Fox News who are particularly concerned about losing a range of freedoms, including dietary freedoms.
Says Kudlow: "I'm sure middle America is just going to love that. Can you grill those Brussels sprouts?"
What Kudlow misses is that beer is made from grains like wheat, corn, and rice. These are plants that appear variously on American diets in tacos and burger buns and pizzas. Beers are not made from animal plants but fermented grains.
Even the meat for burgers and steaks comes from animals that feed on plants. French fries are made from potatoes which are – surprise – a vegetable. Donuts, Doritos, chips, biscuits, all come from plants. So does sugar.
If you have eaten a meal or downed a drink today, you have already consumed a plant-based meal. Food, by and large, comes from plants. There is no dangerous conspiracy afoot.
Sending shockwaves to Measure the Ripeness of Fruit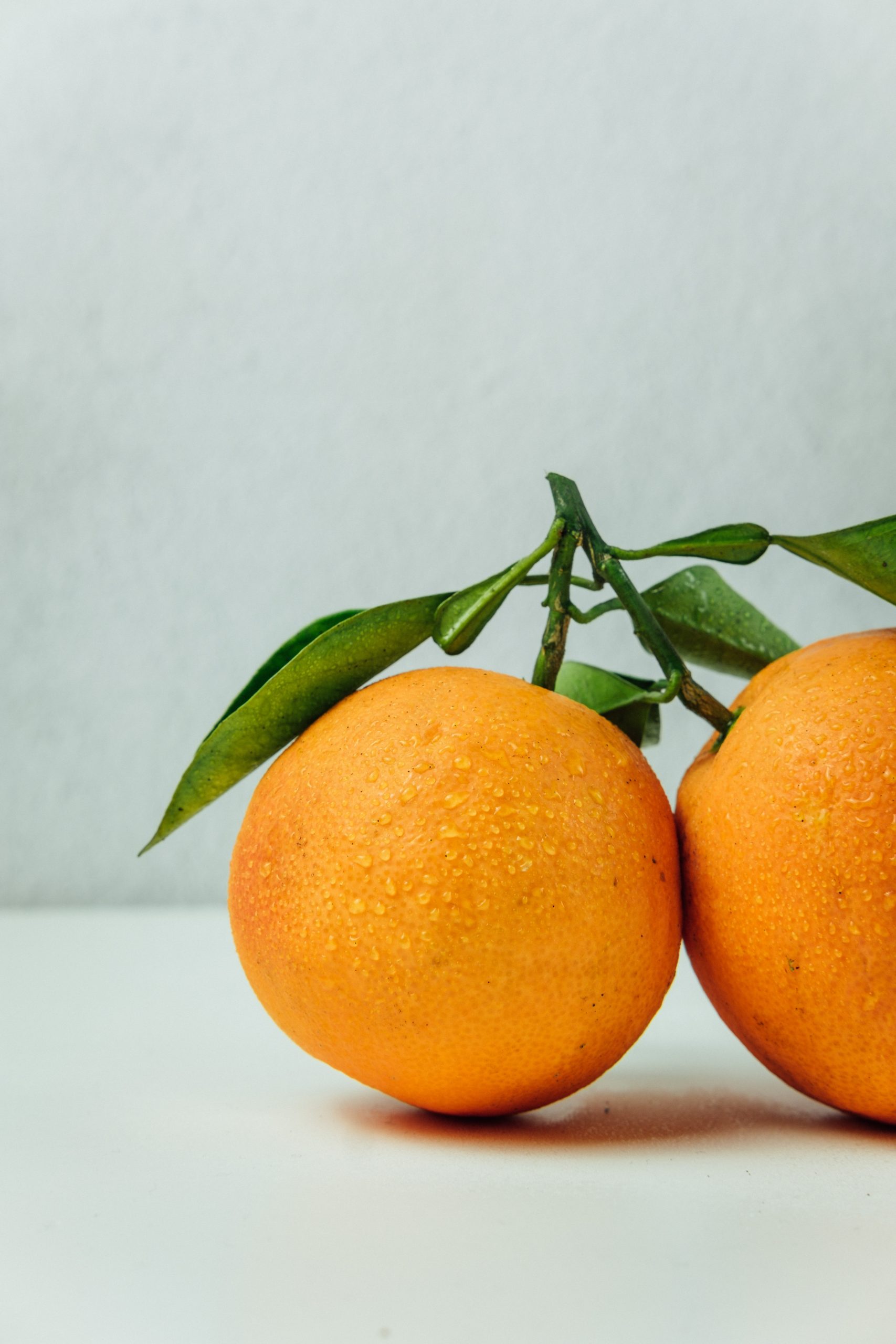 Researchers in Japan have achieved a breakthrough that will make farms more efficient and curb food wastage throughout the value chains.
The team that is based at Tokyo's Shibaura Institute of Technology in Tokyo will be working with Laser-induced Plasma shockwaves which create vibrations on a fruits surface.
These vibrations are what the scientists ate using to tell the ripeness of fruit.
This technology can potentially help to make agriculture more efficient right from the farm.
With a more accurate measure of ripeness, growers can now pack fruit that is just ripe enough to the picked. Neither too rope nor too unripe.
Farmers will be able to time their harvests perfectly.
Retailers will not purchase overripe or unripe fruit.
When consumers buy unripe fruit or underripe fruit, this equally results in wastage.
Farmers, retailers, and consumers use different methods to check ripeness of fruit.
Most of the time, this involves putting pressure on the fruit either using hands or a hammer or some type of instrument.
These methods register varying degrees of success, depending on what fruit they are applied on.
Mechanical techniques are most popular, even though some professionals use optical as well as biomedical techniques.
Mechanical methods assess the firmness of the fruit and this measure can be used to deduce the ripeness of the fruit
It doesn't suit softer fruit that easily suffers mechanical damage.
The new method does not require any form of mechanical pressure or contact.
It uses LIP (Laser Induced Plasma) instead of force to assess the ripeness of fruit. LIP is so much better because it does not damage the fruit.
LIP works better with hard fruits for whom mechanical pressure may not work. In a plasma state, atoms are already stripped of electrons and they now have an electric charge.
When a high energy laser beam is focused onto a small pocket of air, it produces a similar effect of inducing an electrical charge.
The plasma bubble expands and emits shockwaves faster than the speed of sound.
Researchers have experimented with shockwaves before, generating them near the skin of a fruit and observing the resultant vibration which they dubbed 'football mode vibration' because of the way spherical bodies deform to create a shape that resembles a football.
The researchers checked that the vibrations had a frequency that reflected how firm the skin of the fruit was.
The scientists used Rayleigh waves which appear on the fruit's surface because fruits don't show this kind of vibration.
The technique was first demonstrated using Kent mangoes to prove that the speed of the Rayleigh waves can be used to tell how ripe the fruit is, even without touching the fruit or applying any pressure to it.
Mangoes have large seeds that change the way surface waves are propagated and this makes the measurements harder to read. The researchers found that they could measure rayleigh waves along the mango's equator line for consistent results instead of using the prime meridian line.
Besides large seeds, deformities like cavities and decay have the capacity to alter the measurements of rayleigh waves.
With time, the scientists came up with a set of best practices to guide them in measuring the ripeness of soft fruit using rayleigh waves. According to Professor Naoko Hosoya, the system has enabled contact free ways of measuring the firmness of a fruit: "Our system is suitable for non-contact and non-destructive firmness assessment in mangoes and potentially other soft fruits that do not exhibit the usual [football mode] vibrations."