What is your kitchen personality?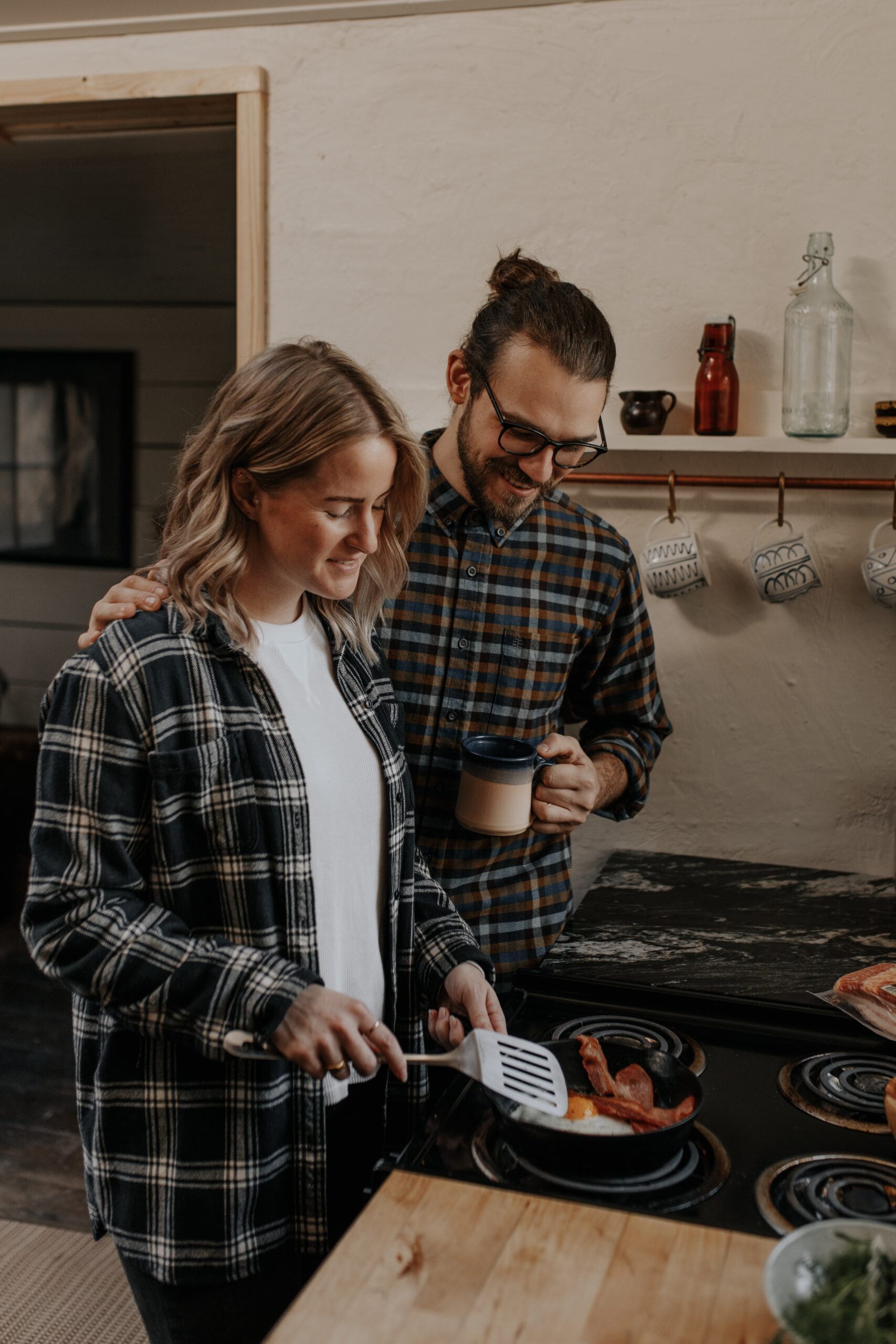 When it comes to your kitchen, it not only resembles your personality, and what sort of household you run, but it can speak a huge amount about what kind of cook you are. So what is your kitchen personality?
Whether you spend most of your spare time in the kitchen, if it's a family area, or if it's just a necessity, the way you design your kitchen is important – it needs to suit your lifestyle. Here, kitchen experts Harvey Jones gives you an insight into the types of kitchen styles that will best suit you:
The Master Chef
Are you the genius behind your kitchen? What type of cook are you? Do you love spending hours on end experimenting with new flavours and recipes, making lavish meals and keeping up with family traditions for everyone to enjoy? If you have answered: yes, yes and yes, then come and claim your title: The Master Chef.
You'll most likely dream of having a top-of-the-range kitchen with stacks of the latest utensils and appliances so you can get the most out of your cooking. You might want to consider a hi-spec built-in oven, a hot-water tap and a large fridge freezer to store all your fresh ingredients.
If you are king or queen of hosting, then you might also want to add a wine cooler or cabinet to keep everyone's favourite tipple at the perfect temperature. The Linear range is perfect for the Master Chef – gorgeously refined, flat-fronted and easy to clean. Finish the look off with stainless steel or cool stone worktops for great pastry-making.
The Family Baker
Is your kitchen the heart of your home? Is being the family baker your kitchen personality? If it is the place where the whole family gathers to laugh, talk and eat a delicious meal, then it's likely that it needs to be family friendly. It needs to be safe for your little ones who could potentially be running around whilst you cook the family dinner – curved cupboards and worktops are a good idea to prevent any sharp bumps.
The centre of the traditional kitchen should include a table, or a more modern take to this is an island or peninsula. After all, it's a place for the family to gather whilst you prepare and cook. An island or peninsula can also act as a breakfast bar and homework station by adding bar stools. There are also stacks of interior solutions that can be built into your cupboards so you can store all utensils, appliances and any hazardous equipment away from little ones' hands.
Again, a large fridge freezer is a good investment for a family kitchen, especially one with an integrated water dispenser so that your children can help themselves to a drink when they need it. Similarly, with little feet running around you'll want a non-slip, durable floor that is easily cleaned and doesn't show all those sticky fingerprints.
Finally, if you are one for baking sweet treats and fresh bread for everyone to enjoy, then a larder, where baking goods can all be kept in one place, and plenty of internal plugs so you can leave your mixers and blenders ready to go but still out of sight are both great investments for a Family Baker.
The No-Fuss Cook
For the cooks who just don't have the time or patience to spend hours in the kitchen preparing and cooking lavish three-course dinners, you still deserve a beautiful, stylish kitchen. And there are so many appliances that help you cook quick and easy meals with everything at hand.
Shaker kitchens could be the perfect design to suit your kitchen personality – they are packed with plenty of time-saving devices so that you don't have to spend hours on end cooking. Great appliance choices for the reluctant cook include multi-functional combination ovens with pre-set recipes, or a modern range topped with five powerful gas burners that will make quick work of stir-fries.
Keeping everything accessible is a top priority for the No-Fuss Cook, so efficiently store all appliances close to areas you will need them — put pans below your hob, for instance. Little tricks like this help keep everything as fuss free as you need it.

Why the Clash over 'Plant-Based' Food is Silly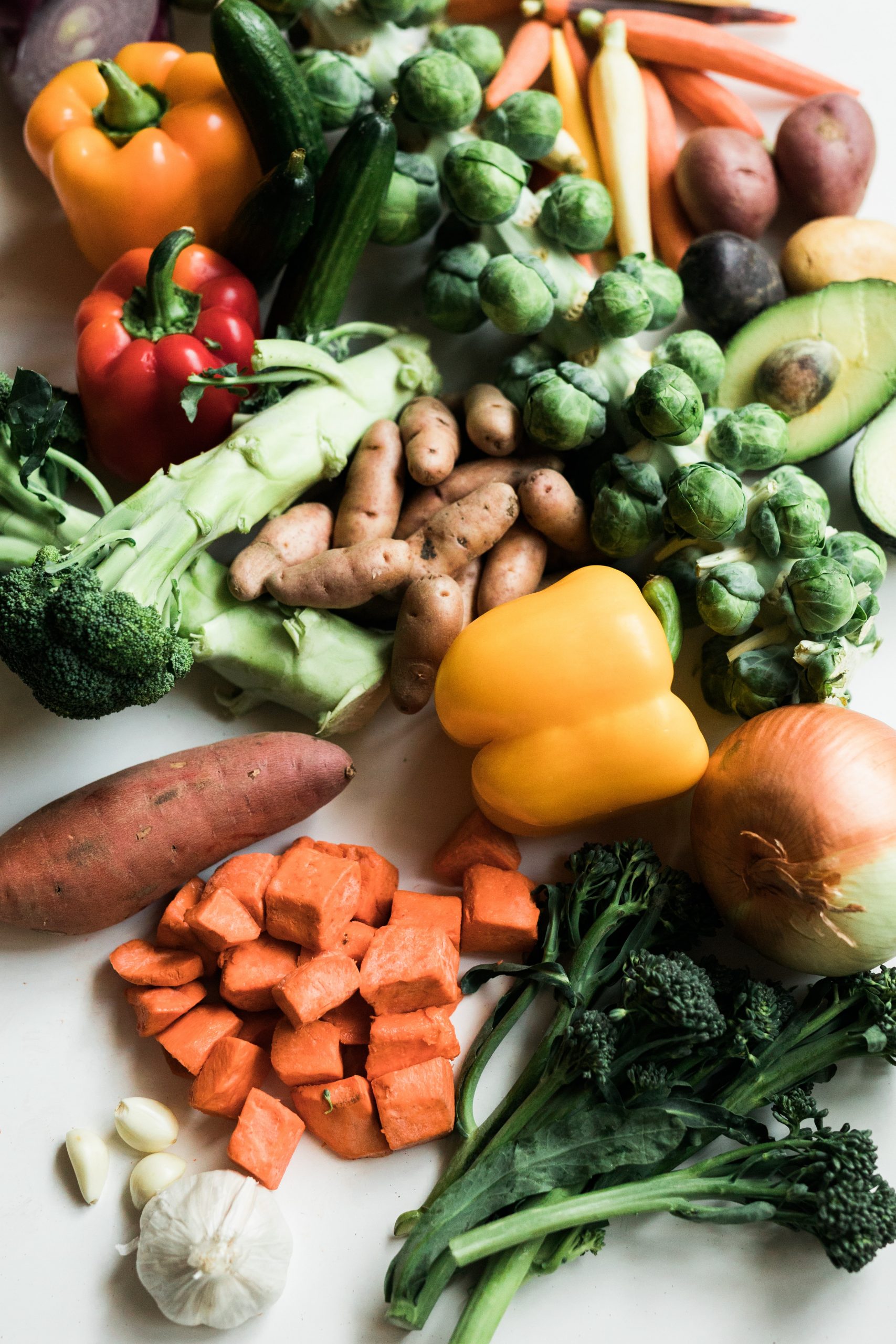 Larry Kudlow is an ex-economic advisor to Donald Trump who has warned that President Biden's new climate policy is a threat to meat consumption in America.
The Fox News host says that in the end, it will be difficult for Americans to celebrate July 4th with a steak or a burger because of the new policy.
"Get this, America has to stop eating meat, stop eating poultry and fish, seafood, eggs, dairy, and animal-based fats. Ok, got that? No burger on July 4," Kudlow warns.
Everyone knows that July 4 is the kind of holiday that has lots of people eating meat – especially grilled meat.
But are you going to find yourself "throwing back a plant-based beer with your grilled Brussels sprouts" on July 4 a few years to come?
This debate is raging among consumers of Fox News who are particularly concerned about losing a range of freedoms, including dietary freedoms.
Says Kudlow: "I'm sure middle America is just going to love that. Can you grill those Brussels sprouts?"
What Kudlow misses is that beer is made from grains like wheat, corn, and rice. These are plants that appear variously on American diets in tacos and burger buns and pizzas. Beers are not made from animal plants but fermented grains.
Even the meat for burgers and steaks comes from animals that feed on plants. French fries are made from potatoes which are – surprise – a vegetable. Donuts, Doritos, chips, biscuits, all come from plants. So does sugar.
If you have eaten a meal or downed a drink today, you have already consumed a plant-based meal. Food, by and large, comes from plants. There is no dangerous conspiracy afoot.
Sending shockwaves to Measure the Ripeness of Fruit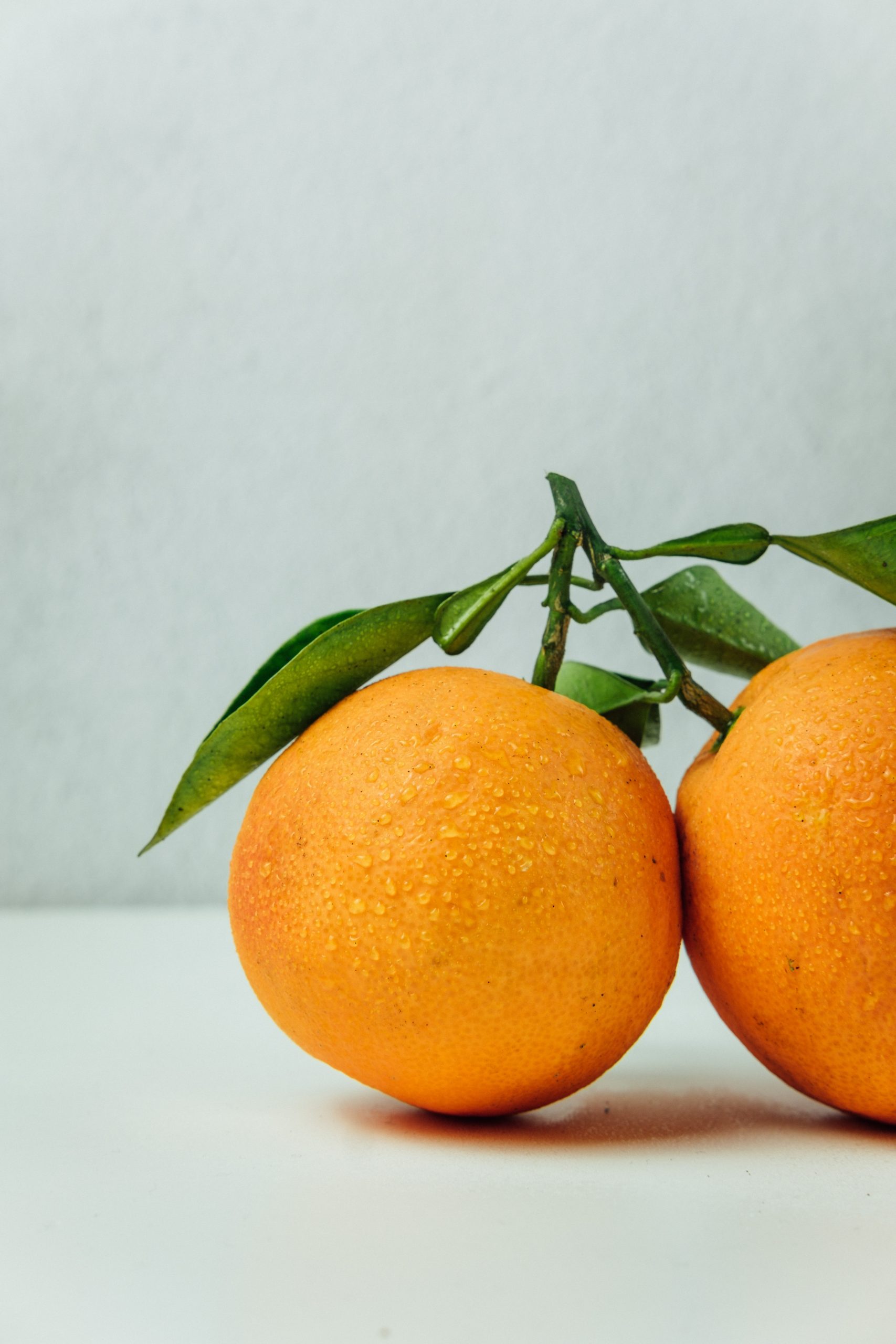 Researchers in Japan have achieved a breakthrough that will make farms more efficient and curb food wastage throughout the value chains.
The team that is based at Tokyo's Shibaura Institute of Technology in Tokyo will be working with Laser-induced Plasma shockwaves which create vibrations on a fruits surface.
These vibrations are what the scientists ate using to tell the ripeness of fruit.
This technology can potentially help to make agriculture more efficient right from the farm.
With a more accurate measure of ripeness, growers can now pack fruit that is just ripe enough to the picked. Neither too rope nor too unripe.
Farmers will be able to time their harvests perfectly.
Retailers will not purchase overripe or unripe fruit.
When consumers buy unripe fruit or underripe fruit, this equally results in wastage.
Farmers, retailers, and consumers use different methods to check ripeness of fruit.
Most of the time, this involves putting pressure on the fruit either using hands or a hammer or some type of instrument.
These methods register varying degrees of success, depending on what fruit they are applied on.
Mechanical techniques are most popular, even though some professionals use optical as well as biomedical techniques.
Mechanical methods assess the firmness of the fruit and this measure can be used to deduce the ripeness of the fruit
It doesn't suit softer fruit that easily suffers mechanical damage.
The new method does not require any form of mechanical pressure or contact.
It uses LIP (Laser Induced Plasma) instead of force to assess the ripeness of fruit. LIP is so much better because it does not damage the fruit.
LIP works better with hard fruits for whom mechanical pressure may not work. In a plasma state, atoms are already stripped of electrons and they now have an electric charge.
When a high energy laser beam is focused onto a small pocket of air, it produces a similar effect of inducing an electrical charge.
The plasma bubble expands and emits shockwaves faster than the speed of sound.
Researchers have experimented with shockwaves before, generating them near the skin of a fruit and observing the resultant vibration which they dubbed 'football mode vibration' because of the way spherical bodies deform to create a shape that resembles a football.
The researchers checked that the vibrations had a frequency that reflected how firm the skin of the fruit was.
The scientists used Rayleigh waves which appear on the fruit's surface because fruits don't show this kind of vibration.
The technique was first demonstrated using Kent mangoes to prove that the speed of the Rayleigh waves can be used to tell how ripe the fruit is, even without touching the fruit or applying any pressure to it.
Mangoes have large seeds that change the way surface waves are propagated and this makes the measurements harder to read. The researchers found that they could measure rayleigh waves along the mango's equator line for consistent results instead of using the prime meridian line.
Besides large seeds, deformities like cavities and decay have the capacity to alter the measurements of rayleigh waves.
With time, the scientists came up with a set of best practices to guide them in measuring the ripeness of soft fruit using rayleigh waves. According to Professor Naoko Hosoya, the system has enabled contact free ways of measuring the firmness of a fruit: "Our system is suitable for non-contact and non-destructive firmness assessment in mangoes and potentially other soft fruits that do not exhibit the usual [football mode] vibrations."
Why Mother Grains by Roxana Jullapat is the Cookbook of the Season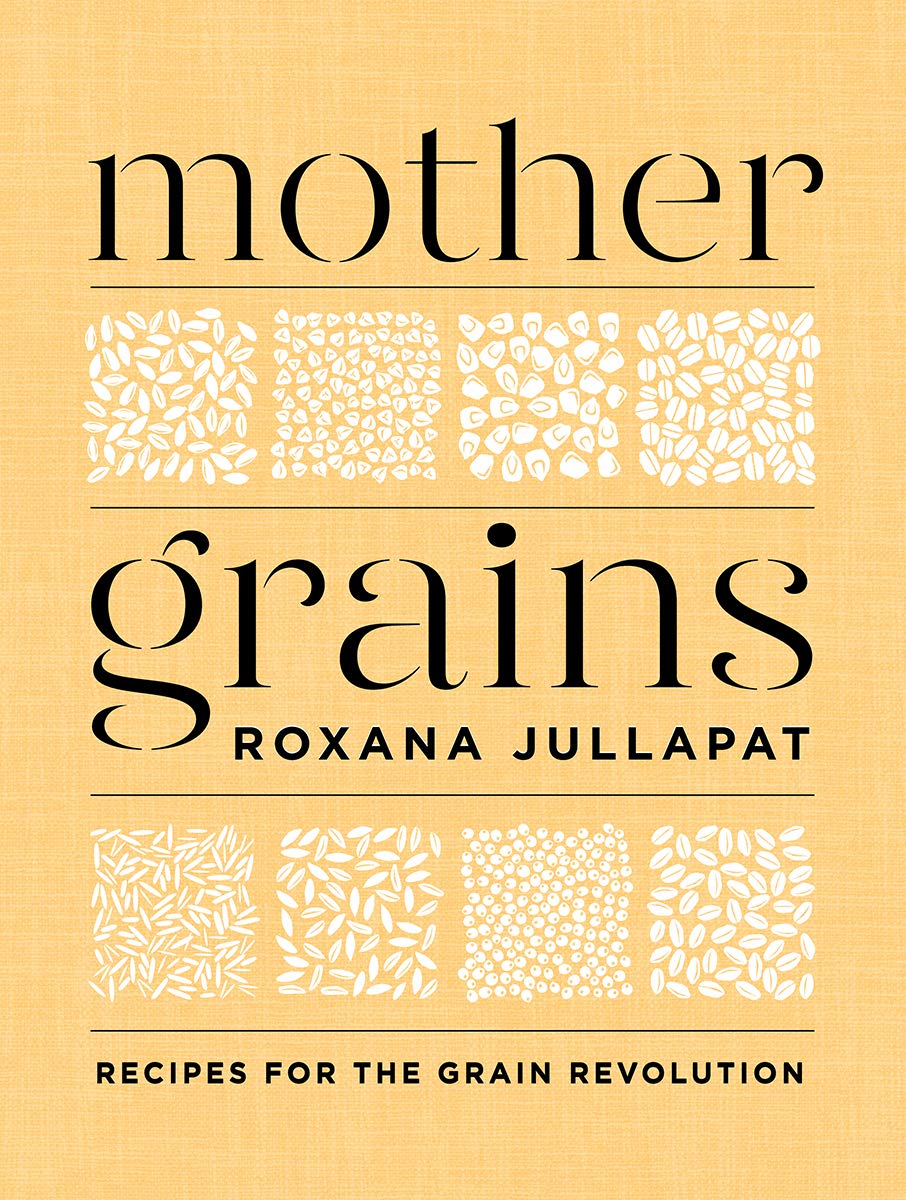 All-purpose flour will always have a place in our kitchens, but Jullapat has made it easier than ever to cook with ancient grains.
Roxana Jullapat's buckwheat, sorghum, and spelt creations are not just delicious – they are quite easy to make.
Roxana Jullapat co-owns Friends & Family, an L.A. bakery and her passion for brains is contagious.
Her insights about barley and buckwheat are nothing short of a revelation, and her enthusiasm is exciting.
So, it was not surprising that I soon found myself rushing to the nearest bulk foods store to buy items like spelt flour, sorghum flour, and buckwheat.
I even gave considerable thought to choosing between normal rye flour and dark rye flour. Ended up going home with both. Of course, cornmeal was on the menu.
Armed with my copy of Mother Grains: Recipes for the Grain Revolution, and my stash of whole grains, it was now time to get down to some cooking. 
Jullapat's recipes were amazing and I loved preparing them. I was about to become a self-appointed ancient sorghum flour aficionado.
Jullapat has successfully made ancient grains not only relevant to current food lovers, but also positively exciting. The fact that they have stayed the same for centuries only makes them charming.
The cookbook Mother Grains is centred around eight kinds of whole grain. All of which you can find anywhere in the US. These grains are:
Barley
Corn
Buckwheat
Rye
Wheat
Sorghum, and
Oat
Jullapat's recipes cover a surprising variety of uses for the grains. Imagine indulging in a cup of toasted barley tea, or some sorghum syrup.
I was more interested in her ancient grain baked goods. They offered me a new twist to trusted recipes. The whole grains tended to give the end result a distinctly nutty flavour.
It was a pleasure to make low gluten blueberry muffins with spelt flour. The flavour and nutrition were amazing. Even the streusel topping was more nutritious.
Spelt made for better texture, deeper flavours, and all-round more interesting end results. This particular recipe was good enough to warrant making multiple batches of blueberry muffins. One batch was not enough.
Some of the interesting recipes in Mother's Grain include blondies made with barley flour. The resultant flavour is very malty and resembles cereal milk.
The shortbread made from einkorn makes for easy cooking. The granola scones are more than worth the effort. The pound cake made from ricotta-cornmeal is positively heavenly. The recipes incorporate ingredients like cashews, sweet sorghum flour, health bits, and coconut such as in the Trouble Cookies. They kept me going during a camping trip.
Ancient, whole grain flours need special care. Store them in the fridge to keep them from going rancid. Zip lock bags, or cambro can do.
In Roxana's own words: "You have all these spices. You have two, three options of breakfast cereals. Yogurts, you might have two or three flavours. It's the same with grains. And with more raw material, there's more potential."
While it may seem daunting to work with spelt flour, the truth is that these grains offer lots of versatility, health, flavour, nutrition, and of course fibre.
Mother Grains is exciting to work with, but it offers a valuable education in food and empowers cooks to access a wider variety of grains.
Only a tiny number of wheat varieties is mass distributed to consumers, and Jullapat takes readers through the history of wheat as well as its environmental and nutritional aspects.
Buying heritage grains from smaller producers gives you an opportunity to not only support the economy but also support biodiversity and sustainable farming. It is an investment in the future.
One of these producers is Skowhegan, Maine's Maine Grains which sells milled organic grains and heritage grains. The grains they mill are all grown rotationally with complementary crops that help to balance soil nutrients.
Buckwheat is one of the crops suitable for planting on nutrient depleted soil. It helps to restore the fertility of the soil.
Jullapat includes a buckwheat chocolate cake recipe. You will be enjoying a delicious confection as you contribute to a healthier environment.
Sorghum on the other hand, is a hardy crop that grows even in dryer, hotter conditions and consumes less moisture. It also makes more efficient use of space than other crops.
Using sorghum contributes towards restoring grain farming in more arid areas and bringing back more sustainable agricultural practices.
Perhaps the best reason to bake with these ancient grains is that they taste amazing. "Just buy a bag of flour. We'll help you figure out what to do with it" says Jullapat.