What is your kitchen personality?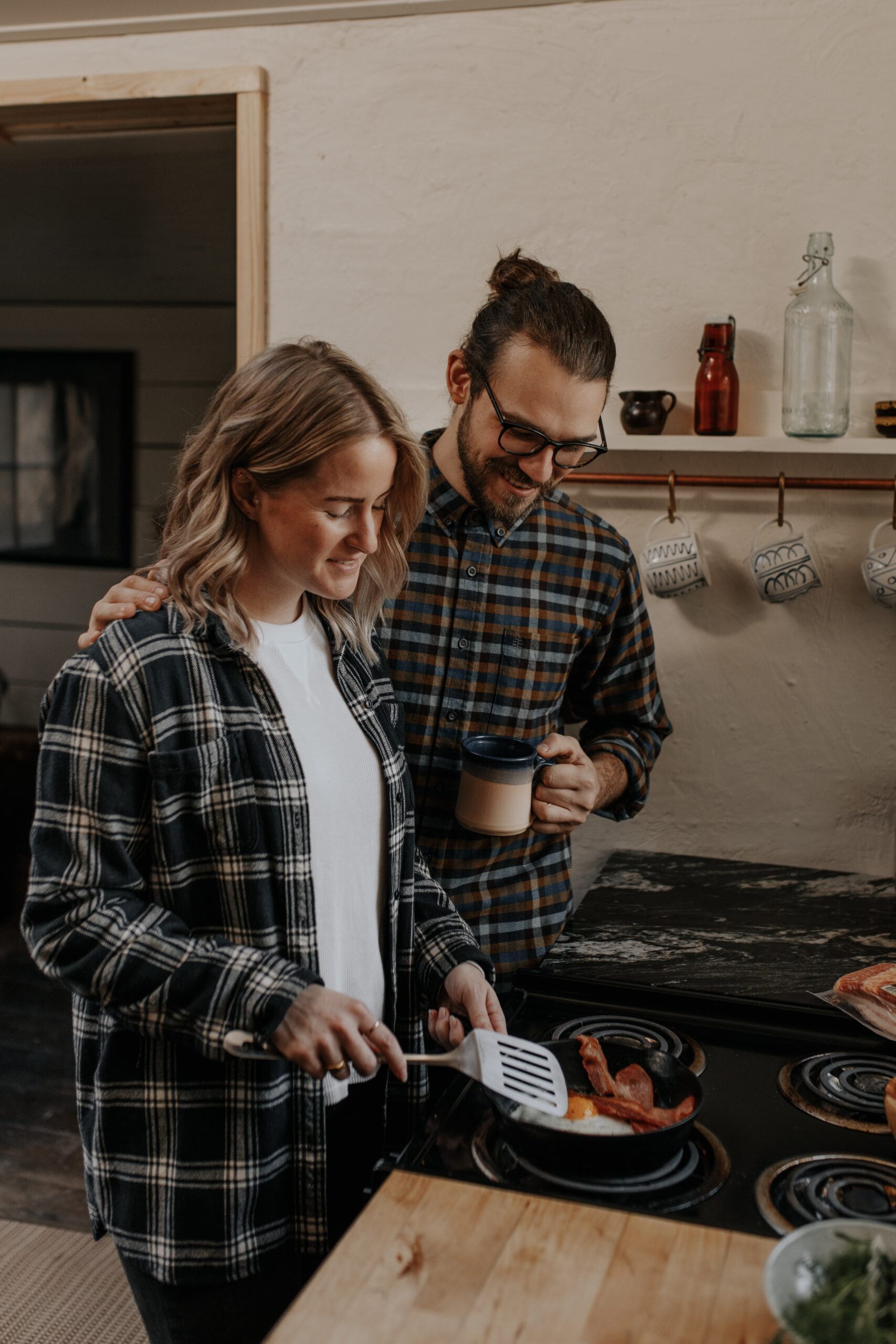 When it comes to your kitchen, it not only resembles your personality, and what sort of household you run, but it can speak a huge amount about what kind of cook you are. So what is your kitchen personality?
Whether you spend most of your spare time in the kitchen, if it's a family area, or if it's just a necessity, the way you design your kitchen is important – it needs to suit your lifestyle. Here, kitchen experts Harvey Jones gives you an insight into the types of kitchen styles that will best suit you:
The Master Chef
Are you the genius behind your kitchen? What type of cook are you? Do you love spending hours on end experimenting with new flavours and recipes, making lavish meals and keeping up with family traditions for everyone to enjoy? If you have answered: yes, yes and yes, then come and claim your title: The Master Chef.
You'll most likely dream of having a top-of-the-range kitchen with stacks of the latest utensils and appliances so you can get the most out of your cooking. You might want to consider a hi-spec built-in oven, a hot-water tap and a large fridge freezer to store all your fresh ingredients.
If you are king or queen of hosting, then you might also want to add a wine cooler or cabinet to keep everyone's favourite tipple at the perfect temperature. The Linear range is perfect for the Master Chef – gorgeously refined, flat-fronted and easy to clean. Finish the look off with stainless steel or cool stone worktops for great pastry-making.
The Family Baker
Is your kitchen the heart of your home? Is being the family baker your kitchen personality? If it is the place where the whole family gathers to laugh, talk and eat a delicious meal, then it's likely that it needs to be family friendly. It needs to be safe for your little ones who could potentially be running around whilst you cook the family dinner – curved cupboards and worktops are a good idea to prevent any sharp bumps.
The centre of the traditional kitchen should include a table, or a more modern take to this is an island or peninsula. After all, it's a place for the family to gather whilst you prepare and cook. An island or peninsula can also act as a breakfast bar and homework station by adding bar stools. There are also stacks of interior solutions that can be built into your cupboards so you can store all utensils, appliances and any hazardous equipment away from little ones' hands.
Again, a large fridge freezer is a good investment for a family kitchen, especially one with an integrated water dispenser so that your children can help themselves to a drink when they need it. Similarly, with little feet running around you'll want a non-slip, durable floor that is easily cleaned and doesn't show all those sticky fingerprints.
Finally, if you are one for baking sweet treats and fresh bread for everyone to enjoy, then a larder, where baking goods can all be kept in one place, and plenty of internal plugs so you can leave your mixers and blenders ready to go but still out of sight are both great investments for a Family Baker.
The No-Fuss Cook
For the cooks who just don't have the time or patience to spend hours in the kitchen preparing and cooking lavish three-course dinners, you still deserve a beautiful, stylish kitchen. And there are so many appliances that help you cook quick and easy meals with everything at hand.
Shaker kitchens could be the perfect design to suit your kitchen personality – they are packed with plenty of time-saving devices so that you don't have to spend hours on end cooking. Great appliance choices for the reluctant cook include multi-functional combination ovens with pre-set recipes, or a modern range topped with five powerful gas burners that will make quick work of stir-fries.
Keeping everything accessible is a top priority for the No-Fuss Cook, so efficiently store all appliances close to areas you will need them — put pans below your hob, for instance. Little tricks like this help keep everything as fuss free as you need it.

Food Trends to Watch out for in 2021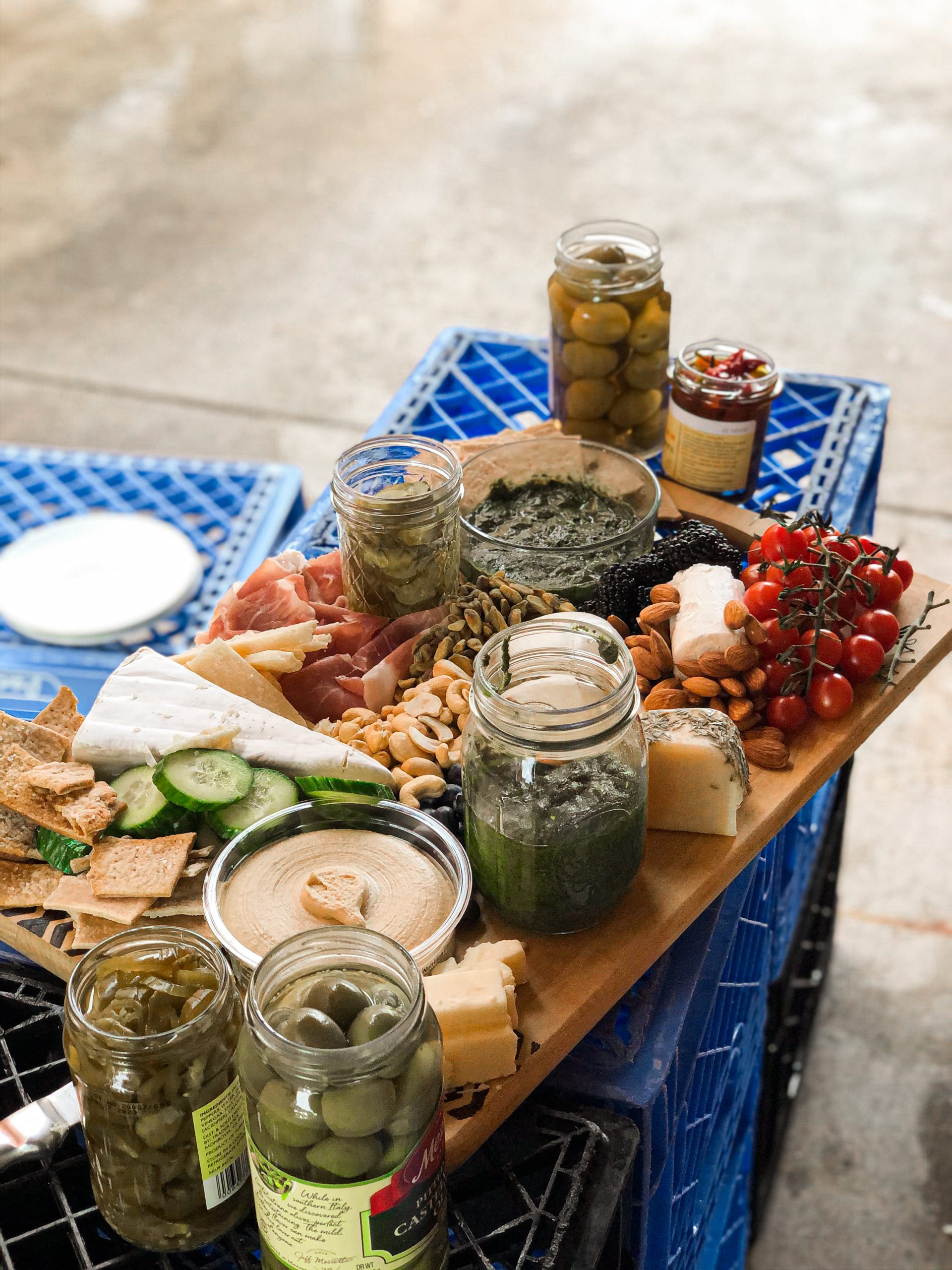 I was certainly anxious to put 2020 behind me, and after going through Pinterest's 2021 trend report certainly gave me a clearer picture of what 2021 might look like. So what is food going to look like in 2021?
"Pinners will experiment with new flavors, techniques, and cuisines at home," says Aya Kanai, the head of Content and Editorial Partnerships at Pinterest. Here is what that means:
Flavor Rules
Pinterest predicts that people will be using spices more generously in 2021. More Pinners are searching for terms like 'tomatillo enchilada sauce,' 'cajun chicken pasta recipes,' and other search terms that betray a hunger for more spicy dishes.
This coincides with Instacart's prediction that people will be preparing more heavily spiced food in 2021.
More Varied Charcuterie
People will be creating charcuterie boards for more than just meat and cheese. Dessert spreads, breakfast spreads, and other unique charcuterie board trends will be used in 2021.
We've already seen varied charcuterie boards in 2020 as people created hot cocoa boards and Halloween inspired boards.
Top Chef Inspiration
Many people are no longer able to visit restaurants, but that does not mean that they don't want to enjoy a restaurant experience.
More people are going to be trying to hone their cooking skills in 2020 to prepare meals that look more like what they would find in a restaurant.
A surge in Pinners searching for garnishes, gourmet food plating among other terms shows that more people are looking to recreate the experience of eating in a restaurant even as they dine at home.
What has 2020 done to your Grocery Shopping?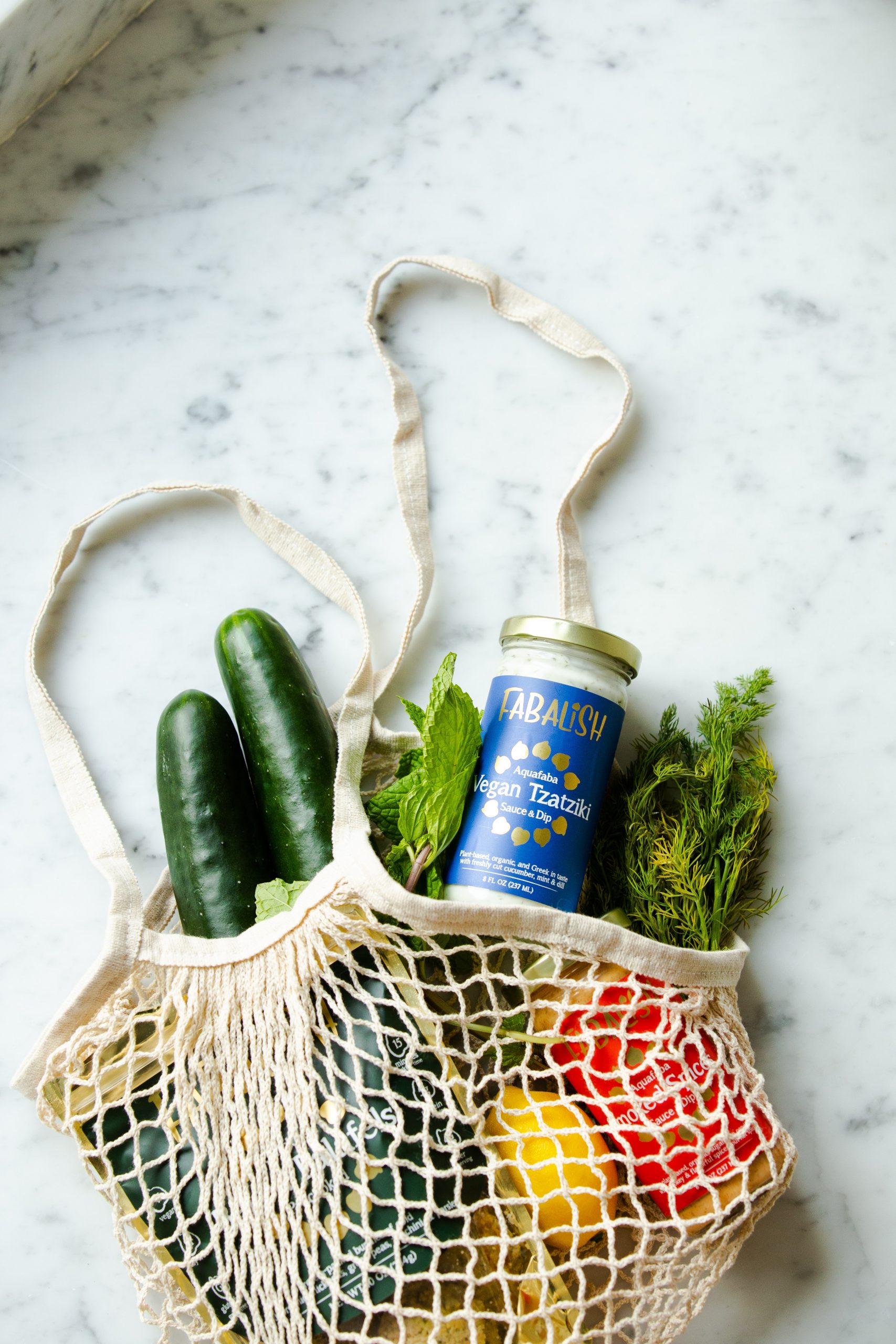 2020 has been unlike any other year in recent times.
Once in a while, I enjoy the pleasure of testing new recipes to see if they work just as well for normal people like me who are not trained chefs.
The first time I tested a new recipe from a chef, I was totally nervous about it. I did not know whether I could pull it off, or whether I was going to waste my ingredients and disappoint the people who were going to taste it.
Now, I test a new recipe every month. I choose a recipe that sounds delicious and will get me to do something I don't usually do. The challenge is exciting.
Testing new recipes has given me a chance to really think about the accessibility of different ingredients during this time of Covid. I used to go out of my way to find things like unique types of chile or fresh herb. Now I am more likely to order it online or Google substitute ingredients instead of going out in search of a hard-to-find ingredient.
Even when you have the money to order unique ingredients and have them delivered to your house, you will find that the pandemic has made us all more conscious of what we are eating and how it gets to us.
I find ways to incorporate any leftover ingredients in the next meal, to avoid wasting it. Pumpkin left over from a pumpkin-tahini mousse pie, will probably find itself in a spiced chocolate pumpkin cake. The leftover tahini will probably end up in brownies or swirly loaf cakes.
I wonder how other people do about recipe ingredients they haven't worked with before. What happens when it is not stocked in your local grocery store? What if you don't want to end up with unused portions that you can't afford to waste?
Even as we think about food ingredients, we need to remember how our purchasing decisions affect farmers in far off places like India, where farmers are marching to protest against harmful agriculture policies and unfair markets. Diaspora Co is a spice company that works with farmers in India to address this problem.
Some restaurants within the US are doing anything they can to adapt to the realities of the pandemic; from selling groceries, to laying off workers (which 17% of restaurants have done). Restaurants are expected to continue laying off workers in the days to come.
The Umami-Synergy in and Nutritional Resource that is Yeast, Marmite & Vegemite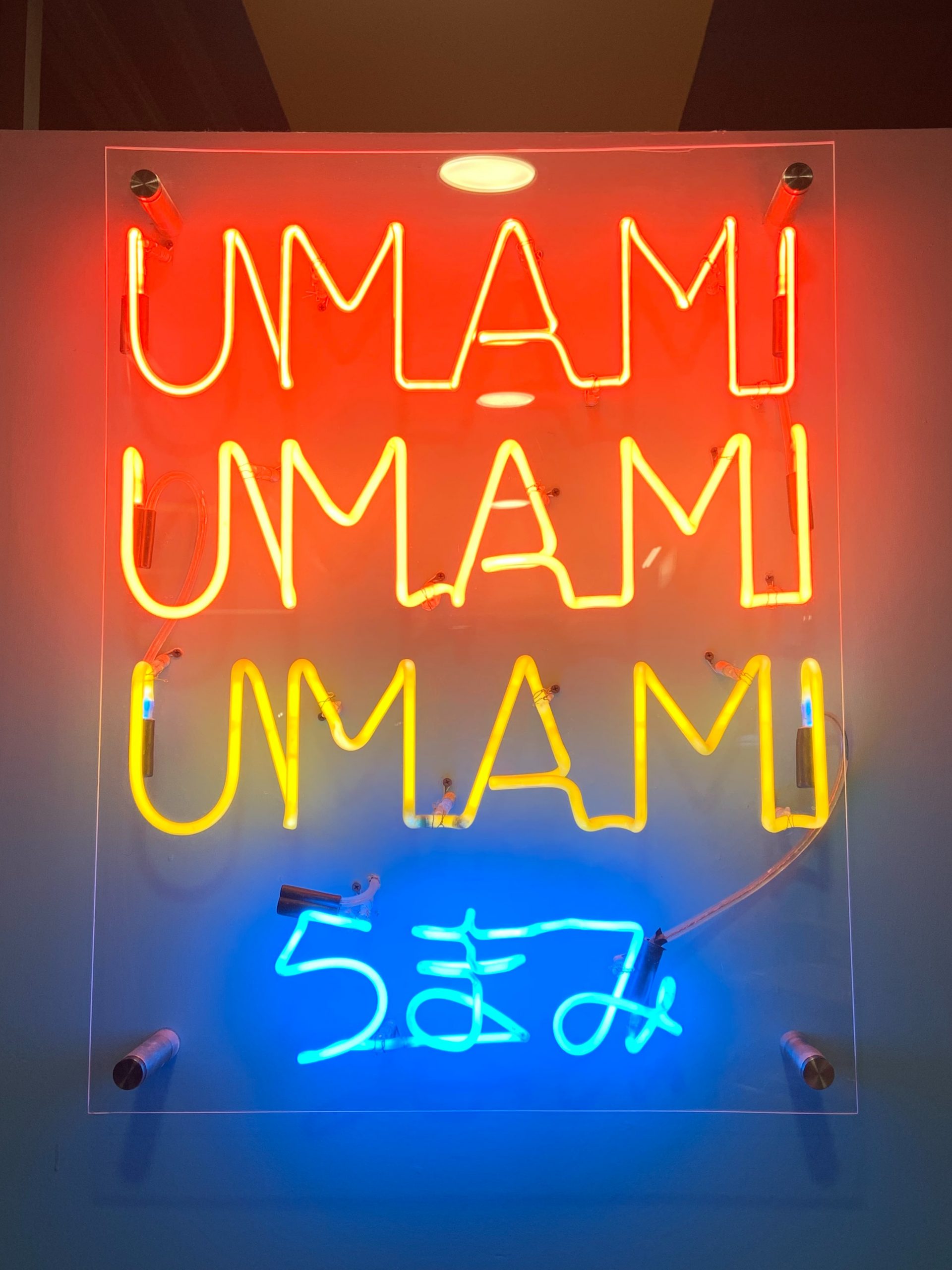 Yeasts are some of the most versatile cooking ingredients in the food industry. This single-cell fungus with a round shape serves a wide variety of uses.
Some of the earliest documented scientific research into the nutritional value of yeast was published in Volume 88 of the American Journal of Pharmacy in 1916.
The researcher, Atherton Seidell who was based at the Hygienic Laboratory found that he could alleviate malnourishment in pigeons by administering spent yeast that he got from breweries. The Hygienic Laboratory is now the National Institute of Health.
In contrast, when the pigeons were feeding exclusively on polished rice, they were malnourished to the point of paralysis. The yeast provided the missing vitamins and minerals.
The remarkable results showed how a cheap waste product could be repurposed as a source of valuable nutrients.
Tove Danovich published an excellent article on NPR that explores the history of yeast as a nutritional powerhouse.
Food products that contain yeast come in two varieties. Nutritional yeast is a dry, yellow powder made up of dead brewer's yeast. This is yeast that has been killed using heat.
Nutritional yeast is great for adding a cheesy taste to your dairy free food recipes like crackers, cheese dips, savory cookies, and lasagna. You can make a cheese free cheese dip with the addition of a tablespoon of nutritional yeast and a little corn starch to some nut milk.
Yeast extract is used in commercial food products like Vegemite and Marmite yeast paste. Yeast extract is a dark and thick liquid or it may be dehydrated so that it is sold as a powder.
The yeast cells are shrunk by adding salt or broken by steaming to make yeast extract. Yeast extracts are nutrient rich: containing B complex vitamins as well as iron. When Australia's supply of British yeast extract Marmite was interrupted during WWI, Australians created their own Vegemite which also includes celery, onion, and other vegetables.
Whether you opt for yeast extracts or nutritional yeast, you will end up with a meal enriched with umami substances like glutamates and ribonucleotides that make for a rich savory experience. The synergy between the two is known as umami synergism.
The combination of both enhances the umami taste. The condiment also has a bitter note that might come off as intense or bitter, depending on your sensitivity. Yeast pastes add flavor to toast, pastas, soups, savory pastries, and meat marinades. Use them any time you want to make a savory dish more intense.