Kitchen Accessories Guide to Basic Essential Kitchen Cookware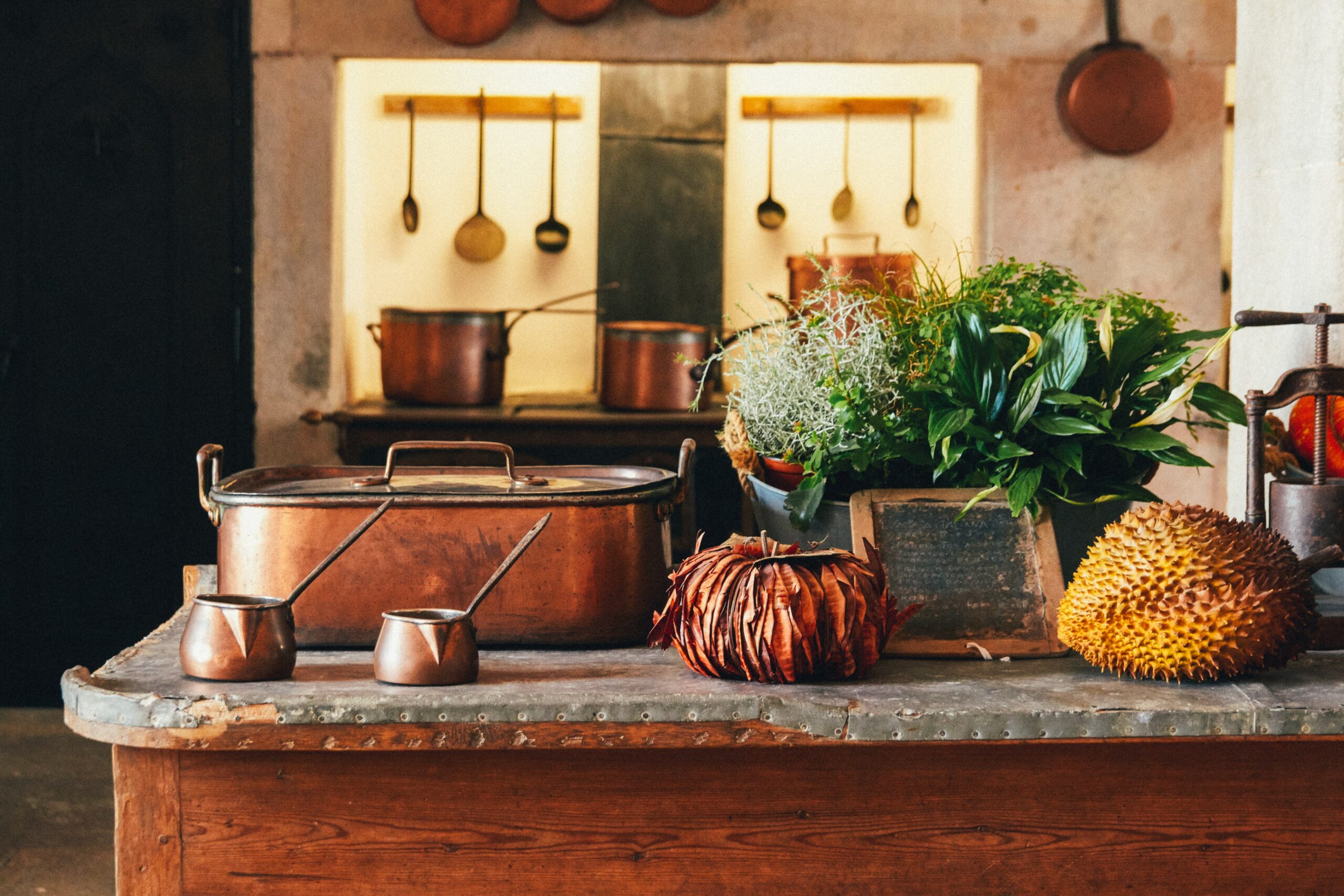 Working outside the home we have less and less time to spend cooking every day, it is important that our kitchen is equipped with the right cookware. Especially during the weekend and if we have friends or family visiting at home, we need all kinds of kitchen accessories to prepare a delicious homemade meal that we will accompany with good wine.
We offer you kitchen accessories for both amateurs starting to cook beyond fried eggs, and for experts in the kitchen. In addition, we also offer you kitchen accessories to make sweets such as cupcakes and brownies with which to surprise your guests at birthday parties and special events. Do you want to discover the kitchen accessories we have for you? Keep reading!
What are the Essential Kitchen Accessories?
Anyone who wants to cook delicious dishes needs the right kitchen utensils. In this way, not only is a well-equipped kitchen achieved, but it can be given a more elegant and, above all, more functional touch. With larger appliances, such as the hob or the fridge, this is how we differentiate kitchens from other rooms and spaces in the house.
Pots, pans, shapes and baking sheets, cutlery, cutting boards, knives, and small appliances such as a blender or a kitchen robot are the type of utensils that make kitchens a fully functional area, in which to cook with all the passion and pleasure of a good chef.
Knowing what are the essential kitchen utensils depends on the needs of a chef, but it is true that there are certain utensils that are basic and necessary in all kitchens, regardless of the tastes of their cooks. For example, all kitchens need pots and pans, regardless of the style of decoration they have, these utensils are the most basic and essential for cooking any type of dish. Similarly, cutting boards and sharp knives are a must in any self-respecting kitchen.
Wooden spoons, bread knife, spatulas, colander, scissors, knives, can opener, tableware, molds, and cutlery be an integral part of kitchen equipment in most homes since, without this type of utensils Cooking, we couldn't go very far in preparing a meal. When cooking, you need the best accessories! Get them in your store! You deserve everything in the kitchen, also buy molds that are essential!
What Kinds of Electric Cookware are There?
The range of electric kitchen appliances is huge, from large appliances like the fridge or stove to smaller appliances like the blender, mixer, toaster, kettle, kettle, coffee maker, or kitchen robot.
All these appliances help us to carry out kitchen tasks quickly and easily, without having to waste a lot of time on manual labor. Furthermore, they are perfect to satisfy our personal preferences and tastes. For example, those who don't like coffee very much, and are best friends with teas, will undoubtedly have an electric kettle always available in the kitchen. On the contrary, for unconditional coffee lovers, there is no kitchen that is worth without a good coffee maker.
Kitchen Appliances that Meet your Needs
Many times, when we are cooking it occurs to us that there should be kitchen accessories that work exactly for the problem that is facing us. However, technology has advanced to the point that kitchen accessories are already ahead of your needs, such as pasta meters, with which to know exactly the amount necessary for each person or cutting boards that collect the vegetables in a compartment.
Kitchen Decoration
If you take a look at the kitchen, you will notice that there are endless materials dressing the furniture, appliances and utensils. Cookware can be made of various materials, from hardened steel, plastic, silicone, and wood, to earthenware production, glass, porcelain or mud. Whatever the materials with which the kitchen utensils are made, nowadays these little helpers wear color and very original prints to fill the kitchen with life and joy. Mixers for chicken yellow, petrol blue for the coffee machine, bowls in many colors, red pans and pots, knives and molds of various kinds – one thing is clear, in the kitchen creativity has no limits!
1. Endless Styles
Today there are countless products that make our day-to-day life easier in the kitchen, from mitts with which to take food out of the oven to cutlery organizers to keep order. In addition, you do not have to settle for simple and metallic kitchen accessories, but you can choose from the wide range of possibilities offered by interior design. Choose between classic style kitchen or dare with models with original and friendly shapes.
2. Have Fun Cooking
Although the kitchen has been considered a dangerous place for the little ones, more and more children want to learn to cook simple dishes. Why not take advantage of this outbreak of curiosity to teach them that cooking can be fun? With adult supervision, even the smallest of the house can use kitchen accessories such as cupcake pans or pizza cutters.
Make the kitchen your favorite place in the house by using all above information. Hope you clear everything related to the Beginner's Guide to Basic Essential Kitchen Cookware.
Air Fryers: Revolutionizing Home Cooking or Just a Passing Fad?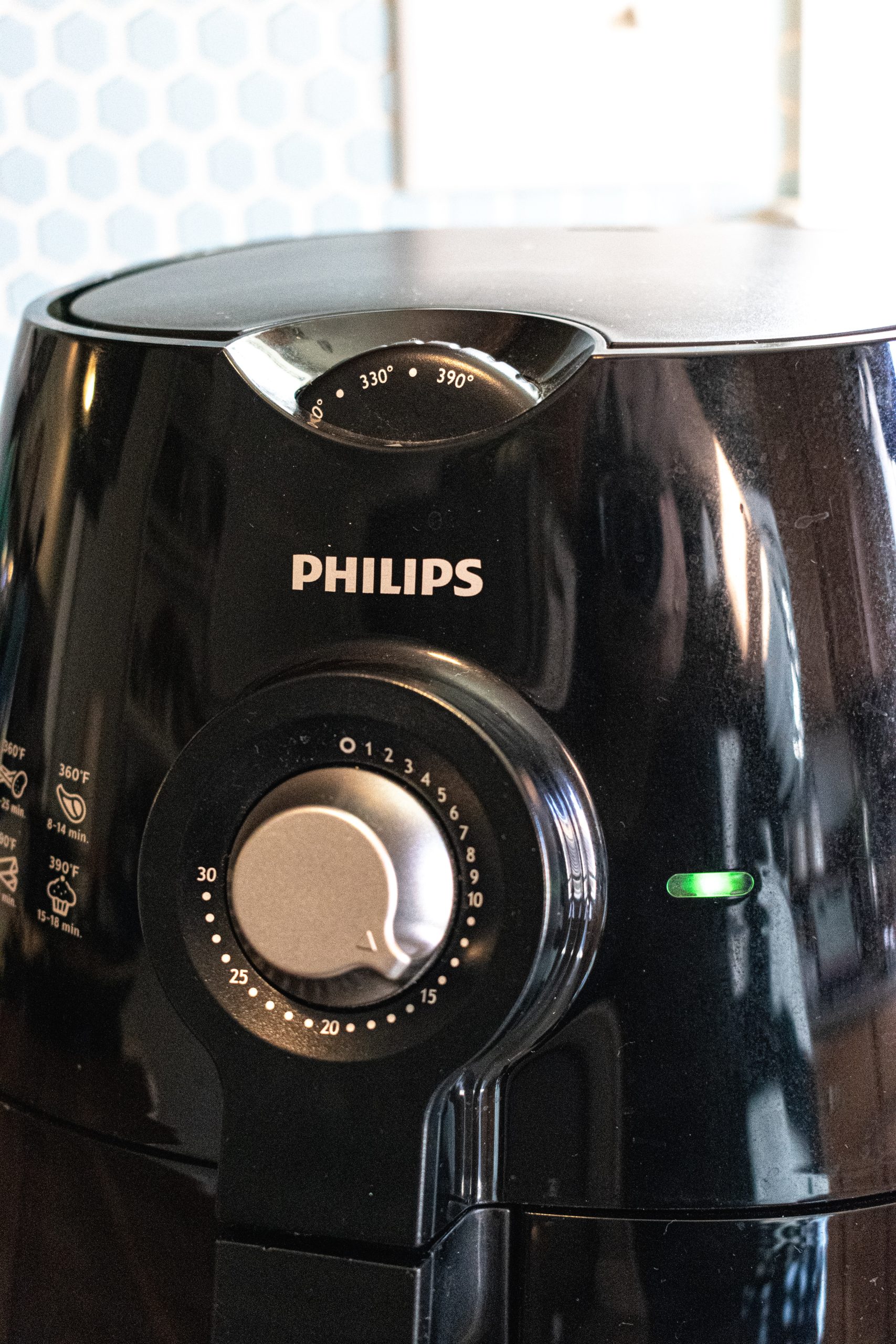 In the ever-evolving world of kitchen gadgets, the air fryer has emerged as a controversial yet fascinating player. This compact device, promising to deliver fried-food flavors without the guilt, has garnered both acclaim and skepticism. But is it truly a revolutionary tool or merely a countertop novelty?
The Rise of the Air Fryer
Originally introduced in 2010 by Philips, the air fryer has seen a meteoric rise in popularity. According to a report by MarketWatch, the global air fryer market is expected to reach $1.2 billion by 2026. This surge in demand reflects a growing consumer interest in healthier cooking methods and convenience.
How It Works
At its core, an air fryer is a compact convection oven. It circulates hot air around food, creating a crispy layer via the Maillard reaction – the same chemical process that browns your steak or toast. This method requires significantly less oil than traditional deep frying, making it a healthier option. A study published in the Journal of Food Science found that air frying reduces calorie intake by 70% to 80% and has less fat compared to deep frying.
The Practical Test
Gemima Cody, in her Sydney Morning Herald article, puts an air fryer to the test with impressive results. From reviving a chicken schnitzel to crisping up par-cooked lamb chops, the air fryer demonstrated its versatility and efficiency. It's not just about frying; it's about reinventing the way we cook various dishes.
The Restaurant Experience at Home
The pandemic has changed the way we dine, with more people turning to home-cooked meals. Air fryers have played a pivotal role in this shift. They offer a way to recreate restaurant-quality dishes with minimal effort. As Cody notes, dishes from fine-dining establishments, often tricky to replicate at home, found a new ally in the air fryer, delivering enhanced flavors and textures.
The Downsides
However, it's not all crispy perfection. There are ethical concerns regarding the affordability and potential environmental impact of these devices. Their low cost often implies a shorter lifespan and subsequent contribution to landfill waste. Moreover, they are not suitable for all cooking methods, particularly those involving wet batters like tempura.
The Verdict
So, are air fryers worth the hype? The answer largely depends on your cooking habits and preferences. For those seeking a healthier alternative to deep frying or a convenient way to cook a variety of dishes, the air fryer is a valuable addition to the kitchen. Its ability to deliver crispy, delicious food with less oil is a significant draw.
On the other hand, if you're a traditional cooking enthusiast or have limited kitchen space, it might not be the best fit. The air fryer is not a one-size-fits-all solution but rather a tool that complements certain cooking styles.
Looking Ahead
As we continue to navigate the balance between health, convenience, and environmental responsibility, the air fryer stands as a symbol of modern culinary innovation. Its future in our kitchens will be shaped by ongoing advancements in technology and our evolving relationship with food and cooking.
In conclusion, while the air fryer may not be the magic solution for all, it certainly has carved out its niche in the culinary world. Its ability to transform everyday cooking experiences into something a bit more special cannot be overlooked. Whether it's a passing trend or a mainstay in our kitchens, only time will tell. But for now, it continues to fry its way into the hearts (and stomachs) of many.
Where to Buy
Check out the most popular, energy efficient and environmentally friendly Air Fryers at Amazon
The Butter Mill: A Game-Changer in the Kitchen or Just Another Gadget?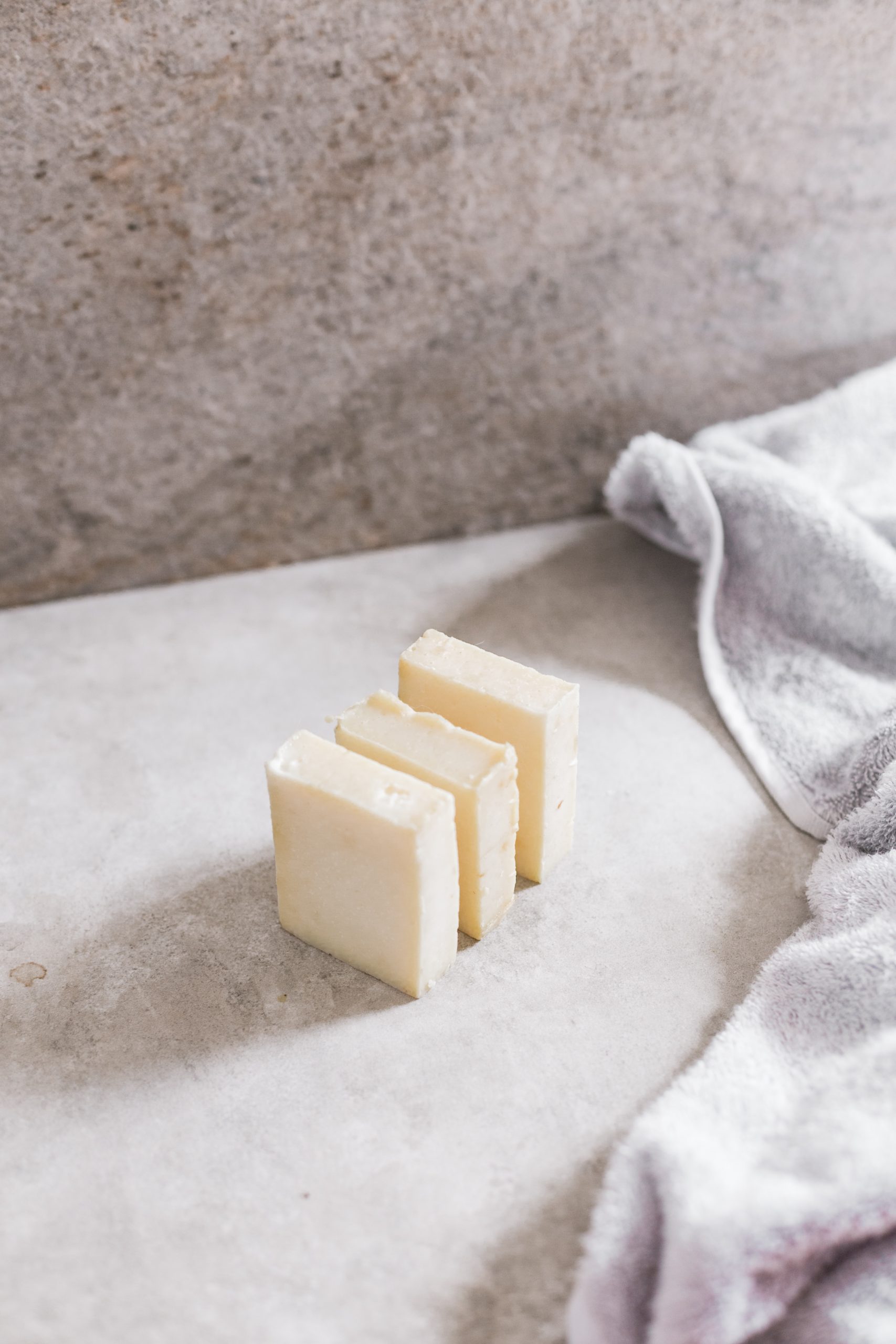 In an era where convenience is king, the kitchen has become a playground for gadgets promising to make our lives easier. From programmable coffee machines to personal blenders, these devices aim to streamline our mornings, which for many, can be a sluggish start to the day. One such gadget that has recently caught the attention of Amazon shoppers is the Butter Mill, a device designed to make the simple act of spreading butter on toast a delightful experience. But is it a must-have kitchen tool or just another gadget cluttering our countertops? Let's delve into the details.
What is the Butter Mill?
Proudly designed in the USA, the Butter Mill is an innovative kitchen gadget that promises to make spreading butter, margarine, or cream cheese on toast and bagels a breeze. The device features a chamber where you load room temperature or cold butter. Twist the knob, and out come ribbons of perfectly spreadable butter. The Butter Mill also has measurement markings on its side, allowing you to see exactly how much butter you're using. Constructed from polymer and stainless steel, the device is built to last.
The Pros and Cons
Pros:
Ease of Use: The Butter Mill is incredibly easy to use. Just load the butter, twist the knob, and you're good to go.
Quality Construction: Made from durable materials, it's designed to last.
Measurement Markings: Allows for portion control, which is a plus for those watching their caloric intake.
Cons:
Niche Utility: While delightful, it serves a very specific purpose and may not be essential for everyone.
Price: Retailing at $19.99, some may find it a bit pricey for what it does.
The Verdict
The Butter Mill is undoubtedly a fascinating piece of kitchenware. Its ease of use and quality construction make it a tempting purchase. However, its utility is specific, and not everyone may find it essential. For those who find joy in small conveniences or are looking for a unique gift idea, the Butter Mill could be a delightful addition to the kitchen. But if you're someone who prefers a minimalist kitchen, this gadget might just end up being another item collecting dust on your countertop.
In a world where we're constantly seeking ways to make our lives easier, gadgets like the Butter Mill offer a glimpse into how even the simplest tasks can be enhanced. Whether it's a game-changer or not is subjective, but one thing is clear: it has certainly sparked a conversation and brought smiles to those who have used it.
The Fullstar Vegetable Chopper: A Kitchen Gadget Worth Your Attention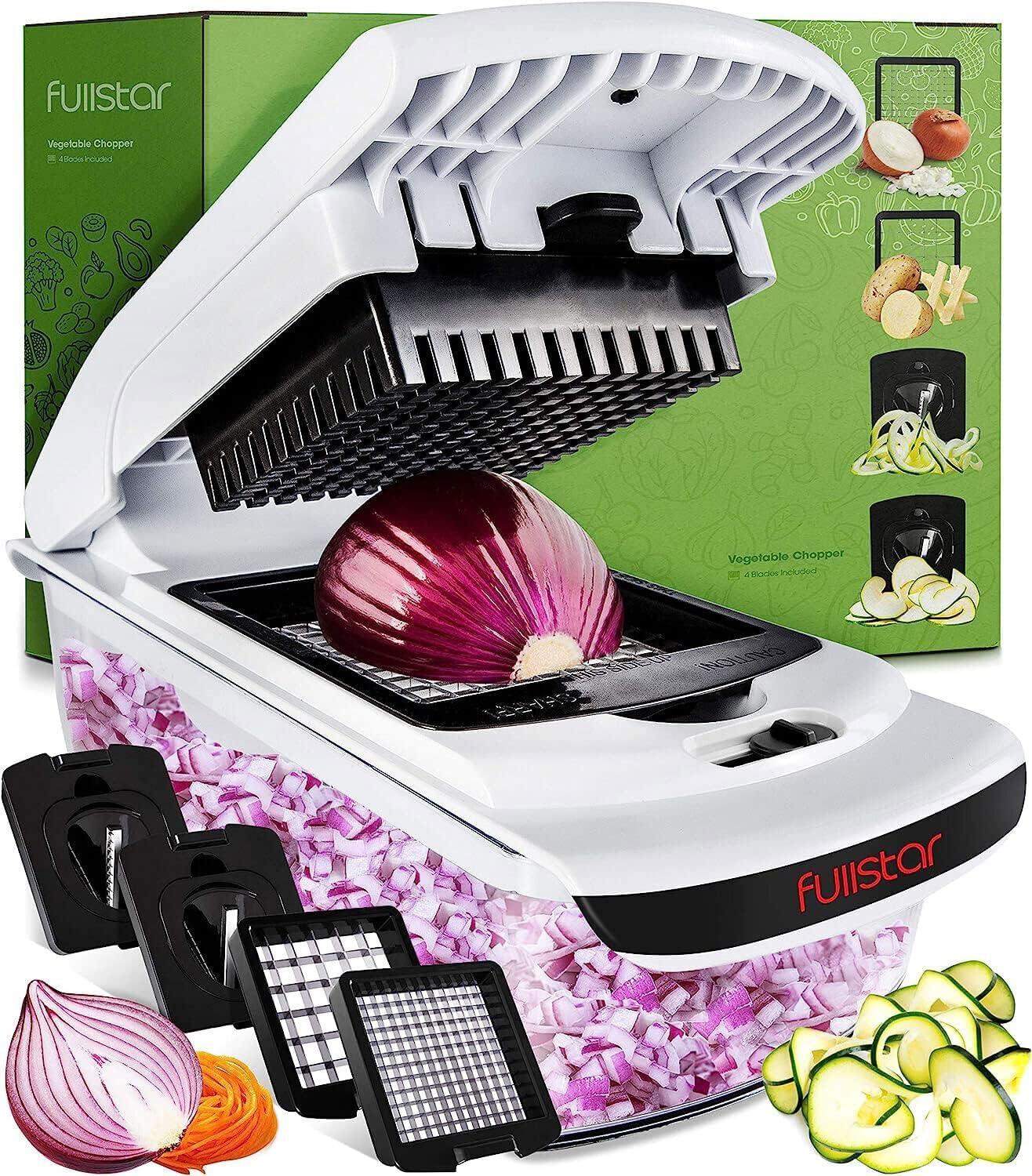 In the age of TikTok, where life hacks and kitchen gadgets go viral in a matter of hours, it's easy to be skeptical about the next "must-have" tool for your culinary arsenal. However, the Fullstar Vegetable Chopper is one kitchen gadget that lives up to its social media hype, and it's currently on sale at Amazon for $16 off its original price.
Why the Buzz?
The Fullstar Vegetable Chopper is not just another kitchen tool that you'll forget about in a week. It has garnered a 4.5-star rating on Amazon, proving that it's a necessary gadget for anyone who prefers a set of sharp blades to do the slicing and dicing. The chopper is versatile, capable of julienning, slicing, and chopping a variety of vegetables, from soft ones like tomatoes and cucumbers to harder ones like potatoes and carrots.
Functionality Meets Convenience
What sets this gadget apart is its built-in storage container located right underneath the blade. This feature allows you to collect all the little pieces of produce as you chop, making your kitchen tasks more efficient and less messy. It's a thoughtful design element that shows the creators have considered the user's experience.
A Tool for All
Whether you're a professional chef or a home cook, the Fullstar Vegetable Chopper is a valuable addition to your kitchen. Its versatility and convenience make it a tool that can benefit anyone who spends time preparing meals. And let's face it, who wouldn't want to make their kitchen tasks a bit easier?
Grab it While It's Hot
The Fullstar Vegetable Chopper is currently on sale, and given its popularity, it's likely to sell out fast. If you've been on the fence about adding a new gadget to your kitchen, now is the perfect time to make the move. Shop this handy kitchen appliance at Amazon while it's still on sale.
For those who are always on the lookout for ways to make their culinary endeavors more efficient and enjoyable, the Fullstar Vegetable Chopper is a gadget worth considering. Its current sale price makes it an even more attractive option for those looking to upgrade their kitchen toolkit.