It's the Thought that Counts: 10 Kitchen Gift Items for Christmas Holiday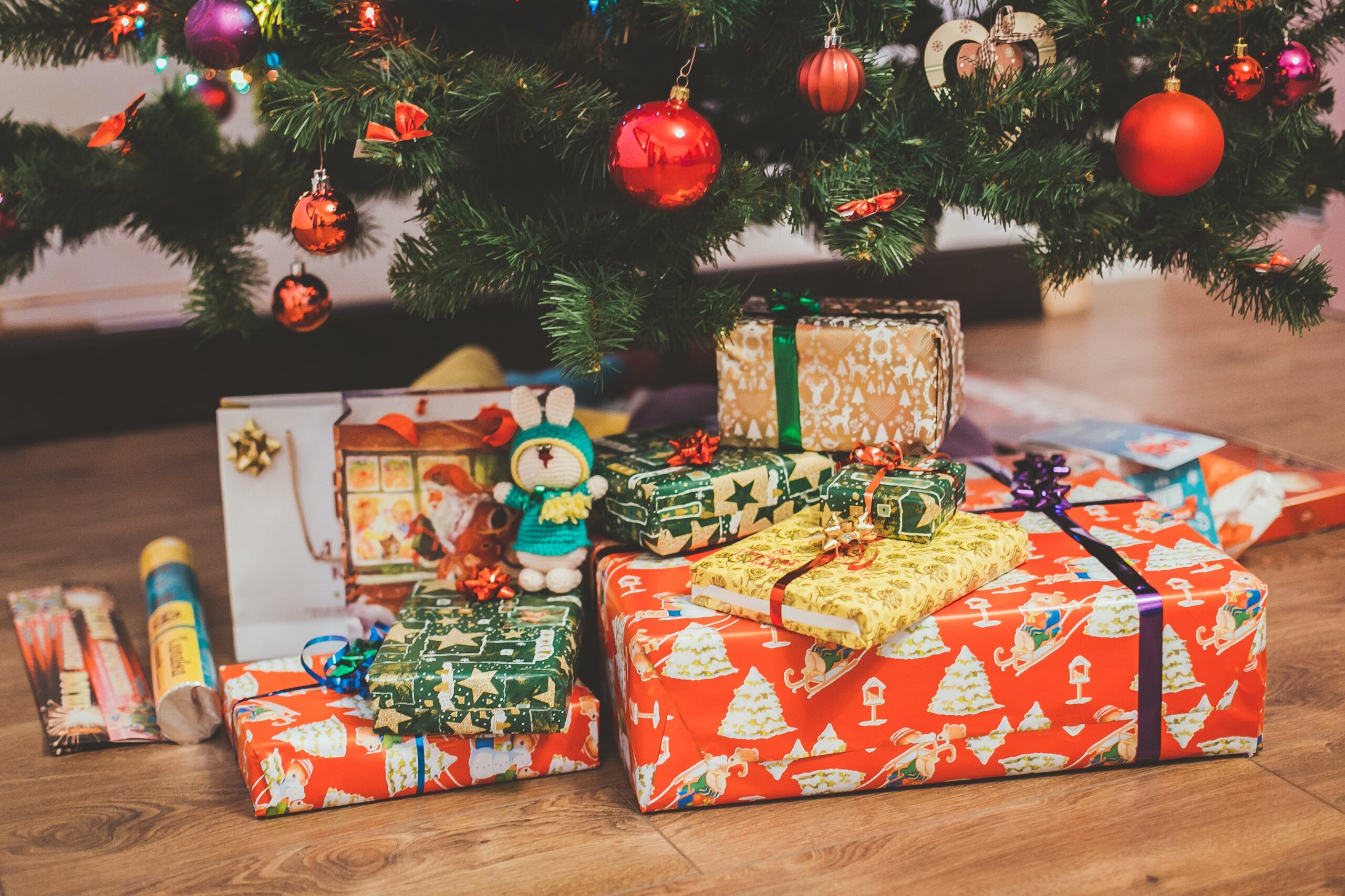 There are plenty of reasons why gift-giving is important and valued during Christmas. It can be a way to say thank you, show appreciation, or let someone feel that you care for him/her. Sometimes we're tongue-tied in expressing our genuine feelings or emotions in words, and so we can let our gifts speak of our thanks to the recipient.
Christmas is the perfect time of the year for exchanging gifts with family and friends. But, we become more bothered about what item we should give to them and anxious if the gift would put a smile or not. Instead of worrying too much about it, you might want to consider wrapping these exciting kitchen essentials as Christmas presents.
The oven toaster is a small electric kitchen appliance designed for various quick-and-easy cooking methods like toasting and broiling. Moreover, the top and bottom coils inside the chamber release infrared heat that allows the food to be cooked. This smaller version of the heavy-duty oven can have 2-3 racks where the baking trays are attached or placed.
This coming Christmas could be a sweet tooth's feast, with decadent desserts served to satisfy the cravings. Cupcakes are one of the popular baked goods that appeals to the young and young at heart. And, you can't call a cupcake without its frosting. Therefore, giving Russian piping tips would put color and vibrancy to the cupcake. Find that special piping tip that's not ordinary, like one that automatically creates floral-patterned frosting.
Pounding and crushing whole herbs and spices in mortar and pestle can be tiring and would take a decade to make (just kidding). But, there's a kitchen tool that will lessen such prolonging kitchen agony, the ratchet mill. This tool has a similar purpose to mortar and pestle, to grind, but in the fastest way. Also, since it's portable and small, it doesn't consume much space.
Expect that there are tons of dishes for Christmas. The sound of the chopped ingredients on the chopping block pervades the kitchen. But, if the knives are dull, things could turn into a cutthroat space. With that said, why not give a set of knives as a present? Find a set that contains numerous knife blades like fillet, butcher, utility, serrated, chef's knives. If it comes in a wooden or plastic kitchen knives organizer, it wouldn't be easily cluttered.
Making sauces for your pasta and stews that need attention can be difficult to manage and do, especially if someone has a child who throws tantrums. But, you can ease their burden by giving them an automatic pan stirrer. This modern kitchen tool automatically rotates and stirs the sauce or stew in the pan. Hence, gone are the days of serving burnt and unappetizing foods.
Indeed, nothing beats an early morning grind fueled by a cup of freshly brewed coffee.
The manual coffee grinder is an excellent present to give to coffee connoisseurs who are always in a hurry. This is an efficient tool for grinding coffee beans anywhere. Many are small enough to be portable and doesn't occupy much space. More importantly, buy only those sturdy and high-quality manual coffee grinder so that it would go for the long run.
Immersion blenders are a hand-held design of the typical blenders. It has blades attached on one end, covered with a protective case to avoid skin contact for safety measures. This portable blender is suitable for making soups and sauces. All you have to do is put it in the pot or pan and let the tool do its thing.
Sometimes, it's kind of defeating in the kitchen when the food doesn't easily come out from the pan or baking dish, and we don't want that to happen during Christmas food preparation, right? Non-stick pans and baking pans have become essentials in every kitchen. The fried food doesn't stick on the pan, and there will never be a crumbled cake served on the table since the batter doesn't stick on the bottom and sides of the pan.
A food dehydrator is a great gift to give this Christmas since it provides immense assistance to those who plan to bake fruitcakes. This kitchen accessory removes the fruit or vegetable's liquid content or moisture and turns it into a desiccated product. You can dehydrate the plums and dates so that you won't have to buy the preserved ones for your fruitcake.
Since the food during Christmas eve is heavy, pairing it with a fresh vegetable salad on the side cuts the food's fatty taste. While it takes time cutting and julienning the vegetables, why not purchase a mandolin as your gift? This kitchen tool is handy. It's easier to cut all the vegetables because all you have to do is slide them into the blade attached to the tool. You can also adjust the thickness according to what you prefer.
Takeaway
While we are so busy preparing for the presents that we will give, we seem to have forgotten that it's always the thought that counts. As long as the gift speaks of your genuine kindness, the receiver will immediately feel it. Hence, don't stress yourself too much this Christmas and just enjoy the radiance of the Yuletide season.
Must-Have Kitchen Gadgets for Your Frugal Kitchen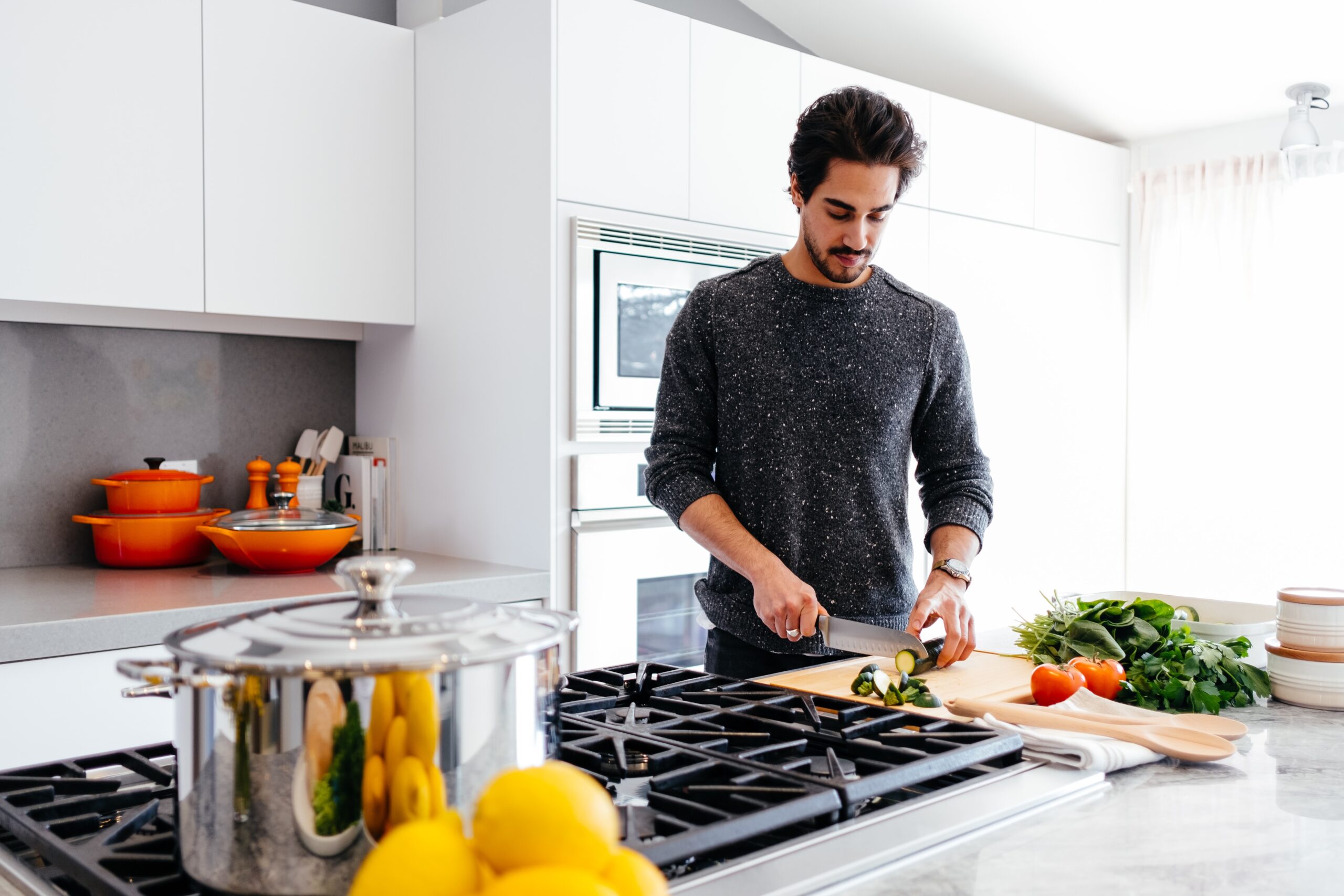 It's a no-brainer that if you want to save money and eat healthier then homemade is the best option! I have found this theory true over and over in my own kitchen. So I try, as much as I can, to do most everything from scratch. Whether it is bread, sandwich meat or a birthday cake, I try to cut my costs and improve the quality of the food by making it myself.
Now, I will admit there are many things which I avoid doing because the process is long and sometimes tedious. I spent many summers on my parents' patio shucking peas for hours and despite my love of peas, the work was laborious. As an adult I have avoided growing peas which need to be shucked.
My eight year-old had a great time with the new cherrypitter.
Another chore I remember is pitting cherries with a small, handheld pitter. Like the peas, it was fun for the first 3 but then the novelty wore off and there I was facing a huge box of cherries.
So, this last week when I had the opportunity to purchase some Flathead Lake Cherries at a ridiculously low bulk rate, I broke down and got multiple pounds. As I looked at the box in my refrigerator, I knew the clock was ticking and I needed to process them soon.
I headed out to buy the loathed Cherry pitter. Seeing that our local Ace Hardware was having a great canning sale, I headed there. No little hand-held pitters only a large countertop model was available and it was on sale for a good price. So, it came home with me and I set it up. Then I began what I thought was going to be a long, drawn-out ordeal–the pitting. In about 30 minutes, I had knocked out 10lbs of cherries! It was amazing! Nothing laborious or monotonous about it at all! In fact, it was so entertaining my 8 year-old son even got in on the fun!
What I realized then and there is the importance of good, effective and time-saving kitchen gadgets. When you have a good gadget it makes the job smoother and faster. Thus making you want to do that task again. In my case, wanting to pit those cherries saves me money because now I have lots of jars of Cherry Jam and other Cherry delights which my family will enjoy this winter! So, my cherries didn't go to waste by sitting in the refrigerator while I avoided the long and laborious task of pitting them.
I LOVE my Pampered Chef Corn Knife for stripping the kernels from thecob.
It's long been preached that a tool will make or break the success of a job. Think about screwing in a screw…if you only have a screwdriver how likely will you complete a job with just using that? But imagine you had an electric screwdriver, now how likely will you complete the job? Much better odds, huh?
The same principle holds true in the frugal kitchen. If we are to be productive and efficient then the right tool makes or breaks our success in providing healthy, homemade, budget-friendly meals.
So, what are my favorite kitchen gadgets which save me money? Obviously, the cherry pitter is now at the top of my list. But I also have saved oodles of time and money with my Pampered Chef Corn knife which strips the kernels from the cob, lickety-split! Thus, motivating me to freeze more corn for my family.
I would be lost without my Pyrex measuring bowls…4 of them from 1 cup up to ½ gallon with pour spouts! Life savers! Also, I have to say I depend almost daily on my Kitchen-Aid mixer. It makes all my kitchen chores so much easier and faster, from kneading bread to whipping butter to making cookies.
My Kitchen-Aid mixer is a must-have gadget in mykitchen.
Now, if you're like I was early on, you are probably thinking about the cost of these effective tools. I will agree that many of them are high priced but if you think of it as an investment which will have a high return then it makes it worth it. But I wouldn't be true to my frugal heart if I didn't suggest a few ways to save when buying these items!
First of all, don't just buy to buy. Make sure it is a gadget you KNOW is effective and will be used and don't buy them all at once. Secondly, wait until it goes on sale and even then price shop and don't forget to check online! Save up rewards at a particular store and use the rewards on a higher priced gadget. Finally, use these gadgets as ideas for your Christmas or birthday wish list. Most people would be delighted to buy you something which would be useful in your frugal kitchen!
If being frugal is your goal, then making your kitchen highly efficient is critical. Having gadgets that increase your productivity, cut time and MAKE you want to tackle a project will reward you with high quality, healthful and frugal meals for your family!
Kitchen Accessories Guide to Basic Essential Kitchen Cookware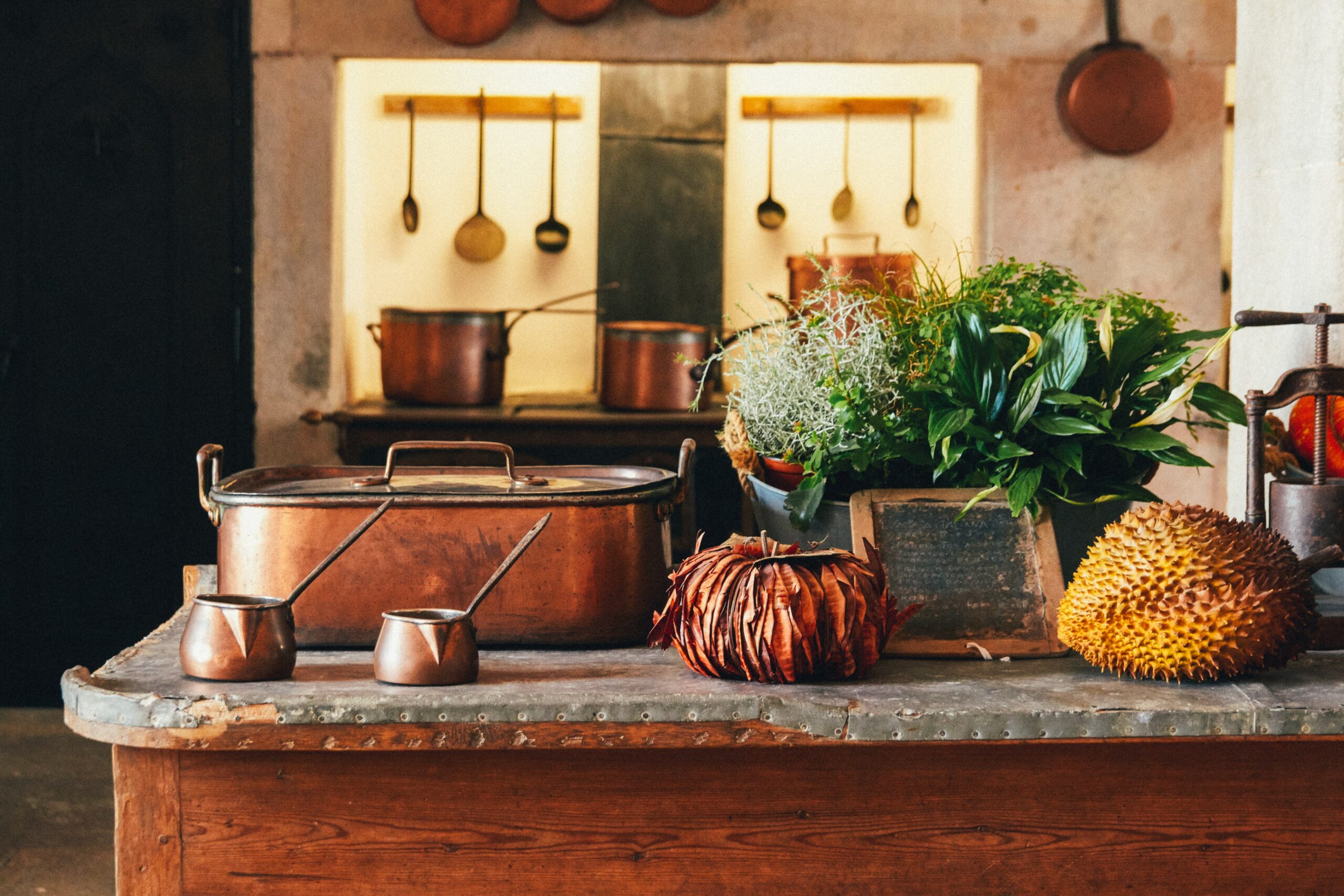 Working outside the home we have less and less time to spend cooking every day, it is important that our kitchen is equipped with the right cookware. Especially during the weekend and if we have friends or family visiting at home, we need all kinds of kitchen accessories to prepare a delicious homemade meal that we will accompany with good wine.
We offer you kitchen accessories for both amateurs starting to cook beyond fried eggs, and for experts in the kitchen. In addition, we also offer you kitchen accessories to make sweets such as cupcakes and brownies with which to surprise your guests at birthday parties and special events. Do you want to discover the kitchen accessories we have for you? Keep reading!
What are the Essential Kitchen Accessories?
Anyone who wants to cook delicious dishes needs the right kitchen utensils. In this way, not only is a well-equipped kitchen achieved, but it can be given a more elegant and, above all, more functional touch. With larger appliances, such as the hob or the fridge, this is how we differentiate kitchens from other rooms and spaces in the house.
Pots, pans, shapes and baking sheets, cutlery, cutting boards, knives, and small appliances such as a blender or a kitchen robot are the type of utensils that make kitchens a fully functional area, in which to cook with all the passion and pleasure of a good chef.
Knowing what are the essential kitchen utensils depends on the needs of a chef, but it is true that there are certain utensils that are basic and necessary in all kitchens, regardless of the tastes of their cooks. For example, all kitchens need pots and pans, regardless of the style of decoration they have, these utensils are the most basic and essential for cooking any type of dish. Similarly, cutting boards and sharp knives are a must in any self-respecting kitchen.
Wooden spoons, bread knife, spatulas, colander, scissors, knives, can opener, tableware, molds, and cutlery be an integral part of kitchen equipment in most homes since, without this type of utensils Cooking, we couldn't go very far in preparing a meal. When cooking, you need the best accessories! Get them in your store! You deserve everything in the kitchen, also buy molds that are essential!
What Kinds of Electric Cookware are There?
The range of electric kitchen appliances is huge, from large appliances like the fridge or stove to smaller appliances like the blender, mixer, toaster, kettle, kettle, coffee maker, or kitchen robot.
All these appliances help us to carry out kitchen tasks quickly and easily, without having to waste a lot of time on manual labor. Furthermore, they are perfect to satisfy our personal preferences and tastes. For example, those who don't like coffee very much, and are best friends with teas, will undoubtedly have an electric kettle always available in the kitchen. On the contrary, for unconditional coffee lovers, there is no kitchen that is worth without a good coffee maker.
Kitchen Appliances that Meet your Needs
Many times, when we are cooking it occurs to us that there should be kitchen accessories that work exactly for the problem that is facing us. However, technology has advanced to the point that kitchen accessories are already ahead of your needs, such as pasta meters, with which to know exactly the amount necessary for each person or cutting boards that collect the vegetables in a compartment.
Kitchen Decoration
If you take a look at the kitchen, you will notice that there are endless materials dressing the furniture, appliances and utensils. Cookware can be made of various materials, from hardened steel, plastic, silicone, and wood, to earthenware production, glass, porcelain or mud. Whatever the materials with which the kitchen utensils are made, nowadays these little helpers wear color and very original prints to fill the kitchen with life and joy. Mixers for chicken yellow, petrol blue for the coffee machine, bowls in many colors, red pans and pots, knives and molds of various kinds – one thing is clear, in the kitchen creativity has no limits!
1. Endless Styles
Today there are countless products that make our day-to-day life easier in the kitchen, from mitts with which to take food out of the oven to cutlery organizers to keep order. In addition, you do not have to settle for simple and metallic kitchen accessories, but you can choose from the wide range of possibilities offered by interior design. Choose between classic style kitchen or dare with models with original and friendly shapes.
2. Have Fun Cooking
Although the kitchen has been considered a dangerous place for the little ones, more and more children want to learn to cook simple dishes. Why not take advantage of this outbreak of curiosity to teach them that cooking can be fun? With adult supervision, even the smallest of the house can use kitchen accessories such as cupcake pans or pizza cutters.
Make the kitchen your favorite place in the house by using all above information. Hope you clear everything related to the Beginner's Guide to Basic Essential Kitchen Cookware.
Modern Kitchen Appliances Everyone Should Have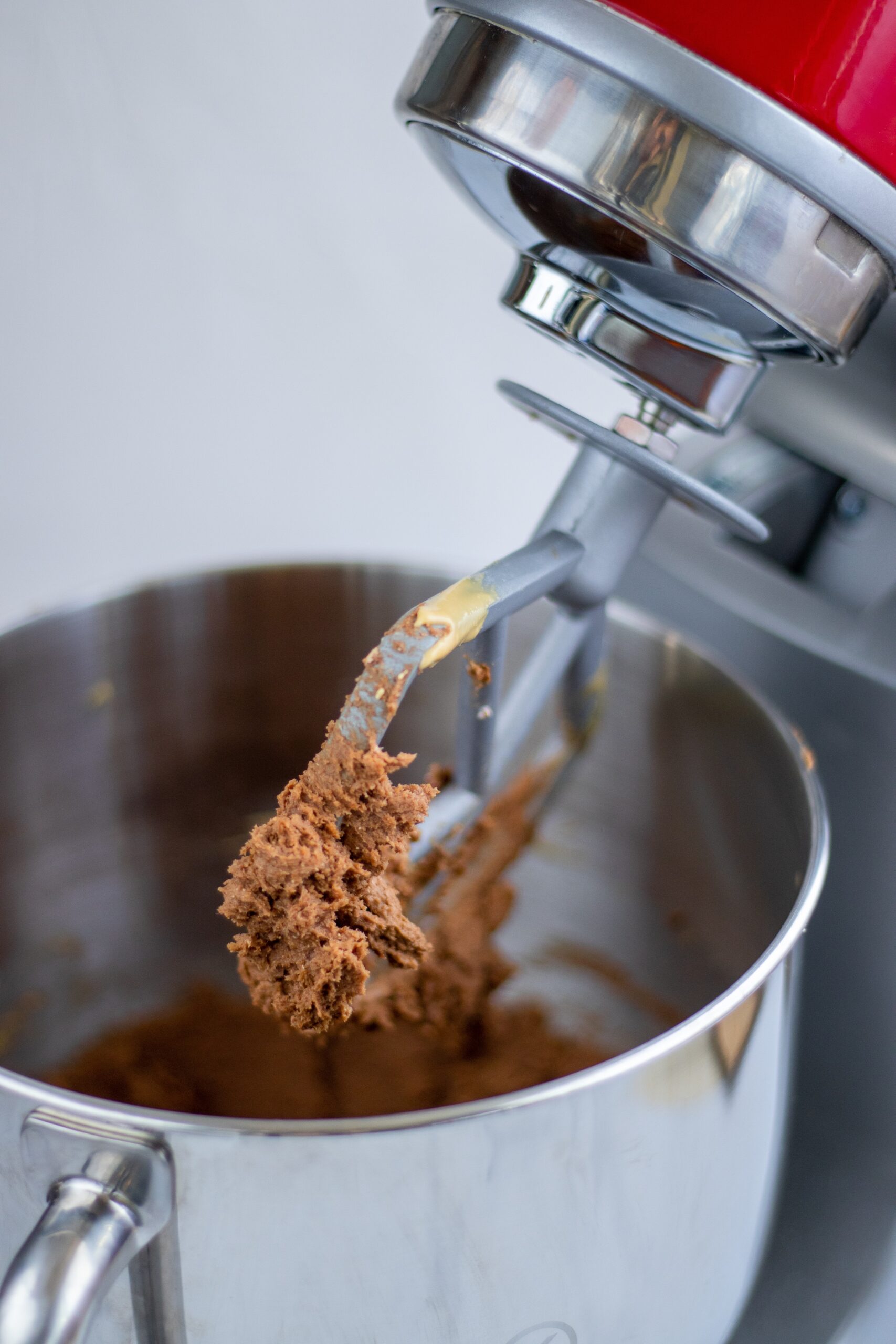 Different appliances perform different tasks, but the one thing they all have in common is that they make our lives much easier. If you take a look around your house, you'll find that you have a large number of machines and devices that you rely on in your daily life without even noticing. Kitchen appliances, in particular, offer us great versatility and convenience. 
To make sure that your kitchen is equipped to handle all your needs, here are some of the most essential appliances every modern kitchen should have.
Dishwashers can be life savers, particularly for those with big families and others who tend to host a lot of gatherings. Just thinking about the tons of dishes you have to wash can put a damper on your day. After enjoying a delicious meal, you can simply load your dishwasher and let it do all the heavy lifting for you. Besides saving you time and energy, a dishwasher will also save water and help you keep your counters free of clutter. Different units come in an array of sizes with varying capacities and features that can fit in every kitchen.
Most of us lead busy lives, and none of us will want to wait by the stove for hours as the food cooks. This is why electric pressure cookers are a must-have for every busy man/woman out there. You'll find more than one that can walk you through all the wonderful features the different models can offer. But essentially, any pressure cooker will allow you to sit back and relax while it cooks the food to perfection. All you have to do is place the food in, put the lid on, and forget about it until you hear that distinctive whistle that tells you it's time to eat. 
We all love our french fries; they're arguably the best comfort food there is! But as you probably already know, they are not exactly healthy. Fortunately, there's a way for you to enjoy your favorite fried food, including mozzarella sticks, chicken fingers, and of course, french fries in a healthier, faster way. An air fryer uses air technology to fry the food, which means that you'll be using much less oil, and your food will still taste every bit as delicious. Some units even come with a variety of pre-programmed cooking functions such as roasting, baking, and grilling.
This is another great appliance that will help you accomplish more in less time. From slicing fruits and pureeing veggies to grinding meat and shredding cheese, a food processor can be your best friend in the kitchen. Many models come with a variety of blades and attachments that cater to your different processing needs.
A microwave allows you to preheat your food both quickly and evenly. It also allows you to cook many frozen foods, which for many people, it is as close to cooking as they want to get. Not only are they small in size, but microwaves are also quite affordable and durable.
If you love baking, then you know how exhausting it is to knead the dough, whip the cream, or mix the cake batter by hand. So if baking is a common activity in your house, you'll definitely want to buy one of these. Whether you're making bread or baking a cake, this is one of those essential kitchen appliances every modern kitchen should have.
Many people can't imagine starting their day without their morning coffee. If you can relate, then a coffee maker should be sitting on your countertop right now. Consider choosing a programmable unit; this way, you will be able to start the coffee brewing process the night before and wake up the next day to the rich and soothing aroma of freshly brewed coffee.
Whether it's an electric smoker, a panini grill, or an electric griddle, indoor electric grills of all types can be seen in most modern kitchens nowadays. Not only does it provide you with that beloved smokey, charred flavor, but an electric grill is also small, smoke-free, and easy to clean.
Having a well-equipped kitchen means you're able to feed yourself and your family on a regular basis and provide at least three healthy and delicious meals every single day. The above examples are obviously not the only appliances your kitchen should have, but they are definitely among the most essential ones. So, start with these and you'll soon see how easier your life will be. If you want to kick it up a notch, you can color-coordinate your appliances with your cabinets. This will add a designer touch to the space, taking your kitchen's visual appeal to an entirely new level.