Must-Have Kitchen Gadgets for Your Frugal Kitchen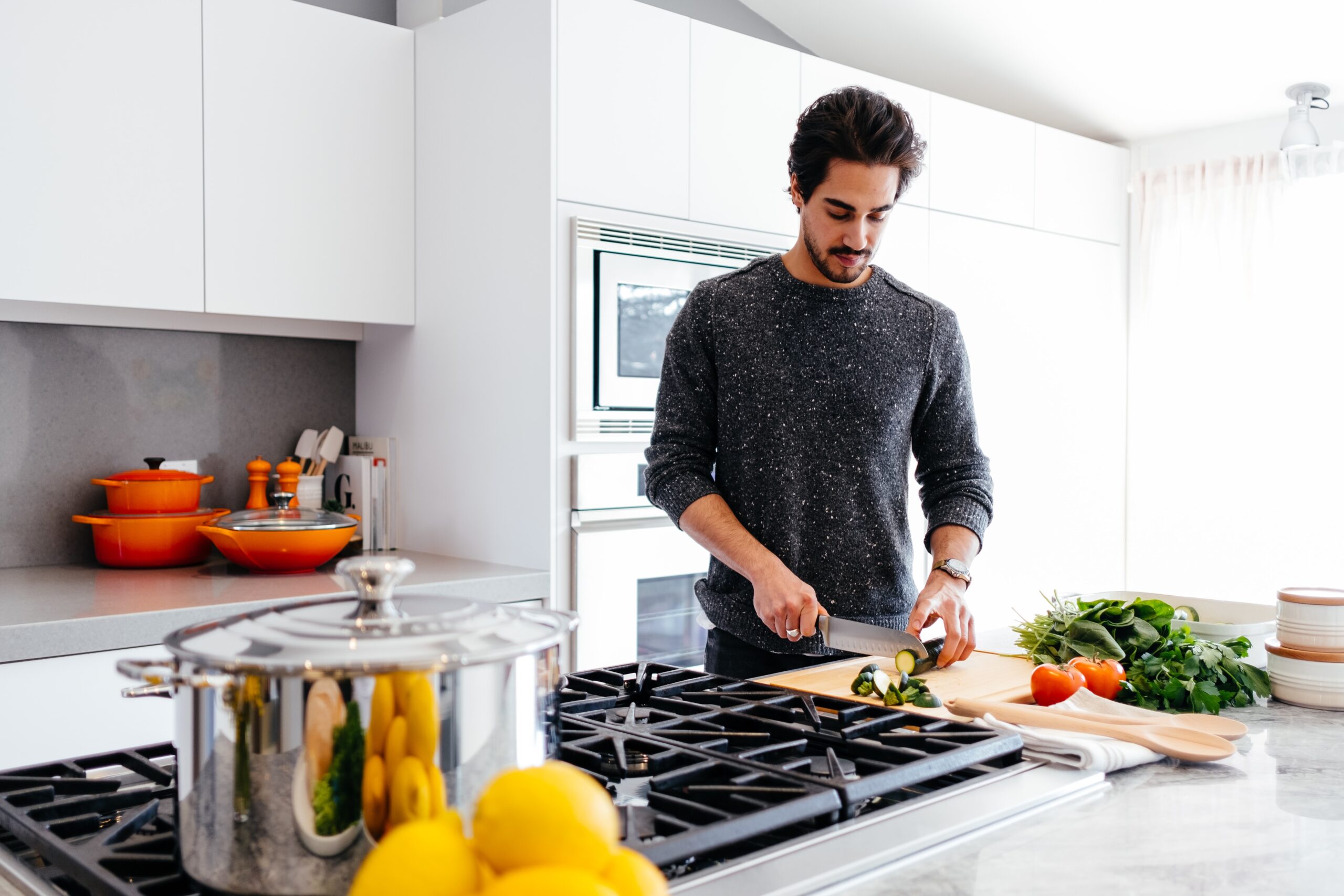 It's a no-brainer that if you want to save money and eat healthier then homemade is the best option! I have found this theory true over and over in my own kitchen. So I try, as much as I can, to do most everything from scratch. Whether it is bread, sandwich meat or a birthday cake, I try to cut my costs and improve the quality of the food by making it myself.
Now, I will admit there are many things which I avoid doing because the process is long and sometimes tedious. I spent many summers on my parents' patio shucking peas for hours and despite my love of peas, the work was laborious. As an adult I have avoided growing peas which need to be shucked.
My eight year-old had a great time with the new cherrypitter.
Another chore I remember is pitting cherries with a small, handheld pitter. Like the peas, it was fun for the first 3 but then the novelty wore off and there I was facing a huge box of cherries.
So, this last week when I had the opportunity to purchase some Flathead Lake Cherries at a ridiculously low bulk rate, I broke down and got multiple pounds. As I looked at the box in my refrigerator, I knew the clock was ticking and I needed to process them soon.
I headed out to buy the loathed Cherry pitter. Seeing that our local Ace Hardware was having a great canning sale, I headed there. No little hand-held pitters only a large countertop model was available and it was on sale for a good price. So, it came home with me and I set it up. Then I began what I thought was going to be a long, drawn-out ordeal–the pitting. In about 30 minutes, I had knocked out 10lbs of cherries! It was amazing! Nothing laborious or monotonous about it at all! In fact, it was so entertaining my 8 year-old son even got in on the fun!
What I realized then and there is the importance of good, effective and time-saving kitchen gadgets. When you have a good gadget it makes the job smoother and faster. Thus making you want to do that task again. In my case, wanting to pit those cherries saves me money because now I have lots of jars of Cherry Jam and other Cherry delights which my family will enjoy this winter! So, my cherries didn't go to waste by sitting in the refrigerator while I avoided the long and laborious task of pitting them.
I LOVE my Pampered Chef Corn Knife for stripping the kernels from thecob.
It's long been preached that a tool will make or break the success of a job. Think about screwing in a screw…if you only have a screwdriver how likely will you complete a job with just using that? But imagine you had an electric screwdriver, now how likely will you complete the job? Much better odds, huh?
The same principle holds true in the frugal kitchen. If we are to be productive and efficient then the right tool makes or breaks our success in providing healthy, homemade, budget-friendly meals.
So, what are my favorite kitchen gadgets which save me money? Obviously, the cherry pitter is now at the top of my list. But I also have saved oodles of time and money with my Pampered Chef Corn knife which strips the kernels from the cob, lickety-split! Thus, motivating me to freeze more corn for my family.
I would be lost without my Pyrex measuring bowls…4 of them from 1 cup up to ½ gallon with pour spouts! Life savers! Also, I have to say I depend almost daily on my Kitchen-Aid mixer. It makes all my kitchen chores so much easier and faster, from kneading bread to whipping butter to making cookies.
My Kitchen-Aid mixer is a must-have gadget in mykitchen.
Now, if you're like I was early on, you are probably thinking about the cost of these effective tools. I will agree that many of them are high priced but if you think of it as an investment which will have a high return then it makes it worth it. But I wouldn't be true to my frugal heart if I didn't suggest a few ways to save when buying these items!
First of all, don't just buy to buy. Make sure it is a gadget you KNOW is effective and will be used and don't buy them all at once. Secondly, wait until it goes on sale and even then price shop and don't forget to check online! Save up rewards at a particular store and use the rewards on a higher priced gadget. Finally, use these gadgets as ideas for your Christmas or birthday wish list. Most people would be delighted to buy you something which would be useful in your frugal kitchen!
If being frugal is your goal, then making your kitchen highly efficient is critical. Having gadgets that increase your productivity, cut time and MAKE you want to tackle a project will reward you with high quality, healthful and frugal meals for your family!
Air Fryers: Revolutionizing Home Cooking or Just a Passing Fad?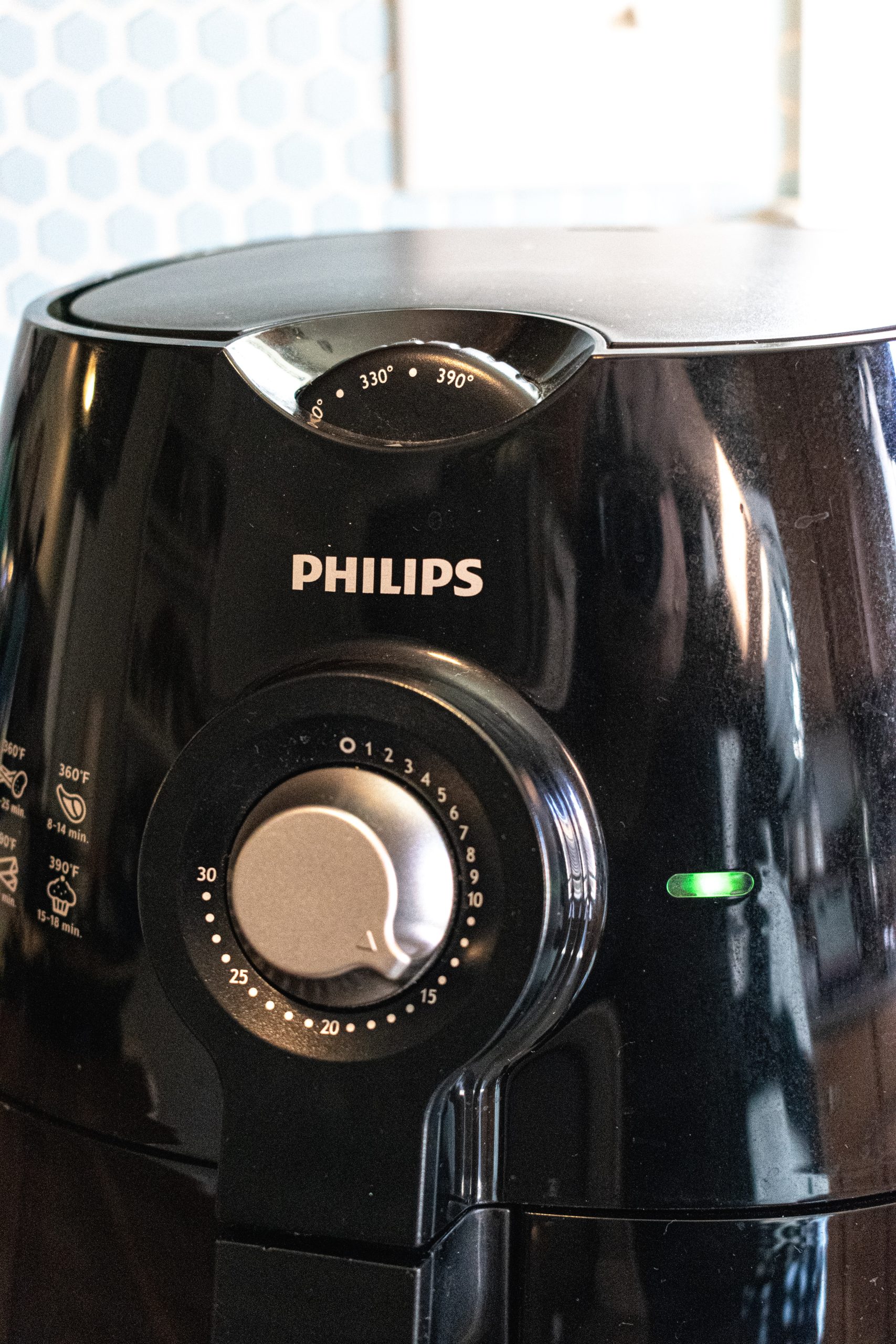 In the ever-evolving world of kitchen gadgets, the air fryer has emerged as a controversial yet fascinating player. This compact device, promising to deliver fried-food flavors without the guilt, has garnered both acclaim and skepticism. But is it truly a revolutionary tool or merely a countertop novelty?
The Rise of the Air Fryer
Originally introduced in 2010 by Philips, the air fryer has seen a meteoric rise in popularity. According to a report by MarketWatch, the global air fryer market is expected to reach $1.2 billion by 2026. This surge in demand reflects a growing consumer interest in healthier cooking methods and convenience.
How It Works
At its core, an air fryer is a compact convection oven. It circulates hot air around food, creating a crispy layer via the Maillard reaction – the same chemical process that browns your steak or toast. This method requires significantly less oil than traditional deep frying, making it a healthier option. A study published in the Journal of Food Science found that air frying reduces calorie intake by 70% to 80% and has less fat compared to deep frying.
The Practical Test
Gemima Cody, in her Sydney Morning Herald article, puts an air fryer to the test with impressive results. From reviving a chicken schnitzel to crisping up par-cooked lamb chops, the air fryer demonstrated its versatility and efficiency. It's not just about frying; it's about reinventing the way we cook various dishes.
The Restaurant Experience at Home
The pandemic has changed the way we dine, with more people turning to home-cooked meals. Air fryers have played a pivotal role in this shift. They offer a way to recreate restaurant-quality dishes with minimal effort. As Cody notes, dishes from fine-dining establishments, often tricky to replicate at home, found a new ally in the air fryer, delivering enhanced flavors and textures.
The Downsides
However, it's not all crispy perfection. There are ethical concerns regarding the affordability and potential environmental impact of these devices. Their low cost often implies a shorter lifespan and subsequent contribution to landfill waste. Moreover, they are not suitable for all cooking methods, particularly those involving wet batters like tempura.
The Verdict
So, are air fryers worth the hype? The answer largely depends on your cooking habits and preferences. For those seeking a healthier alternative to deep frying or a convenient way to cook a variety of dishes, the air fryer is a valuable addition to the kitchen. Its ability to deliver crispy, delicious food with less oil is a significant draw.
On the other hand, if you're a traditional cooking enthusiast or have limited kitchen space, it might not be the best fit. The air fryer is not a one-size-fits-all solution but rather a tool that complements certain cooking styles.
Looking Ahead
As we continue to navigate the balance between health, convenience, and environmental responsibility, the air fryer stands as a symbol of modern culinary innovation. Its future in our kitchens will be shaped by ongoing advancements in technology and our evolving relationship with food and cooking.
In conclusion, while the air fryer may not be the magic solution for all, it certainly has carved out its niche in the culinary world. Its ability to transform everyday cooking experiences into something a bit more special cannot be overlooked. Whether it's a passing trend or a mainstay in our kitchens, only time will tell. But for now, it continues to fry its way into the hearts (and stomachs) of many.
Where to Buy
Check out the most popular, energy efficient and environmentally friendly Air Fryers at Amazon
The Butter Mill: A Game-Changer in the Kitchen or Just Another Gadget?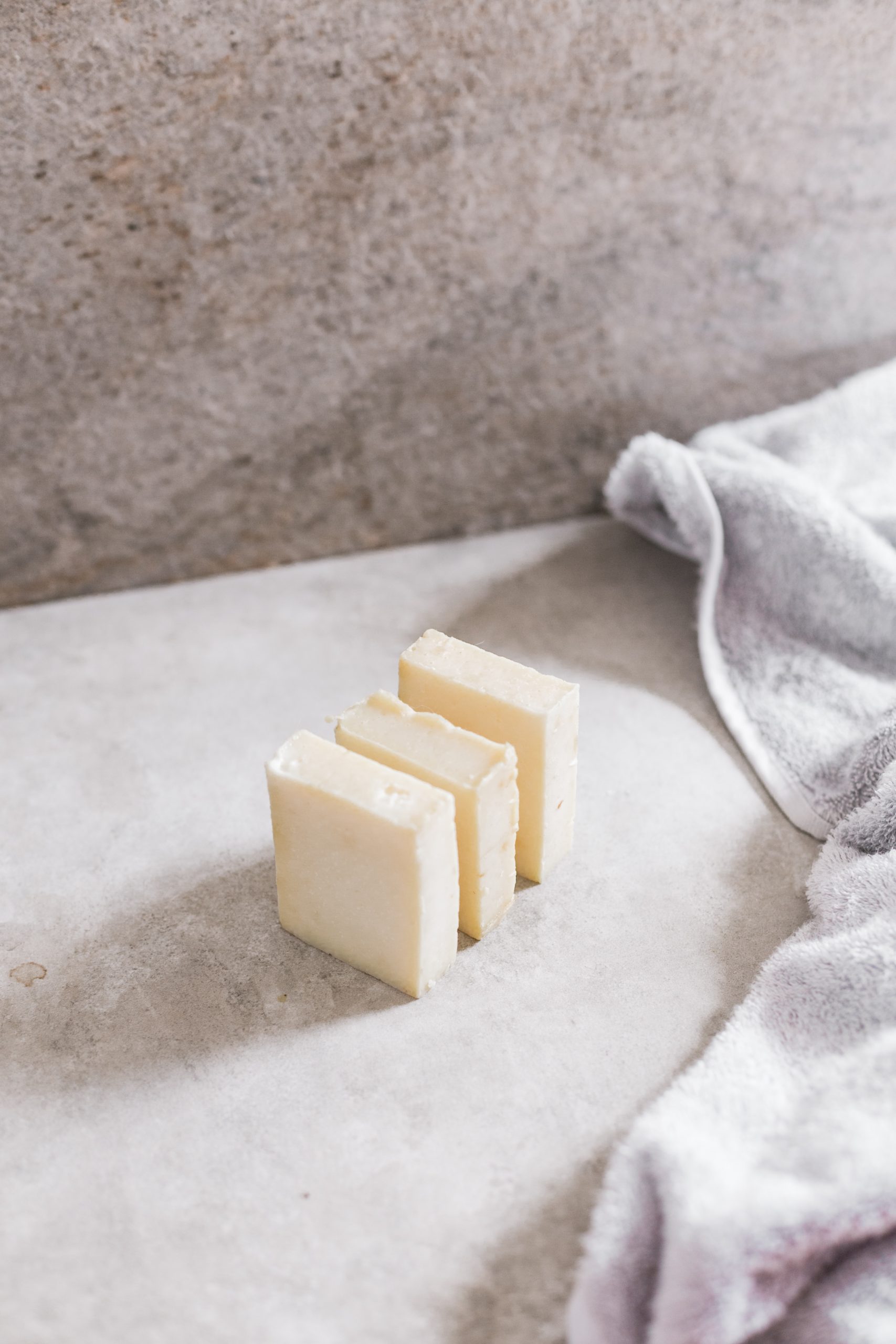 In an era where convenience is king, the kitchen has become a playground for gadgets promising to make our lives easier. From programmable coffee machines to personal blenders, these devices aim to streamline our mornings, which for many, can be a sluggish start to the day. One such gadget that has recently caught the attention of Amazon shoppers is the Butter Mill, a device designed to make the simple act of spreading butter on toast a delightful experience. But is it a must-have kitchen tool or just another gadget cluttering our countertops? Let's delve into the details.
What is the Butter Mill?
Proudly designed in the USA, the Butter Mill is an innovative kitchen gadget that promises to make spreading butter, margarine, or cream cheese on toast and bagels a breeze. The device features a chamber where you load room temperature or cold butter. Twist the knob, and out come ribbons of perfectly spreadable butter. The Butter Mill also has measurement markings on its side, allowing you to see exactly how much butter you're using. Constructed from polymer and stainless steel, the device is built to last.
The Pros and Cons
Pros:
Ease of Use: The Butter Mill is incredibly easy to use. Just load the butter, twist the knob, and you're good to go.
Quality Construction: Made from durable materials, it's designed to last.
Measurement Markings: Allows for portion control, which is a plus for those watching their caloric intake.
Cons:
Niche Utility: While delightful, it serves a very specific purpose and may not be essential for everyone.
Price: Retailing at $19.99, some may find it a bit pricey for what it does.
The Verdict
The Butter Mill is undoubtedly a fascinating piece of kitchenware. Its ease of use and quality construction make it a tempting purchase. However, its utility is specific, and not everyone may find it essential. For those who find joy in small conveniences or are looking for a unique gift idea, the Butter Mill could be a delightful addition to the kitchen. But if you're someone who prefers a minimalist kitchen, this gadget might just end up being another item collecting dust on your countertop.
In a world where we're constantly seeking ways to make our lives easier, gadgets like the Butter Mill offer a glimpse into how even the simplest tasks can be enhanced. Whether it's a game-changer or not is subjective, but one thing is clear: it has certainly sparked a conversation and brought smiles to those who have used it.
The Fullstar Vegetable Chopper: A Kitchen Gadget Worth Your Attention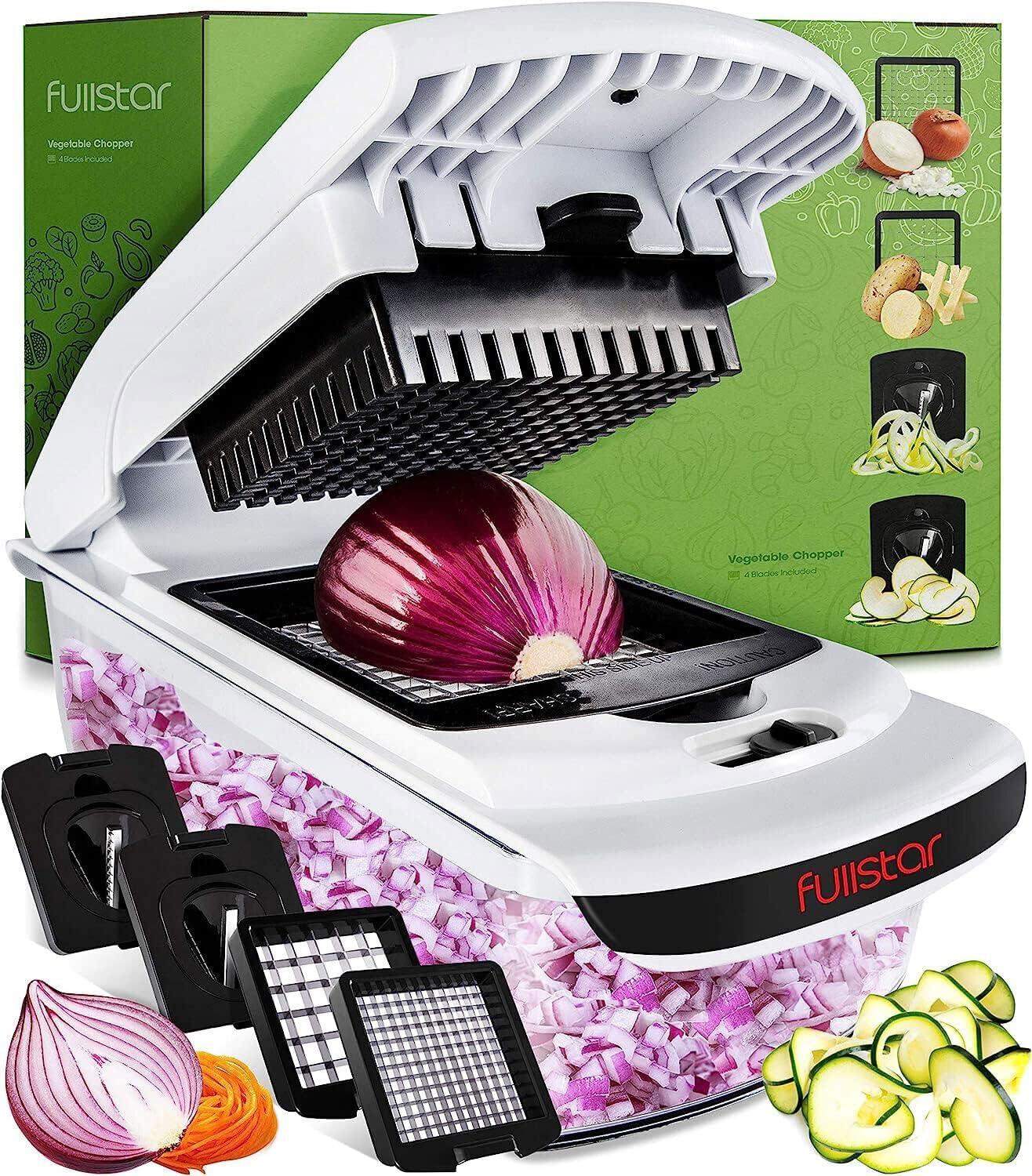 In the age of TikTok, where life hacks and kitchen gadgets go viral in a matter of hours, it's easy to be skeptical about the next "must-have" tool for your culinary arsenal. However, the Fullstar Vegetable Chopper is one kitchen gadget that lives up to its social media hype, and it's currently on sale at Amazon for $16 off its original price.
Why the Buzz?
The Fullstar Vegetable Chopper is not just another kitchen tool that you'll forget about in a week. It has garnered a 4.5-star rating on Amazon, proving that it's a necessary gadget for anyone who prefers a set of sharp blades to do the slicing and dicing. The chopper is versatile, capable of julienning, slicing, and chopping a variety of vegetables, from soft ones like tomatoes and cucumbers to harder ones like potatoes and carrots.
Functionality Meets Convenience
What sets this gadget apart is its built-in storage container located right underneath the blade. This feature allows you to collect all the little pieces of produce as you chop, making your kitchen tasks more efficient and less messy. It's a thoughtful design element that shows the creators have considered the user's experience.
A Tool for All
Whether you're a professional chef or a home cook, the Fullstar Vegetable Chopper is a valuable addition to your kitchen. Its versatility and convenience make it a tool that can benefit anyone who spends time preparing meals. And let's face it, who wouldn't want to make their kitchen tasks a bit easier?
Grab it While It's Hot
The Fullstar Vegetable Chopper is currently on sale, and given its popularity, it's likely to sell out fast. If you've been on the fence about adding a new gadget to your kitchen, now is the perfect time to make the move. Shop this handy kitchen appliance at Amazon while it's still on sale.
For those who are always on the lookout for ways to make their culinary endeavors more efficient and enjoyable, the Fullstar Vegetable Chopper is a gadget worth considering. Its current sale price makes it an even more attractive option for those looking to upgrade their kitchen toolkit.