What Happened when I took apart my Oven Door for Cleaning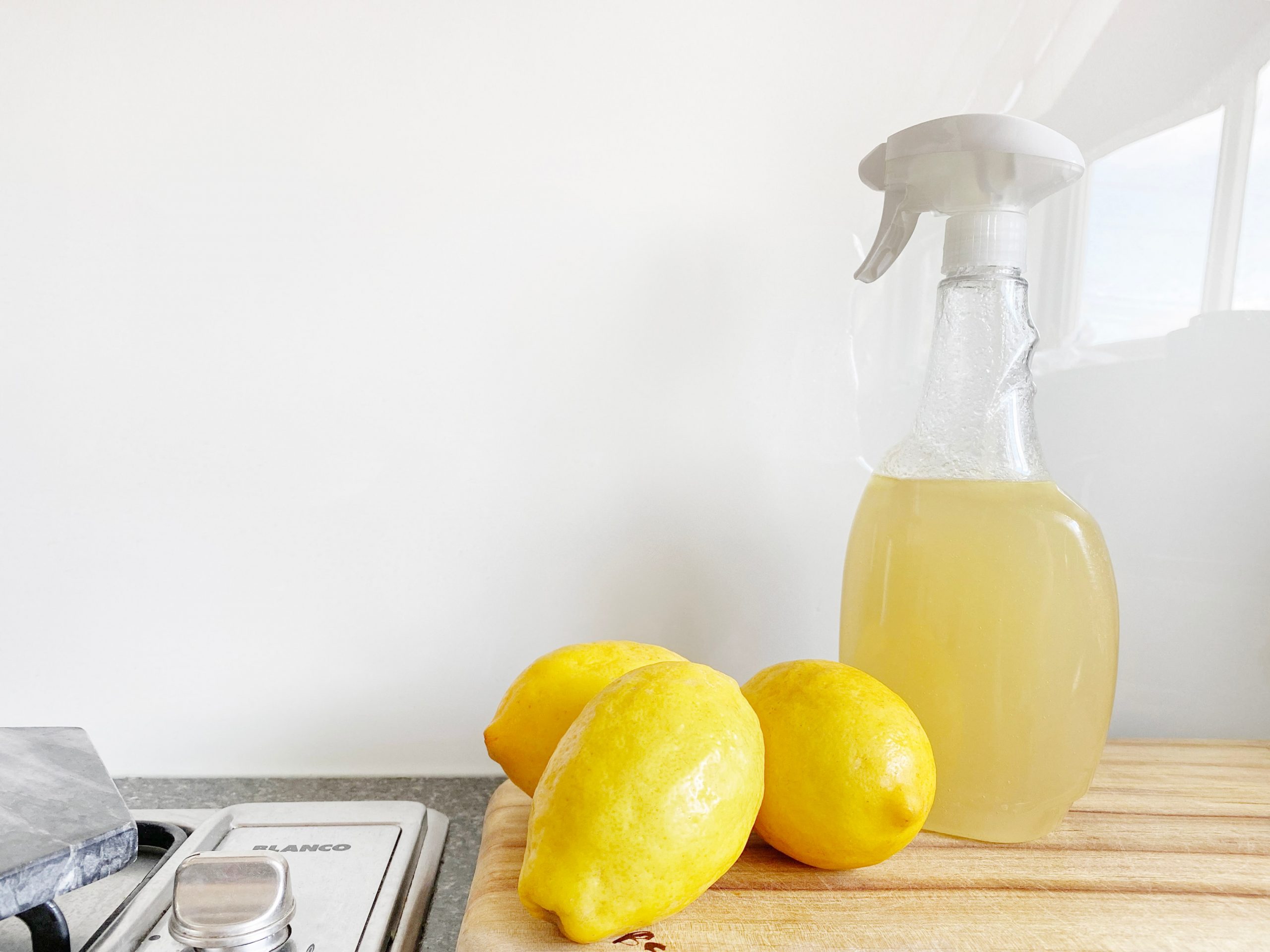 Let me tell you a story about the time when I gave my oven its first thorough clean. I didn't have an oven cleaner, so I went for the good old baking soda cleanse which involves using a dense mixture of baking soda and water to clean an oven.
It was a tedious process which left me with a sparkling clean oven but because I am a little obsessive, I was not satisfied when I found out that there was plenty of dirt trapped between the glass panes of my oven door. Clearly, my quest for a clean oven was not over.
At this point, another person would probably have called in a professional but not me. For some reason I needed to do this myself.
The still-dirty oven door bothered me for a while. I was eager to get rid of the few streaks of grease that tainted my cleaned oven. Even hanging a dish towel to hide the streaks was not enough to satisfy me.
After gathering the courage to take on the task before me, I did what any sensible person would do in my situation. I headed to YouTube for inspiration.
My effort was soon rewarded when I ran into a video that gave me just what I was looking for. I even discovered to my joy that the tools for the job were already within reach. I already had screwdrivers and towels in my home. Yay. No need to buy anything.
If you use the search words 'take apart (model) oven door' on YouTube, there is a good chance you will probably find what you are looking for. You want to watch the whole video first before starting to do anything, so that you are prepared. Having someone on hand to help you when you need it won't hurt either. Door panels sometimes get rather cumbersome to handle.
Keep track of your screws as you remove them. You don't want to forget which one goes where. It helps if you create a system to help you remember this.
Create some space for the glass panels to sit after removal. A dining room table or kitchen counter can do. When you remove the glass panels, you want to turn them so that they are upright and then lay down some towels for them to rest on.
Handle the glass carefully to avoid either cutting your skin on its sharp edges or damaging the glass.
You are now ready to bring out your cleaning products. Work with a glass cleaner and some baking soda.
You might find a few spots with a stubborn greasy film. Take your time to be extra thorough. After all, it is not every day you pick apart your oven door.
By the time I had finished cleaning and put everything back together, two hours had flown by. It feels so good to be able to look at my oven and see clearly into it. I feel gratified.
How an Internet Video got me Cleaning my Toaster with a Hair Dryer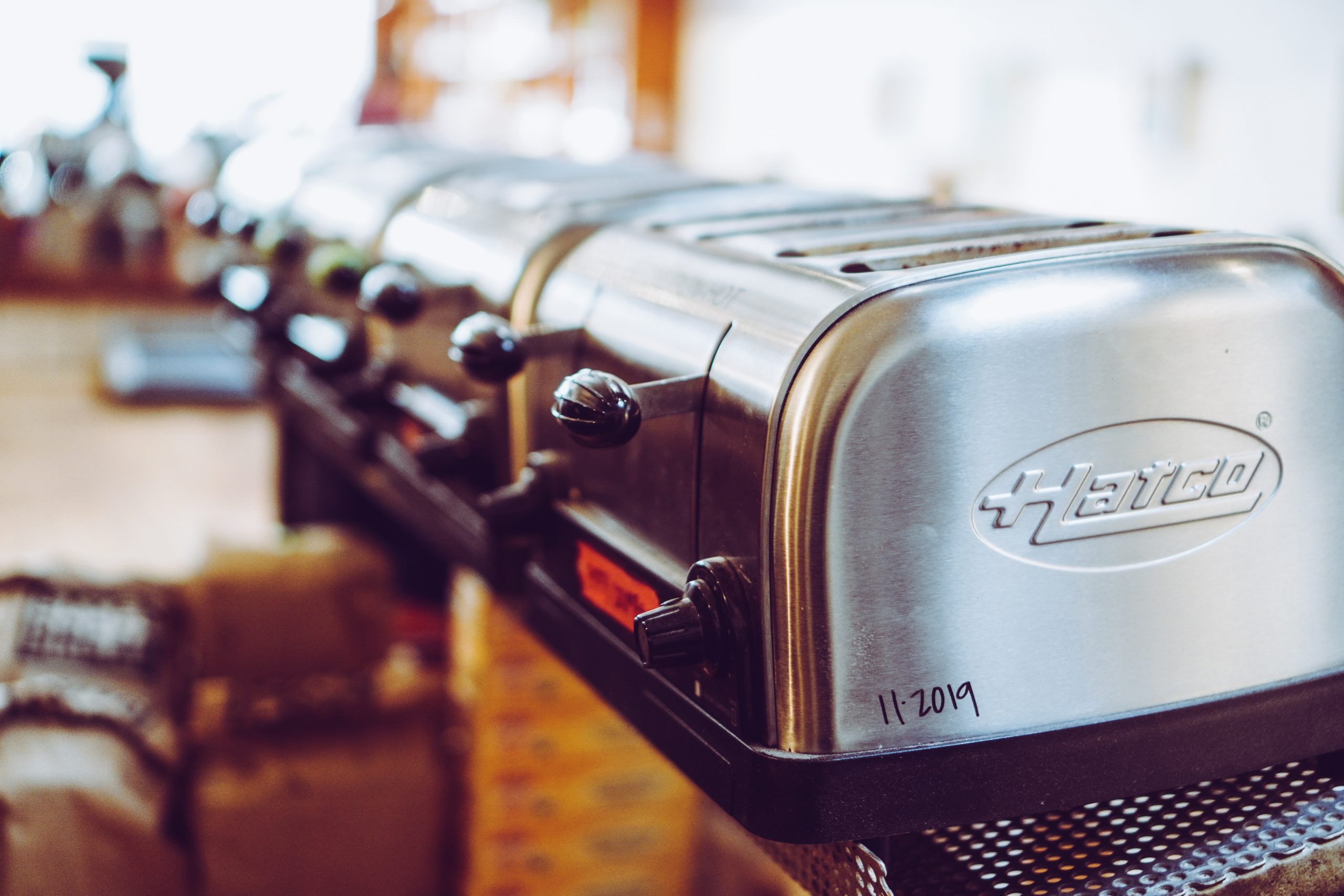 It is always exciting to find out how home appliances often come in handy in the most unexpected ways.
From hand vacuuming your microwave to get rid of crumbs to cleaning greasy cabinets with a steamer, and as I recently discovered, cleaning dirty toasters with a blow dryer.
Household appliances have always done more than their job descriptions required, but it is not every day that an appliance crosses over from the dressing table to the kitchen.
But as online influencer Jessica Haizman proved, what's good for your dressing table can sometimes be good for your kitchen.
Haizman took to TikTok to show case an interesting way to clean up a filthy toaster. It takes only three steps, and it seemed to work.
I had not deep cleaned my toaster in all its years of service, so I was eager to give it a shot. What made me even more excited about the project was that according to the video, I already had all the tools I needed to execute the job. I was ready to do it.
Haizman first suggested using a microfiber cloth to help dislodge bigger particles inside the toaster slot. If the microfiber cloth is dry, it should be easy to push the crumbs so that they fall into the tray. I tried that part and found it was not too hard.
Now I just had to get rid of the bigger particles once and for all by removing the tray from the toaster and washing it in the sink before drying it on the dish rack. This part was not difficult either.
By now you are probably wondering how the blow dryer comes in. This part is a little more complicated, but the main idea is that you are blowing the air downward in order to force out the debris lodged inside the toaster. These particles would be hard to get out any other way.
The good news is that it worked. The particles stuck inside the toaster did come out. The bad news? They ended up scattered across my kitchen floor and counter.
If you want to avoid this, you can hold your toaster upside over the trash can and proceed to shake it gently until the crumbs budge.
After that, you can use the blow dryer to remove any small particles still stuck inside the toaster. Do this over the trash can to avoid a mess. Use a low setting.
After you have finished removing the crumbs, you can now wipe down the toaster's outer walls using water with some white vinegar in it. This will remove all the grime and grease on the surface.
The results? Even though there are still some rusty looking spots, my toaster looks a lot younger and shiner. Now if you will excuse me, I need to clean all the bits of toast scattered across my kitchen counters.
Know your Way about Butter-Rich Pasta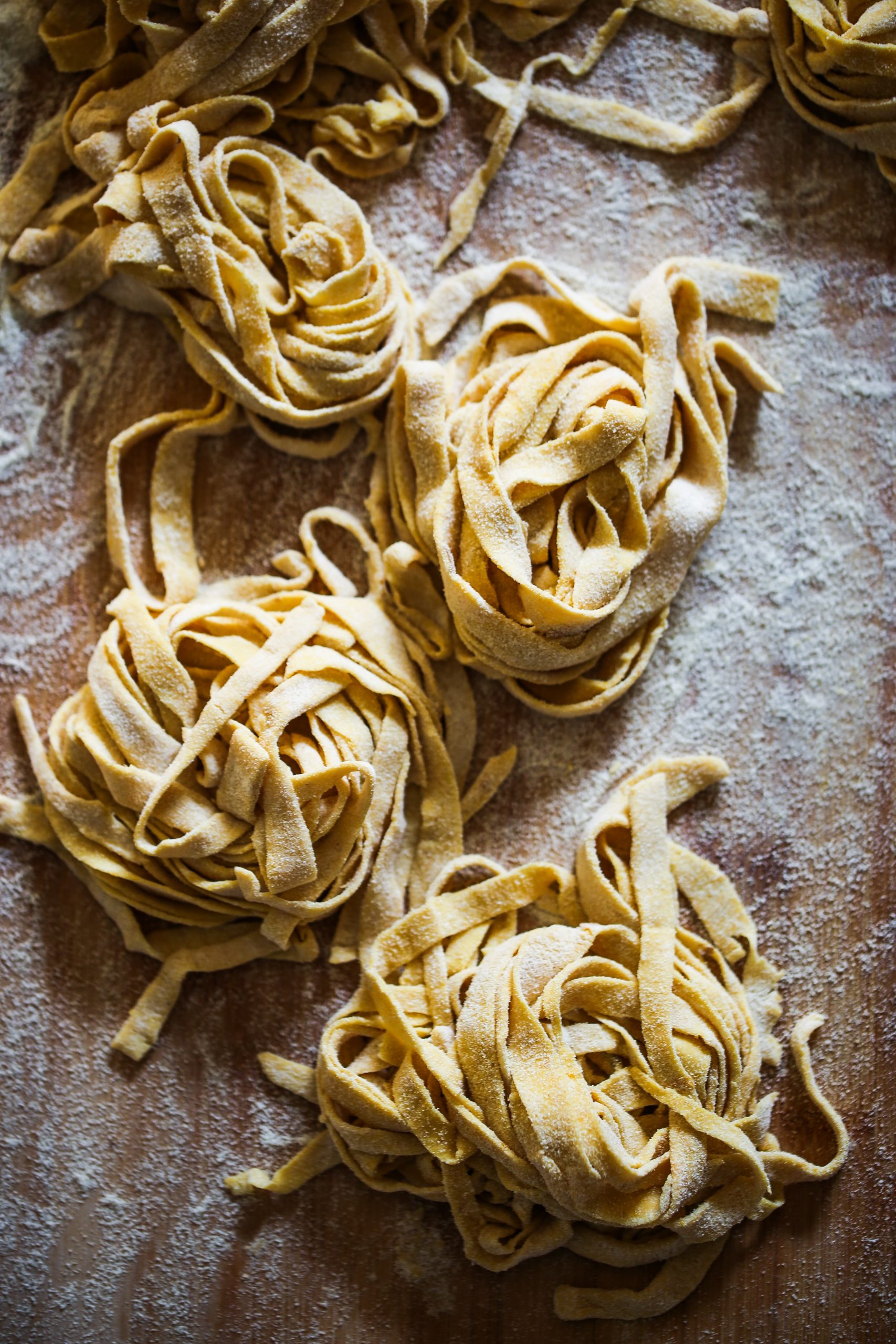 Pasta and butter are two of the most compatible food ingredients you can use in your kitchen. Here are some sure-fire ways to bring together butter and pasta for a delicious and comforting dish.
It wasn't too long ago that nobody wanted to cook with butter. Low-fat yoghurt or Velveeta was a more popular choice than butter.
Now that people have developed a better appreciation for the qualities of butter, we can enjoy the full flavor and creamy texture that butter brings to any dish.
Many chefs find that they cannot do without butter in their kitchen sink, and we are no exception. Now, butter is an essential ingredient in any pasta dishes.
Indeed, Northern Italians who are blessed with cool climate and plenty of cattle they use a generous serving of butter in their pasta.
Butter sauces are great. But you can do a lot more with butter. Adding it to a meaty sauce or incorporating it into a ravioli filling makes the dish ultimately more satisfying and creamy as well as balances out flavors.
Using butter in caramelized onions to accompany your pasta is a great way to turn pasta into a filling and comforting winter dish. Caramelized onions are both savory and sweet in a good way. To make it perfect, use a generous amount of Kerrygold butter.
Here are some of our best pasta-butter combinations for every season:
Butter in Sauces
There is something about butter melting on pasta that brings to life adult comforts and childhood dreams. Butter and parmesan go really well with spaghetti, but they are even better combined with pasta stuffing because they do so much to bring out the delicious flavors of the cheeses, proteins, and vegetables.
It really doesn't matter whether you prefer to add it to your pasta water, cook the butter until it is golden, or add some fresh herbs for extra flavor. Butter never disappoints when you use it to dress tortellini, ravioli, as well as agnolotti.
Butter for Finishing Touches
A little butter added to a dish gives it that extra je ne sais quoi that is missing. Turn to butter to give a meat sauce that missing something that makes it that much better in terms of richness and holds it all together.
After preparing a creamy sauce, turn off the heat and beat in some cold butter to make the soup smooth and velvety.
When you are preparing a tomato sauce, you might find that a little butter keeps it from being too acidic and makes it smoother but not too heavy.
Even your store-bought sauces could do better with some butter.
Butter as a Flavor Carrier
Herbs have a way of upgrading the basics you have in your panty. From roasted garlic, chiles, parmesan, fresh herbs, steak, toast, and pretty much anything else. Even truffles. Butter has a way of making the things you love even better.
Butter for Pasta Filling
Once you get a taste of pasta filling with butter, you won't want to have it any other way. Adding plenty of brown butter to your squash, cheese, meat, or sweet corn pasta filling makes it that much more creamy and irresistible.
6 Essentials for Putting Together the Perfect Home Bar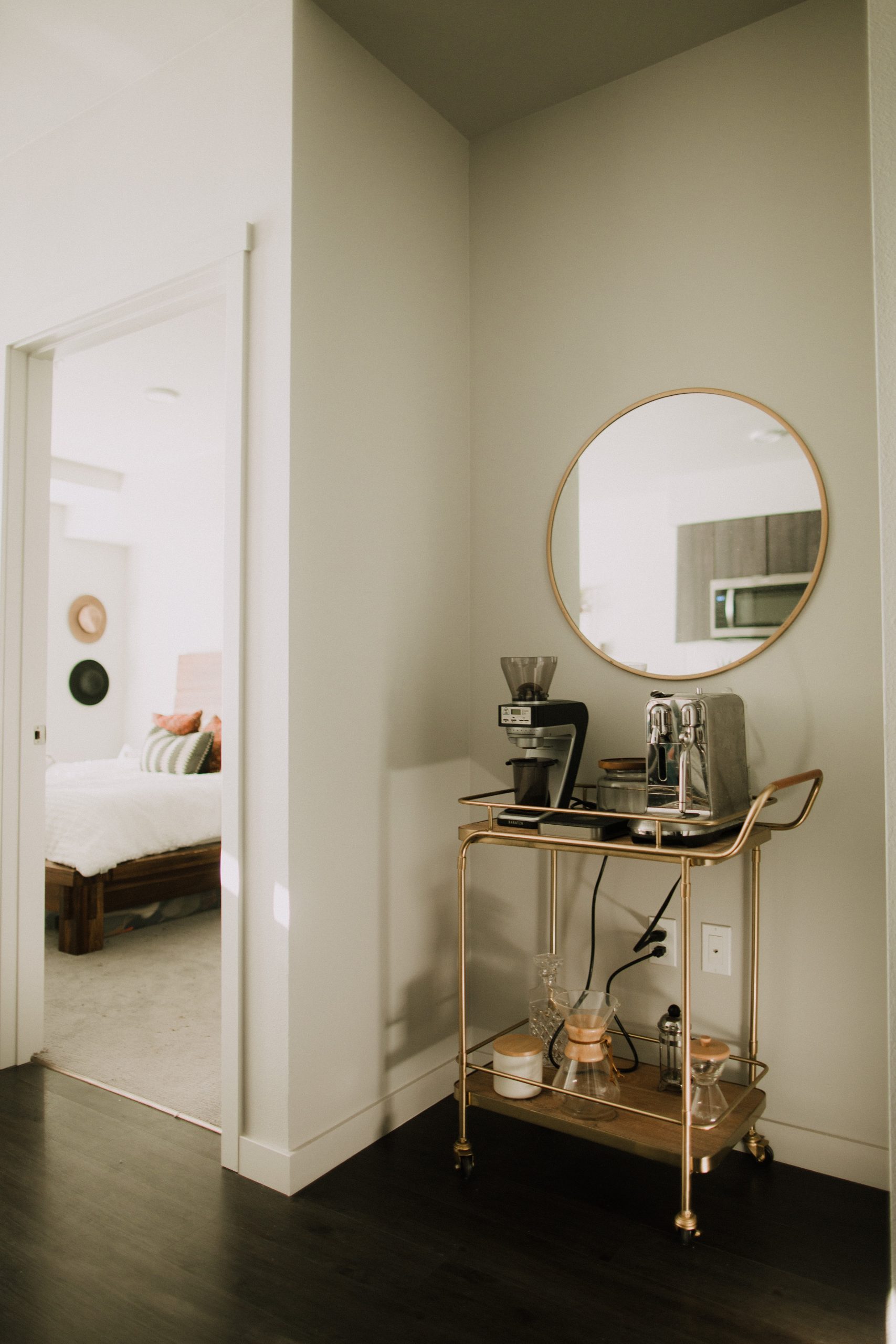 Now that we know we won't be going to bars for a while, it might be a good time to think about doing something to give yourself the bar experience at home.
We want to make this easy for you, and this is why we are putting together this list of bar carts and other bar essentials for your home. There has never been a better year to invest in a bar.
So here goes:
Bar Cart Over $200: Mid-Century Bar Cart
This classic mid-century inspired bar cart got some of the best reviews from experts for good reasons. It is a fine looking cart that you will be sorry not to be able to show it off.
Bar Cart Under $200: Made by Design Round Utility Cart
This cart has already garnered lots of excellent reviews for its pretty look, practicality, and friendly price. The Made by Design Round utility cart is also versatile enough that it can be repurposed into different uses.
Blender for Margaritas: Vitamix E310
This one is expensive, but it does offer the best in terms of the consistency of blended drinks and textures. If you want to save yourself the trouble of trying and failing with different blenders, you want to go for the Vitamix. It is worth the price.
Wine Fridge: Ivation 18-Bottle Wine and Beverage Cooler
This one is for people who don't have a wine cellar in their homes. A mini fridge capable of holding 18 bottles is the next best thing. Even better, this fridge is compact enough to fit in small spaces.
The cooler protects drinks from UV light with it's double-paned glass doors and it's temperature ranges from 41°F to 64°F.
Kegerator: Insignia Kegerator
If you love draft beer, you want to gift yourself this kegerator. The best thing about the Insignia Kegerator is that it offers a quality comparable to other options in the market but at a lower price.
Electric Ice Maker: GE Opal Nugget Countertop Ice Maker
Nugget ice may not be as popular as King Cube Ice Trays, but it really comes in handy with mint juleps, rum, as well as cokes.
The machine cranks out crunchy ice, freeing you from having to get ice from a gas station.