Tips for Storing Butter at Room Temperature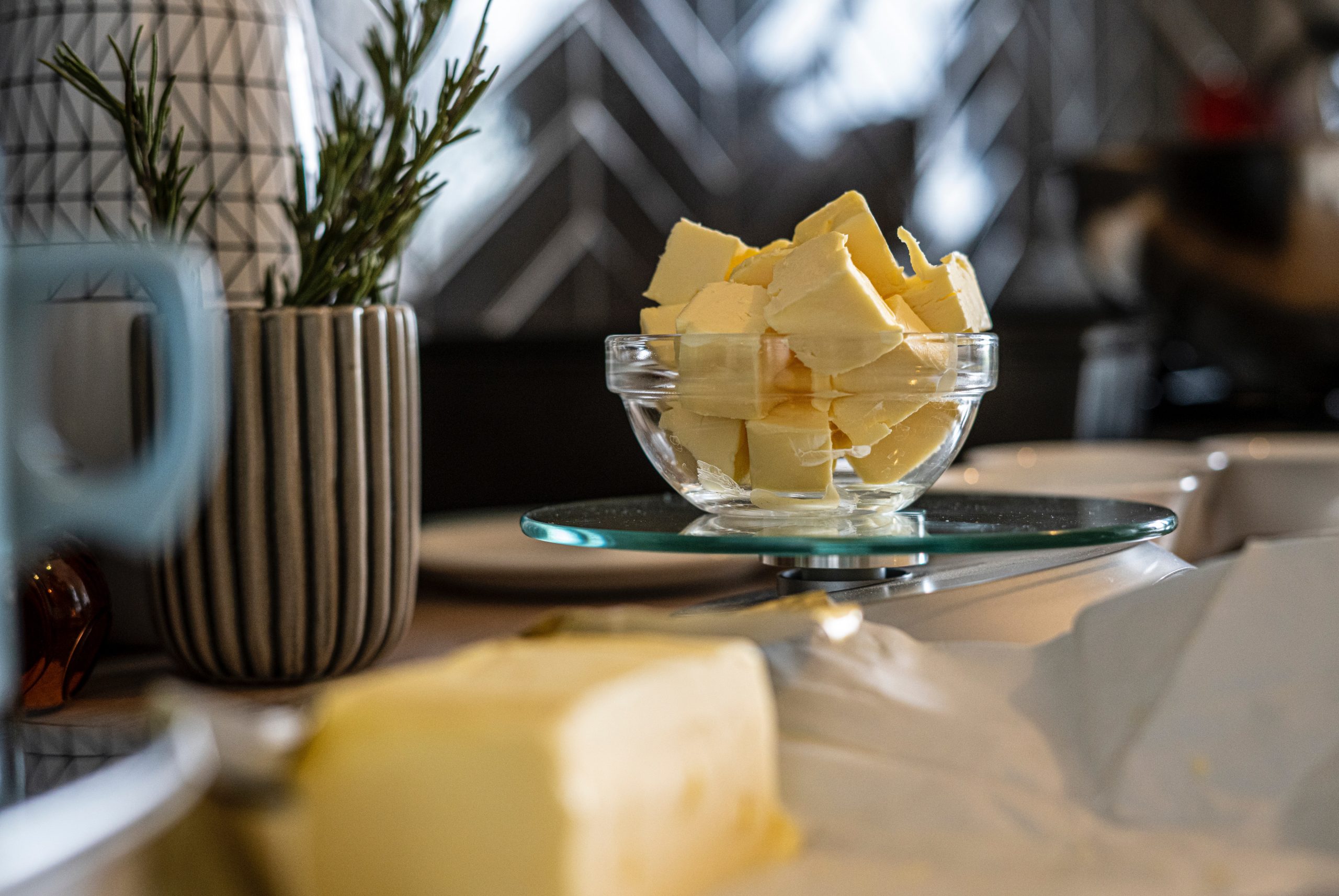 Butter is such a popular spread and baking ingredient that you cannot miss it in any kitchen. This dairy product has a way of making virtually anything taste better.
It has a high-fat content of over 80% which gives it a longer shelf life.
Butter is made by churning gallons of milk until to separate it from the buttermilk. The creamy, smooth, and flavorful attributes of butter make it perfect for baking, cooking, and spreading.
But fats tend to go rancid, and you have to store butter properly to avoid this. Spoiled butter will get moldy and may develop a sour taste which may cause stomach aches.
Butter does not have to stay in the fridge or freezer to its quality. It can retain its quality even at room temperature. You don't even need a special container for your butter.
Here is a brief overview of how to store butter at room temperature
Consider the temperature in your kitchen
The ideal temperature for butter is 67-72 degrees. Changes in the temperature in your kitchen will require that you take extra precautions to avoid spoiling the butter.
A/C comes in handy in case temperatures go too high. If you are not in a position to regulate temperature, you might want to consider relocating it to the fridge.
Not all Butters are the Same
Butter comes in two varieties: salted and unsalted.
Salted butter lasts longer on your kitchen counter compared to unsalted butter. This is because salt is a preservative which gives salted butter a longer shelf life at room temperature and keep destructive bacteria at bay.
If you have unsalted butter, you are better off leaving it inside a fridge or freezer.
Know how much Butter you are Going to Use
When you know just how much butter you are going to use in a day or meal, you can scoop out only that amount and return the rest to the safety of the fridge. Anticipate how often you are going to use butter, and how much you will use for spreading, or baking. This way you keep your butter safe from spoiling.
Consider the type of container for storage
Use an opaque and airtight container to store butter at room temperature. Light and air accelerate oxidation.
When the oils in the butter oxidize, they become rancid. This process alters the molecular structure of butter; producing harmful compounds which may cause food poisoning. A good butter dish will make the butter spreadable for a longer duration. Avoid using metallic storage containers because they are good conductors of heat and make it easier for butter to spoil.
Confirm Pasteurization
Pasteurization destroys pathogenic microorganisms like bacteria in dairy products. The high-fat content in butter makes it vulnerable to spoiling. That is why pasteurization is so good.
According to the United States Foods and Drugs Administration (FDA), bacteria cannot survive in pasteurized butter. The pasteurization process separates fat molecules from water molecules and makes it harder for bacteria to breakthrough. Pasteurization kills bacteria so that the butter won't spoil. Pasteurized butter takes a lot longer to spoil.
Store the Butter in the Optimum Location
Place your container of butter away from any sources of heat. Choose a cool place in the kitchen. Heat makes butter melt and sometimes spoil. Spoiled butter will give food bad flavors.
This is why you have to be careful about where you store the dish. You can store it in a closed cabinet away from the stove or any source of heat.
Wrapping up
In conclusion, it is possible for butter to retain its quality at room temperature. You just have to pay attention to the room temperature, the container, location, as well as the type of butter you are dealing with.
Storing butter at room temperature instead of freezing it has some advantages. It stays thick and easy to spread. You don't have to soften or melt the butter. If butter is your bliss, you definitely want to store it properly.
Butter has a surprising ability to stay fresh at room temperature, under the right conditions.
The Future of Flavors and Ingredients: A Glimpse into Tomorrow's Kitchens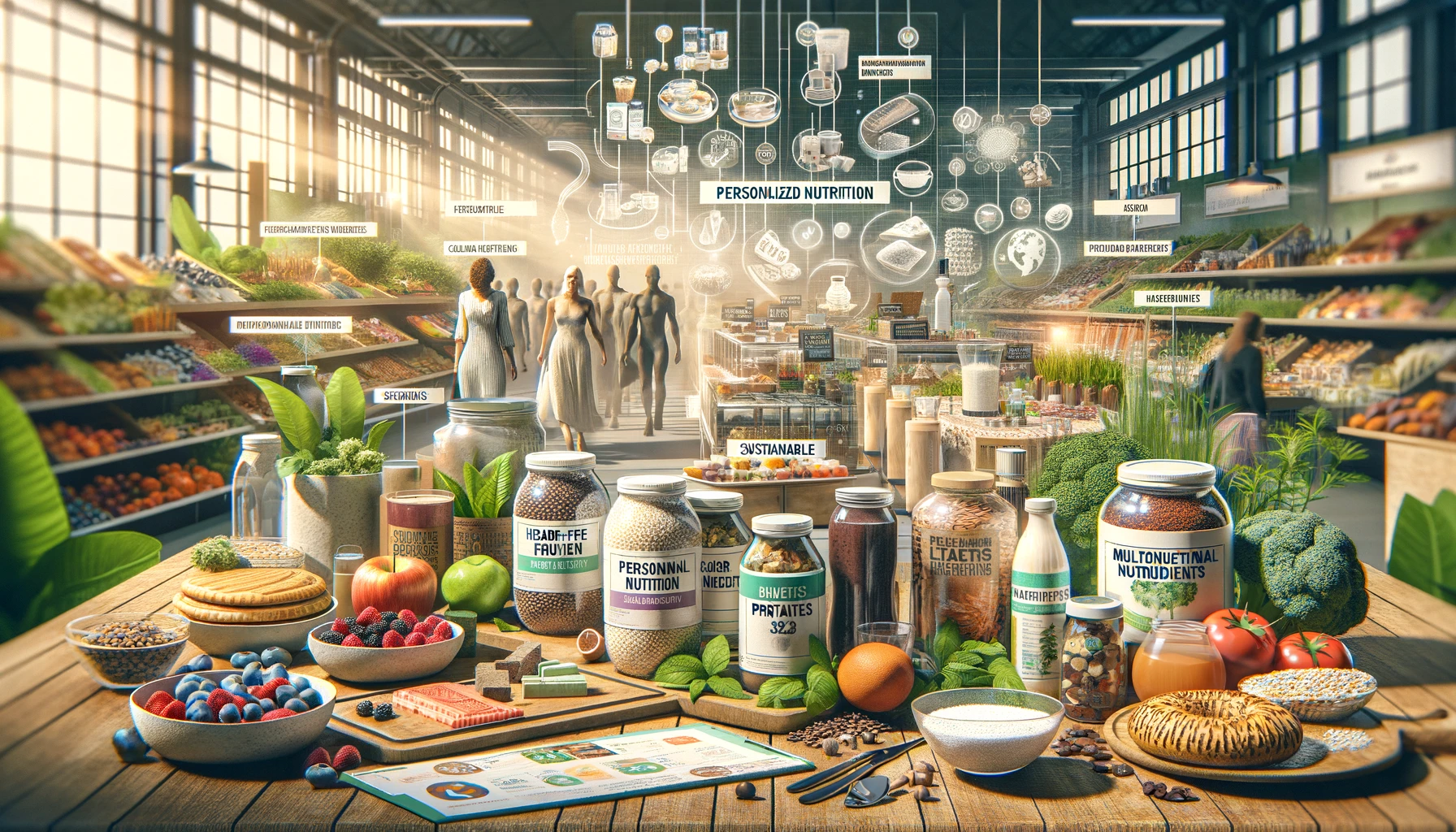 In the dynamic realm of food and beverage, the IFT FIRST Food Expo stands as a beacon of innovation, unveiling trends that are reshaping our culinary experiences. Let's delve into the top five trends that are setting the stage for a transformative future in our kitchens and dining tables.
1. Holistic Health and Wellness: A Culinary Revolution
The concept of health and wellness in food has evolved to encompass mental and emotional well-being, alongside physical health. A key trend at the expo was the focus on sugar reduction and personalization in food products. Cargill's innovative EverSweet + ClearFlo combines a stevia sweetener with a natural flavor, enhancing flavor modification and solubility. Similarly, Sweegen introduced a new liquid stevia sweetener, aligning with consumer trends for easier manufacturing integration.
Personalized health and nutrition have become more holistic, with consumers seeking tailored food and beverage options. This trend is about understanding individual health and happiness needs, a challenge that food companies are increasingly eager to meet.
2. From Clean to Clear Labels: The Era of Transparency
The clean label movement has evolved into a demand for clear labels, with consumers expecting complete transparency about their food's ingredients. This shift is exemplified by Prosur's emphasis on clear labeling in its functional ingredients derived from natural vegetable and fruit extracts. Similarly, Blue California has developed an alternative to titanium dioxide, reflecting a growing concern for environmental impact and regulatory compliance.
3. Multifunctional Ingredients: The Functional Powerhouses
Food and beverage manufacturers are increasingly seeking ingredients that deliver multiple functional attributes. ADM's research on consumer interest in probiotics led to the development of products like the tomato masala biotic snack bite, combining plant protein, prebiotics, probiotics, and postbiotics. Additionally, Hilmar Cheese Company demonstrated how whey protein concentrate can replace whole eggs in certain formulations, highlighting the multifunctional nature of ingredients.
4. Sustainability: The Core of Future Innovations
Sustainability remains a key driver in food and beverage innovation. Ingredients upcycled from food waste, like Ocean Spray's Cranberry Seeds, add natural color and nutrition to various foods. Lemnature Aquafarms introduced nutritional powders created using a sustainable process with the lemnaceae plant, underscoring the industry's commitment to sustainability.
5. Plant-Based Power-Up: Meeting the Demands of a Diverse Demographic
The plant-based eating trend has expanded significantly. BENEO's new faba bean ingredients cater to the growing flexitarian population, offering texture improvement and protein enrichment in vegetarian and meat alternatives. MYCO Technology's FermentIQ Protein, made by fermenting pea protein with shiitake mushroom mycelium, is another innovative approach, enhancing flavor, aroma, and digestibility.
In conclusion, the trends showcased at the IFT FIRST Food Expo reflect a dynamic industry that is responsive to consumer demands for health, wellness, transparency, functionality, sustainability, and plant-based options. As these trends continue to evolve, they will undoubtedly shape the future of food and beverage, offering exciting possibilities for both consumers and manufacturers.
Transforming a Tough Cut: The Art of Tenderizing Meat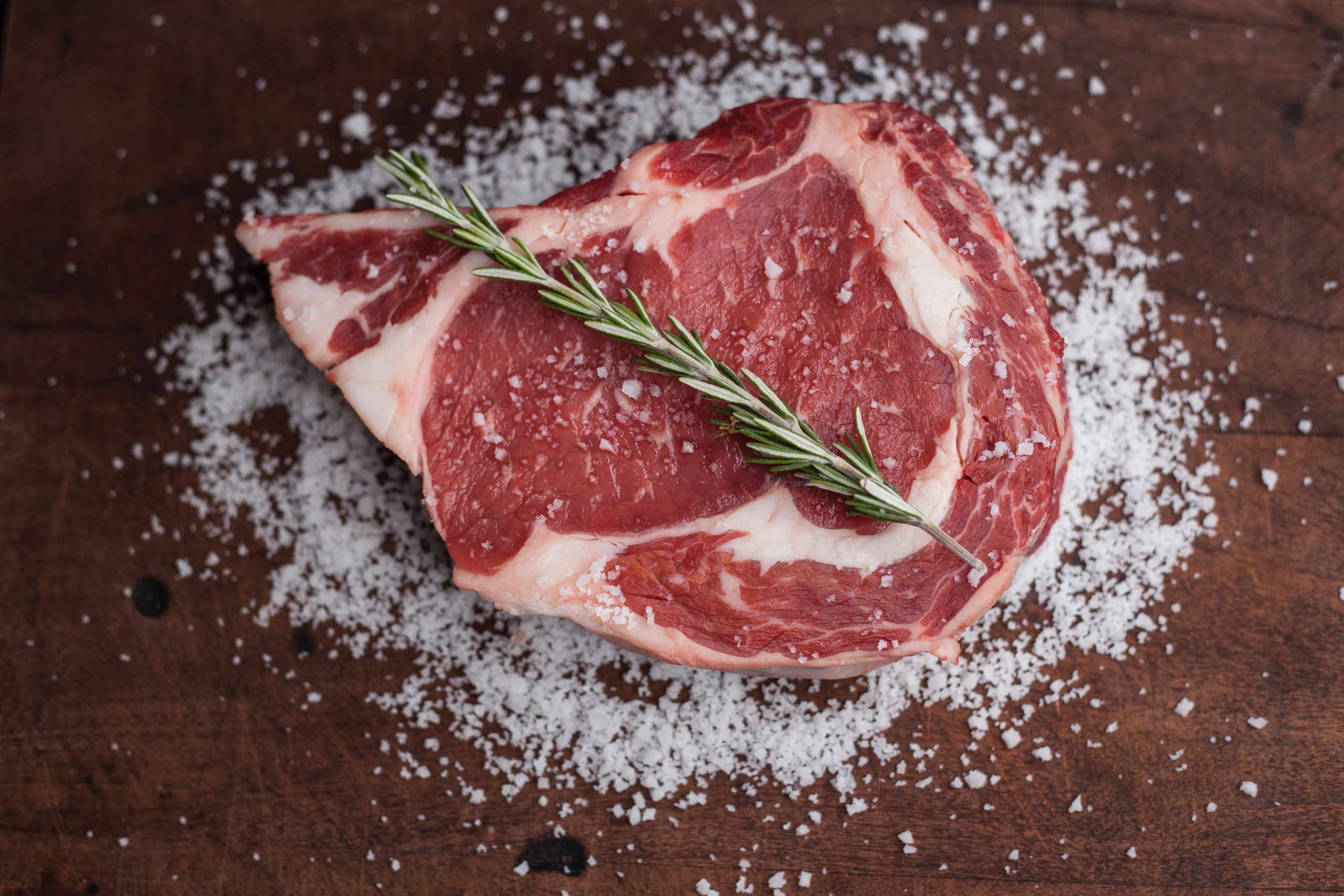 In the culinary world, the transformation of a tough cut of meat into a succulent dish is akin to alchemy. It's a process that requires not just skill and patience, but also a deep understanding of the science behind meat tenderness. For home cooks and chefs alike, the quest for tenderness is a journey worth taking, as it can turn even the most economical cuts into a feast for the senses.
The Challenge of Toughness
Tough cuts of meat, such as chuck roast, brisket, hanger steak, and flank steak, are often overlooked in favor of their leaner, more tender counterparts. However, these cuts offer deep flavors that are unrivaled, provided they are prepared with care. The challenge lies in breaking down the proteins and connective tissues that contribute to their toughness.
The Tenderizing Toolbox
Pounding: A Physical Approach

Pounding meat is one of the simplest methods to tenderize. By using a mallet or even everyday kitchen tools like a rolling pin, cooks can physically break down the fibers of the meat. This method is not only effective but also offers an immediate solution to the toughness dilemma.

Salting: The Power of Osmosis

Salting is a technique that goes beyond seasoning. It involves coating the meat with a generous layer of salt to break down proteins, a process that can make even choice cuts more tender. The key is to salt the meat about an hour before cooking, then rinse and pat dry before it hits the pan.

Acidic Marinades: Chemical Tenderization

Marinades with acidic components such as vinegar, citrus juice, or wine can tenderize the surface of the meat. This method is particularly suited for thinner cuts, where the acid can effectively soften the muscle fibers, infusing the meat with flavor and tenderness.

Enzymatic Magic: Fruits as Tenderizers

Fruits like kiwi, papaya, and pineapple contain natural enzymes that can break down tough meat fibers. Kiwi, with its neutral taste, is an excellent choice for a marinade base. However, moderation is key, as over-marination can lead to a mushy texture.

Scoring: Strategic Cuts

Scoring involves making shallow cuts against the grain of the meat. This technique can help in two ways: it allows marinades to penetrate more deeply and also interrupts the muscle fibers, resulting in a more tender bite.

Slow Cooking: Time and Temperature

Slow cooking is perhaps the most transformative method for tough cuts. By cooking at low temperatures for extended periods, the collagen within the meat breaks down into gelatin, yielding tender, juicy meat that falls apart with the touch of a fork.
The Science of Softening
The science of tenderizing meat is rooted in understanding its composition. Muscle fibers and connective tissues, primarily collagen, are the main contributors to toughness. The methods mentioned above each tackle these components in different ways. Pounding and scoring are mechanical methods that physically alter the structure of the meat. Salting and acidic marinades use chemical reactions to break down protein structures. Enzymatic tenderizers and slow cooking utilize biological and thermal reactions to transform tough collagen into soft gelatin.
The Culinary Perspective
From a culinary standpoint, tenderizing meat is not just about making it easier to eat; it's about enhancing flavor and texture. Each method of tenderization brings something unique to the table. For instance, a well-salted piece of meat not only becomes tender but also retains moisture better during cooking. Acidic marinades add a tangy dimension to the dish, while enzymatic tenderizers can introduce subtle fruity notes.
Recipes and Recommendations
For those eager to put these methods into practice, there are countless recipes that showcase the potential of well-tenderized meat. Slow-cooked brisket, marinated flank steak, and pounded chicken cutlets are just a few examples of how a tough cut can become the star of the dinner table.
Conclusion
The art of tenderizing meat is a testament to the creativity and resourcefulness of cooks throughout history. By understanding and applying these methods, anyone can turn a tough cut into a tender, flavorful dish. It's a culinary transformation that not only saves money but also elevates the dining experience, proving that with the right techniques, even the most humble ingredients can be turned into a gourmet delight.
In the end, the journey from tough to tender is one of exploration and experimentation. It's about discovering the potential in the overlooked and transforming the ordinary into the extraordinary. It's a journey well worth taking for any culinary enthusiast.
For those interested in delving deeper into the science and practice of tenderizing meat, reputable sources such as the American Meat Science Association provide a wealth of information. Additionally, culinary experts like Harold McGee offer insights into the chemistry of cooking, which can further enhance one's understanding and skills in the kitchen.
In the realm of cooking, the ability to tenderize a tough cut of meat is a skill that reflects both the science of the craft and the artistry of the chef. It's a skill that pays homage to the ingredients, respects the palate, and ultimately, transforms the dining experience.
Can you Replace Whole Vanilla Beans with Vanilla Bean Powder? Our Taste Test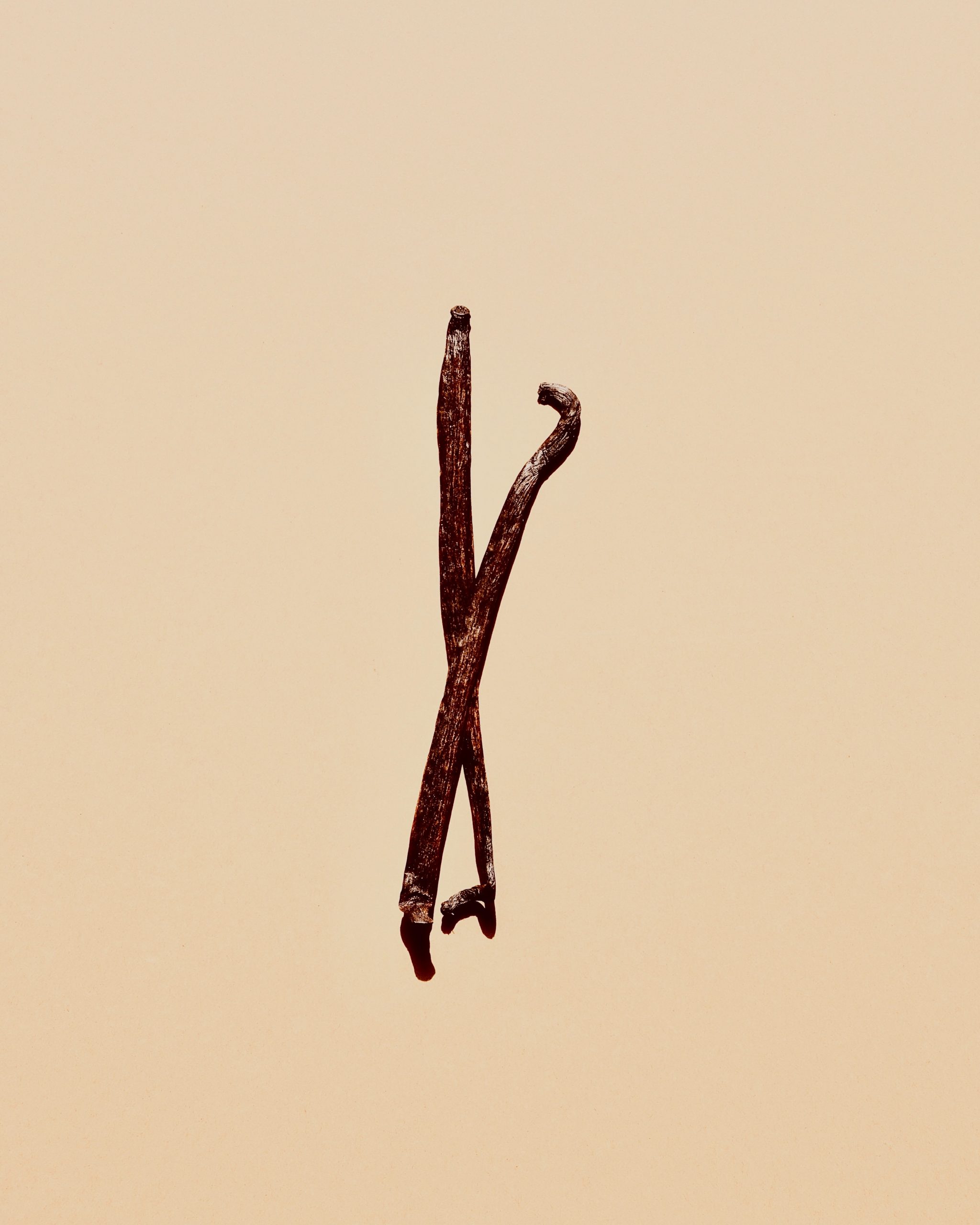 There is a surprisingly wide range of vanilla extracts, vanilla powders, vanilla beans, and vanilla pastes available on the market. You may have wondered whether you are better off using vanilla bean powder to substitute vanilla beans. We have tested them so that you don't have to.
Vanilla Bean Powder
Vanilla bean powder is made from whole vanilla beans which have been ground up. This makes it cheaper than buying whole vanilla beans. Vanilla bean powder is also much easier to use than whole vanilla beans.
If you need to substitute one for the other in a recipe, use half a teaspoon of vanilla powder to replace two inches of vanilla bean. Whatever you are baking will come out with the same beautiful specks you would get from vanilla beans.
Vanilla bean powder is not the same as vanilla powder. The vanilla powder works best when you do not want the vanilla to affect the color of the food. You might want your vanilla cake to come out white, sans specks. We learned this information after looking up everything.
We also learned that vanilla bean powder is like vanilla beans because its quality worsens the longer it is stored. This deterioration in quality affects both vanilla beans and vanilla bean powder. We learned that vanilla bean paste is a better substitute for whole vanilla beans than vanilla bean powder.
We ended up investing in vanilla bean powder we found on Amazon. It cost $10 an ounce which is expensive but not as expensive as vanilla beans. Two vanilla beans cost nearly $20. It can take up to 8 vanilla beans to make an ounce of vanilla beans.
The vanilla bean powder we ordered from Amazon smelled lovely. We went ahead and used one and a half teaspoons of vanilla bean paste to make blackberry bread. The recipe called for vanilla extract but I used the vanilla powder as a substitute. The results were not what I expected.
The vanilla flavor was present but subdued. We were hoping to be wowed by the vanilla flavor. We were also hoping to see vanilla bean specks on the bread. There weren't any specks. The bread took on a grey tint instead. Vanilla bean powder does not achieve beautiful specks or a strong vanilla flavor. Vanilla bean paste does that for me.
But I might use vanilla powder if I was in a bind with no way to get some vanilla extract or vanilla bean paste. Besides baking, the vanilla powder might be nice for smoothies, oatmeal, or even coffee.