Yes, Eating Raw Scallops is actually a Good Idea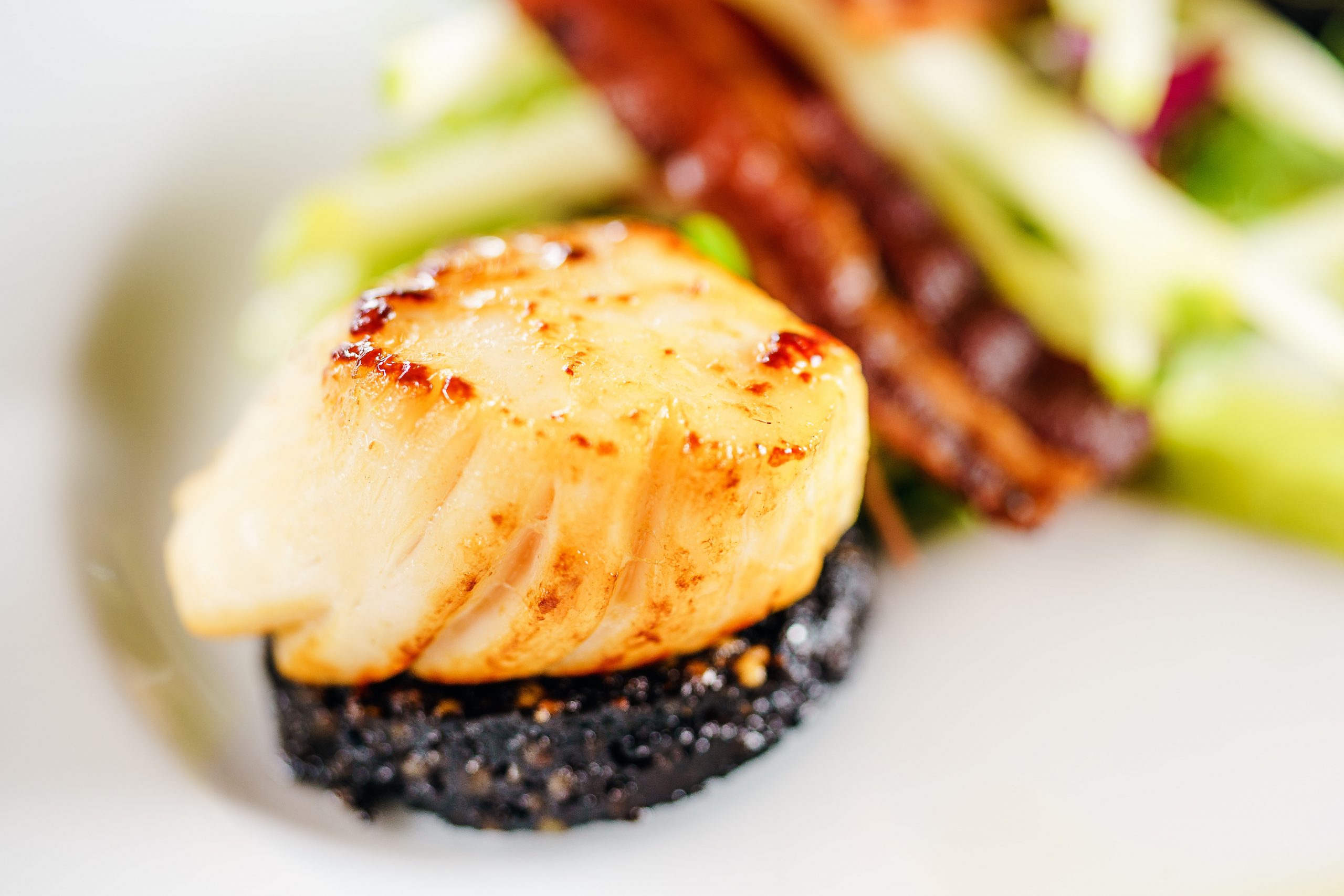 Scallops are cold-water shellfish that occupy salty water environments across the globe. They are common in the oceans and sea. Scallops are bivalve mollusks. This means that they have two halves that open and close.
The white adductor muscle is good to eat while the orange roe is discarded when taking raw scallops. Scallops are a great source of protein and minerals in the body. They also contain Omega -3 fatty acids which aid in brain formation.
Most fishmongers and fishermen suggest eating raw scallops after harvesting. No seasoning required. Raw scallops are full of mild flavor and freshness.
Here are a few Recipes using Raw Scallops
Scallop Carpaccio with lime
Scallop Carpaccio is the most popular way to serve raw scallops.
Here is a brief overview of how to prepare scallop Carpaccio with lime
Ingredients
Fresh scallops
½ lime juice
Sea salt
3 teaspoons of best quality olive oil
Freshly ground red and black pepper
A bunch of corridors
1 teaspoon of wood sorrel leaves (optional) to decorate
Instructions
Wash the scallops and trim the corals
Using a sharp knife, slice the scallop horizontally into thin slices
Arrange the slices on a single layer on a plate
Drizzle the lime juice on the slices
Sprinkle a pinch of sea salt and the freshly prepared black and red pepper
Drizzle olive oil on all the slices then garnish with corridor and wood sorrel leaves
Serve immediately while still fresh
Scallop Crudo
Ingredients
1/2 fresh orange juice
2 tablespoons freshly prepared lemon juice
3 tablespoons vegetable oil preferably sunflower oil
2 teaspoons freshly grated ginger
1 teaspoon vinegar
Sea salt
3 tablespoons soy sauce
Fresh scallops
3 teaspoons sliced chives
Instructions
Mix orange juice, soy sauce, and lemon juice in a dish
Add oil, ginger, and vinegar and continue mixing to form a paste
Slice the scallops horizontally into thin slices
Pour the paste on a plate
Arrange slices of scallops over and garnish with chives
Add a pinch of sea salt for seasoning
There are countless raw scallop recipes apart from this one. We have scallop tartare, scallop sushi, and scallop bacon among others.
Here are some ideas for eating fresh scallop raw
Identify a trusted fishmonger or fisherman
Fresh scallop is the key element to eating raw scallop. You need a reputable fishmonger who can assure you fresh scallop.
Most fishmongers and fishermen soak the scallops in sodium tripolysulphate (STP) to make them last longer.
Soaking them increases the weight and reduces their quality. Soaked scallops might have a faint chemical taste. A soaked scallop cannot be eaten raw.
Consider the method used in harvesting
Some methods like fishing with dredgers interfere with the scallop's adductor muscles. Adductor muscles are the edible part of the raw scallops. Get to know the method to avoid buying scallops that will have no flavor when eaten raw.
Consider the smell
A fresh scallop will have no odor. It should still have the freshness from the sea. If the scallops are still in their shells, check whether they can try to close.
Buy from a reputable supermarket or online supplier
At the supermarket, you will see both frozen and fresh scallops. There is no detailed information on when the scallops were harvested and the method used. Some supermarkets store scallops for more than two weeks.
They may have no bad odor but will not give you the same flavor as freshly harvested scallops. Some supermarkets will not indicate the size and weight making it harder to select the best scallop.
Choose scallops labeled 'dry-packed' or 'dry'
The label shows that they are safe for consumption and no chemical was added to lengthen their shelf life. This is the best because they are good to eat raw and have a mild flavor. Adding chemicals gives the scallops an artificial white color.
Confirm the texture
Fresh scallops should be firm and wet. They should have the same texture as fish. The scallops should exude very little water. The shiny and soft scallops are not ideal to be eaten raw.
Consider the type of scallop
There are two types of scallops, the bay scallops, and the sea scallops. Consider choosing the as they are more tender and sweeter when eaten raw.
Final words
In conclusion scallops and be enjoyed in several ways but the best way is to take them raw. It is scientifically and statistically proven that raw scallops are nutritious and delicious.
We have outlined recipes for raw scallop. One of the key considerations is to get a trusted or a reputable fisherman or fishmonger. If you decide to get fresh scallops from an online retailer or supermarket, choose carefully.
Can you Replace Whole Vanilla Beans with Vanilla Bean Powder? Our Taste Test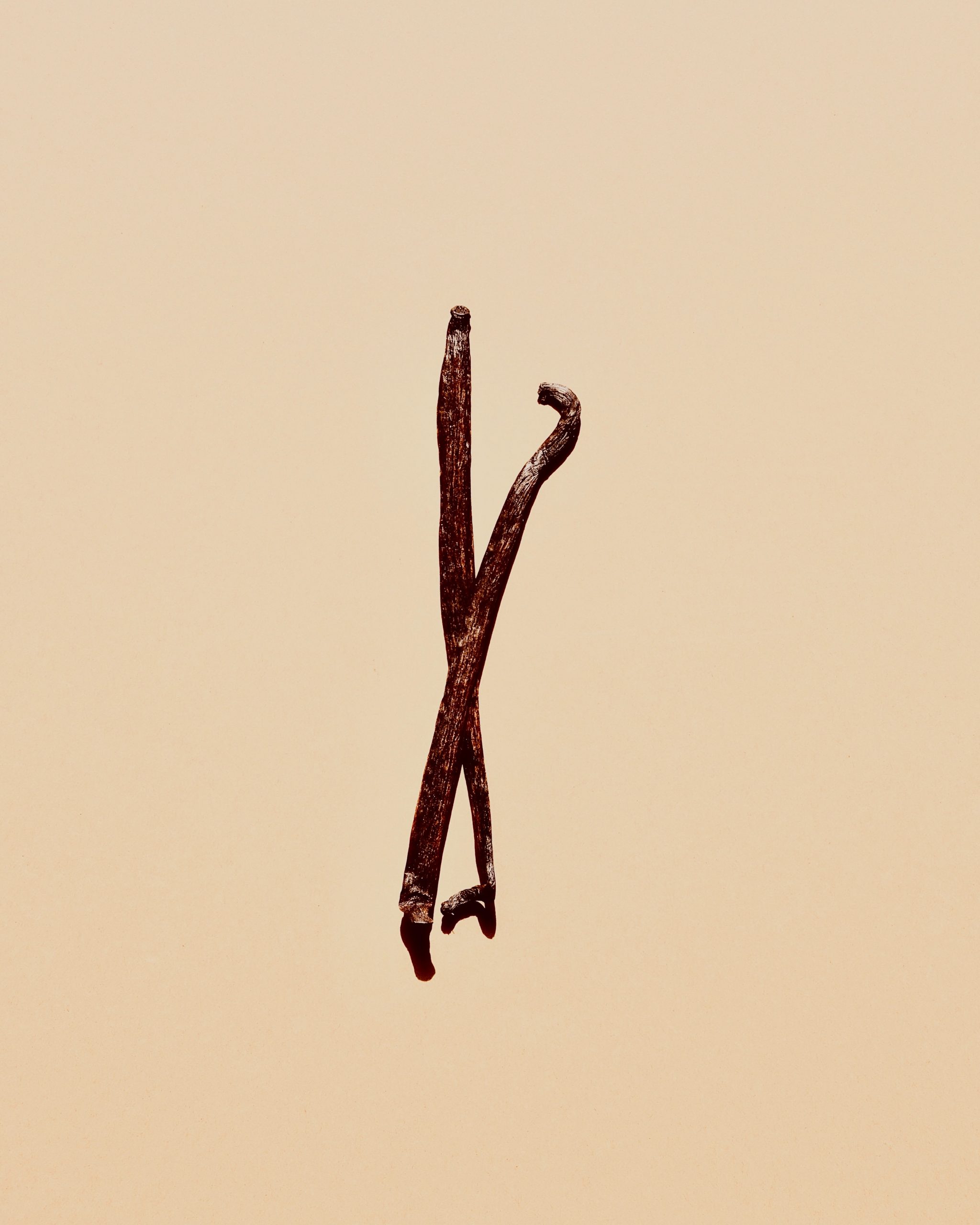 There is a surprisingly wide range of vanilla extracts, vanilla powders, vanilla beans, and vanilla pastes available on the market. You may have wondered whether you are better off using vanilla bean powder to substitute vanilla beans. We have tested them so that you don't have to.
Vanilla Bean Powder
Vanilla bean powder is made from whole vanilla beans which have been ground up. This makes it cheaper than buying whole vanilla beans. Vanilla bean powder is also much easier to use than whole vanilla beans.
If you need to substitute one for the other in a recipe, use half a teaspoon of vanilla powder to replace two inches of vanilla bean. Whatever you are baking will come out with the same beautiful specks you would get from vanilla beans.
Vanilla bean powder is not the same as vanilla powder. The vanilla powder works best when you do not want the vanilla to affect the color of the food. You might want your vanilla cake to come out white, sans specks. We learned this information after looking up everything.
We also learned that vanilla bean powder is like vanilla beans because its quality worsens the longer it is stored. This deterioration in quality affects both vanilla beans and vanilla bean powder. We learned that vanilla bean paste is a better substitute for whole vanilla beans than vanilla bean powder.
We ended up investing in vanilla bean powder we found on Amazon. It cost $10 an ounce which is expensive but not as expensive as vanilla beans. Two vanilla beans cost nearly $20. It can take up to 8 vanilla beans to make an ounce of vanilla beans.
The vanilla bean powder we ordered from Amazon smelled lovely. We went ahead and used one and a half teaspoons of vanilla bean paste to make blackberry bread. The recipe called for vanilla extract but I used the vanilla powder as a substitute. The results were not what I expected.
The vanilla flavor was present but subdued. We were hoping to be wowed by the vanilla flavor. We were also hoping to see vanilla bean specks on the bread. There weren't any specks. The bread took on a grey tint instead. Vanilla bean powder does not achieve beautiful specks or a strong vanilla flavor. Vanilla bean paste does that for me.
But I might use vanilla powder if I was in a bind with no way to get some vanilla extract or vanilla bean paste. Besides baking, the vanilla powder might be nice for smoothies, oatmeal, or even coffee.
Is this British Condiment the Missing Ingredient in your Life?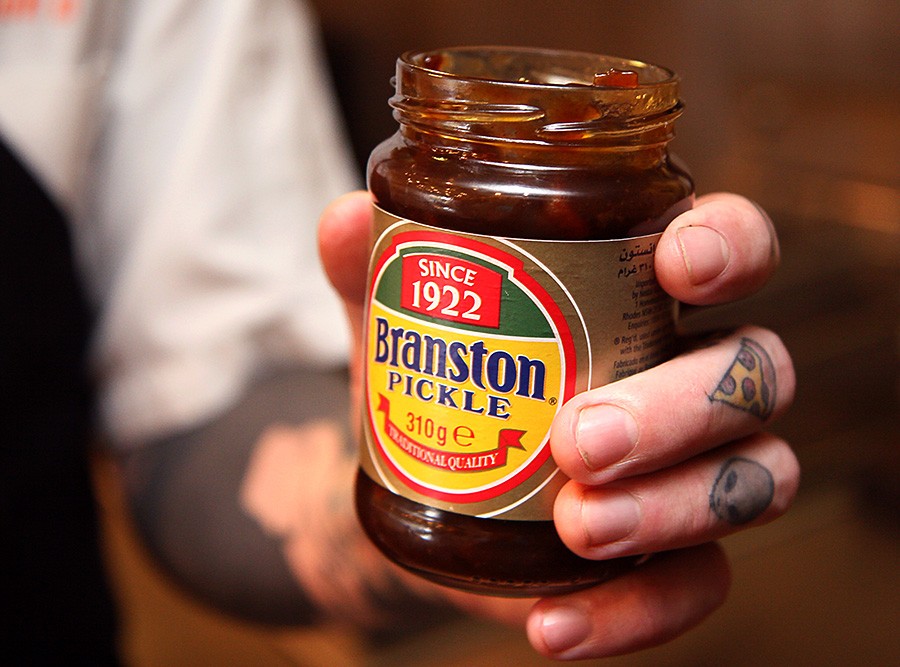 I grew up eating cucumber sandwiches, beans on toast, crumpets, and other typically English foods. But for some reason, I was an adult before I had the pleasure of eating my first sandwich pickle.
It was made with butter spread uniformly on each slice and a not-too-thick cut of Gloucester and finished with a large drop of Branston Pickle. It was a precise, yet simple process that yielded a perfectly delicious sandwich.
I fell in love with the combination of sweet, savory, acidic, and sticky flavors contrasted by the fat from the cheese. Even though I sometimes added tomato slices to what became my go-to meal when I wanted a nice lunch sans cooking.
Once I got introduced to the Sandwich Pickle, every trip to the UK became an opportunity to stock up on Branston Pickle.
Branston Pickle is a decidedly British condiment. It is the equivalent of Marmite or HP Sauce. Branston Pickle has maintained the same recipe since 1922 and faces little competition. The brand sells more than 17 million bottles each year.
A typical British 'ploughman's lunch' comprises bread, cold cuts, cheese, fruit, and pickle. Branston pickle is present in most British kitchens.
What gives Branston Pickle its unmistakable character is the mishmash of sugar, applesauce, spices, date paste, and barley malt vinegar which gives it the quality of aged umami. The other ingredients are cauliflower, carrots, onion, and rutabaga.
It is these vegetables that make up the lumpy bits inside the pickle. These lumps may or may not settle dead center on your sandwich.
If you do not like the lumps, there is always the smooth version of Branston Pickle. The small-chunk version of Branston Pickle spreads more evenly while still giving you something to chew.
You can choose any of the three versions of Branston Pickle, depending on how you intend to use it. Branston Pickle has many uses beyond sandwiches.
I find the condiment just as delicious on Triscuits and sharp cheddar cheese as it is on a melted cheese toast.
I have spread Branston Pickle on dosa and used it on deviled eggs. The smooth version works better for this.
Branston has been making chutneys for a few years now. Their caramelized onion chutney is quite good – you want to partner it with a bold Stilton. But none of them beats the Branston Sandwich Pickle to me.
Seven years ago, I moved to the US. For the first time, I did not know where to buy my favorite British condiment. When I made a cheese sandwich, I used sweet lime chutney or date relish. But I still missed my beloved Branston Pickle.
One day I accidentally found a little bit of Britain tucked away in Brooklyn, New York. I walked into a lovely store called Two for the Pot at the edge of Brooklyn Heights. I was browsing a range of loose-leaf teas, coffees, jams, spices, and biscuits when I saw more than a few jars of Branston Pickle. I bought a few bags of Walker's crisps, a pack of Hobnobs, and more than a few jars of Branston Pickle.
Thankfully, it is now easy to buy Branston Pickle online. Only the no-chunk version seems harder to find on the internet. But it is still comforting to know that I am a few Subway stops away from a local supply of Branston Pickle.
I may not eat it out of the jar or mix it into pasta-like some people do, but Branston Pickle is my go-to condiment for a cheese and pickle sandwich.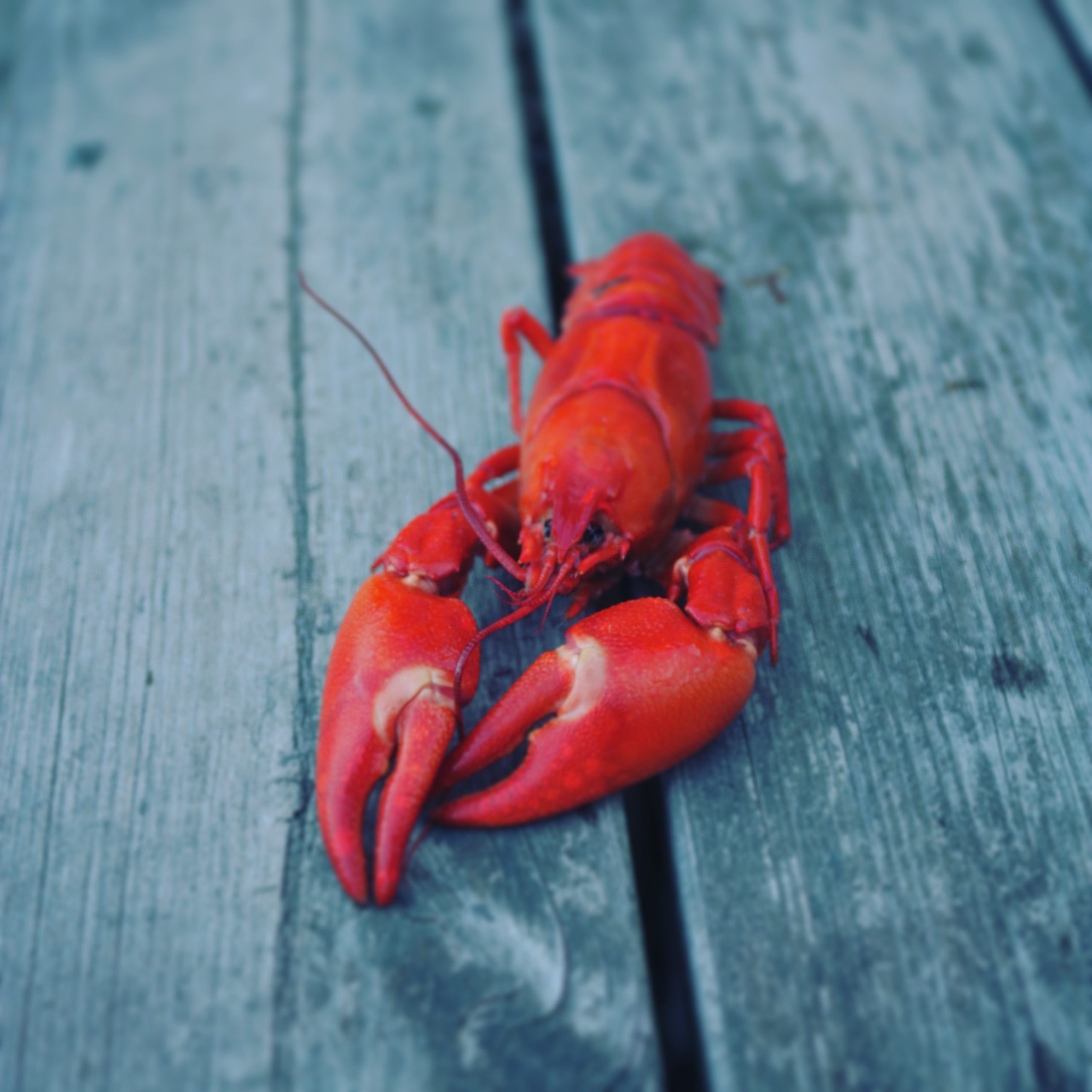 Lobster is huge this spring. We are into everything about lobster. We are looking at recipes, cracking equipment, napkins, and plates. So to indulge our near fanatical love for lobster, we decided to delve deep into everything lobster.
Here is everything you need to do for a lobster-full season:
The Equipment
There is nothing worse than cracking a lobster with a rock and scattering the shell all over the kitchen. It is disrespectful. You want to have a pick to pry tasty meat from the lobster legs. Curved seafood scissors will help you to remove the meat in one piece because of its curved blades.
Here is where you can find the best equipment for your lobster dinner.
The Tableware
Lobsters are not exactly simple dining fare. Lobster meat is a treat. When you are having a lobster dinner, you are allowed to go all out and invest in a lobster platter, special dinner plates, and even these lovely appetizer plates. This is a set of simple yet refined tableware that is just right for lobster.
The Lobster Dinner Preparation and Dining
Once you have your lobster pot, your well-chosen lobster, some melted butter, and lemon, it is time to get to cooking and eating.
It takes some courage to do this. You have to choose a nice and meaty one. You could give the lobster a few minutes in the freezer before putting it to a boil. But don't get to 10 minutes because after that the meat will be frozen. Or you could use a sharp knife to stupefy it before cooking. Boiling a lobster is not that hard once you get used to it.
Learn the proper way to boil it, halve it, carve it, crack it, serve it, and eat it. With some tips and practice, you will be able to properly fold its claws down and remove the whole tail at once.
The Cooking Instructions
If you are nervous about preparing your first lobster, you don't have to be. We have a range of fool-proof recipes to choose from. Everything is covered – the rolls, salad, chowder, sliders, paella, and risotto. You can go for the recipe that seems best and which features the ingredients you prefer.Lobster does not have to be boiled. Grilled lobster is oh so yummy. You can start planning your ideal lobster dinner with your favorite wine.