When to Save yourself the Trouble of Mincing Garlic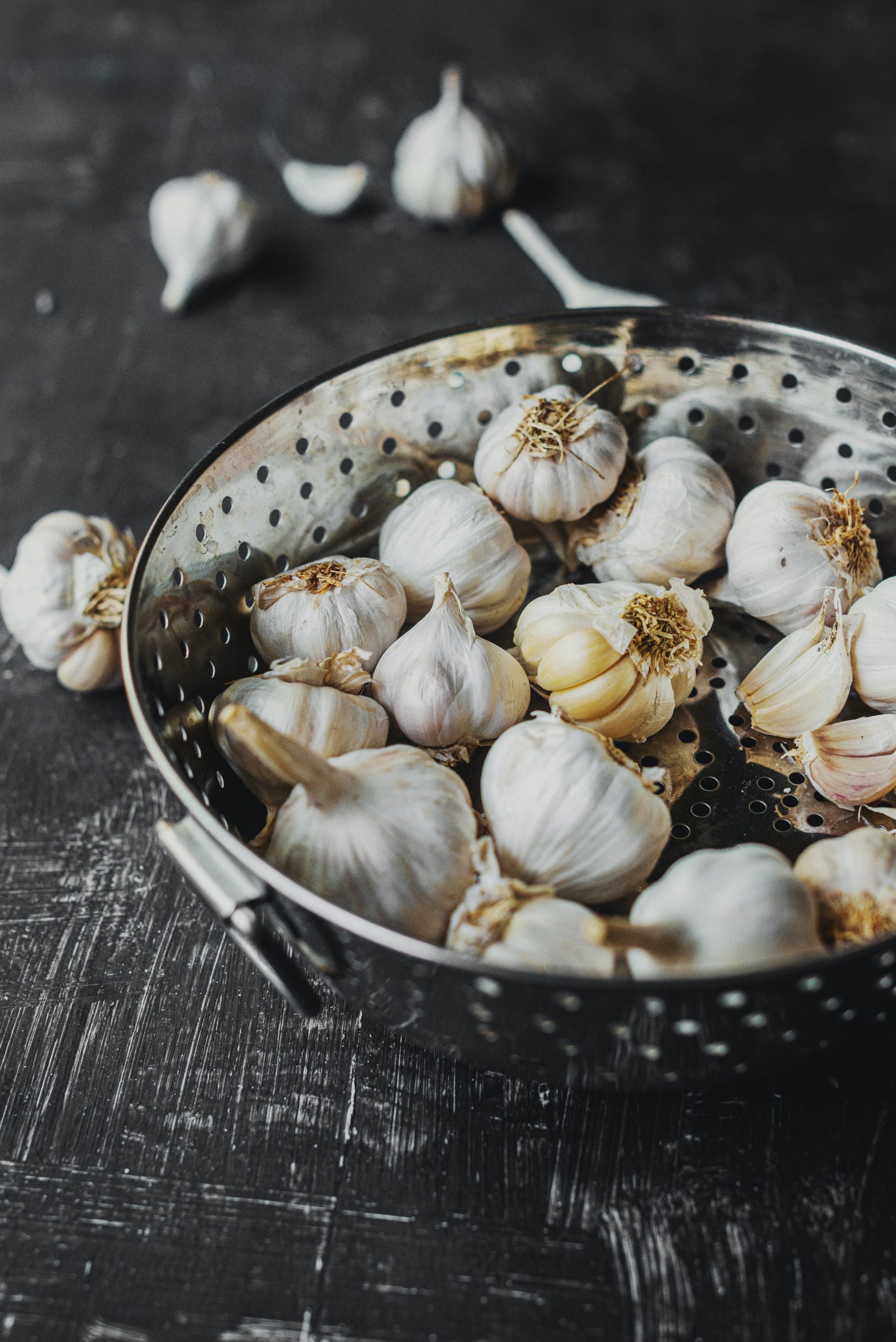 Garlic mincing is a messy, sticky, and smelly business. And the more garlic you mince, the worse the smell.
But there is no denying that mincing your own garlic gives you more of the best in garlic flavor, aroma, and all round goodness.
No wonder so many people use minced garlic. There are times when you can take that shortcut, and times when you really just need to mince your own garlic.
Minced Garlic, Sliced, or Whole?
Your decision to use garlic mince, whole garlic cloves, or sliced garlic influences the flavor of the food.
Mincing or slicing garlic breaks down the cells and sets in motion a chemical reaction that gives garlic its distinctive characteristics.
The more thoroughly you mince the garlic, the more you break cells, and the more pungent the flavor.
This means that when you mince garlic finely, you end up with a more pungent flavor and aroma than when you just smash it.
When you are after a sweeter finish, consider slicing or crushing garlic cloves because this makes it easier to caramelize it using hot oil.
To spread the flavor of garlic all over the dish, use chopped garlic or minced garlic. This also makes it easier for the garlic to burn.
One alternative to mincing that saves time is grating. The catch is that you have to be careful to avoid overcooking the garlic, because grated garlic becomes bitter with overcooking. Only grate garlic when you are using a recipe that calls for raw, fresh garlic. Grating garlic for salad dressings is a good idea.
Now that we are clear on when to mince garlic, we can now get into when you can skip it altogether.
Stews, Braises, and Soups – smash it
Because braising and stewing both require cooking food slowly over longer intervals, you can avoid garlic mincing. The longer cooking time gives the broth plenty of time to break down the garlic cloves.
Make the flavor 'pop' by smashing the cloves before tossing them into the soup. You can still toss whole garlic cloves, smashed, into a quick-cooking broth. But you will need to remove it and then serve.
Sautés and Pan Pastas – slice it
Compared to mincing, slicing is a lot neater. Skip the mess by slicing and still enjoy the flavor of garlic in your pan pastas as well as sauteed dishes.
Start by cooking the sliced garlic in olive oil. The garlic should caramelize so that it adds a distinctive flavor to the dish.
One way to make pasta or rice with garlic is to fry the garlic (sliced) and then sauté vegetables in the same oil to prepare a quick pasta sauce or rice sauce. The crunchy garlic chips you fried at the beginning will make a perfect garnish.
Marinades and Dressings – Grate the Garlic
Using a fine grater to grate garlic will bring out the same potent zing as minced garlic. Use a fine grater for best results.
Because grated garlic so easily overcooks and turns bitter, save it for marinades and salad dressings which pose no such danger.
Make the Best Home Made Garlic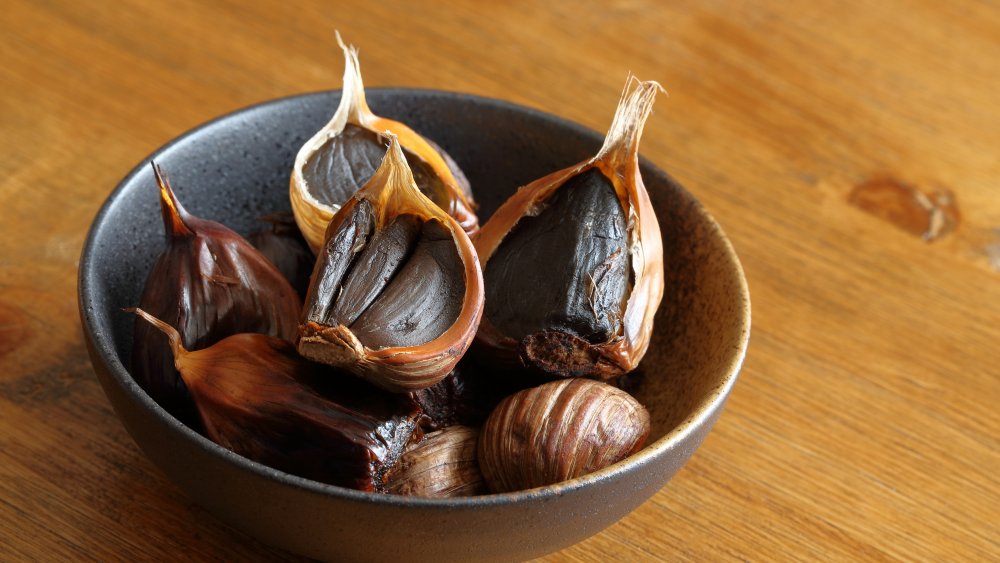 Black garlic turns black after it is allowed to age over time under controlled conditions that bring about a Maillard reaction.
It is this chemical reaction between reducing sugars and amino acids that gives black garlic that dark color and distinctive flavor.
The flesh of black garlic has a flavor that is at once both distinctly savory and slightly sweet. The resultant flavor and texture is similar to that of molasses.
On the edges, black garlic feels tender yet dry, but the center is moist with a slightly gelatinous feel.
Black garlic has gained immense popularity over the last few years as a restaurant ingredient, although Asians have been eating it for centuries.
Black garlic is nutritious, rich in immune-boosting nutrients, such as phytonutrients, according to medical experts.
Dehydrators are a fairly popular tool for making home-made black garlic. But most people don't own one. I don't own one myself, either.
Most of the techniques I picked up from YouTube videos required me to make a ton of black garlic heads at a go. It was always too much for me to possibly consume at once, even with my garlic habit.
I was desperate to find a way to make just a few black garlic heads and without having to splurge on new kitchen equipment.
Instant Pot Black Garlic
When I discovered the Instant Pot technique, I was smitten with it. Of course I was enamored by the idea of making black garlic within a day instead of a month.
It was a YouTube video of course that came to my rescue. I learned that I could place peeled cloves of garlic inside a Mason jar, add the jar and a cup of water inside the Instant Pot, and then leave it cooking on high for the next 6-8 hours.
Six hours later, I was opened the Instant Pot to find somewhat sooty but not quite black garlic. The insides were just the same as those of raw garlic and not squishy at all.
At first I thought it was the six hour cooking time, so I tried again. This time I gave it the full eight hours. Even then, the texture was not soft and gelatinous like I wanted. The flavor too was a definite miss. Nothing like the black garlic I got from the store.
At this point, I was ready to move on to my next experiment: Slow Cooker Black Garlic.
Slow Cooker Black Garlic
Emerged from my failed experiment older and wiser, I went back to good old YouTube for inspiration for my next experiment. After a whole lot of YouTubing, I gathered that I was supposed to place the garlic heads inside a turkey basting bag and cooking it on low heat on the slow cooker and then leaving it for a week, checking on it, then cooking it for another week before my black garlic is ready.
It is a miracle that I even finished the first week of the damned experiment. By day three, the smell of garlic was so intense that I had to quarantine the slow cooker in the bathroom to avoid permanently marking my home with an indelible smell of garlic.
At the end of the week, the poor basting bag was melted, and the garlic was transformed into coal. Completely charred and lacking in moisture. To call it a failure would be an understatement.
I tested the temperature of the Crock-Pot after the whole thing was over and at was 350°F at the lowest setting. The failure of the experiment was no longer a mystery.
I decided to restart the experiment, this time turning it off and on to keep the temperature from going too high or too low.
It took effort to do this, and three days later, I was rewarded with a second batch of charred garlic.
My final conclusion was that this method only works with a slow cooker whose lowest temperature setting is between 120 and 160°F.
I was now about to give up, but I still had not tried my rice cooker. So off I went.
Rice Cooker Black Garlic
I approached my third and final experiment armed with the lessons learned from my work with the slow cooker.
I tested my rice cooker's temperature first before putting in my garlic cloves. I was working with a trusted 15-year-old rice cooker. My Zojirushi rice cooker bottoms out at 150°F which is higher than 120°F but certainly not as high as 350°F. I would have to carry out a daily temperature check.
I started with two heads of garlic which I wrapped in foil before dunking into the rice cooker. The rice cooker was also sealed in foil from the top to keep the garlic from losing moisture.
Two days later, I checked on my garlic heads and loved how well they were doing. They were visibly darker, though not as dark as they needed to be. I did sadly, cause the garlic to lose much of its moisture.
By the sixth day, my garlic was almost black and thankfully not as dry as I expected. Day nine was the D-Day. I removed my garlic heads, skinned them and was delighted to discover a proper clove of black garlic.
The first thing I noticed was the aroma which was very similar to store-bought garlic. Then I cut it in two and discovered a gelatinous but stable texture. It was just what I wanted.
It was now time for the taste test. I now tasted the garlic and discovered that it was almost perfect. The 'almost' meaning that it was a little too dry.
I figure if I keep them covered throughout the cooking process and pull them out on Day 8 instead of Day 9, I will probably end up with perfect black garlic cloves.
I had achieved what I wanted. I had a reasonably sized batch of homemade black garlic ready without having to wait a whole two weeks or purchase any additional kitchen equipment.
My trusted old rice cooker was good enough. My two prior experiments were more than worth it. The milder flavors were pleasant. This method for preparing the best homemade garlic is perfect for black garlic lovers. People who rarely use black garlic can settle for store-bought garlic.
6 Chili Oils that Work for Any Dish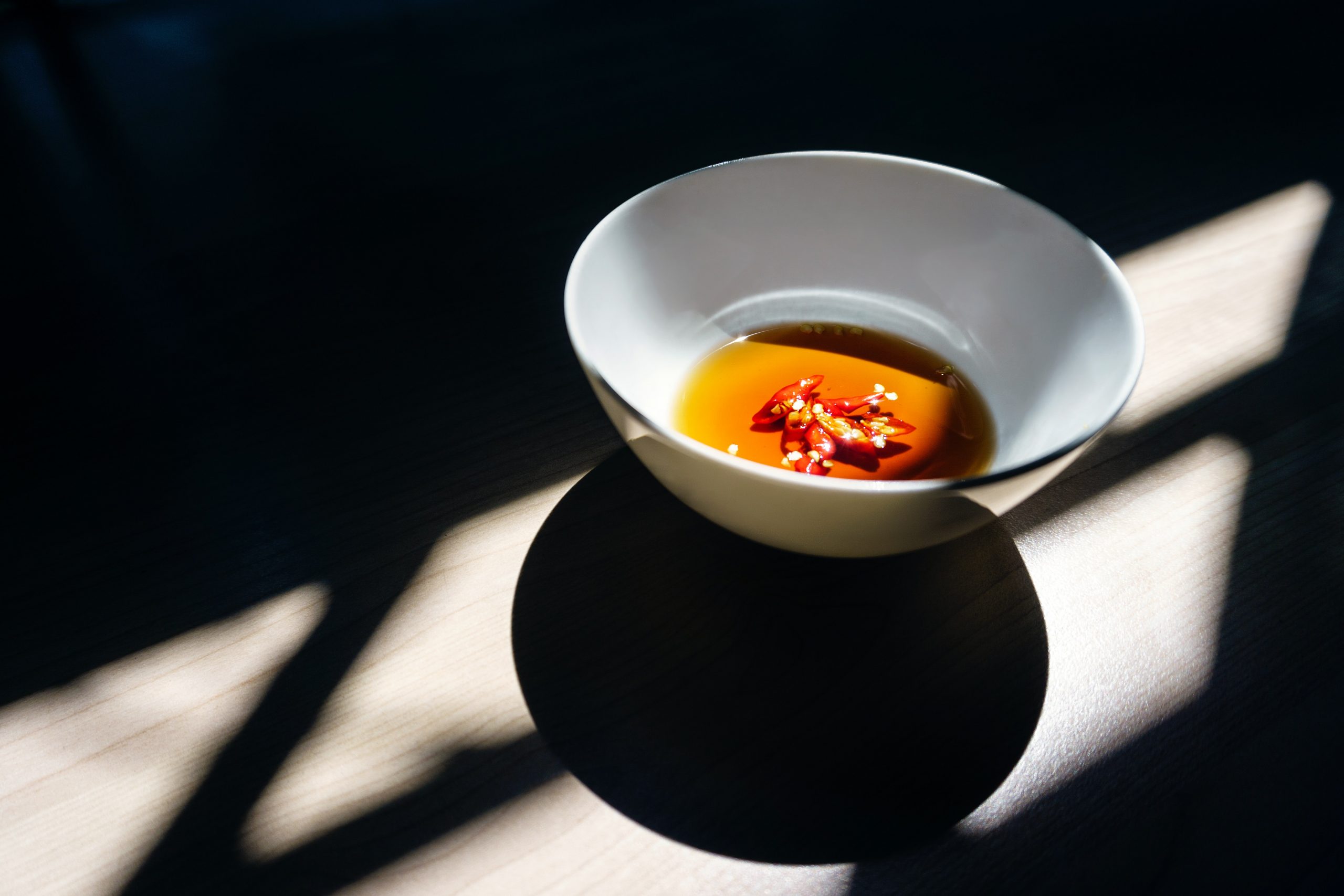 E-commerce is propping up a lot of restaurants in these tough times, and New York chefs are increasingly experimenting with Chinese-style chile oils. Some of them are after its crunchy texture and want to tap into the roaring success of Lao Gan Ma Spicy Chili Crisp made in Guizhou Province.
Here are some chile oils that will work with nearly anything.
Mili Chili Crisp
Milu Chili Crisp (5.3-oz. jar)
Chef Connie Chung was fairly new to the chili-crisp fad before she started working at a Chinese fast-casual restaurant's retail pantry. She created her own internal version of the chili-crisp, one that was still spicy, but had a more savory feel. What makes her creations stand out is the fermented black beans that add a unique salty flavor and the dried-shiitake-mushroom powder which gives it a distinct umami feel.
Momofuku Chili Crunch
Momofuku Chili Crunch (5.3-oz. jar)
Culinary lab owner David Chang has created many of his own packaged goods, ranging from ssäm sauce to chickpea miso. Chang has now created his own product called Chili Crunch which borrows from Mexican condiment salsa macha as well as Lao Gan Ma.
The extra crunchy sauce is topped by an oily layer much like what you would find in a peanut butter. Chili Crunch also has garlic, coconut sugar, shallots, seaweed, and yeast extracts as well as Chili. It does not contain MSG though.
Sze Daddy Chili OIl
Sze Daddy Chili Oil (6-oz. jar)
According to Eric Sze, his Sze Daddy Chili Oil is a vegan version of the iconic XO sauce. The inspiration for Sze Daddy Chili Oil is Taiwanese sha-cha; a derivative of sate from South East Asia.
Sze Daddy is hot and comes in a plush texture that differs from the current trend of crunchy textures. Chang achieves this smooth texture by not frying his alliums crispy. Sze uses his Chili oil in sauces in place of butter and olive oil. He also adds it to spaghetti agio e olio.
Black Label Junzi Chili Oil
Black Label Junzi Chili Oil (110-ml. jar)
Chile-oil veteran Chef Lucas Sin first created a spicy version of his chile oil oil with vinegar two years ago.
Now he's created a more aromatic version that he believes will bring more diversity to chile-oils. This limited edition comes in gift-boxes and tastes a lot milder. It also has a less chunky texture. The ingredients in Sin's Black Label Junzi Chili Oil are Urfa Chiles, black-sesame seed oil, and charred onions. To get the sesame oil flavor to really sing, put it in a hot soup.
Mr. Bing Chili Crisp
Mr. Bing Chili Crisp (7-oz. jar)
The story of Mr. Bing is similar to that of Tao Huabi who founded Lao Gan Ma. Huabi started by slinging noodles before creating her own chile oil.
Bing and partner Brian Colberg were selling Jianbing, a Beijing-style stuffed crepe. They found that people were more interested in the chile sauce that accompanied the stuffed crepes and after being forced to close down his restaurants, Goldberg chose to focus on Chili Crisp, among other condiments.
Mr. Bing Chili Crisp has a thick texture and tastes slightly sweet.
Sichuan Oil from Blank Slate Kitchen
Blank Slate Kitchen's Sichuan Chili Oil (8-oz. jar)
Alex Sorenson was a professional New York cook when he started selling his own Chile Oil. Sorenson is now works full time on his condiment brand. He flavors the chile oil with chile flakes, ginger, Sichuan peppercorns, black cardamom, and star anise.
Sorenson was lunching on a Singaporean dish called mouthwatering chicken when he was inspired to create his Sichuan Chile oil.